Nintendo Selects Trivia Quiz
From the Super Mario Wiki, the Mario encyclopedia
Jump to navigation
Jump to search
Nintendo Selects Trivia Quiz

Thumbnail
Publisher
Nintendo
Platform(s)
Browser
Genre
Quiz
Rating(s)
N/A
Mode(s)
Single player
Input
Mouse/touchscreen
Nintendo Selects Trivia Quiz is a skill quiz on the Play Nintendo website.[1] In this quiz, the player has to answer several trivia questions about various Nintendo 3DS and Wii U games that have been re-released as part of the Nintendo Selects line. An activity with a similar theme, Nintendo Trivia Quiz, is also available on the website, though it only focuses on Nintendo 3DS titles.
Overview
[
edit
]
The player is given a total of eight questions to answer. Each question provides four answers to choose from, with only one of them being the correct answer. The player has to press "Check Answer" to see if the answer they selected is correct. If they selected the correct answer, their answer will be highlighted green. If the player answered incorrectly, the answer that they chose will be highlighted red, and the correct answer will be highlighted green. At the end of the quiz, a message will pop up saying how many questions the player got out of eight. The player then can choose to retake the quiz or to take a different quiz on the website.
Questions
[
edit
]
Correct answers are marked with a green border. Messages displayed in the quiz for answering a question right or wrong are also shown.
1 of 8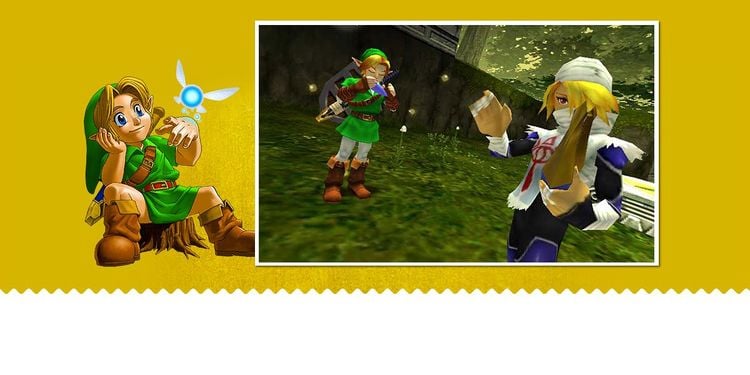 What type of song does Sheik teach Link to play in the Legend of Zelda: Ocarina of Time 3D game?

Yes! That answer is music to my ears.
Link plays these mysterious songs to warp to different locations in the game.

Say warp?!
Sheik teaches Link to play Warping songs, which he can use to, you know…warp.
2 of 8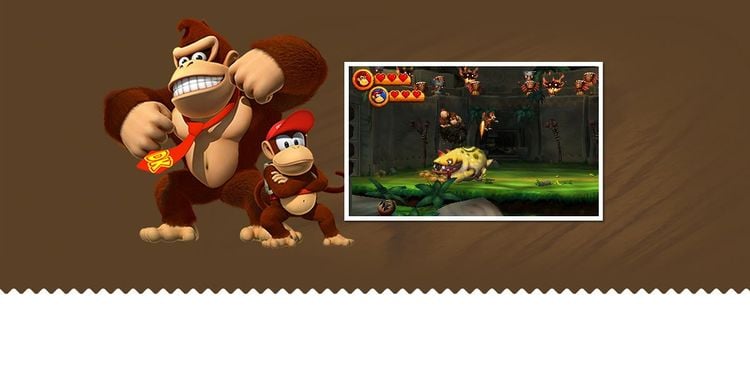 Why is Donkey Kong so mad at the Tiki Tak Tribe in the Donkey Kong Country Returns 3D game?

You got it. Those Tikis sure went bananas!
Diddy Kong lends a hand—er, paw—to help Donkey Kong retrieve his beloved bananas.

No way! Those Tikis only care about one thing…
And that's getting their greedy hands on Donkey Kong's delicious bananas.
3 of 8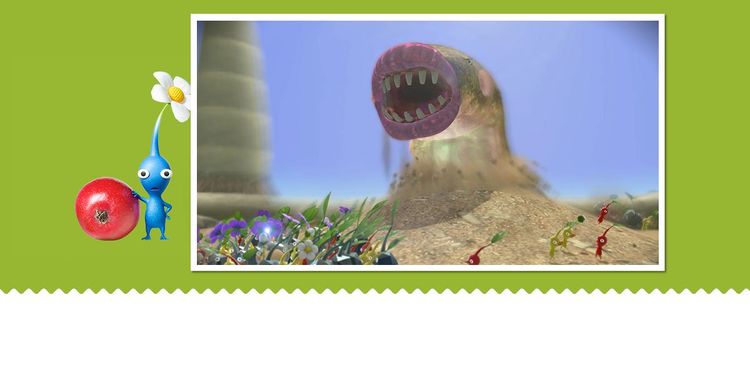 What's the name of this toothy boss from the Pikmin 3 game?

Right! That name's a mouthful, huh?
Luckily, you can use Red Pikmin to bring down this sneaky sand-creature.

Nope. Keep this baddie in the sandbox!
The Sandbelching Meerslug appears when the captains and the Pikmin try to dig up a cell phone in the sand.
4 of 8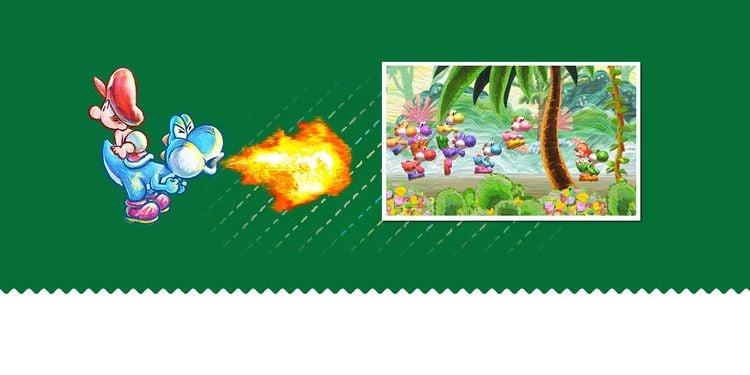 Baby Mario and a whole bunch of Yoshis try to rescue which baby in the Yoshi's New Island game?

Woo-hoo! You got it right, baby.
When Baby Luigi is in trouble, his bro Baby Mario leaps to the rescue.

Sorry! You picked the wrong baby.
Baby Luigi is the one who needs rescuing this time around.
5 of 8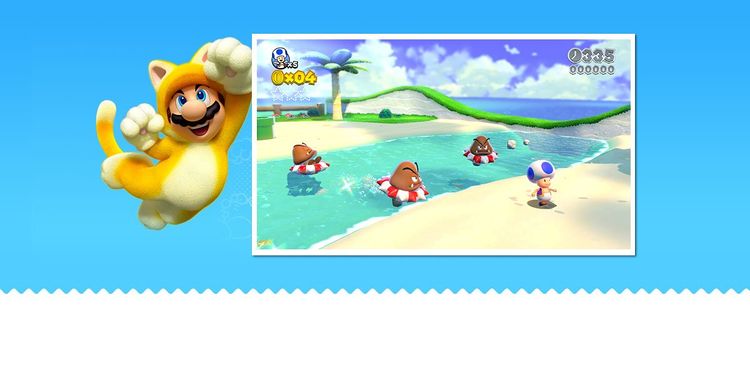 What can Toad do better than any other playable character in the Super Mario 3D World game?
He can limbo the lowest.
He can run the fastest.
He can sing the loudest.
He can swim the farthest.

Nice! You ran away with it.
Toad's fleet feet make him an excellent choice for speed runs.

Good guess. But the right answer ran away from you.
Who knew Toad would be the fastest of the bunch? But he is—with a running speed of 5/5!
6 of 8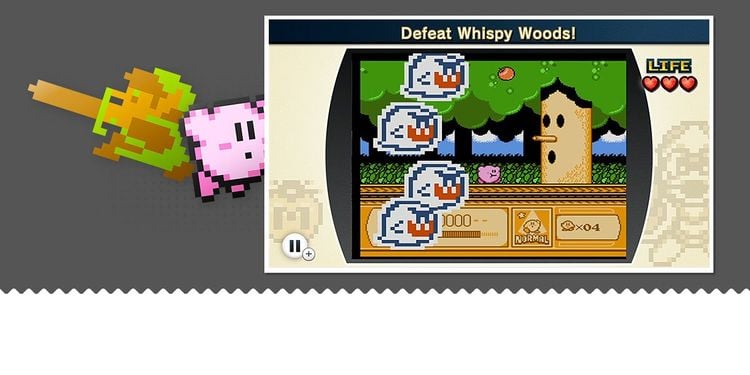 In this 8-bit mash-up from the NES Remix Pack game, which character is out of place?

You got it right, boo.
Boos don't exist in the Kirby universe—except in the NES Remix Pack game.

Uh-oh. You made a boo-boo.
Boos in the Kirby universe? It's another wild mash-up from the NES Remix Pack game!
7 of 8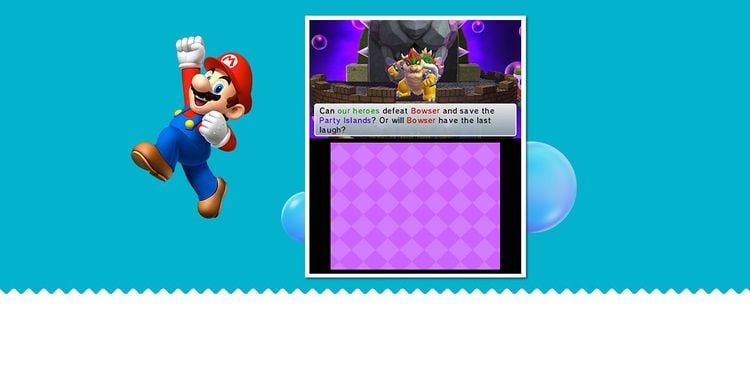 What's got Bowser all riled up in the Mario Party: Island Tour game?
He never rolls higher than a 1.
He wasn't invited to the party.
Someone popped all his bubbles.
He got a sunburn on Party Island beach.

Yup! Bowser does NOT like to be left out.
But did he really need to attack everyone with evil bubbles?

Nope. He just felt left out.
No one's going to invite Bowser to the next party either if he keeps acting like that.
8 of 8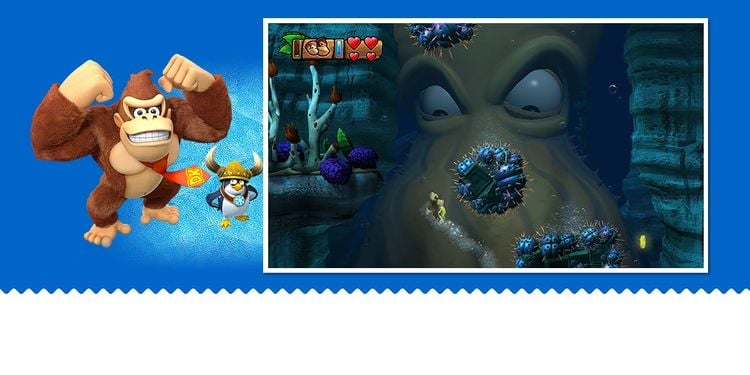 In the Donkey Kong Country: Tropical Freeze game, the mighty Squiddicus is what type of animal?
A squid.
An octopus.
An anemone.
A sea monkey.

Got it! That was a trick question, too.
Don't let the name fool you—this boss is pure octopus.

Wrong! But to be fair, that was a trick question.
Squiddicus may sound like a squid, but he's all octopus. Just ask Donkey Kong!
Results
[
edit
]
0/8 - 2/8: Oh well… You could keep playing, and maybe try the quiz again later!
3/8 - 4/8: Not bad! You've still got a lot to learn though. Good thing these games are so much fun to play!
5/8 - 6/8: Nicely done! You're up on a lot of these games. But there's still room for improvement!
7/8 - 8/8: Wow! Excellent job! You're a Nintendo Selects expert.
Description and tagline
[
edit
]
Can't-miss games
There are tons of great Nintendo video games out there—so many that a few of them may have fallen off your radar. But the Nintendo Selects series introduces players to some of our absolute favorites. Think you know these Nintendo Select games? You can find out by taking this trivia quiz!
Get a clue!
Put yourself to the test with our Nintendo Selects trivia quiz!
References
[
edit
]