Are you ready to hunt some ghosts? Luigi Trivia Quiz
From the Super Mario Wiki, the Mario encyclopedia
Jump to navigation
Jump to search
Are you ready to hunt some ghosts? Luigi Trivia Quiz

Thumbnail
Publisher
Nintendo
Platform(s)
Browser
Genre
Quiz
Rating(s)
N/A
Mode(s)
Single player
Input
Mouse/touchscreen
Are you ready to hunt some ghosts? Luigi Trivia Quiz is a skill quiz on the Play Nintendo website.[1] In this quiz, the player has to answer several trivia questions about Luigi's Mansion: Dark Moon.
Overview
[
edit
]
The player is given a total of six questions to answer. Each question provides four answers to choose from, with only one of them being the correct answer. The player has to press "Check Answer" to see if the answer they selected is correct. If they selected the correct answer, their answer will be highlighted green. If the player answered incorrectly, the answer that they chose will be highlighted red, and the correct answer will be highlighted green. At the end of the quiz, a message will pop up saying how many questions the player got out of six. The player then can choose to retake the quiz or to take a different quiz on the website.
Questions
[
edit
]
Correct answers are marked with a green border. Messages displayed in the quiz for answering a question right or wrong are also shown.
1 of 6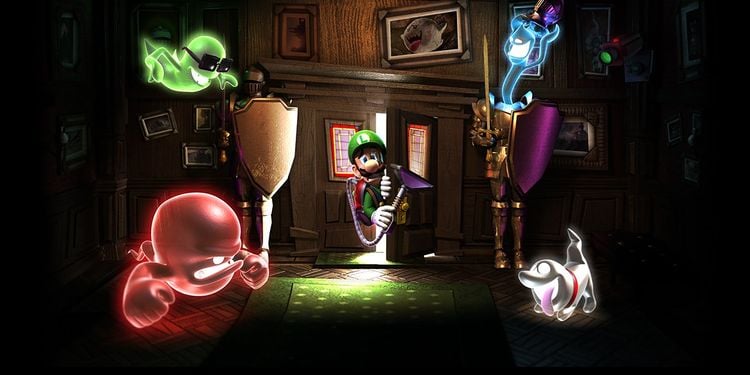 What's the basic way to catch a ghost in Luigi's Mansion: Dark Moon?
Throw an Ectonet over it.
Blast it with the ShadeShocker.
Stun it with a Strobulb, and then vacuum it into your Poltergust 5000.
Trap and store it in a Specter Snare.

You have the tools to make ghosts into fools!
The Poltergust 5000 is the state-of-the-art device for ghost disposal.

Bah! Pseudoscientific balderdash, my good sir or madam!
You need a Poltergust 5000! Not some trumped up contraption of questionable efficacy.
2 of 6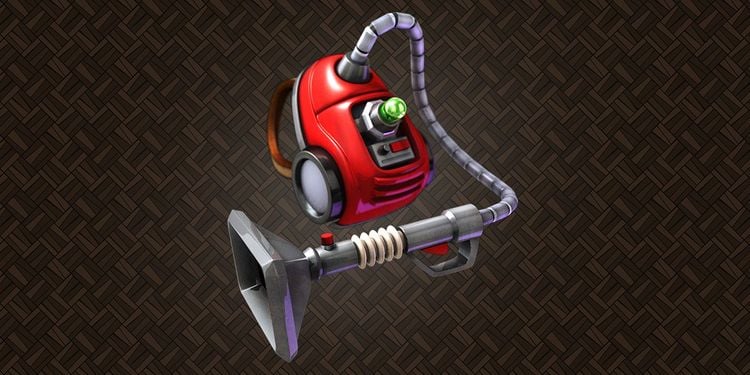 Name something that you CAN'T do with a Poltergust 5000.
Roll up a throw rug.
Run very fast as you are propelled by a jet of water.
Vacuum up spiders and their webs.
Make a ceiling fan spin.

Yes! You've clearly translated the instructions that came with the device.
The Turbo Nozzle that makes you run fast is for another one of Professor E. Gadd's inventions, the F.L.U.D.D. Ask Mario what the letters stand for.

Hmm. Are you licensed to carry that thing?
You'll need a different device—the F.L.U.D.D.—to run fast. Also: it's in a

different game

.
3 of 6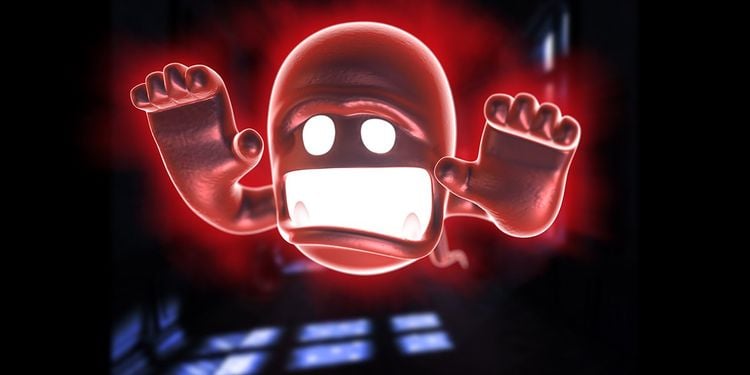 These tough-looking spirits just want to give you a hand for all your hard work. What do you call them?
Sly Fives
Clap Claps
Slammers
Slap Happies

Bravo! We'd applaud, but we're afraid it would scare you.
Please don't let the Slammers get you down.

Nope. That answer gets the…slow…clap.
Slammers are ghosts that can hurt you with a big SLAP of their hands (or hand-like appendages).
4 of 6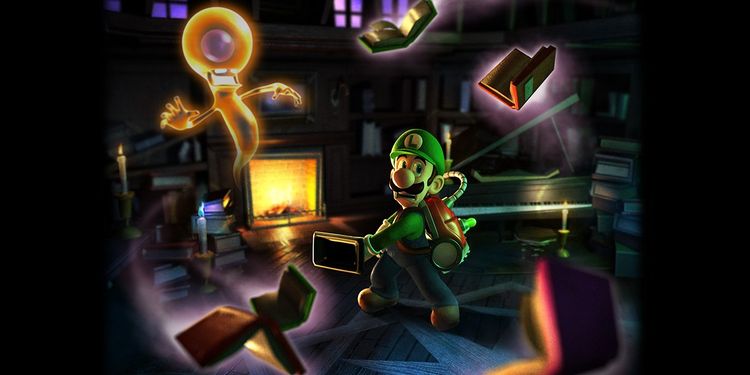 Things aren't always what they seem inside a haunted building. What tool helps you see objects hidden by Spirit Balls?

You've seen the light!
You might also try out the Dark-Light Device on one of those velvet posters.

The correct answer was hidden from you. Sorry!
You need the Dark-Light Device to find hidden objects and doorways.
5 of 6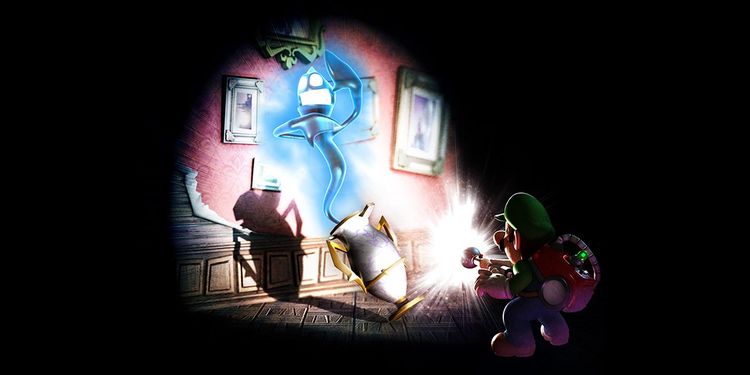 If you see a piece of furniture or a flowerpot shaking, what should you do?
Press the X button.
Exercise caution.
Get ready to stun a ghost with your Strobulb.
All of the above.

Your caution and familiarity with the X Button will serve you well.
But it's probably most important to stun those pesky ghosts.

Sorry. Go through your checklist again.
You also need to exercise caution. Did you forget the caution part?
6 of 6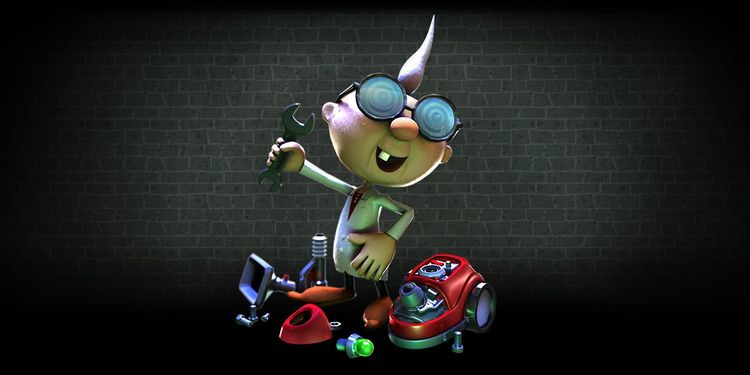 BONUS QUESTION! What does the "E" stand for in Professor E. Gadd?
Elvis
Elvin
Elroy
Esteban

Wait. What? How did you know that? Are you two related?
Elvin kind of makes sense. It sounds kind of like "elfin."

Oops. Bad guess!
The Internet clearly states that his name is "Elvin."
Results
[
edit
]
0/6 - 3/6: Not bad! You did well enough that all of the ghosts moved out of your house. They ate your I-scream before they left.
4/6 - 6/6: Nice! You must spend a lot of time in Gloomy Manor's haunted library. By the way, you got an over-Boo notice.
Description and tagline
[
edit
]
Are you ready to hunt some ghosts?
Professor E. Gadd is looking for a few brave ghost hunters to help Luigi round up some good spirits gone bad. He'll give you all of the necessary equipment, but first you need to pass this simple test. Learn more ghostly things when you visit the official site for the Luigi's Mansion: Dark Moon game.
Know anything about catching ghosts?
Good! We'll just stay here with Professor E. Gadd.
References
[
edit
]