Super Mario Party Party Pal Quiz
From the Super Mario Wiki, the Mario encyclopedia
Jump to navigation
Jump to search
Super Mario Party Pal Quiz

Thumbnail
Publisher
Nintendo
Platform(s)
Browser
Genre
Quiz
Rating(s)
N/A
Mode(s)
Single player
Input
Mouse/touchscreen
Super Mario Party Party Pal Quiz is a personality quiz on the Play Nintendo website.[1] The quiz centers around characters from Super Mario Party who would match the player's play style.
Overview
[
edit
]
The player has a total of five questions to answer. Each question gives the player four answers to choose from, with their final results depending on what answers they chose. When the player clicks on an answer, they move onto the next question. When the last question is answered, a message pops up giving the player their final results. The player can then choose to either take the quiz again or take a different quiz on the website.
Questions
[
edit
]
1 of 5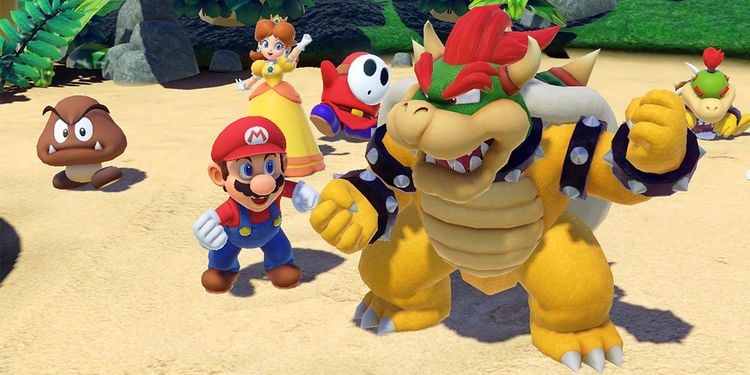 How would you dress to impress at a party?
My cleanest pair of overalls
A beautiful dress
Spiked accessories
Green and white from head to toe
2 of 5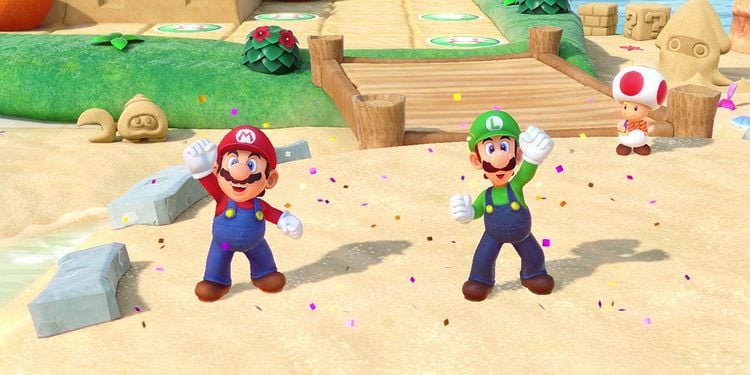 What would you bring to the party?
Nothing – I'd be the host
Cake
My attitude
Egg salad
3 of 5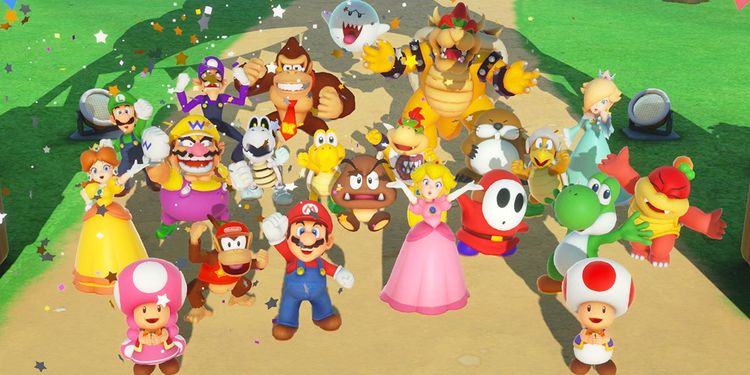 How would you get the party started?
I'd be the first person there—because it's my party
I'd walk down the red carpet and make a big entrance
I'd crash the party because I wasn't invited
I'd make a beeline to the snack table
4 of 5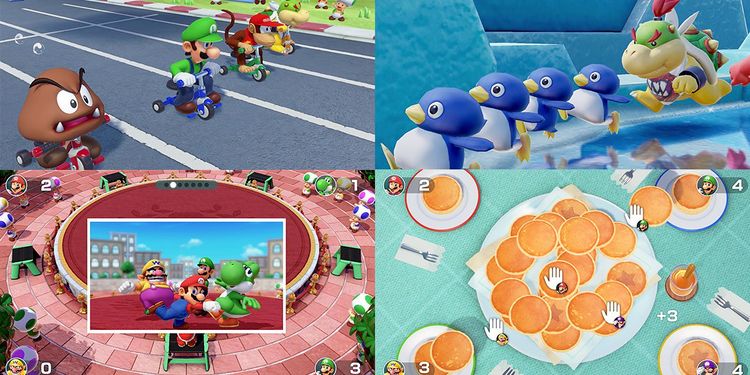 Which minigame would you want to play at the party?
5 of 5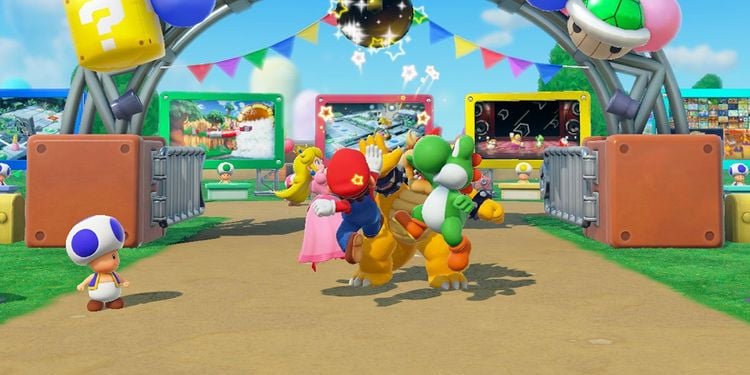 How would you wrap things up?
I'd stick around to help clean up
I'd hand out party favors
I'd make a scene and refuse to leave
I'd take all the leftovers
Results
[
edit
]
The results screen contains a gameplay video of the character that the player got.
Description and tagline
[
edit
]
Who'd be your party pal? You can take the quiz!
You can answer these questions to find out which character might match your play style in the Super Mario Party game.
Party pals
Who could be yours? You can find out!
Gallery
[
edit
]
References
[
edit
]