List of bosses
From the Super Mario Wiki, the Mario encyclopedia
Jump to navigation
Jump to search
This article is about enemy bosses in the Super Mario franchise and all related series. For general enemies, see List of enemies.

"BOSS" redirects here. For information about a level also known as "BOSS", see

Donkey Kong (level)

.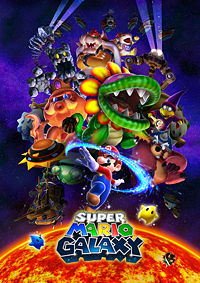 In video games, a boss is a powerful enemy usually fought at the end of a level, world, chapter, etc. Bosses are generally more difficult and time-consuming to defeat than the enemies preceding them, and they are usually required to be defeated to allow for the player to advance further in the game.
Bosses can grouped into various categories:
The list includes all bosses that appear in the Super Mario franchise and related series, with the first game in which they appeared as a boss next to their name. Final bosses appear in bold and optional bosses appear in italics.