Doug Bowser
From the Super Mario Wiki, the Mario encyclopedia
Jump to navigation
Jump to search
Doug Bowser
Born
August 1965
Mario-related role(s)
President & Chief Operating Officer (COO) of Nintendo of America (2019-present)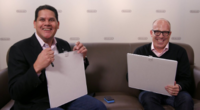 Doug Bowser is an American businessman and the current president and Chief Operating Officer of Nintendo's North America branch. He joined Nintendo in May 2015 as vice president of sales and marketing, and became senior vice president in August 2016.[1] In February 2019, it was announced that he would be taking over the role of Reggie Fils-Aimé, and on April 15, 2019, Bowser succeeded Fils-Aimé as the fourth president of Nintendo of America following the latter's retirement. Coincidentally, his surname is the same as the name of the Mario franchise antagonist, Bowser. This was joked about during the E3 2019: Nintendo Direct presentation.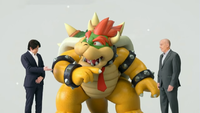 In the Japanese version of the E3 2019: Nintendo Direct presentation, Nintendo had to add a written explanation for the "right/wrong Bowser" joke, as it would have went over some of their audience's heads, due to Bowser being known as 大魔王クッパ (King Koopa) in Japan, and therefore they would have not gotten the irony with Doug Bowser's name. Text above Bowser reads "バウザー (クッパの英語名)" (Bowser (Koopa's English name)), and text above Doug Bowser reads "ダグ・バウザー (米国任天堂社長)" (Doug Bowser (President of Nintendo of America)). The Korean and Chinese versions of the presentation also added a written explanation for similar reasons.
External links
[
edit
]
References
[
edit
]
This article is a stub. You can help the Super Mario Wiki by expanding it.