Hironobu Yahata
From the Super Mario Wiki, the Mario encyclopedia
Jump to navigation
Jump to search
This article is under construction. Therefore, please excuse its informal appearance while it is being worked on. We hope to have it completed as soon as possible.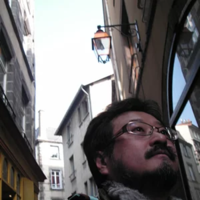 Hironobu Yahata is a video game composer. He formerly worked for Hudson Soft, and during that time, co-composed Mario Party 6, Mario Party 7, and Mario Party DS with Shinya Ohtouge. He is now the owner of oo39.
This article is a stub. You can help the Super Mario Wiki by expanding it.