The 'Shroom
:
Issue 130/Pipe Plaza
From the Super Mario Wiki, the Mario encyclopedia
Jump to navigation
Jump to search

Director's Notes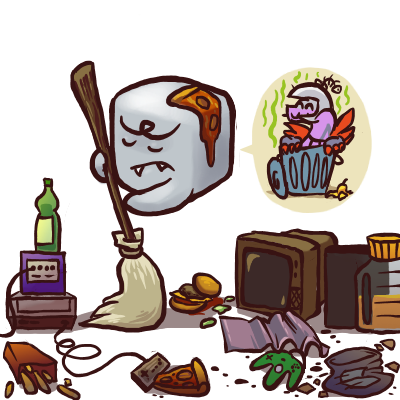 Hello, 'Shroom readers! Superchao here, filling in for a single month to bring you Pipe Plaza! With Yoshi876 stepping down, and the new Pipe Plaza director not confirmed until the release of this issue, I decided pinch-hitting would be a good idea. So here I am, bringing you Pipe Plaza for right now.
However, this isn't going to be the norm. For the rest of 2018, we've got a much different person in charge here: The Pyro Guy (talk) has become part of the 'Shroom staff, and will be running Pipe Plaza from now on. I expect lots of great things from him, and look forward to how he handles the team in the year to come! And writers, make sure to send your sections to him. He'll be the one who needs them this year!
Also, you'll notice there's two new sections this month. That's right, I've resumed writing the interviews, and I intend on bringing them to you throughout all of 2018. I'd wish myself the best of luck, but that would just look weird. How'd Yoshi876 do it when he signed himself up for a section? That's not all - LudwigVon (talk) has resumed writing New Articles, so now you'll be more up to date on the wiki's happenings than ever before!
Section of the Month
Pipe Plaza SECTION OF THE MONTH
Place
Section
Votes
%
Writer
1st
Poll Committee Discussion
7
29%
Meta Knight
2nd
Forum Update
6
25%
MrConcreteDonkey
3rd
The 'Shroom Report
4
17%
Henry Tucayo Clay
---
New Articles
Hi! Welcome to New Articles. I'm LudwigVon and I'm here with an up to date about all the new articles created within the past month. So, we got plenty of new articles this month and that's great. Be sure to keep in mind Super Mario Wiki's Manual of Style when you create an article.
Upcoming Game
'Pokémon Crystal'
Developer
GAME FREAK Inc.
Publisher
Nintendo
Platform(s)
Nintendo 3DS
Release date
January 26, 2018 (originally released on December 14, 2000 in Japan)
Genre
RPG, Adventure
Rating(s)
Input

Nintendo 3DS:

Gamepad
Greetings everyone and happy New Year! I'm Alex95 here to give you the low down on the up and coming games. This month I'll be covering Pokémon Crystal Version! "But wait, Alex!" I don't hear you saying. "Pokémon Crystal's already been released! Eighteen years ago!" Thanks, now I feel old. True, but it's getting released again through the Virtual Console for the Nintendo 3DS! Seems like a good excuse to cover this game to me!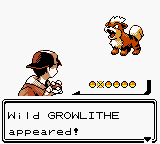 Pokémon Crystal Version originally released for the Game Boy Color back on December 14, 2000 in Japan, July 29, 2001 in America, and November 2, 2001 in Europe. It acted as a sort of expansion on the original Pokémon Gold and Silver Versions, with some additional Pokémon, animated Pokémon battle sprites, bug fixes, and the now series staple to be able to play as a female character. One of the Pokémon, Suicune, now has a more prominent than its appearances in Gold and Silver, as the story has changed a bit to focus more on this Legendary Pokémon.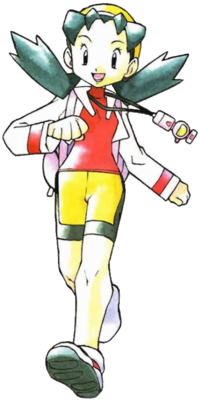 If you've played a mainline Pokémon game before, you probably know what to expect. You catch these creatures called Pokémon, you train them by battling other Pokémon trainers, and you try your hardest to defeat the eight Gym Leaders and become the best like no one ever was. While that remains your primary goal, there is a different story unfolding alongside it. Team Rocket, recovering from the loss of their leader in the previous Pokémon Red and Blue games, has taken up residence in the setting of Johto and is causing trouble. They begin with petty things (such as cutting off the tails of Slowpoke to sell as food for a high price) before becoming more devious, such as a plan to use radio frequencies to artificially induce evolution in some Pokémon at the Lake of Rage near Mahogany town. So while you're out and about on your merry way with your favorite Pokémon, you also have to take care of a band of troublemakers and save the world. Because it's not like there are several hundred other strong trainers out there that are up to the task.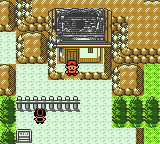 Of course, as with every Pokémon game, the main feature is the Pokémon themselves. There are a grand total of 251 Pokémon in this game, but in order to catch 'em all, you have to mean some requirements. Most can be found in the wild and are plentiful. Others can only be found during certain times of the day, which is when the game's real-time clock comes into play. Want to catch a Pokémon that only appears at night? You have to play during the night. Trading between games is also essential to filling your Pokédex. Some Pokémon can only be found in the previous games, and you have to trade them to Crystal if you're aiming for 100% completion. Then there are Pokémon that can only be found through evolution. Evolve through leveling up, evolve through friendship, evolve during the day, evolve during the night, evolve with a stone, evolve by trading, or evolve by trading with an item! Sheesh, in order to know all of this stuff, you'd have to consult a guide or a wiki.
Seeing as this version of Pokémon Crystal is releasing on the Nintendo 3DS, is there anything new? Yes, actually! In order to trade and battle with your friends, you had to make use of certain cords (or the unreliable infrared sensors). The Nintendo 3DS does away with those and now makes use of local wireless! But that's not all! Using the paid Pokémon Bank service, you can transfer the Pokémon you've caught in Crystal to the current generation of Pokémon games! Additionally, the Pokémon Celebi is able to be caught after the endgame. In the original game, Celebi's event was Japanese-only, but now other regions can catch this legendary time-traveling Pokémon!
Thoughts
I've never played Crystal *images a crowd gasping*. It's my brother's game, and unfortunately Pokémon games usually only have one save file. But this gives me a chance to play the game for myself, and without having to deal with internal battery issues. To those gamers that haven't played this yet, I highly recommend it. To those that have the original cartridge, will you be buying this again and experience the game with new features?
Interview
Hello, 'Shroom readers, and welcome back! It's yours truly, Superchao, who has finally decided to come back to the interview job after three years on break. And you know what that means - a new interview tour means a new set of interviews to run! For the start of my grand revival, I've decided to interview someone who's been around for years now, always dependably there but never a big star, NEXandGBX (talk)! NEX (the name meaning "nintendo entertainment xtremist and game boy xtremist") signed up in the middle of 2013, and he's been around ever since, active on the forum and IRC even if he's not been on the wiki. NEX has never done anything most people would call major, such as gaining a major position of any kind, but he's been reliably active and someone a lot of people know. For that reason, I've decided to interview him and give everyone a better perspective on a long-term forumgoer they probably know but might not know much about. So, on with the interview to learn all about him!
The Interview:
Superchao: Hello, 'Shroom readers! It's been three years (well, two and a half since the Porplemontage special one), but yours truly has finally returned to his long-time post. That's right: Superchao here, with a fresh new revival season of Interviews, ready to talk to some people we've never had profiled in the 'Shroom before!
Superchao: And to kick off this year's brand new and improved (hopefully) saga of interviews, I've got NEXandGBX here with me!
NEXandGBX: It's great being here tonight, Perch. Been looking forward to this interview since you told me about it.
Superchao: Well, I'm glad to have you! There's a few good reasons I thought you'd make a good interviewee, and I intend to cover all of them as we go through this section. But for now, I'd like to kick things off with that classic one-two combo punch of questions that I always lead off with:
Superchao: How'd you find the MarioWiki community, and why'd you decide to become a member of it?
NEXandGBX: While I did make a brief visit in 2012, I decided to join the Super Mario Boards in 2013 so I could sign up for The 'Shroom.
NEXandGBX: You were the one I PMed my (awful) section to, actually.
NEXandGBX: As for how I found it, I guess I was just looking for info?
NEXandGBX: Not entirely sure, it's been a while.
Superchao: Haha, I remember that section! Dug it up when I was looking at your history in preparation for the interview. It's certainly lackluster and was rejected for a reason, but hey - it got you onto the forums and part of the community, so it wasn't all bad!
Superchao: I can think of a few people who will be very flattered to know the 'Shroom got you to join, that's for sure.
NEXandGBX: Yeah, while I didn't make it onto The 'Shroom, I took a liking to the community and decided to stay.
Superchao: Well, if you applied to the 'Shroom now, I'm sure you'd be good enough at this point. Amazing what four and a half years can do, huh?
Superchao: I'm glad to hear you took a liking, though. Out of curiosity, was there anything in particular that stood out when you were starting to get involved, or was it just an overall atmosphere?
NEXandGBX: At the time I was particularly interested in all the Forum Games, though my focus on the site shifted after a few months of being there.
NEXandGBX: And dear god, it really has been four and a half years already. Time flies.
Superchao: Oh, that's pretty cool. I don't think I've ever actually heard someone mention Forum Games as a main draw before.
Superchao: I think it's neat, though - any part of our site could get a new person who becomes a major part of it, and you're an example!
Superchao: One thing I noticed while doing my research, though, that I feel I already understand the reason for; you've got a wiki account that's barely used, almost entirely for user talk and awards stuff.
Superchao: Am I correct in guessing that it was originally made for the 'Shroom and nothing else?
NEXandGBX: That's correct.
Superchao: A perfectly good reason. Just take a look at my contributions sometime.
Superchao: This actually ties into one of the reasons I wanted to interview you - you're basically a community-exclusive user, and I feel that's actually a really neat perspective I wanted to ask about. Is there any particular reason you've never really gotten into editing the wiki?
NEXandGBX: I don't consider myself to be very good at adding info, sources, translations, or other things that the Wiki would need.
Superchao: You're certainly not the only one! In that case, though, I'm curious what drew you to the 'Shroom and the desire to write for it.
Superchao: Which I probably should have asked earlier, but hindsight. Interviews are dynamic, after all!
NEXandGBX: I'm not entirely sure, but I'd assume it's because I wanted to do something with myself.
NEXandGBX: Which is a theme that's pretty constant throughout a lot of my early history.
Superchao: That actually leads into a question I think is kind of interesting, I just need to phrase it well.
Superchao: You are probably one of the longest active users right now who's never had any special roles (not even Mafia Hosts Guild or Awards Committee) or been a 'Shroom writer. You've just been a regular forum user, but not aregularforumuser. What's it like? With how many people I interview who've had colored stars of some kind, I wanted to talk to someone who's always had yellow.
Superchao: 'Course, that's not the only reason, as you can already tell, but it's a help!
NEXandGBX: It's not that I haven't been interested, I just either back out because I'm not too confident I'd be able to do the job well (or, at the very least, keep doing said job) or flat out forget to sign up like with the Awards Commitee these past two years.
Superchao: Honestly? I respect that! ...Well, not entirely the forgetting to sign up, but I do respect knowing your limitations. Hey, there's always this year, right?
NEXandGBX: And I was a 'Shroom writer temporarily in I think 2016 (Monthly Inquisition, Fake News), but I kept not getting my sections in and ended up getting the boot (deservingly).
Superchao: Oh, yeah, now I remember! You were a pretty good writer, actually.
Superchao: It's a shame we had to cut you from the team, you did some good articles.
NEXandGBX: I think I could have done a better job, but they weren't trainwrecks at least.
Superchao: Hey trust me, I've looked at a few of my past interviews and realized they weren't the best. It's a cycle of improvement.
Superchao: That's part of why I came back after all this time, I feel ready to take on the challenge in a way I wasn't for a few years straight.
NEXandGBX: That's pretty cool.
Superchao: But this is not about me, this is about you! So what keeps you on the forum, would you say? Like, I know you're attached to this place because of the community, but I'd be interested in hearing more about that. Friendships and the like?
NEXandGBX: Like you said, it's definitely the community. I've had plenty of fun times with users from all over the site's history, both from direct interactions with posts or simply reading up on things.
Superchao: >reading up on things
Superchao: Oh man, as someone who joined in 2013, some of the old community drama must have been a huge trip to read for the first time.
NEXandGBX: I don't think I ever read that far back, I moreso mean other active threads that I simply don't post in.
NEXandGBX: As for friendships and the like, I think I'd be considered a rather "flexible" person, if that's not a stupid term. What I mean is that I can get along with basically anyone.
Superchao: That works too, I have some boards I barely ever check. I've noticed your main hangouts are Mindless Junk and Forum Games, but do you like to spend time on any other sub-boards a lot?
NEXandGBX: Nowadays it's more Mindless Junk than Forum Games, but I tend to check whatever looks interesting on my unread topics list, so with that it mind it's less the sub-board and more the threads in them.
Superchao: I... always forget the unread topics list A: exists and B: most people use it.
NEXandGBX: I use the one for all unread topics instead of just recent ones, which I've never seen anyone else mention using.
Superchao: I didn't even know we even had that.
Superchao: See, folks? Interviews are informative!
NEXandGBX: It's kind of tucked away as a button on the bottom of the recent unread topics page, so I can't blame you.
Superchao: And now I know it's there, and so will everyone who reads this section. You've done a great public service today, Captain.
Superchao: Stepping back to your other response, I actually agree with you. You're one of the forum members I've never seen anyone have a problem with, and you're just friendly and approachable. Heck, that's part of what makes you a good interviewee.
Superchao: However, if this isn't too intrusive, is there anyone in particular who stands out as your pal? There are a couple people I can think of, even if one isn't around anymore.
NEXandGBX: Well, let's see here, first there's most of the users who joined around the same time I did (some examples being GBAToad, Stargazing, Meta Knight, and Mariofan169), who I've had plenty of good times with.
NEXandGBX: Then there's also a lot of the users who have been here for a long time, such as TFP, Anton, Turb, Toadbert, and plenty more.
NEXandGBX: Another stand-out is UltraMario, who I met one of the first times I popped into IRC and we became instant buddies.
NEXandGBX: There's a lot more that I haven't listed, but I'll spare the time and not list them all.
Superchao: This is what I mean, you've done a good job at just... being friendly and approachable. There's a reason a lot of people come to mind.
Superchao: Honestly, sometimes you almost feel like someone who manages to balance being a part of both the older generation and the newer generation. I mean, to me you'll always be a newbie, but so will nearly everyone else who isn't Porplemontage.
Superchao: It's hard to explain, but it's pretty neat how you've never seemed out of place... then again, the generational gap feels less present with the users these days. Maybe just because I've been here for all of them - what's your perspective?
NEXandGBX: I think there still is a gap of sorts, but it's been much less noticeable because most of the old newbies grew into the community.
Superchao: That's pretty much it - we don't really get many long-term newbies anymore, and all the old ones grew up and stopped being newbies. Like you! Good work.
Superchao: One thing I noticed about this is that I actually notice you mostly in two subgroups - #mariowiki and LB's server - that seem to be full of relatively older and newer members respectively. You ever gotten different impressions or feelings from them as a result?
NEXandGBX: Not really, no. As stated constantly, I don't have any issues getting along with any users. I tend to stick to places with people I'm familiar with more, but don't have problems with either.
Superchao: That's probably the biggest sign of the gap becoming less noticeable, I'd feel. When a group of people around for 8-11 years and a group around for 2-5 years can feel similar, you realize there aren't that many proper full-on newbies anymore.
NEXandGBX: Very true.
Superchao: I'd actually be interested in hearing how you feel the forum is different between mid-2013 and the start of 2018, since that's been a topic of discussion lately. It's clearly feeling strong enough to keep your interest, at the least!
NEXandGBX: The main thing I've noticed is that it's less active, but more laid back, likely because of the lack of fresh users.
Superchao: Well, I've honestly enjoyed it. And I've enjoyed you being part of the community, I can say that with no reservations!
NEXandGBX: Thanks! I think through this interview so far we've gotten to know each other quite a lot better, and we're not even through with it yet.
Superchao: And that's what interviewing is always about - shining a spotlight on someone, and getting to know a lot more about them. For that exact reason, I think it's time we move on from the community for now, and talk some about your own interests.
Superchao: For starters, this is ostensibly a Mario forum, so what's your favorite Mario games?
NEXandGBX: Starting with the 2D titles, my favorites are Super Mario World, Super Mario Bros. 3, and possibly NSMBDS.
NEXandGBX: For the 3D games I'd say Odyssey and the Galaxy games are up there, plus maybe 3D World and 64.
Superchao: Shhh, no Odyssey spoilers! Your interviewer has yet to play it.
NEXandGBX: Mario Kart tends to be a good time, but I'd say my favorite of those is 8.
NEXandGBX: Don't worry, I'm not giving specific thoughts on it.
Superchao: Thanks man. Someday I will have a switch! Just... not yet.
NEXandGBX: Just saying that it's a great time.
Superchao: As for 2D, while World and Bros. 3 are go-tos, NSMBDS is a pleasantly interesting surprise! What draws you to it, especially over Wii or U and their multiplayer? I don't see it brought up as a favorite often.
NEXandGBX: I think it had a lot of interesting ideas, though Wii and U were both great too.
Superchao: I notice you don't mention 2. A purposeful omission!?
NEXandGBX: Kind of. It's not awful, but I think it wasn't as interesting and kind of overdid it with autoscrollers.
Superchao: Yeah, even the people who don't dislike it tend to tell me 2 was one of the least innovative.
Superchao: I agree with you about DS, though - I have a lot of fond memories of playing that game (and listening to that world 8 second half music). And it was actually very new at the time, considering it had been 15 years or so since a proper 2D mario.
Superchao: It's almost crazy to think about how long a timespan that was in this day and age, ain't it
NEXandGBX: Come to think of it, it has been a long time since the last 2D Mario game.
NEXandGBX: Wasn't NSMBU in 2012 or so? And NSLU in 2013?
Superchao: Perhaps now it is the time for Newest Super Mario Bros.
NEXandGBX: As for some other Mario games, I've played through three of the M&L titles and enjoyed them for the most part, but my favorite of the three is probably Bowser's Inside Story.
Superchao: Good taste, my man. Was it the original M&L trilogy?
NEXandGBX: Superstar Saga, BiS, and Dream Team.
NEXandGBX: I should also get to playing PiT sometime.
Superchao: As long as you played Superstar Saga and BiS, that's enough for me. I could never really get into Dream Team personally, the way I did the others - I always felt it was lacking some kind of a spark. I hope you liked it, though!
Superchao: Well, I liked PiT, so if you have similar taste as me, it'll work out.
NEXandGBX: It had its fair share of issues, but personally I found it alright.
NEXandGBX: I surprisingly haven't played PM64 or TTYD, despite how good people say those two are. I really should get to playing those sometime.
Superchao: You haven't played Paper Mario? THAT MAKES IT PUNISHMENT TIME nah, just kidding. It took me forever to play Paper Mario 1, after all.
Superchao: I'd definitely recommend the first two games though, considering how much I enjoyed them both, especially TTYD.
NEXandGBX: It's not a lack of interest, just having other things to spend money on first.
Superchao: Like Odyssey and a switch, correct? :V
NEXandGBX: Basically. Right now I'm not saving for a game, but that's getting off-topic.
NEXandGBX: I have played two Paper Mario games though, but they were SPM and Sticker Star, the latter was lackluster while the former was alright but nothing too special to me.
Superchao: Oh you poor soul. What a start.
NEXandGBX: I'm not letting either of them get in the way of my experience once I go to the first two though.
Superchao: That's really the best way to go about it. Just evaluate the Papers on their own individual merits - it works for me! Speaking of Odyssey, though; do you feel it's as good as people talk it up to be?
Superchao: Between that, Breath of the Wild, and Samus Returns, you really have to wonder who got hired or fired at Nintendo.
Superchao: Because last year was one heck of a rebirth for them, wasn't it?
NEXandGBX: Absolutely. They've knocked it out of the park recently.
Superchao: Since this is a good segue, besides Mario, are there any other major Nintendo franchises you like a lot? Or non-Nintendo, we don't discriminate. I mean some people in 2007 might have but also we were all dumb in 2007, myself and Porple included.
Superchao: It's a different time now.
NEXandGBX: Pokemon is what first introduced me to gaming (with LeafGreen) and I've gotten pretty much every main game from the series since (I have yet to get US/UM, but that's also not lack of interest I just wanted to save as much money as I can).
NEXandGBX: Kirby is a series I got into relatively late, but every one I've played has been great.
NEXandGBX: Was going to mention this alongside Mario spin offs, but all the Super Smash Bros games have been great too, plus there's other obvious series I haven't mentioned like LoZ.
Superchao: Kirby explains the rotating avatar, at least. The power of a new interest taking hold long enough to be recognized!
NEXandGBX: Oddly I have yet to play a Metroid game in full, yet another series for the backlog.
NEXandGBX: I've also played a fair share of Sonic games, primarily Sonic Mania and Sonic Colors.
NEXandGBX: I need to broaden my interests a bit more, but those are the big ones for me.
Superchao: Man, you really do need to get on the Metroid one! Still, it's a good range, considering the different subjects. And pretty much all those series have gotten really good new games lately, right?
NEXandGBX: Yeah. Pokemon had Sun/Moon (US/UM were also probably great), Kirby had Planet Robobot, Smash had Smash 4, Zelda had BotW, and Sonic has Sonic Mania. Superchao: It's been a crazy year for video games, hasn't it. Maybe we'll get that lucky next year?
NEXandGBX: I'm hoping next year is just as good, there are good signs so far.
Superchao: Before I go on, I'm curious - what would you say your favorite video games of all are? The ones you place above all others.
NEXandGBX: Tough question, since I don't have a specific favorite. Some games that are up there for sure are SMW, Odyssey, Kirby Planet Robobot, Sonic Mania, Pokemon Sun/Moon, Splatoon 2, Smash 4, and most likely plenty more.
Superchao: That's... a longer list than I was expecting, yes.
NEXandGBX: I just find it too hard to pick a favorite out of those.
NEXandGBX: My game taste, like my user interactions, aren't very picky.
Superchao: Seems to be a good descriptor of you in general, not in a bad way. The real question becomes: do you like all kinds of food?
NEXandGBX: I'd say a bit more picky than the other two mentioned, but still not that picky. I've been expanding my food tastes more as of late.
Superchao: That settles it then, you're just a flexible guy.
Superchao: I look forward to your future career in gymnastics!
NEXandGBX: Good one.
Superchao: But there's plenty of stuff outside of video games, which means that at long last, I finally reach the point of this interview... well, in a bit. I'd like to preface the question everyone's here for with a relevant one to it:
Superchao: How'd you get interested in Love Live?
NEXandGBX: With that, it may be a good idea to delve into my history a little more.
NEXandGBX: It was around the start of 2014 when I started becoming more of a Mindless Junk person than a Forum Games person, and I also got interested in those theme fads users used to do.
NEXandGBX: Love Live was one of those, but the first one I did with the main people of it was the Sailor Moon fad.
Superchao: Oh shit, I was in that one! Not name-wise, but profile-wise, at least. I was Mercury
NEXandGBX: Jumping ahead to mid-2014 when the LL fad happened, I missed the one before that, the K-ON fad, and wanted to make absolutely sure I didn't miss the next one.
NEXandGBX: And thus I didn't, though I wasn't 100% sure which character to choose at first.
Superchao: So this is going to answer the question on everyone's mind: how did Honoka become your waifu for laifu?
NEXandGBX: The ones who stuck out the most to me on first sight were Nico and Maki, but we already had TFP and Crackin as them.
NEXandGBX: So I decided to go for Honoka out of gut feeling, and when I watched the series in late 2014 I know a made a good decision.
NEXandGBX: But even at the time, I was merely just a fan, not nearly as associated with it as I am now.
NEXandGBX: It wasn't until I rewatched the series in October-December 2015 (when we did the group watch for the movie), when I started to see its qualities more than before.
Superchao: So the question naturally raised is: Why, exactly, did Honoka become your waifu for laifu after it started out as sheer luck?
Superchao: What draws you to her so much over, well, any other girl?
NEXandGBX: While this may come off as a bit of an odd answer, I think I just found her entertaining.
NEXandGBX: Yet at the same time, I can also look up to her as an optimistic kind of figure.
Superchao: I mean, my top tier number one ultimate girl is someone who I fell in love with initially based off being vulgar and rude and lewd, and then got to know better. So it's certainly a good reason to start!
Superchao: Plus Honoka looks nice.
NEXandGBX: I think she works well in a variety of situations, both as a comic relief and when things need to get a bit more serious.
NEXandGBX: That's actually kind of like me, now that I think about it.
Superchao: She's flexible, just like you! The only question is in which ways
NEXandGBX: Well she's probably not very qualified for gymnastics.
NEXandGBX: Though I'm also not, to be fair.
Superchao: The dream of the Love Live gymnast olympics team is dead, alas
Superchao: Speaking of Love Live, I'm curious - what would you feel sets it apart from all of the other big Girls Form A High School Band series? It's certainly had more of a lasting marioboards presence than K-ON ever pulled off, after all
NEXandGBX: I think for the Boards it's the sheer amount of people who joined (I think we had one for all 9 of the main members at one point), combined with pushes from people like TFP.
NEXandGBX: As for what I think about it compared to other idol anime, I guess I just find the characters more interesting?
NEXandGBX: It may not be extremely complex, but that's not really what I look for.
Superchao: Does anyone watch idol anime for deep complex plots anyway
NEXandGBX: Possibly.
Superchao: Well, if they do, I'd like to meet them.
Superchao: I'm curious - besides the obvious (video games) and the clear (Love Live), do you have any other real major interests you wanna talk about? It's always neat to learn more about people outside of their obvious online material.
NEXandGBX: As much as I'd like to say there's more, not a whole lot comes to mind.
NEXandGBX: I of course love being part of communities like the MarioWiki.
Superchao: I think we've made that part obvious, at least :V
NEXandGBX: I guess I'm kind of a foodie since I eat a lot, and lately I've been attending classes to learn more about repairing computers.
NEXandGBX: But aside from those, it's another thing I need to expand upon.
Superchao: The first sounds interesting, at least! There's certainly a whole lot to explore in the world of cuisine, and being not picky will be a help there. Flexible NEX strikes again. NEXible?
NEXandGBX: I wish I'd have thought of that pun.
Superchao: But yeah, I can't fault you for needing to work on that. Time management is a difficult thing, but you've got plenty of years to work on it.
Superchao: Now, I have an important question on behalf of several people. Snack, Uniju, Anton, Doof... all of them are probably wondering this. Well, not really, but they still have a stake.
Superchao: If it's so easy to answer my questions here and now... why haven't you updated your ask thread!?
NEXandGBX: Well...umh... runs
NEXandGBX: (It's just I'm kind of lazy and keep on only answering them partway through before being distracted by something else.)
Superchao: So... you're Turbing, basically. A powerful technique.
NEXandGBX: If it's a strategy that isn't broken, don't fix it. Actually never mind, I should because I want to answer my ask thread.
NEXandGBX: In fact, I have a partly written response in a tab as we speak.
Superchao: If Turb actually managed to answer some asks in December, you can too! I believe in you!
Superchao: Of course, before I can let you go answer those questions, I gotta have you answer one more for me.
Superchao: Is this the last question?
NEXandGBX: Possibly, but how would I know if you'll throw a sucker punch question at me?
Superchao: That's right, you wouldn't.
Superchao: So I could even ask this, and you wouldn't expect it, right?
NEXandGBX: There's another question right there.
Superchao: Exactly!
Superchao: My ruse was successful, for it was not the last question.
Superchao: Truly I am an unparalleled trickster.
NEXandGBX: You're Winner
Superchao: In all seriousness, I'm out of questions - and no sucker punch last minute surprise this time.
Superchao: Thanks a lot for the interview!
NEXandGBX: No problem! Thanks for all the questions!

In Closing:
While NEX has never been a high-profile person around the community, that's not really a deterrent to becoming an active, well-liked, and most importantly interesting user in the community. Someone to interview, like I've done just now. Hopefully, that interview you've just read has given you a better perspective on NEX, and I wouldn't be surprised if you get to keep seeing him around for years to come!
Poll Committee Discussion
Written by: The Pyro Guy (talk)

Greetings, my fellow 'Shroom readers. This month, there'll be news about the Poll Committee, but not much discussion. But first, the news.
So, there have been many happenings since last time. Firstly, one of our members, Shokora (talk), has departed from this department to move onto businesses that are, unfortunately, not dedicated to the Poll Committee. We wish him all the best for the future, but apparently he hasn't literally dropped off the face of the Earth so he'll still be here sometimes. But with that we have had a new member join our ranks, named Fun With Despair! I'd like to thank the other applicants for their interest, but we feel that he would be the best addition to our team. Our banner has also been updated to reflect this, and you can view this on our polls page.
My second, final and relevant bit of news is regarding our community survey which we held throughout December and January. The news is... it worked out really well! It's a Poll Committee first in both the survey and the act of holding a meeting to create it, and it's great to see our effort resulted in decent results.You can read all about it here!
The reason there isn't going to be much discussion is because this survey has basically taken the place of the regular, weekly polls I was intending to analyse. Lord Bowser (talk) and I have put all of our analytical energy towards it, so please check it out.
So that's all we've got this month, but it should be back to the 'regular polls' style next month, along with LudwigVon (talk) who will be writing it then. Make sure you check that out as well. Farewell!
Retro Feature
Hello, readers! I'm your Spotlight manager Yoshi876. Welcome to Retro Feature, a section in which I delve deep into the archives to bring you the best blasts from the past.
This month we're going to be examining a section that has been well and truly buried. Yes, we're going to be looking at a section that shows just how much The 'Shroom has changed in its history. This Did You Know That… was written by Aipom for Issue II, and it's a section that has since been renamed Trivia. It's quite astounding that back in 2007, a section like this got a whole page to itself, whereas nowadays it's part of Fun Stuff. But as much as I would love to blabber on about The 'Shroom's past, I know you're here to look at a retro article, so don't let me continue getting in the way. Enjoy!
Did You Know That...
by
Aipom

1. Boolossus, from Luigi's Mansion, is a combination of 15 different Boos.
2. Waluigi has just recently appeared in the Warioverse, in WarioWare: Smooth Moves, for the first time.
3. MC Ballyhoo is very similar to Chuck Quizmo, from Paper Mario.
4. King Boo isn't the biggest Boo, nor does he control all of the Boos.
5. Waluigi is the only one of the "Bros.", besides Mario, Luigi, and Wario, who hasen't been kissed on screen in a video game.
6. The two characters, Banjo and Conker, originated in Diddy Kong Racing, but then branched off into their own game series.
7. 9 Volt, from WarioWare, has a pet named Shaggy.
8. Wario's Brawl move, for Super Smash Bros Brawl, is a huge flatulence, called the Wario Waft.
9. Kremlings are the only Donkey Kong series enemy that are playable in a Mario-based game.

The 'Shroom Report
HI, everyone! I'm your shiny Statistics Manager, Tucayo, here with what will be my last edition of The 'Shroom Report. If you have already read other parts of the newsletter you may have seen that I will be stepping down from my job as Stats Manager, and with that I am leaving this section as well. I always enjoyed writing this section, seeing the stats, and coming up with trivia for you. Thanks to everyone who ever read this section as written by me and everyone who has voted for it in the SOTM polls or the Community Awards. I hope this section lives on for many, many issues.
One last time, I'll remind you how this works: in the Milestones section, writers will get mentioned every 10 team sections and every 50 overall sections, teams will get mentioned every 100 sections, and The 'Shroom will get mentioned every 500 sections. All information is based off our Historical Sheets. This section will cover Issue 129. Massive thanks go out to Meta Knight (talk) who helped me update the spreadsheets as I have been struggling with computer issues.
Tables are based off the End-of-the-Year Awards tables, so credit goes out to Crocodile Dippy (talk).
Milestones
Writer/Team
Milestone
Alex95 (talk)
10 Critic Corner sections
FunkyK38 (talk)
10 Fake News sections
120 Palette Swap sections
Henry Tucayo Clay (talk)
140 Main/Staff sections
Meta Knight (talk)
20 Main/Staff sections
Superchao (talk)
100 overall sections
Yoshi876 (talk)
60 Main/Staff sections
40 Fun Stuff sections
120 Pipe Plaza sections
40 Strategy Wing sections
450 overall sections
Main/Staff sections
1,400 all-time sections
Fake News
900 all-time sections
Pipe Plaza
700 all-time sections
'Shroom Trivia
Social Networking Manager is the shortest-lived staff position to have existed on The 'Shroom, having lasted for only one month.
UPdate
Hello, 'Shroom readers! Superchao here to bring you a very short and very final UPdate for Userpedia!
In news affecting the entire site, after ten years of activity across Editthis, MWUserpedia, Scribblewiki, Wikia, Referata, Adriels, and its final current domain, Userpedia has finally been brought to a close. The decline and basically complete halt in activity, with the community still active but migrating to the forums and other venues for creative efforts, showed that Userpedia was a product of its time, and the Userpedia Steward decided to close Userpedia on December 31st, 2017. While the wiki and forum are still up, they've been locked entirely to editing and posting, preserving them as-is. More detail can be found in the relevant topic. Naturally, as a result of Userpedia no longer having anything to update, the UPdate section of the 'Shroom will be permanently discontinued.
Thanks for all the years and memories, Userpedia.