o o o o o o o o o o o o o o o o o o o o o o o o o o o o o o o o o o o o o o o o o o o o o o o o o o o o o o o o o o o o o o o o o o o o o o o o o o o o o o o o o o o o o o o o o o o o o o o o o o o o o o o o o o o o o o o o o o o o o o o o o o o o o o o o o o o o o o o o o o o o o o o o o o o o o o o o o o o o o o o o o o o o o o o o o o o o o o o o o o o o o o o o o o o o o o o o o o o o o o o o o o o o o o o o o o o o o o o o o o o o o o o o o o o o o o o o o o o o o o o o o o o o o o o o o o o o o o o o o o o o o o o o o o o o o o o o o o o o o o o o o o o o o o o o o o o o o o o o o o o o o o o o o o o o o o o o o o o o o o o o o o o o o o o o o o o o o o o o o o o o o o o o o o o o o o o o o o o o o o o o o o o o o o o o o o o o o o o o o o o o o o o o o o o o o o o o o o o o o o o o o o o o o o o o o o o o o o o o o o o o o o o o o o o o o o o o o o o o o o o o o o o o o o o o o o o o o o o o o o o o o o o o o o o o o o o o o o o o o o o o o o o o o o o o o o o o o o o o o o o o o o o o o o o o o o o o o o o o o o o o o o o o o o o o o o o o o o o o o o o o o o o o o o o o o o o o o o o o o o o o o o o o o o o o o o o o o o o o o o o o o o o o o o o o o o o o o o o o o o o o o o o o o o o o o o o o o o o o o o o o o o o o o o o o o o o o o o o o o o o o o o o o o o o o o o o o o o o o o o o o o o o o o o o o o o o o
From the Super Mario Wiki, the Mario encyclopedia
Jump to navigation
Jump to search
"Once Krusha has crushed all that beautiful meth, Donkey Kong will think we are participating in the ceasefire! Think we are participating in the ceasefire! Think we are participating in the ceasefire! But instead, we will be participatingintheceasefire!"
—

King K. Rool

,

King K. Rool files a complaint at Super Disney Land 3, a YouTube Poop

"Don't call me "bro" or I will turn you into Klonkey Klong and send you to the netherworld PINKY KONG IS STINKY KONG! OPEN YOUR EYES, PEOPLE! SAMMER'S KINGDOM WAS AN INSIDE JOB! MOE-EYES PUNS AREN'T FUNNY! I'm done now. (mic drop)"
—

Me

, Being silly. Petey Piranha is large Whomp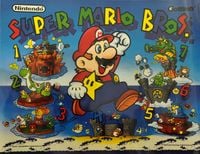 Status: Have a job now, time online may be sporadic.
Hello there! I am Doc von Schmeltwick. I lurked on this site since about 2008 (I remember Bowser's Inside Story and NSMBW getting announced long after I had discovered this site), then finally joined on May 15, 2017! I really enjoy the Mario games, as well as many other things. I currently am 21 years of age. I am also a spriter, my TSR thread for some of my posted sprites can be found here :3.
When I entered the Sand Kingdom initially, I had five moons. When I left initially, I had 68. I'm good at finding things.
Additionally, I am the depraved maniac who wrote the Peachette page, thus unwittingly giving that friggin' "Bowsette" meme some manner of pushing forwards. Fear meeeeee!
User:Doc von Schmeltwick/Projects

Best character who hasn't been made (yet): Gold Tanooki Cat Baby Metal Waluigette: ultimate roster filler!
Note: Don't expect me to be available on Sundays during the school year, I am typically busy on those for most of the day.
Current goals:
Other talk page things
So you've gotten into a debate with me
Want some tips into effectively arguing with me? For starters, if I start a debate acting on-the-fence suggesting a change, do not under any circumstances attempt to shut it down with a "no that's 100% impossible." Instead, take a more ambiguous approach like I'd started with. Basically, the more you push, the more I'll push back. I'm like Canary Mary from Banjo-Tooie in that regard. Additionally, "this is an English Wiki" is not now and never will be an argument. It may be an English wiki, but it's a predominantly Japanese franchise, so not looking at it from an international perspective is disingenuous and helps nobody.
Doc von Schmeltwick's Userbox Tower
| | |
| --- | --- |
| | This user thinks the Super Mario World graphical style is too off-model and overused in fanworks. |
| | |
| --- | --- |
| | This user knows that using in-game filenames as an absolute for determining names makes you now a permanent Attacky Sack! |
| | |
| --- | --- |
| | This user misses Shokora (come back soon plz ;-;) |
Wikis I can also be found on
Note: I rarely update the below lists, so don't be surprised if there's a lot missing. Particularly with images, I tend to mass-upload those.
Pages I've Created (that are still around, by time)
Pages I've Saved (may not be complete)
Categories I've Created (alphabetical)
I like taxonomy, what can I say?
Images I've Uploaded (Reuploaded ones included, by time)
"I am a Wario Renaissance"
—

Me

,

after discovering my edits of Wario Land 3 caused some reinterest to be sparked in the game, both here and on The Spriter's Resource
If I had known how to make articles in ways other than through red links when I made this one's, I'd have probably named this something like Tadpounce, Wario Land 3

Firechu. Hey I'm getting good at this artwork-posting!

Shemp and the messing-up fold.

One of the aforementioned traps, and the only one that had art here.

Wario's perfect match is a ghost.

♪I can't believe YOU can fly!♪

Mechafawful. Be prepared for a lot of Minion Quest things.

Broozer is a kinda dumb name, really.

This wiki once thought these were insects.

What is it with the 2.5D Mario & Luigi games' obsession with this guy?

He looks like a Larry, so we shall call him that.
And a bunch I haven't put down yet. Basically look here.
Templates I've Created
Mario Games I own
Donkey Kong 64 (Through Wii U VC) (All 3701 bananas, heck all of everything with a counter that has a denominator, not all banana coins (but I think I got that 5-banana coin 3 years before documentation))

Mario Kart 7 (Had lost, got replaced) (All character unlocked)

Mario Kart Wii (I think that the only character left is Mii Outfit B, but maybe Dry Bowser as well)

Box NA - New Super Mario Bros. U + New Super Luigi U.png

Paper Mario (Through Wii VC) (Highest level possible, not all recipes though)

Super Mario Odyssey (Have everything from vanilla version, defeated "harder" Bowser, and bought all of the update costumes as of 6/15/18. Rank 44 in Balloon World.)

Wario Land 3 (Through 3DS VC) (All treasures, all Musical Coins, beat a Hidden Figure, haven't done all Time Trials though)
Also I despise Wizzerds and Elite Wizzerds, but then again, everybody who isn't a masochist does.
Trivia
I was born on the day Walkazo (may she rest in peace) turned 6 years old.
Mario says "Thank you tonight!" when you beat a level the normal way in NSMB.
The first Mario games I played were Super Mario World and Super Mario Advance, neither of which I actually owned due to not having a Nintendo console. When the advertisements for NSMB started showing up, I had no idea what Goombas were.
Petey Piranha is awesome because of his inexplicable underwear.
The only reason I got into the franchise were (mostly cruddy) flash games, a grand majority of which used Super Mario World graphics.