User talk:Wildgoosespeeder
From the Super Mario Wiki, the Mario encyclopedia
Jump to navigation
Jump to search
Last check-in: April 10, 2021

I have a full-time job, even through COVID-19, that has no predictable schedule, except me being gone for 9 hours a day, including weekends, but for 5 days of each week. Consider me busy almost all the time, but I'll try to check-in from time to time.

I usually reply on the users' talk pages if you don't see my replies on my talk page. If it looks like I don't respond, I do, just in a different spot.

I have decided that archival will happen after every 100th talk section sees a resolution.

Shouldn't archive (page should contain more than 100,000 characters, which this page has 35,514 at this time).

Archives: 1 2 3
Your User Page Colors
[
edit
]
Green-and-blue doesn't make for a great contrast, and it's kind of hard for me to read. Do you mind altering the colors of your user page for better contrast? Thanks! -YFJ (talk · edits) 00:40, 20 November 2017 (EST)
Re:Uploads are JPEG to PNG
[
edit
]
Hi, my uploads of Paper Mario artwork were PNG to begin with. I got them from the source in the upload description if you want proof, they were already PNG. The only exception is Kooper, because I found the existing JPG artwork looked better and was slightly bigger so my bad on that one. --

16:09, 1 December 2017 (EST)
OK that makes sense. What about the ones that are bigger than what's already here though, like most partner and boss art? Also, in regards to the JPG to PNG thing, I've had this thought for a while but I'm not sure if it's been answered, what's wrong with uploading them as PNGs when that makes the process of uploading actual high quality PNGs when they are found easier, since you can just update the existing file instead of uploading a new one? -- 16:26, 1 December 2017 (EST)
Can I re-add the artworks that are at least more desirable than the current tiny/small ones? (Peach distress, Goomba King, Kammy etc that obviously weren't copied from the wiki to begin with) --

12:03, 5 December 2017 (EST)
Reverting edits
[
edit
]
Hey. Just to let you know, when someone's done a spate of edits you can actually undo them. Just click onto the page history, go to the last "good" revision, click edit, and then save. It's basically the rollbacking ability we have, just more steps. Yoshi876 (talk)
That sounds like you're just clicking the undo button, what you need to do is click on the timecode for that edit. When you go to edit you should get a message reading "Warning: You are editing an out-of-date revision of this page. If you save it, any changes made since this revision will be lost." Yoshi876 (talk)
Hey, just want to say thanks for helping out with my screenshot qualities. I may have a way of getting higher quality screenshots for NES, SNES, GB, GBC, and GBA through my father's Retron system, but the setup for doing so is rather...convoluted and may not happen any time soon. So, until I'm able to meet policy on my own, thanks for the help. :)


22:43, 20 December 2017 (EST)
Despite possible Retron mistakes, the image quality would be much better than my capture card can produce. The issue is it saves to an SD card, which my computer does not have a slot for. My dad's computer does, though, so maybe I can work things out with him sometime.
The program I am currently using is called Debut Video Capture Software made by the NCH Software company, with my capture card being an AV to USB, if that helps. Not sure which one is the real issue when it comes to quality, or if it's both, but it's easily accessible and my computer can (barely) run it.
While I have no other way of capturing N64, GCN, or Wii footage and screenshots (and I can upload from the Wii U directly), I can use my father's Retron for the NES, SNES, GB, GBC, and GBA screenshots, which the Retron automatically takes at pixel-perfect size, so I'll see what I can do with that when I need to. DS and 3DS is a nope though :P 11:31, 21 December 2017 (EST)
They're from the Retron I mentioned above. Takes snapshots in the correct size, but sadly, there's no way to change the output file format :(


21:02, 16 March 2018 (EDT)
Hey thanks! I'm going to be very busy today, as it is Christmas, but I'll look into those softwares you suggested to upload the rest of the pictures. Thanks and, by the way, happy holidays, too!

DKPetey99TCE
melonDS
[
edit
]
it's apparently out and I think it's the only emulator that can support local multiplayer. Maybe update your screenshot page?

Ray Trace(T|C) 18:59, 25 December 2017 (EST)
Is it Okay if I Upload Images taken from my Phone?
[
edit
]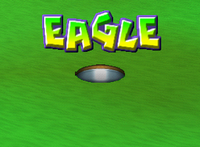 I asked the same Question and someone told me to ask you this question. Ever since Miiverse has shut down, I've lost my work into trying to put in images I post on Miiverse, so I decide on Uploading images taken from my iPhone which was my only way around it (I own an iPhone 4, so the quality shouldn't be too bad). The sample I have is for Mario Golf for the Nintendo 64. I understand if you do not accept, I just really want to help out articles that are in the need for images. Jigglypuff (talk) 11:42, 29 December 2017 (EST)
RE:SWF JPEG screenshots
[
edit
]
To take screenshots, I put the games on full-screen and use the print screen function. I then paste them in Photoshop and save them for web as JPEG. I don't think it's possible to take screenshots directly from the SWF file, unless I download and use third-party software which I don't want to do. -- -- KOOPA CON CARNE 18:07, 31 December 2017 (EST)
I think I understand what you are talking about, but I do not have the Flash files (.fla) so that I could access the contents of these games. Only the Adobe Player files (.swf) that run them can be downloaded from the net. Or do you mean there are other official Flash players out there which allow me to take screenshots? I can't find them... -- --

KOOPA

CON

CARNE

06:56, 2 January 2018 (EST)

I'm honestly out of the loop with this. Have merely downloaded and installed a new version of the Flash Player. Now, how do I effortlessly take screenshots on a .swf file? I can neither do it on browser nor on the separate file, unless I use the Print Screen function. -- --

KOOPA

CON

CARNE

12:01, 2 January 2018 (EST)
Big Steely
[
edit
]
That page no longer covers the Super Mario 64 obstacle; as such, one of the new pages should be used for its info. Probably Iron Ball, as that's also used for various similar objects in Bowser's Inside Story. Doc von Schmeltwick (talk) 20:24, 3 January 2018 (EST)
Well that info has been removed from that article like 4 times already, and short article =/= stub. Doc von Schmeltwick (talk) 20:38, 3 January 2018 (EST)

But they don't even look the same. The SMW ones have the little finger holes in them. Because they're bowling balls. Boulder, Chomp and Big also act relatively the same. Doc von Schmeltwick (talk) 20:46, 3 January 2018 (EST)
This Image
[
edit
]
Hey. Can you please reupload this image for me so it's not all messed up and the entire item is shown? If you need the original picture it's from page 8 of [1]. Thanks.

DKPetey99TCE
Mario is Missing! images
[
edit
]
Hello, could you upload an image of each cities from the MS-DOS version (especially the red links)?

L151

Image Quality
[
edit
]
Hey would you mind reuploading this to improve the quality?

DKPetey99TCE
Hey you see for the original upload of this picture how it has a Rainbow Tourney logo on the bottom? Is it possible that you can reupload that specific picture so the Rainbow Tourney logo is there like it is in the original? DKPetey99TCE
RE: Concept Art Category
[
edit
]
Branching it out makes it more convenient for viewers. I can understand wanting to keep them all in one place, but if a user were to look for some concept art, a separate category would save them the trouble of having to sift through hundreds of pre-release/unused content images.

Mario JC 03:29, 18 January 2018 (EST)
I wouldn't be opposed to splitting the pre-release and unused content images, and if there are any overlaps as you mentioned (pre-release content found unused in the game), both categories can be included on the file page; if there are too many overlaps, though, then it's probably not worth splitting them. Considering we have Category:Fair use art and not "Fair use art images" (which seems a bit redundant), I don't think renaming Category:Concept art is really necessary.

M

ario

JC

07:22, 19 January 2018 (EST)
NSMB sprites
[
edit
]
I noticed you posted an image quality template on the New Super Mario Bros gallery, mentioning to use a certain editor to rip the spirtes. I've been messing around with it, but can't seem to find a way to do so. On top of that, I'm fairly certain some of the existing sprites, such as File:BlueKoopaTroopaNSMB.png are already at their best quality.--


16:29, 7 February 2018 (EST)
Actually
[
edit
]
Since it was a screencap from youtube, that would be youtube's video compression, not jpeg artifcats, if that makes a difference.--


14:26, 9 February 2018 (EST)
We haven't talked in a while, so how are things going?

Ray Trace(T|C) 19:18, 11 February 2018 (EST)
About the surfing images
[
edit
]
I already uploaded them, and then you edit conflicted me. Which image will we use now? -YFJ (talk · edits) 21:27, 17 February 2018 (EST)
SMG2 image request
[
edit
]
Hello, could you upload a image of the missions "The Secret Wall Jump" and "The Chimp's Score Challenge"? Thank you.

L151

Mario Open redirect
[
edit
]
Hey, Mario Open is a type of golf tournament. I would like to know why you made this redirect lead to Mario's Star (course). -YFJ (talk · edits) 02:44, 22 February 2018 (EST)
RE: Image Widths
[
edit
]
Heh, thanks for the tip! I'll try to remember it in the future.


(T|C) 06:39, 22 February 2018 (EST)
Request
[
edit
]
Hello, do you have a Mario Boards account? I would like to ask you something in particular. If you don't, may I ask here? -- -- KOOPA CON CARNE 13:21, 23 February 2018 (EST)
OK. Do you have Mario vs. Donkey Kong: Tipping Stars on the 3DS? I know you have a method to capture screenshots. Is it possible that you would upload the maps of these levels as they appear on the level select screen? (So, the top screen of the console.) I missed the chance to do this myself when Miiverse was shut down. Levels in the Wii U version have slightly different layouts, but I might cover those in the future. Thank you. -- --

KOOPA

CON

CARNE

14:19, 23 February 2018 (EST)
Re:Thorny Flower
[
edit
]
There were giant ones in the King Kaliente mission of the Good Egg Galaxy and the Sun-Baked Sand Castle mission of Dusty Dune that contained launch stars. And of course, there's still the third flying variation... Doc von Schmeltwick (talk) 01:38, 9 March 2018 (EST)
All I have to work with are YouTube videos, as I only have the game on console, and at home specifically. But I suppose that may be possible. I'm just glad there are videos recent enough to be in an acceptable picture quality, it was LP'd like crazy back in the day. Anyways, I probably can, but schoolwork must come first. Doc von Schmeltwick (talk) 02:37, 9 March 2018 (EST)
I do actually have a picture of Mario next to the small, non-Mini Wanwan from the King Kaliente mission, and I may upload it as well. Doc von Schmeltwick (talk) 02:39, 9 March 2018 (EST)

I'm not talking about Mini Wanwan, I'm talking about the smaller-than-normal Chomp variety found only on the saucer planet in the Good Egg Galaxy, which is still larger than Mini Wanwan. It's about Mario's height. Doc von Schmeltwick (talk) 13:08, 9 March 2018 (EST)

I don't know. They only appear once and act exactly like regular Chomps, and they've been acknowledged on the Chomp page for quite some time. I suppose its worth noting they're about the size of the Chain Chomps found in most sidescrollers and later 3D games.... Doc von Schmeltwick (talk) 21:24, 9 March 2018 (EST)
Everything on that page is a fan creation. Unless you plan to delete it entirely, there's no reason to single out Reddit. Hello, I'm Time Turner. 16:19, 10 March 2018 (EST)
It's a more informal page, used for collecting the miscellaneous odds-and-ends of the Internet without it encroaching on the rest of the wiki. None of the "List of references" pages have any set policies for notability, and for the moment, I'm fine with that.

Hello, I'm

Time Turner.

16:27, 10 March 2018 (EST)

And Reddit is neither of those things. The sentence is directed at fan projects like Super Mario Bros. Z or any old Let's Play, presumably to quell the tide of easy-to-make YouTube videos.

Hello, I'm

Time Turner.

16:30, 10 March 2018 (EST)

When I think of a "reference", a single "small nod" is far from the only think that I think of. That'd entirely limit games like The Legend of Zelda: Link's Awakening from being discussed here, and even if you want to exclude links to the Mario-based subreddits, that has nothing to do with singular posts on other, non Mario-related subreddits. Also, the fallacy is using the slippery slope as a legitimate argument.

Hello, I'm

Time Turner.

16:42, 10 March 2018 (EST)

We have List of rumors and urban legends about Mario.

Hello, I'm

Time Turner.

16:51, 10 March 2018 (EST)
MechaKoopas
[
edit
]
Might I ask why you changed the SMG Mechakoopa image to have pre-release tags? I on't see anything out-of place, myself, just looks like a "theatrical" camera angle that a site like IGN would use for screenshots, similar to the Torpedo Ted picture. Doc von Schmeltwick (talk) 13:29, 27 March 2018 (EDT)
By the way, a pipe actually does appear in that segment if you fall, there's one on one of the feet. Can't remember how high it comes out though.... Doc von Schmeltwick (talk) 04:52, 28 March 2018 (EDT)
RE: TTYD Screenshots
[
edit
]
They're being uploaded in my perspective (regards less), if unless you're planning to assist me.
Not the emulator, just a different method.

L151

Test templates
[
edit
]
Hey, I get you were trying to test something with transclusion, but making a template just for it to be deleted is something you shouldn't do. If you need to test transclusion with something, you can use one of your subpages and transclude that, but creating a test template is just unnecessary.


17:08, 30 March 2018 (EDT)
Yeah, no, you don't create something just for it to be deleted. That just creates extra work and is, again, unnecessary. You don't need to create a new subpage for testing, just add something to one of your (several) subpages momentarily. Once you've accomplished what you wanted, just remove the code or place it elsewhere. 17:20, 30 March 2018 (EDT)
Are you sure your CMYK (conversion) uploads are right? They're all REALLY oversaturated, moreso than could ever print. - Reboot (talk) 05:21, 31 March 2018 (EDT)
The context is clear from the template itself: "X's page on other NIWA wikis". No page, no link. - Reboot (talk) 13:47, 3 April 2018 (EDT) Also, it takes at least two to edit war. Kinda rich for the other guy "warring" to tell the other guy to lay off in the edit summary... - Reboot (talk) 13:49, 3 April 2018 (EDT)
Helicopter "Yoshi"
[
edit
]
I decided to mark it for deletion. For one, because of Yoshi876's rationale to delete the respective BJAODN entry. For two, I have no use for the image outside of the context. "The things I do for love!" -- -- KOOPA CON CARNE 11:19, 4 April 2018 (EDT)
Though it's strange that these things were given a pass even though they're clearly acts of vandalism. Nobody could have mistakenly figured Hitler or Korto Momolu are in Mario Kart Wii.But the first rule of BJAODN specifically prohibits vandalism that is immature/otherwise not funny, and these, well, these gave me a chortle. Nevermind, I just read the third rule.-- --

KOOPA

CON

CARNE

11:32, 4 April 2018 (EDT)
Why do you keep adding |160px to images which are already 160px wide and so displays as such? - Reboot (talk) 10:18, 9 April 2018 (EDT)
Super Mario Galaxy logo

[

edit

]
What was so bad about the transparency on it? I checked it in Paint.net, there are no extraneous patches of opacity, and it is cut to the edges surprisingly clean.... Doc von Schmeltwick (talk) 01:10, 14 April 2018 (EDT)
How about the transparency used in the texture on the actual title screen? Suppose that'd be lower-res though....anyways yeah, Paint.net's wand tool with tolerance set to zero shows nothing. Unless you mean the edges of the words? Doc von Schmeltwick (talk) 01:25, 14 April 2018 (EDT)

Huh, I figured that would have been of the Textures Resource, guess that's why I never found it.... Doc von Schmeltwick (talk) 01:29, 14 April 2018 (EDT)
I've said it before, I'll say it again if need be >.< . The English instruction manual is not the only source for Rocky Wrench. The various Shogakukan books referred to them specifically as being within the Kame-zoku, which means not "turtle," but "Turtle Tribe," which is the same term they use in the JP instruction manual for SMB1 in reference to what the English manual calls "the Koopa." Ergo, they were indisputably Koopas back then, and saying "nuh-uh they're just turtles saying they're Koopas is fancruft" when specific evidence is presented to you is just not OK. Aaaaanyways, how can Monty Mole have been the parent species? You said that Rocky was simply "revealed" first. The problem is, this hinges on the idea that Nintendo had already come up with Monty Moles before development of SMB3, despite there being no evidence to support this and the fact that Rockies were Koopas then indicating that no, they hadn't come up with them then. Furthermore, Rocky Wrench still has the less specific Japanese name. I really don't see why people don't like this idea. It makes the most sense from a design history perspective. And sorry if this comes off as unnecessarily rude, but I despise having to explain the same thing seven times. Doc von Schmeltwick (talk) 01:44, 15 April 2018 (EDT)
The only reason I PM'd you is that you seem to have not seen my explaining this multiple times, and I wanted to make sure you actually saw it. The term "Koopa" was initially used as a direct translation of "Kame-Zoku" in the SMB1 instruction manual, and ergo, they are literally synonymous, as "Koopa" was used as a translation for that. So it's not just generic turtles. It's Koopas specifically. Doc von Schmeltwick (talk) 02:03, 15 April 2018 (EDT)
Why did you say a Hammer Bro is a kind of Troopa? Are you trying to make me burst a blood vessel? That's not nice....but anyways, I don't think Bazuka is a kind of Kobble, and that's fairly comparable to this comparison. Not all Koopas are Troopas, as Troopas are a specific subgroup. Spinies are Koopas, but they certainly aren't Troopas. Please, just....have mercy, that outright causes me physical pain to see people do that. Doc von Schmeltwick (talk) 02:16, 15 April 2018 (EDT)

Sorry, as a hobbyist biologist, I really don't like it when people misclassify things. Especially Koopas, as I like Koopas, see? And I am truthful when I saw that it causes my blood vessels to fluctuate in pressure dangerously when I see that, not out of anger, but mostly out of that cringe-feeling, you know? Doc von Schmeltwick (talk) 02:26, 15 April 2018 (EDT)
I am curious as to what ground you have to say that Rocky Wrench was based off of Monty Mole 3 years before there were Monty Moles. Do you perhaps have some scans of old idea documents for SMB3 featuring unimplemented Monty Moles? I know you've seen and worked with many of the images on this wiki, so I'm legitimately curious about that. Doc von Schmeltwick (talk) 02:30, 15 April 2018 (EDT)

OK, this might get a little sappy, be warned. Mariowiki has been a huge facet of my life for about 10 years now, and even though I didn't join until a bit less than a year ago, it's always been one of my favorite sites. Getting to work on it now that I have good stronger internet access is still so amazing to me, and I wouldn't abandon this place no matter what, no matter how tempted I may sometimes get. I just kinda love this place, and just want it to be the best that it can be. Doc von Schmeltwick (talk) 02:35, 15 April 2018 (EDT)
Reminder
[
edit
]
Please stop making unconstructive edits on the Super Mario Wiki. This isn't a warning, and it's possible that you made a mistake by accident or without realizing it; this is simply a reminder for your information. If the action continues, then a warning will be issued. Thanks for reading and keep contributing.
If this reminder was not issued by an administrator or patroller and you feel it was undeserved, you may appeal it.
re this edit: copying content wholesale from other wikis is frowned upon even if it's "legal" or a case of recycling one own's writing, and even *if* we did allow copied content, simply throwing a link to TCRF is not proper attribution of the writing. --Glowsquid (talk) 22:59, 18 April 2018 (EDT)
Re: Raw Code Signature
[
edit
]
Thanks for linking me to the policy page. I was not aware my signature was in violation of the policy, and probably should have read that first before creating it, but I has just copied it directly from my DKWiki signature. Hopefully I'll get around to comprehensively reading the policy pages at some point... I've read a lot, but I feel like it hasn't stuck quite yet. --The Retro Gamer 19:20, 1 May 2018 (EDT)
Re: Audio Formats
[
edit
]
Apologies, I'm not familiar with uploading audio files outside of the mp3 file format, which Super Mario Wiki should consider having, hence why I accidentally did so. But thanks for suggesting me some reliable websites as well for converting file formats that are Super Mario Wiki compatible for future references.
Though I noticed that you uploaded a new version of the audio file with lower audio quality from the supposed 64DD emulator, but is there any other way you could convert the YouTube video I converted to the appropriate Super Mario Wiki playable format instead? I don't mean to bug you, it's just that I choose that particular YouTube video as it was a higher quality boot sound than most I could find, including your audio upload.--Jjrapper100 (talk) 13:34, 3 May 2018 (EDT)
Well, thanks for telling me as for why MP3 files can't be used. But that blows, since the said YouTube video had a higher quality of the Nintendo 64DD's boot menu sound than your audio upload is all, so I guess we'll leave it at your current audio upload then. --Jjrapper100 (talk) 08:42, 5 May 2018 (EDT)
Merlar Sprite
[
edit
]
Not that Paper Mario savvy, bu File:MerlarSprite.gif and File:PM Madam Merlar.png look like two different images. Does Merlar look like both of these in the game?


17:09, 20 May 2018 (EDT)
Is this allowed?
[
edit
]
From what I can tell, you're the most knowledgeable on this subject, so I was wondering if the way thisMedia:Tutankhamun idol.jpg image was edited is within policy, because I didn't think it was. Doc von Schmeltwick (talk) 15:27, 24 May 2018 (EDT)
It's exactly the same as the previous revision, but with the contrast adjusted, it would seem. Doc von Schmeltwick (talk) 23:36, 24 May 2018 (EDT)
Upscaled Images
[
edit
]
What is wrong with using upscaled images? One could always resize them? I made them large so A) people can see them more easily and B) flexibility on resizing. DarkFireYoshi (talk) 14:45, 11 July 2018 (EDT)
Yoshi's New Island quality
[
edit
]
Since you reuploaded the metallic Lantern Ghost picture, you specified which quality it was. You may know which quality uses Frenetic Gamer in his walkthroughs. What quality is that? --FanOfYoshi (talk) 10:05, 4 September 2018 (EDT)
Dkc 3 glitch wording
[
edit
]
Hello, I found a small glitch a while back that I made a video of on Youtube on my Mirage account. My problem is I'm not exactly 100% sure on how to word it in the List of Donkey Kong Country 3: Dixie Kong's Double Trouble! glitches page. It requires getting the Gyrocopter. https://www.youtube.com/watch?v=78ycf9ITVX0 Could you help me with this if possible? --Mirage6485 (talk · edits) 15:02, April 15, 2019 (EDT)
Ring planet lava image
[
edit
]
Hi, part of that image's purpose was illustrating the fireballs flying around the planet on the enemies/obstacles section of the main SMG page, so it needs a replacement since your version lacks them. Doc von Schmeltwick (talk) 01:00, April 17, 2019 (EDT)
Gameboy emulators
[
edit
]
All of your listed Game Boy emulators require a download. Is there any good online GB emulators that do not require a download for images? Thanks. Doomhiker (talk)

16:20, April 17, 2019 (EDT)
Re: Dolphin Emulator Tips and Tricks
[
edit
]
So we're allowed to take upscaled GameCube and Wii screenshots? I took your advice and did Auto (multiple) and fullscreen, and I took File:New Super Mario Bros. Wii Title Screen.png. How does it look? Scrooge200 (talk)

18:12, April 18, 2019 (EDT)
What's the native resolution for New Super Mario Bros. Wii?

Scrooge200

(

talk

) 18:38, April 18, 2019 (EDT)

I can't seem to get the window at 640 × 456 for widescreen. Will I have to switch to 4:3?

Scrooge200

(

talk

) 18:48, April 18, 2019 (EDT)

Okay, I set it to "stretch" and I retook this screenshot. Is this right?

Scrooge200

(

talk

) 08:43, April 19, 2019 (EDT)
Using your new and improved method, I retook this screenshot once again. Does it look right? Can I reupload other screenshots like this? Scrooge200 (talk)

18:44, May 7, 2019 (EDT)
Ah, I didn't know that widescreen made a difference for internal resolution frame dumps. I have changed the resolution to force 4:3 and redid the screenshot once again. Is it good?

Scrooge200

(

talk

) 18:59, May 7, 2019 (EDT)

Oh, I was using the wrong aspect ratio setting. I have fixed this, but now the screenshot is letterboxed. Is this supposed to happen?

Scrooge200

(

talk

) 19:09, May 7, 2019 (EDT)
I'm trying to take Mario Party 7 screenshots, but it's forced to 640x524. Stretching the window doesn't change this. Scrooge200 (talk)

20:54, May 7, 2019 (EDT)
Thank you for solving my Mario Party 7 problem. As for New Super Mario Bros. Wii, should I keep taking screenshots of the game with the letterboxing? Should I crop out the black bars?

Scrooge200

(

talk

) 21:13, May 7, 2019 (EDT)
Bye there
[
edit
]
Good luck with everything. Doc von Schmeltwick (talk) 14:53, April 23, 2019 (EDT)
Beach Bowl Images
[
edit
]
You can't see the ocean floor in this image, but you can here. I remember being able to see through the water, so is the first an emulator glitch?


11:29, May 10, 2019 (EDT)
Smiley Bomb
[
edit
]
Hi, would you mind applying PNG Monstrous to File:Smiley Bomb.png? The reason I ask is because there was a 'Shroom Spotlight for it about seven-and-a-half months ago. Thanks!


(T|C) 13:27, May 20, 2019 (EDT)
At your earliest convenience
[
edit
]
👉The 'Shroom:Issue 150/The 'Shroom Spotlight👈
(since the "wanted article" section has info that only you've been able to dig up) ;)


(T|C) 21:18, September 21, 2019 (EDT)
Mario facing the Pianta Judge
[
edit
]
Excuse me, Wildgoosespeeder.Alannahsiters (talk) 18:41, October 16, 2019 (EDT)
Image metadata
[
edit
]
Hello, I wrote a draft in my sandbox for a help/policy page to explain the technical details of PNG color metadata and optimization as part of Trig Jegman (talk)'s recent proposal. If you have time, could you check if there are any additional details I should include or inaccuracies I should fix? --Super Mario Fan 67 (T•C•S) 16:43, February 25, 2020 (EST)
Noki Image Quality
[
edit
]
Yesterday I created a Gallery for the Noki Page and added several screenshots of the different NPC variations from Super Mario Sunshine, however I've been a bit worried with my work since all my screenshots come from a capture card. GoombaBroadcast (talk) 10:09, July 13, 2020 (EDT)
They will need a better capture eventually. --Wildgoosespeeder (talk) (Stats - Contribs) 23:16, July 14, 2020 (EDT)

Would replacing the Noki images I added with screenshots from Sunshine in 3D All Stars be acceptable? GoombaBroadcast (talk) 10:10, September 4, 2020 (EDT)
Wario Land: Super Mario Land 3 Players Choice cover
[
edit
]
--Hello, I have a higher quality image of the Players Choice rerelease for Wario Land Super Mario Land 3. If possible, could you replace the low quality image with this one? Thank you.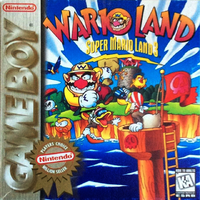 EDIT: Nevermind, I figured it out myself. Thank you.
The preceding unsigned comment was added by Creeps (talk).