The 'Shroom:Issue 130/The 'Shroom Spotlight
From the Super Mario Wiki, the Mario encyclopedia
Jump to navigation
Jump to search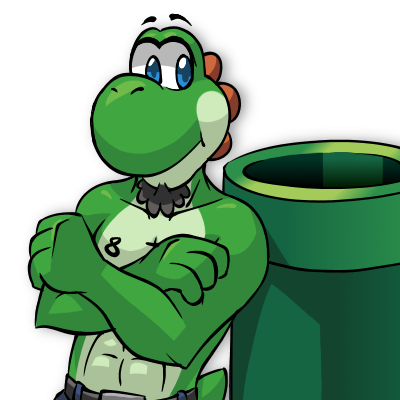 Hello readers of The 'Shroom, and welcome to the first edition of 2018's Spotlight. Spotlight is a community project which aims to fix up the articles on the wiki which have issues. These issues can range from poor writing, to a lack of images, to even just needing a credible source.
As announced last edition, Shokora (talk) has retired from co-director, however, he will not be replaced. I will continue on solo, unless I feel like I need to bring someone on board. Saying that, there will be some small changes to Spotlight. The unfeature nominations will no longer be something covered, we haven't covered the last few, and in all honesty I think our resources are better directed to articles that need to be fixed, rather than those that aren't 100% perfect.
Also, looking at the amount of articles in each separate improvement tag, there will be some changes to the regular line-up. Citation needed and image quality have around 1,500 articles between them, whereas rewrite only has around 170. As much as poor writing is an issue that should be fixed, we can't ignore how bloated some of these other categories are getting. Therefore, rewrite will be featured less regularly, while image quality and citation needed will be here most months. I'm also going to be looking at their sub-categories more often as well, so section-stubs and better source, or dead links will also start popping up.
Even though not everything was completed, I think it's safe to say that you guys would have made Shokora proud. Both of our rewrite focuses still need touching up, although ArchagentEverlasting (talk) made an attempt on Sherbet Land (world) and TheFlameChomp (talk) and Baby Luigi (talk) worked on Eddie the Mean Old Yeti. As for the focuses that were done, Wildgoosespeeder (talk) created Penguin Chow; Luigimaster123 (talk) restructured Chill 'n' Char Island, on a side note, this article now requires more images, and the other world articles for DK: Jungle Climber could use the same restructure; a whole load of users worked on Star (Mario Party series) to get all the images for it featured on the page; and Mario jc (talk) uploaded the necessary image for Gallery:Donkey Kong Country: Tropical Freeze.
| Article | Category | Focuses |
| --- | --- | --- |
| Level 1-2 | Wanted article | Despite being out for over a year now, this game still lacks so many articles relating to it, mainly on the level side. Level 1-1 already exists, so let's start a ball rolling here and get some more created! |
| Rescue Squad V | Stub article | It looks like Rescue Squad V is the one in need of rescuing. The article may set out who they are, and a little bit about what they do, but what do they actually do in game? When do they appear, and what actually happens when they do? |
| Mario Bros. (stage) | Rewrite and expansion required | The original Mario Bros. was pretty one-note. Hit various enemies to unclog some pipes, unfortunately, this article sort of mirrors that with plenty of one-sentence paragraphs. Try beefing these up by seeing if there's any changes in its layout than to the original. |
| Mario & Luigi: Paper Jam | Long trivia section | We may be focusing on large categories, but that doesn't mean that trivia will be overlooked. So like paper, either turn some of the information into aeroplanes, and have them fly to relevant sections of the article, or shred it. |
| File:NSMBW Chain Chomp Artwork.png | Image quality requested | I'm not going to claim to be an expert on images, but to me this looks like someone removed a background and in places, accidentally got the Chain Chomp. If this is the case, then hopefully it'll be a simple fix for you image gurus. |
| Ice Mario (Super Mario Galaxy) | Citation needed | It's still Winter, so it seems the best time to feature this power-up. The claim is that code of this form is in the game data for Super Mario Galaxy 2. Your best bets are reputable video sources, in this case. |
Thanks for tuning in to the newest edition of The 'Shroom Spotlight! Be sure to turn up next month, where we'll be reviewing the progress on the above focuses. If you have any questions or suggestions about this month's set of article focuses, then please get in touch through the dedicated topic if you have a forum account. If not, then please contact myself on my wiki talk page. You are also welcome to make suggestions on what you think we could focus on in our next edition. Thank you, and good luck!