The 'Shroom
:
Issue 142/Pipe Plaza
From the Super Mario Wiki, the Mario encyclopedia
Jump to navigation
Jump to search

Director's Notes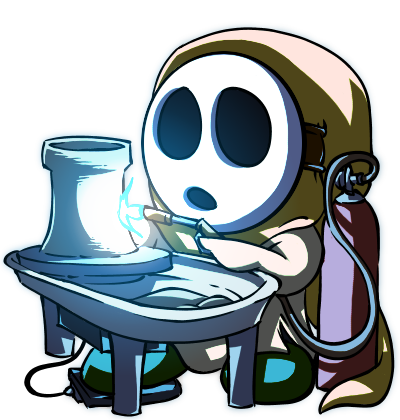 Written by: The Pyro Guy (talk)
Happy 2019, everyone! To start the year off, I'd like to welcome and congratulate Raregold (talk) and MsRetroGeek (talk) as the new Director and Sub-Director, respectively. This coming year of The 'Shroom is going to be a big one and I can't wait to see this one through with them.
In terms of the local news, well done to Alex95 (talk) for his top placement in the Section of the Month; it's good to see Upcoming Games out with a bang like that. Other than that, we've still got all the regulars- interviews, spotlights, discussions, reports, and recaps. If you want to join that list of regulars, why not consider signing up? We've got lots of spaces available for you to fill with facts, news and otherwise.
And in terms of personal news, I bought the Switch Online service, and started playing Smash Ultimate. My aim is to get into Elite Smash with Toon Link, but right now it looks like I'm on track to becoming the world's worst. Anyway, have a good day and enjoy the read!
Section of the Month
Pipe Plaza SECTION OF THE MONTH
Place
Section
Votes
%
Writer
1st
Upcoming Game
7
41.18%
Alex95
2nd
NIWA Spotlight
3
17.65%
Alex95
3rd
Poll Committee Discussion
3
17.65%
Fun With Despair
---
MarioWiki Sections
---
A look over the wiki's stats of the past month.
[read more]
---
The month gone by in promotions and proposals.
[read more]
Monthly Report
Big welcome to the first Monthly Report of 2019! As usual, this section is here to give you an overview of Super Mario Wiki's statistics. Let's take a look at the stats for January 2019, compared to December 2018.
January Statistics
Statistic
As of January 13, 2018 (20:07)*
Content Pages
21,523
All Pages
184,228
Files
103,290
Edits
2,433,873
Edits per Page
13.21
Registered Users
26,474
Active Users
358
Bots
4
'Shroom Writers
45
Autopatrolled
41
Patrollers
2
Administrators
14
Bureaucrats
4
Proprietor
1
December — January Statistics
Statistic
As of December 13, 2018 (22:01)*
As of January 13, 2018 (20:07)*
Percentage Change
Content Pages
21,457
21,523
+0.307%
All Pages
181,761
184,228
+1.357%
Files
101,341
103,290
+1.923%
Edits
2,416,461
2,433,873
+0.720%
Edits per Page
13.29
13.21
-0.601%
Registered Users
26,322
26,474
+0.577%
Active Users
318
358
+12.578%
Bots
4
4
0%
'Shroom Writers
45
45
0%
Autopatrolled
41
41
0%
Patrollers
2
2
0%
Administrators
14
14
0%
Bureaucrats
4
4
0%
Proprietor
1
1
0%
*All times EST.
That's all for now! Come again next month for another section of wonderful wiki stats. Thanks for reading, and enjoy the rest of January!

Community Report
Hey there, 'Shroom readers! Welcome to a special edition of Community Report! I'm going back to the roots of my 'Shroom writing career for one month to bring you an exclusive look at various proposals that took place at the beginning of the year, but also at promotions and demotions of wiki staff, if any. In addition, for the occasion, I added another section and I explain you the details of it a little lower, so please, take a look.
So now, without further ado, I let you read the rest of my Community Report.
PROMOTIONS AND DEMOTIONS
AFFECTED USER
PREVIOUS RANK
CURRENT RANK
PROMOTER/DEMOTER
DATE
None in the past month.
RECENT PROPOSALS
PROPOSER
SUMMARY
LINK
DEADLINE
Mari0fan100 (talk)
Don't block users during the holidays.


A proposal to prevent blocking users during special holidays (Thanksgiving, Christmas Eve, Christmas Day, New Year's Eve, New Year's Day, and Valentine's Day). The proposer explains that holidays are times to be kind with people, and blocking users at those times can ruin their holiday. The proposal was vetoed by the administrators since this isn't something for users to decide.

VETOED BY THE ADMINISTRATORS (read more)
January 20, 2019, 23:59 GMT
(Vetoed on January 13, 2019)
RECENT TALK PAGE PROPOSALS
PROPOSER
SUMMARY
OUTCOME
DEADLINE
Toadette the Achiever (talk)
Delete Worm.


A proposal to delete the "Worm" article. The proposer argues that there's literally nothing that makes this actually worth keeping, and that the Super Mario Wiki don't need articles on real world objects. The proposal has passed, and only the Caterpillar from Super Mario Galaxy was preserved.

12-1 (read more)
December 25, 2018, 23:59 GMT
Doomhiker (talk)
Remove part of Axe.


A proposal to remove section from the "Axe" article. The proposer implies that generic subjects are worthy of their own article if they meet certain criteria on MarioWiki:Generic subjects, and explains that the Mario Hoops 3-on-3, and Super Mario Odyssey sections isn't meeting those criteria. The proposal has passed, and the decision was to only remove the Super Mario Odyssey's axe section.

5-1-11-3 (read more)
December 25, 2018, 23:59 GMT
FanOfYoshi (talk)
Split Green Toady from Solo Toady.


A proposal to split Green Toady from Solo Toady. The proposer explains that Toadies got seperate entries in the Super Mario Advance 3 Guide (One for normal Toadies, and one for the green version), while nothing for Solo Toady, and neither was it referred with Green Toady in the guide. The proposal was canceled by the proposer.

CANCELED BY PROPOSER (read more)
January 24, 2019, 23:59 GMT
(Canceled on January 10, 2019)
GrainedCargo192 (talk)
Merge Chancellor with Toad Minister.


A proposal to merge Chancellor with Toad Minister. The proposer argues that both characters are too similar to each others, also share the same Japanese name, and both playing a similar role in the games they appear. The proposal has failed, and no change was made.

6-9 (read more)
January 10, 2019, 23:59 GMT
Mario jc (talk)
Merge Golden Dash Mushroom with Golden Mushroom and Dash Mushroom with Mushroom.


A proposal to merge Golden Dash Mushroom with Golden Mushroom, and Dash Mushroom with Mushroom. The proposer argues that the gold Mushroom spirit in Super Smash Bros. Ultimate is named "Golden Dash Mushroom" in all region, that you fight it in a Mario Kart-themed stage, and the artwork used is taken from Mario Kart 8. The proposer also explains that is it likely that Nintendo intended the gold Mushroom in the later Mario Party games to be the same as the Mario Kart one with the Mario Kart 7 European names has an indication of this. The proposal has failed, and no change was made.

3-6 (read more)
January 11, 2019, 23:59 GMT
ONGOING PROPOSALS
PROPOSER
SUMMARY
LINK
DEADLINE
Results May Vary (talk)
Split Diddy Kong Pilot into Diddy Kong Pilot (2001) and Diddy Kong Pilot (2003).


A proposal split the Diddy Kong Pilot article into Diddy Kong Pilot (2001) and Diddy Kong Pilot (2003). The proposer explains that the current article covers two versions of Diddy Kong Pilot that are different games, and that the 2003 version was build more similarly to Banjo-Pilot.

10-0 (read more)
January 19, 2019, 23:59 GMT
ONGOING TALK PAGE PROPOSALS
PROPOSER
SUMMARY
LINK
DEADLINE
Toadette the Achiever (talk)
Determine how to split Frog.


A proposal to split Frog and cut down ont its genericness. The proposer argues that the previous proposal that failed was flawed and proposes to split part or all of the Frog article by game (Super Mario RPG: The Legend of the Seven Stars, Diddy Kong Racing, Yoshi's Story, Luigi's Mansion: Dark Moon, Super Mario Odyssey). The proposer explains that these splits would not be too complicated, and each of the four non-generic Frog appearances look noticeably different from each other.

4-5-5 (read more)
January 15, 2019, 23:59 GMT
Glowsquid (talk)
Move the information about the "Chestnut King" on List of implied characters to Goomboss.


A proposal to move the information concerning the Chestnut King to Goomboss. The proposer argues that it was a deliberate change by the translators, due to the original Japanese script and every other official translations of the game call this character "Goomba King", and that the gag of Super Luigi is that Luigi's account of his adventures and the in-universe book are humorously embelished, while making the easy tutorial boss of the previous game into the main villain fits with the joke of Super Luigi.

11-12 (read more)
January 18, 2019, 23:59 GMT
Doc von Schmeltwick (talk)
Re-merge Red Blurp and Blue Blurp.


A proposal to merge Red Blurp with Blue Blurp again. The proposer argues that they are recolors of each other, both in sprites and artwork, that they are a giant Cheep Cheep counterpart, akin to Boss Bass. The proposer also argues that both enemies are known in Japan simply by Cheep Cheep's normal name, Pukupuku, and that this situation is inconvenient in regards to relation with the similar Boss Bass and Cheep Chomp.

5-0 (read more)
January 18, 2019, 23:59 GMT
Waluigi Time (talk)
Decide what image to use for Bowser Jr.'s infobox.


A proposal to decide which artwork should be add in Bowser Jr.'s infobox. The proposer argues that the situation was a bit contentious about the choice and a proposal was the best option to solve the problem.

11-3-1 (read more)
January 19, 2019, 23:59 GMT
Doomhiker (talk)
Add a New Pages template on the main page.


A proposal to add a New Pages template on the Super Mario Wiki's main page. The proposer argues that there is a large amount of empty space, a perfect place for a new template. The proposer explains that, whenever a new page is created, the template will be updated containing a short 1-3 sentence paragraph summarizing the start of the page, preferably took directly from the page. The idea was approved by the proprietor.

0-3-0-1 (read more)
January 24, 2019, 23:59 GMT
And here comes the new section that I said earlier. This section is called "Unimplemented proposals", which is all previously passed proposals, but the propose change was not yet made by the proposer (the proposer is the one who must implement the changes in question). But sometimes, it happens that changes are not made and proposer became inactive, so all those proposals fall here. So, what's better than to help ensure that the proposed changes finally become implanted? The best way to start this fresh new year is to finish projects that started years earlier! If you think that the proposer is still active, you can always ask the user on its talk page if you can help him/her implement changes to his/her proposal. Also, as soon as you have finished implanting a proposal, be sure to remove it from the list here.
UNIMPLEMENTED PROPOSALS
PROPOSAL
USER
DATE
Create boss level articles for Donkey Kong Country and Donkey Kong Land series
Aokage (talk)
January 3, 2015
Create a template for the Paper Mario: The Thousand-Year Door badge drop rates
Lord Bowser (talk)
August 17, 2016
Clean up Category:Artifacts
Niiue (talk)
August 22, 2017
Expand the Behemoth King article
Owencrazyboy9 (talk)
December 23, 2017
Create articles on the Remix 10 secret courses in Super Mario Run
Time Turner (talk)
December 26, 2017
Create articles for the Wario: Master of Disguise episodes
DKPetey99 (talk)
January 23, 2018
Decide how to cover recurring events in the Mario & Sonic series
BBQ Turtle (talk)
July 17, 2018
Allow ports of games with substantial new content to be split from the parent articles
Waluigi Time (talk)
July 23, 2018
Consider Super Mario Land, Super Mario Land 2: 6 Golden Coins, Super Mario Maker, and Super Mario Run as part of the Super Mario series
CompliensCreator (talk)
September 17, 2018
NOTE:All stats and figures included in this section were correct as of January 14th.
Credit to Shokora (talk) for previously developing this coded table system and to Crocodile Dippy (talk) for the alterations made.
And that's all for my Community Report. I hope you enjoyed reading it, that you contributed to our current proposals, and helped to implement the necessary changes. With that said, see you later!
Interview
Hello, 'Shroom readers! New year, new interviews, am I right? So I'm going to kick it off with someone I associate with new in a way. That'd be Shygul, who's been around for years, but has reinvented on more levels than one! Shygul showed up first as Bowser45 in the dark depths of 2012, hanging around for a couple years before leaving for a while. Coming back as Shadowshy and then later as the current name of Shygul, they've become a more significant member of the community ever since this last return. So, that's why I ring in the new year with this interview!
The Interview:
Superchao: Hello, 'Shroom readers! Welcome to a new year, with a new you and a new me! But the Interviews persist, an immutable fact of life until I get tired of doing them!
Shygul: hi
Superchao: And to kick off the new year, what better way than with someone who's done a couple re-inventions over time? That's right - me Shygul!
Shygul: hi (2)
Superchao: Well, there's only one question that can really start an interview the proper way.
Superchao: How did you find the wiki, back when you did?
Shygul: I found the wiki around 2010 or so when I was 9. I was mainly interested in learning the name of characters/enemies from the few Mario games i had played. as well as learning about newer games to play since all i really had back then was my uncles old nes which barely worked half the time lol.
Shygul: Although it took me awhile to figure out this place and wikipedia actually arent the same website.
Superchao: But hey, at least when it did work, you'd get to play exciting games like Super Mario Bros 1, 2, 3, but not 4.
Superchao: Don't worry, eventually we'll replace ZeldaWiki with Wikipedia in NIWA.
Shygul: ngl i was pretty mad when i found out there was just super mario world instead of mario 4
Shygul: also nice one
Shygul: take that niwa
Superchao: On the other hand, this leaves Nintendo open to eventually make SMB4! Which if Sonic the Hedgehog 4 is any indication...
Superchao: Maybe they shouldn't.
Shygul: the world could do without a mario version of the sonic series yeah
Superchao: Mario '26
Shygul: Shadow Mario (featuring intense paintbrush violence and the d word)
Superchao: What Mario games were you playing, anyway? Was my prediction right by virtue of those being the only NES Marios I remember?
Shygul: Pretty much. I spent most if my time on Mario 3 which to this day remains my favorite Mario game outside of maybe Bowser's Inside Story. Beat the game around 10 times at least. Played a bit of the og Mario but the physics always annoyed me too much to play it for extended amounts of time and
Shygul: i just sucked too much when i was a kid to beat SMB2/USA for some reason lol
Superchao: See, that's the opposite of me; Advance was one of my first introductions to Mario, but I've never actually played SMB3 despite feeling that I should.
Superchao: What was it like, learning that other Mario games existed? Eye-opening? Awe-inspiring?
Shygul: I remember thinking it was super freaking cool there were other new game and especially that they were still making new one. I was particulary intrigued by the existence of SM64DS what with it being in 3D and all and I REALLY though Bowser's Inside Story was the coolest thing because you actually play as the bad guy to fight a greater common enemy.
Superchao: Let me guess: you then got the games and were actually pleasantly surprised, judging by what you said earlier
Shygul: Very much so. Granted I didnt initially enjoy SM64 as much as i thought i would but with BIS i had extreme amounts of fun and it got me into RPGs in general which became my favorite game genre over time. Actually now that I think about it its pretty ironic that my favorite Mario game led me to trying other game series and therfor lead into my uh
Shygul: decline in interest in Mario lol
Superchao: It happened to me, kind of! Mario led me to find other Nintendo series to be even more amazing. Looking at you, Metroid!
Superchao: So, the real question: Did you make the mistake of joining the wiki when you were 9, or did the biggest regret in life come later?
Shygul: i made the grave mistake then and proceeded to terrorize the wiki with my dumbass younger self
Shygul: would've been better if i'd waited until i was older probably
Superchao: It's okay. At least you can reminiscence with Rose about it!
Superchao: Besides, take it from me; joining at 13 doesn't help at all.
Shygul: i do enjoy exchanging war stories from back then with Rose
Superchao: What kind of dumbness was it - bad edit kind or just get stuck on talk pages and go about with nonsense kind?
Shygul: Bad edits to start with, general cringiness that i cant describe but still wince at to start with, but eventually it just degraded into all out trolling. Particualy on the wiki irc chat.
Superchao: Ooooh, yeah. That last one's always bad. At least you're not the only former troll who I've talked to as a well-liked community member in the modern day!
Superchao: Let me guess, you were 10 and thought it was funny?
Shygul: Yeah for some reason (that i cant fathom now) I thought making people mad and stupid racist remarks were somehow funny. thank gods i got banned though
Shygul: probably would've been an idiot for much longer had i not been banned
Superchao: Hey, it works! Just look at GalacticPetey.
Superchao: Banning people and fixing their stupidity is the ideal, even if we don't get lucky enough for it a lot of the time.
Shygul: it is a shame that only some people reform after it. though it is pretty neat that some do and we got some great ass users like GP/UM/etc
Superchao: I got my ass threatened by a mod for being an idiot in 2006, and now look at me, the mod himself
Shygul: powercreeping like a pro
Superchao: So, what made you decide to come back later? The first comeback, that is. 2013/2014 or so
Shygul: Ah well,
Shygul: the first comeback in about 2012/2013 was more of a migration to the boards after being kicked from chat. basically i was just looking for an outlet and got too busy trying to increase my power level (post count) in forum game to really troll. also i decided in order to keep from getting kicked off the forums too to not be as much of a dumbass. though i was still pretty super fuckin cringey and got warned a couple times but nothing too major happened and i had more or less made some actual friends by the end of 2013/early 2014 before i went on my first real major hiatus
Superchao: Ah, yes, I have memories of viewing you from the moderator perspective as much as the regular one. man am I glad we don't have as much troublesome activity as we used to
Shygul: no more "what color is your chicken" threads in the handheld gaming subboards
Superchao: *shudders in reflexive memory*
Shygul: But yeah i'm glad you dont have to view me in that light anymore.
Superchao: What caused the first big hiatus, anyway?
Shygul: (i hope)
Shygul: ah that
Shygul: Was mainly caused more by irl issues+parents having a heart attacks about me talking to people on Mario forums. eventually my mental health issues cumilated in my first suicidal attempt around 2014 (when i was 14) which as you can imagine kept me from being able to have a true online presence for awhile.
Superchao: That's... yeah, that seems like you'd need a lot of time to yourself to figure things out. I hope the hiatus helped in that regards!
Shygul: It...kind of did. I came back in late 2015(or early 2016) after i got out of rehab but by then most of friends from beforehand had either left themselves or just stopped talking to me. so naturally i was kind of just like "well fuck it" and left again.
Shygul: (plus i had to go to rehab again rip)
Superchao: Yeah, it feels like around 2013 and 2014 was the last great... exodus, in a way? Like ever since then, most people have just sort of... stuck around
Superchao: Including a few besides you who left and came back
Shygul: Yeah it feels like the boards community in general kind of dissipated to an extent. like plenty of people of left between then and 2016 (lumastar/nyrie/glitchy/Pi/Neptune/rose for like the 13th time/etc). But at the same time you had people like ice/star/mariofan/iciclerain who stuck around.
Shygul: But there werent any like
Shygul: new user coming in who stuck around
Superchao: It's true. We have achieved True Equilibrium. ...I'm pretty okay with that, honestly! It's nice and cozy like this.
Superchao: I wouldn't MIND more new users but as long as we don't suddenly have half the boards leave, I'm down for this.
Shygul: tfw perch is literally Thanos
Shygul: readers beware
Superchao: I mean, I did complete the 'Shroomfinity Gauntlet...
Shygul: terrifying
Superchao: What brought you back the last time, the one that's actually stuck?
Shygul: Well at that point in my life my mental health had chilled out. But i was kind of strapped for funs and just wanted something to do in my free time so i was like "yo i had tons of fun playing mafia back in the day i should hit the boards up again. so i came back for the explicit purpose of joining one but that uh
Shygul: didnt work because apparently mafia died right after i left lol
Shygul: But i did decide to go ahead and chat a bit anyways which led to me reconnecting with peeps from back in the day on discord
Superchao: Yeah, 'Shroom Mafia 3 was so ridiculous it burned everyone out once and for all
Superchao: It didn't help that it literally lasted six months
Superchao: But hey, that's what Killing Game is for, right?
Shygul: at least kg replaced i-yeah lol
Superchao: What made you decide to try giving Discord a shot, anyway?
Shygul: the fact that the forums thenselves were comparatively dead from what they used to be and i heard that everyone had basically migrated over to it which is
Shygul: true as far as i can tell
Shygul: im glad though because i dont think i would have connected with the peeps i have if it were still just the boards
Superchao: It's sorta kinda true imo, it's a weird mix between boards/discord/irc in a synergy. ...But not the Wiki.
Superchao: The wiki's still just it's own thing off to the side
Superchao: Also hey, that worked out then!
Shygul: The wiki itself feels like a completely different community honestly
Shygul: hell i know like one person who actually edits it
Superchao: I think that's because it genuinely is to a large extent. Boards, discord, and IRC you can see pretty much the same people as regular users; when you compare that to the wiki you notice a surprisingly small amount of overlap.
Shygul: viva le discord
Superchao: So... planning on sticking around this time, right?
Shygul: its been a year since i came back so i think i will this time. especially since my bonds to the user here now are A-rank unlike before and my mental health is better than ever. I just hope everyone else will stick around too lol.
Superchao: I've got a good feeling about it! Maybe I'm just a natural optimist but it feels like the user community that's left is pretty tight with each other
Shygul: Yeah i think so too, it did seem like there was gonna be a split but it seems to have resolved and we're all tighter than ever before.
Superchao: So! Speaking of your past history here:
Superchao: You've had three names - Bowser45, Shadowshy, and Shygul. Where did each of them come from?
Shygul: oh gods
Shygul: Bowser45 was actually my username that my cousin came up for to use on this old flash game called. Stick Arena that we played around the time I joined here. I figured i might as well just use it here as well for consistency and so I dont have to remember multiple usernames lol.
Superchao: >Not remembering 20 different usernames
Superchao: Pathetic
Shygul: pfft
Shygul: Shadowshy I came up with during my late 2013-2014 years here. Baaaaasically I was in my brony phase back then so i made a shitty oc called Shadowshy which was basically just edgey Fluttershy (who is still the best pony btw) and so i uh changed my username to follow suit.
Shygul: part of my cringey formerself and all that
Superchao: Ah yes, the brony phase. What a time that was.
Shygul: kill me
Shygul: Naturally when i came back for the third time i didnt really want to be reminded of my old self entirely but not wanting to lose my entire idenity I started going by Shygul. Which was derived from old username plus the word "Nazgul" to show my love of edgey fantasy stuff
Superchao: I can't blame you! I did the same thing both times I made some kind of a return. Except the second time I returned I just pulled up my first name.
Superchao: It's honestly weird to remember there was a period from 2007 through 2009 where TheGreatBlockyBoo was my primary username
Shygul: honestly i used think perch/blocky/superchao were different people
Shygul: still having mini-strokes from the day i learned "perch" just came from "superchao" H
Superchao: It's okay, literally everyone loses it when they first realize it after all this time
Superchao: You're far from the only one
Shygul: good to know
Superchao: If it helps, Shygul has pretty much displaced the other names for me at this point
Shygul: wew
Shygul: altho i dont think anyone still used my old one anymore outside of like
Shygul: Fre-he-who-must-not-be-named
Superchao: A mysterious, unknown figure who disappeared into the ether... How strange.
Shygul: and uh doof i guess
Superchao: doof's cool tho
Shygul: doof interview when
Superchao: idk, sometime this year maybe? She's a possibility
Shygul: neat-o
Superchao: Out of curiosity, has anything in particular brought about your gradual attitude improvement and community involvement over time, or is it just a natural side effect of maturity?
Shygul: Years of support from this community as well as general maturity. I think one of this biggest factors is that this place has always still been here even when im not and i always know it'll be here for years to come so it's kind of like that old faithful killmove from a fighting game that never gets old.
Shygul: It's always there for you and you'll always come back to it.
Shygul: There is no escape.
Superchao: Pretty much! At this point I'm pretty sure I am inextricably tied to the life of the boards. I must always be there to erupt from the ground and talk about how old my account is
Superchao: and you'll end up juuust liiike meee
Shygul: "I'VE BEEN A MEMBER HERE FOR OVER 50 YEARS"
Superchao: makes me glad Porple never sold out, I like not having a corporate boss
Shygul: who needs corporations when you have P O W E R M O O N S
Superchao: Porple saves up his Power Moon Revenue, buys Wikipedia, requires individual articles on all Power Moons on Wikipedia
Shygul: the absolute madman
Superchao: I think one of the most interesting things about this community now compared to 2007 is how "dumb kid" is now the weird exception rather than the expected norm.
Superchao: what a difference 12 years makes
Shygul: makes you wonder what the meta/norm for users in 12 more will be
Shygul: granted i cant really fathom that
Superchao: I'll be there, shaking my cane and talking about being here for 25 years
Superchao: i'm actually coming up on being here for over half my total lifespan. That'll be scary
Shygul: daily reminder there are active users who are younger than the wiki now
Shygul: feel old yet?
Superchao: Yes, actually, i do. You monster.
Shygul: Got 'em.
Shygul: :yuridab:
Shygul: fuck that doesnt work here
Superchao: Exactly as planned. The entire reason we do this on IRC is to deprive you of emotes at the critical moment!
Superchao: Yuri dabbing leads me into a good question, though.
Superchao: There are two characters I really associate you with liking a lot - Lucina and Yuri. What draws you to each of them?
Shygul: Lucina is a character who has to deal with extreme depair and give hope to a dying world but isnt afraid to step up to the plate and to quote the waifu herself "challenge my fate" which is something that i deeply admire and resonates with me strongly. Plus she's the main character of my all time favorite video game Fire: Emblem Awakening which is always a huge +.
Superchao: did somebody say despair and hop- stomps the bear into the corner
Shygul: upupupu
Shygul: Yuri I like a lot because she basically just me. Shy (sometimes), likes deep lore and books, a fan of horror stuff, AND OF COURSE we also both share the same-*redacted to conform with local and international censorship laws*
Superchao: Hey, character resonance is always a good reason. No wonder I always see one of the two when you're around.
Shygul: Very so.
Superchao: The real question is... if you had to pick just ONE to declare a waifu, would that even be possible!?
Shygul: Honestly while I do technically prefer Yuri for the moment i'd probably go with Lucina since im uh getting real close to my 20's and Lucina's the only actual adult of the two.
Shygul: Unless of course we ever get DDLC2 featuring adult Yuri.
Superchao: Dokier Dokier Literature Club
Shygul: make it happen nintendo
Superchao: Monika confirmed for third-party assist trophy alongside Shovel Knight
Superchao: she writes her way into your heart, literally
Shygul: terrifying
Superchao: So, I was going to ask what your favorite video game was, but... you already answered what.
Superchao: So instead, why Awakening?
Shygul: Great atmosphere, plot, gameplay, characters, story, music etc. Basically I cant really fault it any way like I can with the rest of favorite games so it wins out by default.
Superchao: You can fault BiS?
Shygul: the minigames made the gameplay a real pain sometimes and it also doesnt have the classical fantasy feels for a truely engaging atmosphere
Superchao: That's a fair point. If you're naming yourself half after a LoTR character, you're gonna want dat fantasy
Shygul: Yeah i absolutely fantasy. Eragon, Lord of the Rings, Zelda, Elder Scrolls, Harry Potter, Okami, and of course Fire Emblem have had some the best experiences i've seen. Interestinly though i hate final fantasy for the most part lol
Superchao: What'd FF do to you?
Shygul: invent action-turn-based combat
Superchao: Fair.
Shygul: unlike atb
Superchao: why Fantasy, anyway? What appeals to you so much about it?
Shygul: I don't like the real world too much. Plus everything in fantasy is just so much cooler and feels so epic and more open to various opportunties. Only genre where you'll ever really find peacefull villagers and vampires and dragons all interacting with eachother. Plus alot of fantasy has well built lore and I really enjoy learing about cultures/histories etc even when they're not from the real world.
Superchao: That's some pretty solid reasons. I'd say "I should find some fantasy to recommend" but I'm pretty sure you've already found it, knowing you
Shygul: probably lol. but im open if you ever wanna hmu about it
Superchao: Sounds like a plan!
Superchao: So besides video games, any other offline hobbies you wanna talk about?
Shygul: I like reading, fantasy mostly ofc but i enjoy history textbooks as well. going to historical sights/museums is even neater though i can really do this too often due to travel being expensive and what not. Also i like anime (mainly fantasy ones yet again although i do enjoy the occasional slife of life such as watamote/love live/sakura trick
Shygul: and its even better when you can get slice of life fantasy like konosuba/dragon maid
Superchao: Mario Boards more like Anime Boards
Shygul: what even is mario
Superchao: I dunno, some minor video game series?
Shygul: oh i thought it was just some manga that never got published
Superchao: Nah, that's Luigi.
Shygul: weird af
Superchao: Anyhow, I suppose this means it's about time I asked.
Superchao: Is this the last question?
Shygul: i uh
Shygul: think so yes
Superchao: Huh.
Superchao: Well, that's pretty straightforward.
Superchao: Thanks for the interview!
Shygul: sorry if it was too forward lol but i
Shygul: REALLY do appreciate you taking the time to do this with me and i really enjoyed it.

Conclusion:
I've long decided that the most important thing with interview, more than rank or longetivity, is just... being able to talk with someone. Get a good conversation with them, learn about all sorts of things from them. And that's exactly how I feel about this interview! I hope you know more about Shygul now, and really appreciate their return. I know I do - I certainly would have missed out if they hadn't come back! See you in February for another interview!
NIWA Spotlight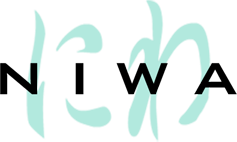 Hello everyone and welcome back to NIWA Spotlight, a NIWA-focused spotlight that covers one article from all of our partnered wikis that need help. These can range from articles that need more information or created to images that need replacing or uploaded. Notice something on a different wiki you can't fix and want to get the word out? Let me know on my talk page or in this forum topic and it will be added to a future issue. For our Mario-related topics, check out the current The 'Shroom Spotlight!
From last month: While Captain Falcon wasn't fixed, Monsieur Crow has done a fantastic job filling out red links on the F-Zero Wiki, many of them highlighted in past NIWA Spotlights! With the Spirits in Super Smash Bros. Ultimate, many characters received new PNG artwork, including Garet! YoshiFlutterJump also provided additional images for the Star Rod page! Hyrule: Temple was a bit confusing to find a source on, but Tony and I were able to work out what needed to happen and the page should be merged with Temple at this point or soon. I also created the Super Smash Bros. Ultimate page for Metroid Wiki. Pretty good month!!!
Category
Wiki
Subject
Direct Link
Wanted Article
Pikipedia
In the Pikmin Adventure attraction in Nintendo Land, there are these pig-like turrets called Stone Pumphogs. Pikipedia has an image for it (pikipedia:File:Stone Pumphog.png), but does not have a page associated with it.

Stone Pumphog

WiKirby
Kirby Star Allies introduces two new minibosses to the series: Vividria and Giant Bouncy. Giant Bouncy needs a page.

Giant Bouncy

Stub Article/Section
ARMS Institute
Biff: Glad to be here, ladies and gents! I absolutely love watching replays of ARMS matches, as they may show things when in slow-motion I didn't catch at first! Unfortunately, older replays get deleted as time goes on, so I wonder if there's a way for me to save them to my SD Card in my Nintendo Switch.

Replay

Bulbapedia
Sightseers are a trainer class introduced in Pokémon Battle Revolution, later appearing in a core game with Pokémon Sun and Moon, three generations later. Their page on Bulbapedia goes into more detail for Sun and Moon and almost nothing for their debut appearance.

Sightseer (Trainer class)

Fire Emblem Wiki
Alva is a knight of Leonster in Fire Emblem: Thracia 776, and all we know about him are his stats and personality. What is his role? What endings does he have? He could also use more sprites for his Sprite Gallery.

Alva (Thracia 776)

Hard Drop Tetris Wiki
Super Twintris, the sequel to Twintris!
Super Twintris
Wars Wiki
Yet another article with just the infobox, but no actual information. The Ring is one of the levels in Advance Wars: Dual Strike.

The Ring

Rewrite
Nintendo Wiki
Nintendo Video was one of the Nintendo 3DS's first applications. It provided a group of four videos every week until its discontinuation 2014 and 2015. Nintendo Wiki is missing information on some of the videos.

Nintendo Video

Smash Wiki
Melee doesn't have as impressive a music line-up as later games, but it was the first to provide remixes of many of Nintendo's songs. Though many of the entries on Smash Wiki are a little superfluous and some are even miscredited.

Music (SSBM)

Additional Images
F-Zero Wiki
Zero Racers is a cancelled F-Zero game for the Virtual Boy, so there may not be a lot of information on it. However, there may be images, and we could use one of Captain Falcon's new Falcon machine.

Falcon

Icaruspedia
Palutena: The Cave of Spirits is a fantastic place for Skyworld battles, taking place in a large cave with many paths, filled with crystal walls.
Pit: Whoa… That sounds beautiful, Lady Palutena!
Palutena: Indeed! Too bad we don't have an image the captures its beauty.
Pit: Oh, don't worry. This time, it sounds like fun!
Palutena: I knew I could count on you, Pit!

Cave of Spirits

Inkipedia
Callie: Ninja Squid is such a cool ability! You can stealthfully move around in the ink on the ground! I wish Inkipedia had an image of the move in use…
Marie: It also lowers your swim speed, so… Wait, if you can't see the move in use, how is someone supposed to get an image of it?

Ninja Squid

Nookipedia
Marty is a little cub character that was introduced in the amiibo update for New Leaf. The only image on Nookipedia is of his amiibo card, so he could use an in-game screenshot of his debut appearance.

Marty

Starfy Wiki
Masao Kusakabe was the original character designer for the first Starfy game, though doesn't appear to have done anything with the series since. Starfy Wiki could use an image of one of the original team members!

Masao Kusakabe

Strategy Wiki
Rather than just giving us a lot of words to look through, the Castlevania III item list could use icons of the items. Should make the page a bit more appealing.

Castlevania III: Dracula's Curse/Items

WikiBound
Dungeon Man! A combination between a dungeon and a man! WikiBound has his sprite, but an in-game screenshot, and perhaps an artwork if there is one, would also be nice to have for the infobox.

Dungeon Man

Image Quality
Dragon Quest Wiki
That vile Dhoulmagus! Not only has he transformed the good citizens of Trodain Castle into plants, he must've deliberately made it so this flashback scene of him is of low-quality! If only someone could capture an image of this dastardly scene once more.

File:Dragon Quest VIII 3DS New Dhoulmagus Scene.jpg

Golden Sun Universe
Got a list of images that need fixing here. Every image on this list is a GIF, though they don't really need to be. A non-moving image should be a PNG whenever able, so every image needs replaced with better quality.

List of Circlets

Zelda Wiki
One of the things Ocarina of Time's Water Temple is known for (other than the water) is the fight against Dark Link, who is arguably a better boss than the actual dungeon boss. However, his infobox image looks as if it is underwater.

File:OoT3D Dark Link Model.png

Citation Needed
Lylat Wiki
Slippy: At the moment, Star Fox Command is the most recent game in the series chronologically. This game features many endings, but apparently an interview somewhere said that a sequel would solidify what ending is actually canon.
Falco: Slippy, what did I tell you about breaking the fourth wall?
Slippy: Sorry…
Star Fox Command
Metroid Wiki
Adam: We're missing information regarding the Legendary Power Suit you've acquired at the end of your Zero Mission. Is that really what the suit is called, and is there confirmation it was what you were wearing before your Fusion mission? We could also use an image that shows what the suit looks like. Any objections?

Legendary Power Suit
Poll Committee Discussion
Written by: MsRetroGeek (talk)
Hi Guys! Geeky here with the dignified honor and pleasure to welcome you to the first Poll Committee Discussion of 2019. For this discussion, we've bought you guys a bunch of throwbacks as well as a new feature that may come in handy for this incoming year. Now allow me to kick off the year with the hot off the press results we have gathered for you.
Sit back and relax and allow me to take you through a trip of nostalgia express.
Archives
How do you feel about Toadette being a playable character in New Super Mario Bros. U Deluxe? (MsRetroGeek (talk) and Hooded Pitohui (talk), November 11th, 2018)
How do you feel about Toadette being a playable character in New Super Mario Bros. U Deluxe?
I'm very excited that Toadette is playable in a main series title! 36.31% (569 votes)
I don't mind Toadette being playable, but there are more unique characters I would have preferred instead. 44.42% (696 votes)
I don't like it, since her inclusion resulted in the removal of Blue Toad. 13.15% (206 votes)
I don't like it and think Toadette should only be playable in spin-off titles. 1.79% (28 votes)
I don't like it and I think Toadette should only be an NPC. 1.15% (18 votes)
I don't like Toadette and I'd rather she be phased out of the franchise. 3.19% (50 votes)
Total Votes: 1,567
In the two weeks since its release, what has been your favorite part of Super Smash Bros. Ultimate? (Hooded Pitohui (talk) and MsRetroGeek (talk), November 11th, 2018)
In the two weeks since its release, what has been your favorite part of Super Smash Bros. Ultimate?
Using and collecting Spirits. 7.62% (120 votes)
Going through the World of Light. 16.9% (266 votes)
Playing as new characters. 17.73% (279 votes)
Playing as returning characters. 10.04% (158 votes)
Fighting in Classic Mode. 6.99% (110 votes)
Fighting in Online Play. 3.37% (53 votes)
There's another element I've enjoyed about playing. 5.53% (87 votes)
I haven't enjoyed anything about playing. 1.46% (23 votes)
I do not own Super Smash Bros. Ultimate. 30.37% (478 votes)
Total Votes: 1,574
Are you subscribed to the Nintendo Switch Online service? (LudwigVon (talk), December 30th, 2018)
Are you subscribed to the Nintendo Switch Online service?
Yes, I am currently subscribed to the online service. 41.31% (689 votes)
No, but I am planning to subscribe to it soon. 10.25% (171 votes)
No, but I may change my mind if there are improvements made to the service. 16.67% (278 votes)
No, and I do not intend to get it at all. 13.55% (226 votes)
I do not have a Nintendo Switch. 18.23% (304 votes)
Total Votes: 1,668
Which of these features would you like to see return in future Mario Kart titles? (Chibiki Daisy (talk) and Hooded Pitohui (talk), January 6th, 2019)
Which of these features would you like to see return in future Mario Kart titles?
Being required to place in 4th or above in Grand Prix (Super Mario Kart, 64, and Super Circuit) 3.62% (65 votes)
Two characters on one kart (Mario Kart: Double Dash!!) 34.09% (613 votes)
Customizable emblems (Mario Kart DS) 11.12% (200 votes)
Being able to carry two items at once (Mario Kart Double Dash!! and Mario Kart 8 Deluxe) 12.63% (227 votes)
Third-Party Characters (Mario Kart GP titles) 11.18% (201 votes)
Special Items (Mario Kart: Double Dash!!) 18.13% (326 votes)
Wheelies (Mario Kart Wii) 9.23% (166 votes)
Total Votes: 1,798
Analysis
How do you feel about Toadette being a playable character in New Super Mario Bros. U Deluxe?
Wow it looks like we have a varied mixed of responses. Most you guys had said that you didn't mind that she would be a playable character. While the second most popular vote was that it was about time she was placed into a major playable role. She seems to have garnered a rather decent sized fandom going from her first debut in Mario Kart: Double Dash. She has seemed to gather quite several fans with her cute charm. While the third of the majority had not been swayed by her cuteness several fans had said they had preferred the blue toad in exchange for Toadette. Seeing as this game has been out for quite a few years it would make sense that others would take a shine to the two Toad characters featured within the game. Making Toadette a character that would be possibly unnecessary or wanted within the game. Depending on your outlook on the cute cheery pink toad.
In the two weeks since its release, what has been your favorite part of Super Smash Bros. Ultimate?
Super Smash Bros. Ultimate has been a game that has been out for a few months now. This game has so many different features that make this potentially one of the best Smash Bros. within the series. There are many features within the game such as the various amounts of characters, stages, and music that are featured in this game. One fatal problem that be a way to bring up a promotional deal is that this game is only featured for the Nintendo Switch. A large majority of you have said that you do not own the game. Which can be a definite problem for those want to try and play it. The second largest majority have said you have enjoyed playing as the new characters featured within the game. There was a definite large amount of hype when Ridley and King K Rool had came into the scene. Seeing as these two have been long awaited fighters. However, going through the hyped World of Light had been something others had waited forever since the trailer had come out making everyone want to play as our Pink Puff Ball hero and save everyone just like the badass, he is from being lost forever. I won't go into any more details for those who have not played through this story mode yet.
Are you subscribed to the Nintendo Switch Online service?
With how big the Nintendo Switch has gotten Online service is most likely going to be a must with games such as Fortnight, Mario Kart 8, and as of recently Super Smash Bros. and new upcoming games. To which a mass majority had said that you had owned Online service to enable you to be able to play along with friends. While the second and third most majorities of you have said that you did not own a Switch or would potentially change your mind. Hopefully, with some improvement, the Nintendo Switch online service may become a common service used by everyone who has a Nintendo Switch.
Which of these features would you like to see return in future Mario Kart titles?
As we start off a new year, it's always good to remember one of the most memorable game franchises that had helped start a fan population that game franchise being Mario Kart. The lovable Mario Kart has had many different games with a various amount of detail. It seems like most of you all have had missed the features of the game cube game, Mario Kart Double Dash!! The choice that was the most chosen was that the two playable characters could be on one kart. Allowing one character to drive while another character could concentrate on item throwing. This would allow for one person to focus on one task a time as they drove. There was also the feature with special items that allowed each pair a special item. The special items being given to each pair that they would be allowed to use. Such as the golden mushroom that allowed both the Toad/ Toadette team to speedway their way through a course. However, Petey Piranha/ King Boo would be the team to use everything at their disposal. The last feature that you had all missed was the featured that had allowed players to character two items at the same time. I would assume that the developers knew how useful this skill was and had adopted in the Mario Kart 8 Deluxe. Let's hope the same thing happens with these two features later in later Mario Kart games.
'Shroom Recap
Written by: Hooded Pitohui (talk) and Raregold (talk)
Welcome back to The 'Shroom Recap. This month, we offer answers to your burning questions about the current Pipe Plaza Director's history with The 'Shroom in the user feature and mix a pinch of humor with a dash of history as we look back at Cooking Guide through the years in the section feature.
User Feature
The Pyro Guy
Team
Section
Articles
Main
Upcoming Games
99
Main
Walkazo Tributes Gallery
111
Main
Walkazo Memories
111
Main
Paper Sham, Sour Jam
117
Main
Awards Analysis
126 & 138
Main
Community Survey Analysis
130
Main
Poll Chairperson Address
136
Staff Position
Graphic Design Manager
137-141
Pipe Plaza
Director
131-134 & 136-141
Pipe Plaza
Upcoming Games
100
Pipe Plaza
Poll Committee Discussion
116 & 130
Fake News
Cooking Guide
109-121 & 123-126 & 135
Fun Stuff
Picross
102-126
Palette Swap
Art Tribute to Walkazo
109
Palette Swap
What's on the Box?
109-117
Palette Swap
Ongoing Fan Projects
126 & 128-133 & 135-136 & 139-140
Poll Committee Chairperson, Graphic Design Manager, 3D modeler, prolific Awards presenter, Pipe Plaza Director, an all-around esteemed artist and community member… All of these descriptions and more apply to The Pyro Guy (talk). He may be a relatively recent addition to the community, but he has certainly made a big impact, taking on a number of important roles and being a regular (and often humorous) sight at community events. With the great deal he has accomplished in just a few years, it seems fitting that we take a look at The Pyro Guy's history with The 'Shroom. While we might not be able to cover things like thrown onions, cinematic entries to Art Contests, the tragic tale of Cap'n Cuttlefish, Hint Hunts, and stone heists at The 'Shroom HQ, we can at least take a look back on the trials and travails of a humble chef and picross puzzles.
The Pyro Guy, then going by simply "Pyro Guy" and not to be confused with the old user Pyro (talk), made his debut with The 'Shroom in Upcoming Games in issue XCIX. At that time, the section was considered part of the Main Team, not yet having been placed into any of the existing Teams. The Pyro Guy spoke a bit on Yoshi's Wooly World and what was known at the time as Mario Maker, making note of the latter's underwater Goombas. He returned to the section, now a part of Pipe Plaza, in issue 100 to discuss Mario Tennis: Ultra Smash and Mario & Luigi: Paper Jam two games which, in retrospect, are generally regarded as underwhelming and mediocre. At the time, The Pyro Guy presented the basic facts of each without offering opinion or judgement, though it wouldn't be too long before The Pyro Guy had more to say about Paper Jam. Unfortunately, The Pyro Guy's initial run with The 'Shroom and his time as writer for upcoming games would come to an after issue 100, as he was fired from The 'Shroom after receiving a ban on the Wiki. You can read more about his ban, as well as his name changes and other information, in Superchao's interview with him in issue 133. Today, it's odd to think about The Pyro Guy getting banned, but it just serves as a reminder that plenty of users had rough starts and yet managed to bounce back as more mature individuals.
Thankfully for the community, The Pyro Guy returned to The 'Shroom in issue 102 to begin his first regular section, one which he would continue for quite a while. As part of the Fun Stuff Team, The Pyro Guy offered fun and creative Picross puzzles every month for two years. In the first edition of the section, the answers were found by clicking on a link which took readers to the image, but from issue 103 on, the answers took the form of images hidden in tags directly on the page. Most editions consisted of two puzzles, one easy and one hard, and the answers accompanied by brief but often humorous commentary. Still, there were some variations and changes over the course of the section's run. 107 had three puzzles, with the usual easy and hard puzzles themed around Zelda and Pokémon and the "extra" puzzle themed around Wario. Issue 117 similarly had three puzzles, this time designated as easy, medium, and hard. Issue 116 and issue 118 switched things up by using one large puzzle rather than the usual two. issue 114 added a splash of color to the section, allowing readers to complete color puzzles, and issue 115 and on only provided answers in color. Most editions had a theme that linked the puzzles together; The Pyro Guy would go on to cover Guy Fawkes Night, Christmas, Super Smash Bros., Paper Mario, Mario Paint, Donkey Kong, Mario, Power-Ups, Yoshi's Island, Koopa Troopas, Halloween, Christmas again, the Nintendo Switch, Super Mario Odyssey, collectibles from 3D Mario titles, Super Mario Sunshine, the Game Boy Advance, Wario, Mario announcements at E3, and summer. In the end, though, he would bring his time as Picross' writer to an end on his two-year anniversary with the section in issue 126. In his farewell, he stated that he was interested in picking up another Fun Stuff section. He hasn't done so yet, but, if his track record is anything to go by, he'll offer an enjoyable time when he does come back to the Team. Before moving on to his other work, though, it's worth noting that it was in Picross in issue 104 where he was credited as The Pyro Guy for the first time in The 'Shroom.
While working on Picross, The Pyro Guy would go on to begin his other two long-running sections in issue 109. Before discussing those in-depth, though, it's worthwhile to recognize some of his one-off contributions during the period. In issue 109, The Pyro Guy shared his artistic tribute to Walkazo in Palette Swap, redrawing a picture of her he had originally made as he learned how to draw and creating a 3D model of her OC, Bowselta. In the same issue, he also contributed an image to the Pokémon art contest in Palette Swap. His drawing of Walkazo would also be featured in the Walkazo Tribute Gallery in issue 111, an issue in which he also shared his memories of Walkazo. In issue 117, he once again discusses Mario and Luigi: Paper Jam, contributing an in-depth critical analysis of the game as a special section. It's a great read and one which earned him Staff Section of the Month.
Returning to Palette Swap, we can discuss The Pyro Guy's debut as a writer of What's On the Box? in issue 109. The Pyro Guy overhauled the section, moving away from describing the art on the boxes on Mario games to offering a description and brief critique of fanmade boxart. In issue 109, he covered the hypothetical Super Smash Bros. Universe, and he went on to cover a fake Paper Mario title, an alternative cover for The Legend of Zelda: The Wind Waker HD, a compilation of classic Super Mario platformers, a Donkey Kong game given the Banjo-Kazooie treatment by Microsoft, an alternative Super Mario Sunshine, Paper Mario 3, a "New Nintendo 3DS LL" bundle with Pokémon Super Mystery Dungeon, and an alternative Kirby's Epic Yarn. Busier and moving on to other projects, The Pyro Guy announced the end of his time with the section in his last edition in issue 117.
The Pyro Guy returned to Palette Swap to take over Ongoing Fan Projects in issue 126. He's taken a simple and effective approach to the section, formatting it as a table with the name of a user, the a link to their work, and a brief description of what they are up to. After overhauling the table in issue 131 to more closely match the background and color scheme of Palette Swap, The Pyro Guy has continued writing the section to the release of this issue with only the occasional gap.
The Pyro Guy's most memorable section, though, is arguably Cooking Guide. With entertaining stories, a great use of text and accompanying art, some sections formatted as a single large image, reflections on the whacky ingredients and dishes of the Paper Mario series and greater Mario universe, and an all around quality sense of comedy, The Pyro Guy made a great impression on Fake News' readers with his culinary misadventures. In his run as The 'Shroom's most explosive and accident-prone chef, readers watched The Pyro Guy make the world's most expensive Honey Syrup, create a Luxurious Dish, discover the conspiracy of the "natural" Mushroom, trap himself in an oven in the process of creating a Pyro Cake, "win" a cooking duel with Saffron, infiltrate (kinda…) the kitchen of the Royal Mushroom Castle, try to cook up a ghost and once again blow something up, freeze a customer with his Zess TPG Frappe, watch the festivities of the holidays at The 'Shroom HQ and offer to make a cake out of Superchao, make some papercraft lasagna, host an expose on Prism Island's Steak, cook with Star Bits, burn himself while making Hyrule's Spicy Monster Curry, end up in the hospital while trying to find and eat some Nasty Garlic, get into trouble with Double Cherries as he tried to make some ice cream treats, work to clean up the duplicating ice cream, and make meatloaf in what was at the time his final edition of the section in issue 126. I have to give special note to issue 125, in which he concludes the story of his mayhap with Double Cherries. On top of the usual quality art and comedy always present in the section, this edition includes numerous references to previous installments of The Pyro Guy's Cooking Guide. For nerds of The 'Shroom's history like myself, that was wonderful. Moving on, though, TPG brought back the section for a one-time special in issue 135. As the issue celebrated Luigi, The Pyro Guy resolved to make Luigi de l'Ouija, and, through his usual misadventures, ended up becoming a ghost himself.
That's it for his regular sections, but there's another area of the community in which The Pyro Guy has been highly active recently. The Pyro Guy was a member on the Eighth Poll Committee and is currently the Chairperson of the Ninth Poll Committee. In those positions, he has written Poll Committee Discussion in Pipe Plaza in issue 116 and issue 130. He contributed to the Awards Analysis in issue 126 and contributed to and organized the Awards Analysis in issue 138. He worked with Lord Bowser to put together the Community Survey Analysis in issue 130, and wrote his Poll Chairperson Address in issue 136.
The Pyro Guy is not only a writer, though. He has been a valuable member of the Core Staff, first and foremost as Pipe Plaza Director. Taking over after Yohsi876 left the position, The Pyro Guy started as Pipe Plaza Director in issue 131. He has continued to oversee the Team to this issue, and has appeared in the Pipe Plaza Director's Notes in every issue from issue 131 to issue 141, excepting issue 135 where he arranged for Superchao to cover for him. He also became The 'Shroom's second Graphic Designer Manager, taking over in issue 137 after Edofenrir's resignation from the position. The Pyro Guy continues to hold the position as of this issue, and has already made great artistic contributions, as evidenced by issue 141's 'Shroomfinity Scavenger Hunt and the lovely Staff Portraits he graciously made for Roserade and myself.
The Pyro Guy has contributed in plenty of other ways to The 'Shroom and the community, but, even from only that which we could cover here, it is clear that he has had a big impact in a short time. With his extensive track record, we can only look forward to the great things The Pyro Guy will accomplish in the coming years.
Section Feature
Cooking Guide
Writer
Issues
Bottle Wizzerd
VI-VII
Sadaharu
VI-VII
Yoshter
XII, XIV-XV and XVIII
Ralphfan
XXIV-XXX, XXXII, and Holiday Special
Baby Mario Bloops
XXXIII, XXXIV-XLIII
Gamefreak75
L and LXXV
Chivi-chivik
LI-LV, LVII, LIX-LXII, Special Issue 64-LXVI, and LXVIII-LXIX
Icemario11
LXXIX-LXXXIV
Crocodile Dippy
103, 105, and 111
Palkia47
103, 105, and 111
Super Mario Bros.
103, 105, and 111
Stooben Rooben
111
The Pyro Guy
109-121, 123-126 and 135
Introduction
Welcome dear readers to 2019's first issue of 'Shroom Recap. As per usual we are focusing on a legacy section, this time associated with our very own Pipe Plaza Director The Pyro Guy (talk). So to start off the year on a tasty note, I present to you a quick Recap of "Cooking Guide," enjoy.
Debut and Early History
"Cooking Guide" got its start in Issue VI with a name very similar to its current one. At the time it was simply known as "Cooking Section" and was written by Bottle Wizzerd (talk) and Sadaharu (talk). The section was character driven and featured a Toad known as Zess T. who was a chef in Rogueport. Cooking Section was organized like a recipe sheet and featured yield, ingredients, preparation instructions, along with commentary from the chef at the beginning of the section and some that bled into the preparation portion. The section stayed very true to its subject matter and was of conservative origins.
Yoshter (talk) continued much of the work laid out by Bottle Wizzerd and Sadaharu. The section featured various characters such as toads Zess T. and Tayce T. as well as Yoshter narrating portions of the section prior to the recipe. The commentary, however, was far less and often included a few lines with a quick display of the recipe. One major difference the writer contributed was the renaming of the section from "Cooking Section" to its current one of "Cooking Guide."
Ralphfan (talk) did not add much to "Cooking Guide" as a writer. Zess T. and Tayce T. continued to make reappearances in the various issues. The only change involved the near complete removal of commentary from any sort of characters or the author beside a very short intro and closing.
Under Baby Mario Bloops (talk) the section saw a great increase in commentary and personality from the writer. Fewer characters appeared as guest sections and more often than not was written from the point of Baby Mario Bloops as the chef. The few characters that did appear were new faces to the section such as Saffron. The section was somewhat rejuvenated after seeing the same formula for the past several writers.
Gamefreak75 (talk) returned to the more formulaic pattern of short commentary with the focus on writing actual recipes. There were a few changes made that made the section stand out under them. Images were used a lot more frequently in the section to help break up the text and featured more guests such as Chef Louie, Kawasaki, and Goomba. The images in the section were also made by the author instead of taken somewhere else in the Mario series. While it was mostly a fresh coat of paint it prevented the section from getting stale.
Chivi-chivik (talk) completely overhauled the section from the recipe card style of writing. Instead, it focused a lot more on interactions with various writers at their restaurants. Much of it was documented through a script style format with conversations between the writer and chefs/proprietors. A recipe card was featured at the end of each section which tied the section back to its roots but did not dominate the section as it previously had.
"Cooking Guide" experienced another overhaul under Icemario11 (talk). The recipe card was removed from the section completely and instead of focusing on preparing food it moved to describe the various featured dishes. In terms of format, the section became a few paragraphs of text instead of the previous script or recipe card style used by previous writers. The incarnation was unique among the history of the section and provided a great change of pace for the readers.
Recent History
When Super Mario Bros. (talk), Crocodile Dippy (talk), and Palkia47 (talk) took over "Cooking Guide" the section became something unlike it was before or since. While resembling Chivi-chivik's script format it became far more narrative driven with the inclusions on prologues and epilogues. The main body of text was lengthened significantly to where it required heavy amounts of scrolling to read the entire section whereas the previous incarnations could be fit in a browser window with none needing to take place. The section also continued Chivi-chiviks use of images original to the section and included character icons on the script format instead of simple names. This incarnation was a very flashy and cinematic take on an old section.
The Pyro Guy (talk)'s take on "Cooking Guide" had all the cinematics of the trio of predecessors, but less of any actual food. This section was primarily a series of misadventures which tried to include food but often found itself distracted. The images did most of the story-telling with a handful of lines of text more acting as captions which served as punchlines and linked the images to one another. This incarnation was another truly unique take on a cooking classic, especially seeing as recipes were almost nowhere to be seen.
Final Thoughts
"Cooking Guide" was a section that was heavily dependent upon its writers. After the old style was more or less cast away there was no manual by which the later writers wrote. At points it was simple blocks of text, others huge cinematic endeavors, and at one point a slideshow which felt more like a fever dream. As a note to any future writer of the section, "Cooking Guide" is what you make of it as there are no rules in this cookbook.
Thanks to Crocodile Dippy (talk) for the coding in the tables, as well as LudwigVon (talk) for allowing us to modify them. The information in the above article is accurate to the best of our knowledge as of issue 141.