The 'Shroom:Issue 115/Fun Stuff
From the Super Mario Wiki, the Mario encyclopedia
Jump to navigation
Jump to search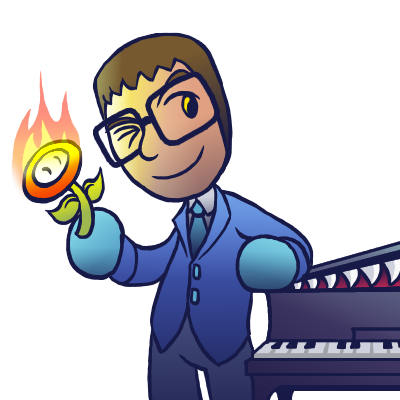 Staff Notes
Every single Fun Stuff article this month is Halloween-based, so please indulge! Enjoy our selection of spooky puzzles and activities, best done with a handful of candy.
Fun Stuff is also running a feedback poll this month, which you can find under Section of the Month. Please fill it out so we can further improve and make Fun Stuff even better!
Section of the Month
Thank you for voting Guess Who! as Section of the Month again! Yoshi876 (talk)'s Quiz was also received well, and LudwigVon (talk)'s Mystery Images made it to the top three for the first time. Congratulations to all the Fun Stuff writers, and keep up the great work.
FUN STUFF SECTION OF THE MONTH
Place
Section
Votes
%
Writer
1st
Guess Who!
19
54.2%
Andymii
2nd
Quiz
8
22.86%
Yoshi876
3rd
Mystery Images
4
11.43%
LudwigVon
Feedback Poll
Please tell us what you would like to see more of in Fun Stuff. You can choose as many options as you wish, and you can also submit your own suggestion. The results will be published next issue. Thank you!
---
Word Activities
---
It's a classic puzzle! Can you find all the words?
[read more]
Graphic Activities
---
TPG offers some challenging Picross puzzles!
[read more]
Mind Games
---
Andymii challenges your character knowledge!
[read more]
Word Search
Hi readers, and welcome to October's Word Search. For the scariest month of the year, you'll need to find the names of many ghosts and spooky creatures that appear throughout the Mario games. Good luck!

Answers:
It's aMAZEing
Written by: Meta Knight (talk)

It's October, which means Halloween is just around the corner. So I have a Jack O' Goomba here for you. It was a struggle trying to carve this intense pumpkin and even more of a challenge to find a Goomba willing to wear the thing. Hopefully you all have a great rest of October!

How to play:
Copy the image into an art program (such as Paint, Photoshop, paint.net, etc.)
Click the line tool and adjust the size as needed
Use the line tool to get from arrow to arrow
Zoom in and out as needed
Answer:
Picross
Written by: The Pyro Guy (talk)

Happy anniversary, 'Shroom readers; as of now, I've been writing this section for a year. Looking back, it's nice to see how this section has developed from colored answers to special colored puzzles, so here's to another year of Picross!
So without further ado, this month's theme is...
Halloween
Now, one other change I've made is that from now on, the answers are only the colored-in versions. I thought that it would be too easy for you to look at the answers and get them given to you 100% complete, so now you can only look at the colored-in answer. It makes it a little more tricky, y'know? And if you want to verify your answer rather than steal it, then sure! The color answers still accurately resemble their black and white counterparts. Enjoy the extra challenge!
Answers:
Mystery Images
Hi! Welcome to the Mystery Images section. This is a special month for Mystery Images, because there is a theme! This month's theme is "Scary Things." You'll need to find a scary character, a location where only the scariest things are, and a game where a character lives his most horrible nightmare. Well, I just gave you some hints, so go ahead and find them all!

Game 1 - The character
Game 2 - The location
Game 3 - The game

Answers:
Thanks for playing! See you again in November!
Guess Who!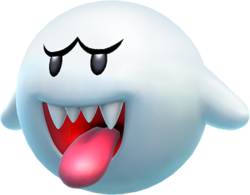 DO NOT READ THIS MESSAGE.

You idiot! Don't you know how to follow instructions? Didn't Guess Who! literally start the exact same way last Halloween?
Well, it's too bad that you're already this far in. You know how there have been those clown sightings all over the United States? Well, as we speak, an oddly familiar clown has lodged himself in this article somewhere. He paid Guess Who! a visit last year, so I wouldn't be surprised if we see him again.
He doesn't seem to be anywhere yet, though. While you are waiting, why not try to solve this month's questions? (I highly recommend that you check your answers.)
Guess Who! October 2016:

Theme:
The Undead

Level 1
This creature is very similar to a Koopa Troopa.
It debuted in Super Mario Bros. 3, where it appeared in castles.
A stomp does not kill it; after a while, the bones miraculously reassemble.

Level 2
You can't jump and nor can they.
These creatures while chase you, although they are incredibly slow, as if they were walking through mud.
Shining a light at them causes them to disappear, but they will soon rematerialize.
Level 3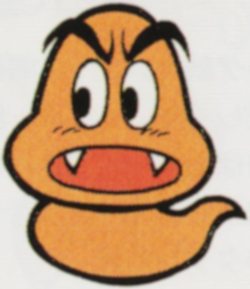 This ghost is always seen with a towel.
He is green, with a nicely combed white mustache.
He is the personal advisor of another ghost that is green.

BONUS: Picture Clues

Answers:
How did you do? Regardless, I hope you learned some new trivia. Happy Halloween, and check back November for more Guess Who!
Quiz
Welcome to Quiz, a place where I... quiz you, on Mario stuff. It's Halloween time, which means a spooky quiz. Happy guessing, if you survive *evil laugh*!
Easy
In what game series does Luigi clear out haunted houses?
What was the first Mario game to have Ghost Houses?
What is the name of the undead Shy Guys in the Yoshi series?
Medium
What animal does Miss Petunia resemble in Luigi's Mansion?
What is the name of the haunted house themed board in Mario Party 8?
Where does Lady Bow and Bootler live in Paper Mario?
Hard
What is the name of the haunted house level in Super Princess Peach?
What is the name of the Boo who tells Mario about Herbert getting eaten in Paper Mario?
Which character does Mario resemble in The Adventures of Super Mario Bros. 3 episode "Mind Your Mummy Mommy, Mario"?
Answers:
Easy
Luigi's Mansion series.
Super Mario World.
Boo Guys.
Medium
A pig.
King Boo's Haunted Hideaway.
Boo's Mansion.
Hard
Shriek Mansion.
Stanley.
Prince Mushroomkhamen.