The 'Shroom:Issue 123/Fun Stuff
From the Super Mario Wiki, the Mario encyclopedia
Jump to navigation
Jump to search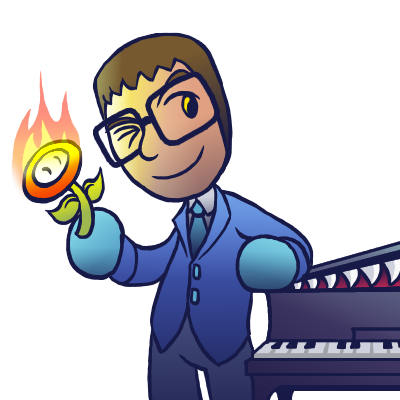 Staff Notes
The first issue of the summer is dedicated to all things Wario! Enjoy this issue, surrounding the big man and his love for garlic. Fun Stuff indeed!
I have many announcements this month. Firstly, Mr Squid (talk) will no longer be writing Guess That Game!, one of our most popular sections. We wish him the best of luck! Fortunately, FunkyK38 (talk) has joined the team with a novel new idea for a section. Check out her new article based on the popular television series, Where in the Marioverse is Carmen Sandiego.
Additionally, I am sad to announce that next month will be my last issue directing Fun Stuff. The short explanation is that school will become incredibly busy for me next year, and I would like to prioritize my time to study. As such, I will no longer have time to work efficiently on projects such as the 'Shroom. While this decision was hard to make, I am confident it was the correct choice. My successor has yet to be decided, but I am sure he or she will continue to lead this team as one of the 'Shroom's strongest sections.
Thanks for reading. Time pertaining, you might see something special next issue :)
Section of the Month
Mr Squid (talk) has won SOTM again with a fantastic finale to Guess That Game! Congratulations also to Yoshi876 and Lord Bowser, whose strong sections were very popular last month. Keep up the great work.
FUN STUFF SECTION OF THE MONTH
Place
Section
Votes
%
Writer
1st
Guess That Game!
18
39.13%
Mr Squid
2nd
Quiz
11
23.91%
Yoshi876
3rd
Find the Differences
6
13.04%
Lord Bowser
---
Word Activities
---
It's a classic puzzle! Can you find all the words?
[read more]
Mind Games
---
Can you help find Wario's secret garlic stash?
[read more]
---
Andymii challenges your character knowledge!
[read more]
Word Search
Welcome to Word Search. This month, for the Wario Special Issue, the Word Search is Wario–related! Have fun!
Answers:
Trivia
By: Marshal Dan Troop (talk)
Hey, you readers, what's the hot new game that all the kids are talking about? That's right – NES Soccer –and it just so happens yours truly has written a review on it. So y'all should hop on over to Critic Corner and read that review after you're done reading this. But I suppose we gotta get this out of they way first, so… did you know?
It's aMAZEing
Written by: Meta Knight (talk)

Hello everyone, and welcome to this month's maze! This month is celebrating everything Wario, and what better way to do that than to have something Wario-related. This month the maze is Wario's glove. Have a maze you'd like me to do? Send me a message on my talk page or message me on the forums and you could be mentioned in next month's edition!

How to play:
Copy the image into an art program (such as Paint, Photoshop, paint.net, etc.)
Click the line tool and adjust the size as needed
Use the line tool to get from arrow to arrow
Zoom in and out as needed
Answer:
Picross
Written by: The Pyro Guy (talk)

It's Wario time! This special issue is dedicated to the big man himself, and picross is no exception. I've got a heap of puzzles (specifically two) all about him and his games. Enjoy.
How to play:
Any program with a fill tool works for this (even Paint); just copy and paste the pictures onto the program and follow these steps.
Each number on a row or column (called hints) represents a line of filled in squares on that row or column; for example, a row starting with "6" would have a row of six black squares with no white between them.
There must be at least one blank square between each line of filled in squares.
Each square is filled with either black or white; you can fill confirmed white squares with gray to help you keep track.
It's easier to start with the larger numbers.
Every now and then, I might throw in a revealing hint to assist your progress, like the Pokémon in Pokémon Picross. These hints are shapes or lines that fill in squares on the grid. This time, I used a Square Reveal on the Hard Picross. Good luck!
Answers:
Find the Differences
Written by: Lord Bowser (talk)
Greetings, 'Shroom readers. This is Lord Bowser here with a new edition of Find the Differences for you all!
In the spirit of the Wario theme this month, I'll be using artwork from Wario Land: Shake It! this time around. Here is the original picture...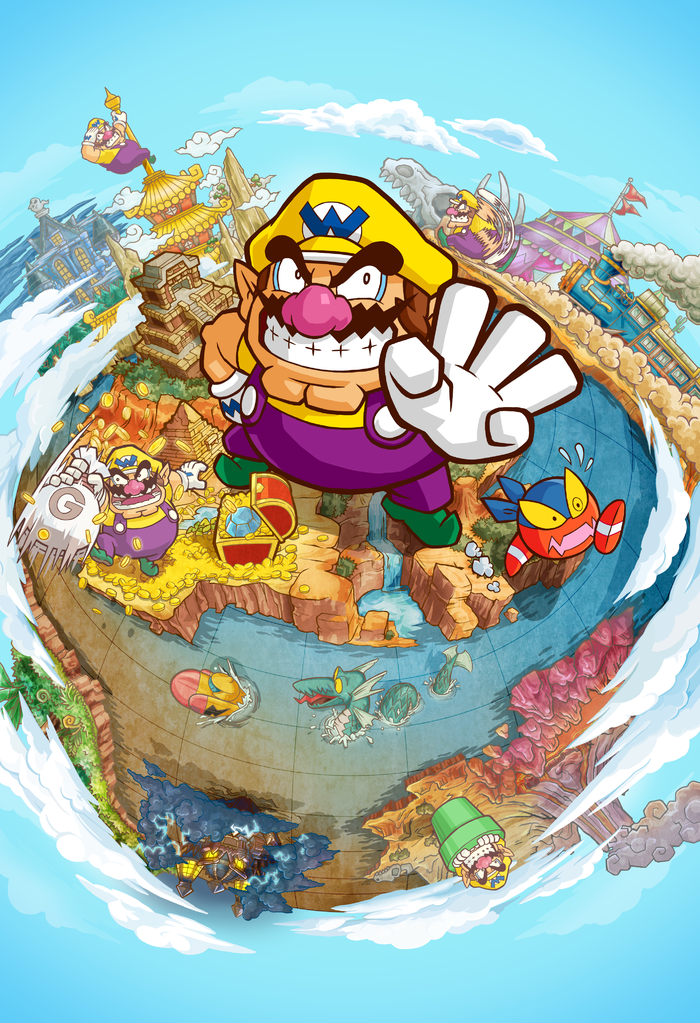 ...and here is the edited version.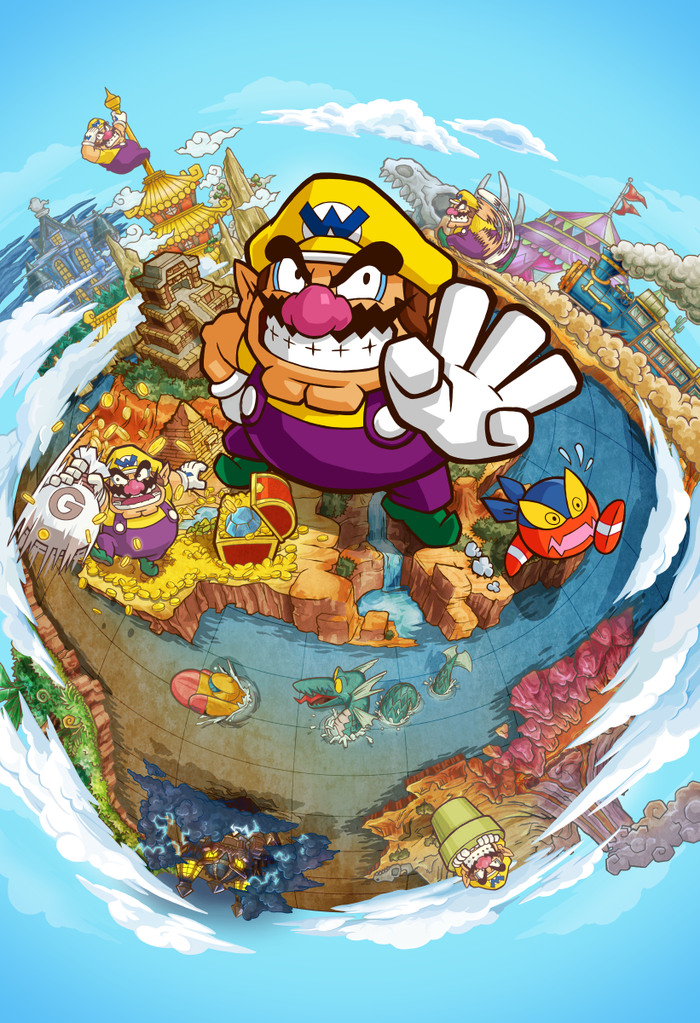 There are 9 differences total, and answers are located below. Good luck finding them all, but no cheating! Be sure to come back next time for more!
Mystery Images
Hi, readers! Welcome to Mystery Images. As always, the goal is to identify a character, place, and game by using the following images. Have fun!

Round 1 - The character
Round 2 - The location
Round 3 - The game

Answers:
Thanks for playing! Come again next month for more puzzles.
Where in the Marioverse is Carmen Sandiego?
HOW TO PLAY
Each issue, you will be given a case to solve and clues to use to help you find the solution! Use your Mario knowledge to crack the case!
You will begin each case at the scene of the crime, and you will be given three clues from passerby as to where the next hot spot is and what game it's from. Using your knowledge of Mario games and the Super Mario Wiki, figure out where the crook is and go track them down! There are four locations each round: the crime scene (1) at the start, two locations (2 and 3) with clues, and the hideout for the crook of the month (4). Answers for locations will be given with the corresponding round, for example, the clues from the crime scene will lead you to location 2, and once you open the spoiler bubbles for location 2, you will be given the correct answer. You can open the clues for each location in any order you'd like, but be careful! You may encounter an incorrect clue that could throw you off the case!
Clues offered will give you a hint either about the next location or the game it's in. Unlike a regular Carmen Sandiego game, you do not have to collect information about the crook you are tracking down.
Challenge round (optional):
-Find all locations and games correctly in two minutes or less
-Find all locations and games correctly without using the rest of the Wiki for help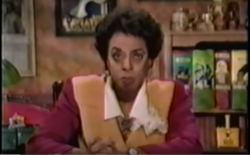 "Ah, here's our new cadet. Gumshoe, welcome to the Acme Detective Agency! We're glad to have you on board. Recently, we've received word that the infamous femme fatale flicher Carmen Sandiego has had her eye on the treasures of the Marioverse, and we've assigned you to track her down and keep those precious gaming icons safe. It's a tough job, but I know you're up for it! Don't let ACME down!"
"Cadet, we have a big problem! One of Carmen Sandiego's horrible henchmen, Koopa Kon, has made off with a big prize: Wario's secret stash of garlic! The microgame maker is furious about the theft, and he wants us to track down the thief and get back his gigantic garlic haul. You'll find all the information we have about the case in your first clue below. Get to work, gumshoe!"
Crime Scene

The Crime

Wario's garlic stash has been snatched, and it's up to you to get it back!

CLUE 1

"A smelly guy ran past here with a big sack, saying he was going to the beach to eat some rice balls!"

CLUE 2

"Didn't Wario have his own game on the Game Boy?"

CLUE 3

"Wario keeps a stolen statue hidden there. But you didn't hear it from me!"
Location 2

CORRECT ANSWER

Rice Beach from Wario Land: Super Mario Land 3

CLUE 1

"You'd better get shaking if you want to catch that crook!"

CLUE 2

"How is anyone supposed to see the glittery neon here with their eyes watering from the stench of garlic?"

CLUE 3

"Wario? Yeah, he's been here. He wanted to put up a neon sign with his face on it."
Location 3

CORRECT ANSWER

Glittertown from Wario Land: Shake It!

CLUE 1

"He dropped this. It's a receipt for a bike rental!"

CLUE 2

"He was muttering to himself about some mine carts."

CLUE 3

"This was a great game! I loved racing the Flower Cup!"
CASE CLOSED
HIDEOUT ANSWER: Wario's Gold Mine from Mario Kart Wii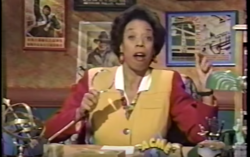 "Congratulations for solving the case, gumshoe! ACME agents headed to the mine, and found the stolen stash of smelly eats. We've returned it all to Wario, who sends his thanks as well as a coupon for a discounted microgame to you! Good work on your first case! Now I know who to call if Carmen or her cronies ever strike again here. Take a coffee break, cadet, you earned it!"
Guess Who!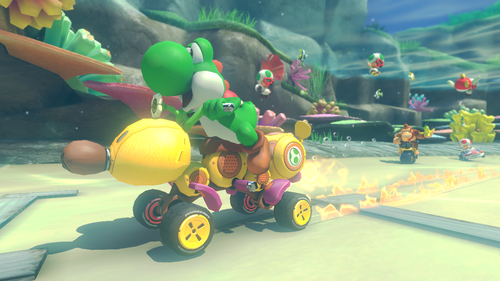 Wario…? But I've had a summer idea planned for months! Time to go against the grain again. Don't worry; to make sure I don't anger too many Wario fans, I've included a themed bonus question at the end.
Because summer is here, I would like to have a theme that celebrates the occasion. You're probably heading to the beach or the swimming pool. As such, today's article will deal with aquatic characters, something the Mario series surely does not lack.
This article will be the second to last Guess Who. I've been writing this section since 2014, and I cannot believe this era is coming to an end. Look forward to the last issue, which will be very special!
Guess Who! June 2017:

Theme:
Aquatic Acquaintances!
Level 1: Easy
This enemy was the first aquatic Mario enemy. You cannot get more classic.
It has a Mohawk! Perhaps it makes them swim faster?
When in water, they mind their own business, simply swimming back and forth. Think of that next time you roast one with a fireball, will you?
Level 2: Medium
This creature calls a sunken ship his home.
You can find a decent reward on his tail! He's a bit scary to approach, though…

A mega version of this enemy appears in Mario Kart 8. His body is a good place for tricks.

Level 3: Hard
This creature most recently appeared in Mario Kart 8 – they have a whole track dedicated in their name!
In the Japan version of this character's debut game, Yoshi can eat these harmless creatures.
These characters wear goggles, even though they live in the water. The mystery, of course, is why.

BONUS QUESTION: Obligatory Wario Question
This character wears green elf shoes!
He doesn't like it when your television is on widescreen display.
He owns a lot of ships – but only sunken ones. Disappointing.

Answers:
How did you do? Regardless, thanks for playing this month's Guess Who. Please join me again in July, where Guess Who will reach its finale!
Quiz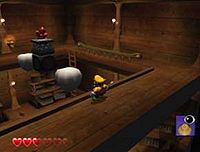 Howdy 'Shroom readers, and welcome to the Quiz! As you may have figured out from the name, this is a section where I quiz your Mario knowledge. As you may be aware, this issue is themed around the Wario series, and as such, I have devised a Wario series quiz for you to try your hand at.
Easy
Which heavy bike from Mario Kart Wii comes from the Wario series?
What is the minigame series that the Wario series is most well-known for?
What is the name of the witch and her little red demon?
Medium
What was the name of the non-WarioWare Wario game released on the GameCube?
How many single-player minigames are playable in Game & Wario?
Who is the final boss of Wario Land 3?
Hard
What is the name of the block pictured right?
What is the name of the mermaid boss in Wario's Woods?
Who is the 64th ruler of the Dolphinian Empire?
Answers:
Easy
The Wario Bike.
WarioWare.
Ashley and Red.
Medium
Wario World.
Twelve.
Rudy the Clown.
Hard
Marshmallow Block.
Mad.
Stuffy the Dolphin.