The 'Shroom
:
Issue 123/Palette Swap
From the Super Mario Wiki, the Mario encyclopedia
Jump to navigation
Jump to search

Director's Notes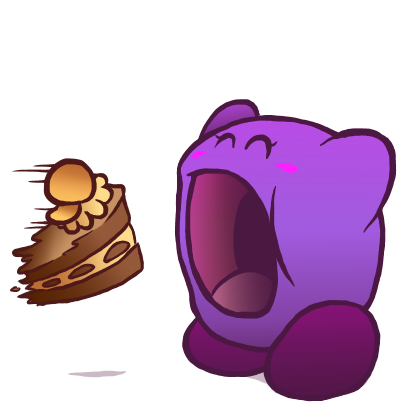 Greetings, everyone! Welcome to the summer special issue all about Wario! I hope you're enjoying our spread on the master of microgames!
This month, we're unveiling the two art galleries for Wa-Characters and Microgame ads! We got a lot of good entries, so be sure to check those out. The gallery format got us more submissions than contests usually do, so maybe we'll be seeing more of this style of format. As always, if you want to have your artwork featured in Palette Swap as a guest section, you are more than welcome to send it in!
We've got a lot of good stuff for you to look at and listen to this month, so I'll shut up now and let you enjoy all our sections have to offer!
~FunkyK38
Section of the Month
This time, Lord Bowser (talk) gets a win with his debut section covering the soundtrack for Kirby: Planet Robobot! Congratulations, and a big thank you to everyone who voted! Please do keep it up!
Wa-Character Gallery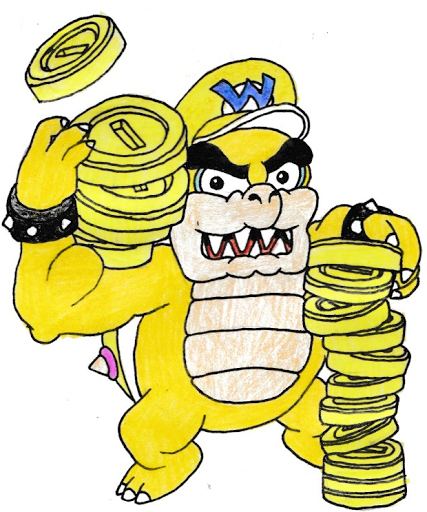 This is Wario Koopa, an eighth Koopaling named and designed after the famous microgame maker Wario. Aside from name and appearances, Wario Koopa shares some of Wario's other traits, such as a love for money and great strength. He gets on particularly well with the Koopalings Roy Koopa and Morton Koopa Jr., as well as Wario, and also has a particular dislike for Mario.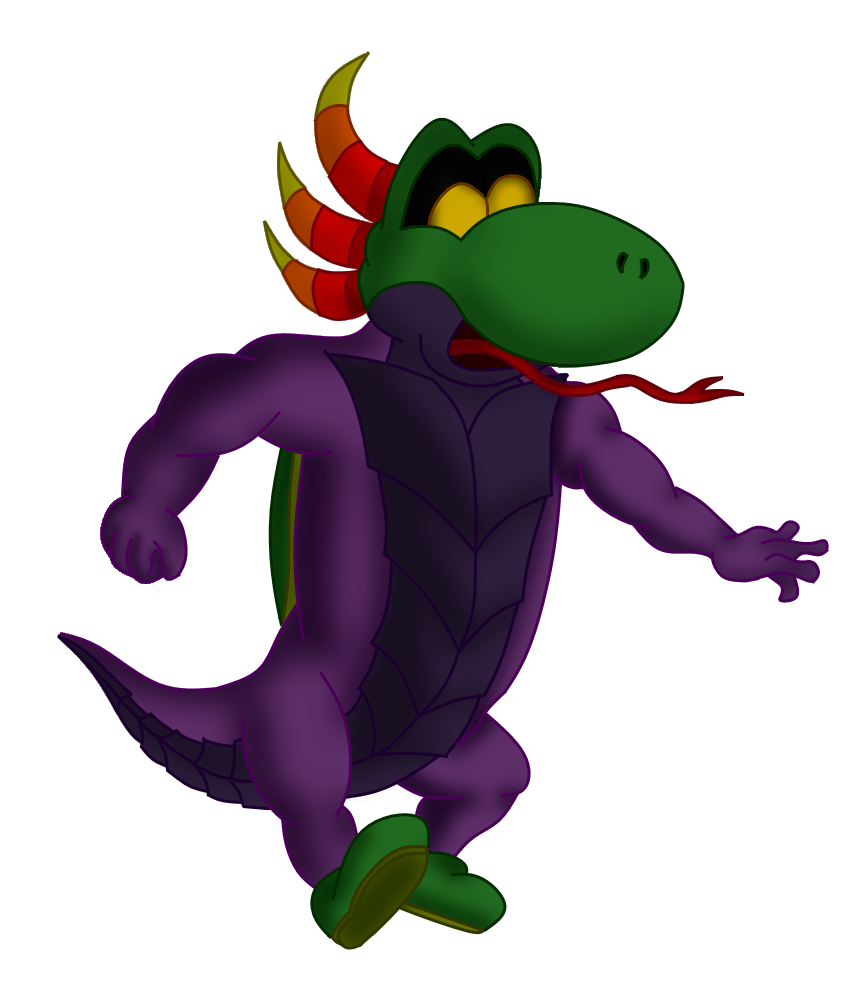 Not to be confused with the user by the same name, this Wayoshi has large burly muscles, dragon scales across the chest and torso area, a slithery snake tail, and wears a mask to enlarge the dragon scales on the neck and darken the eyes. The scales are colored like feathers to intimidate those around it.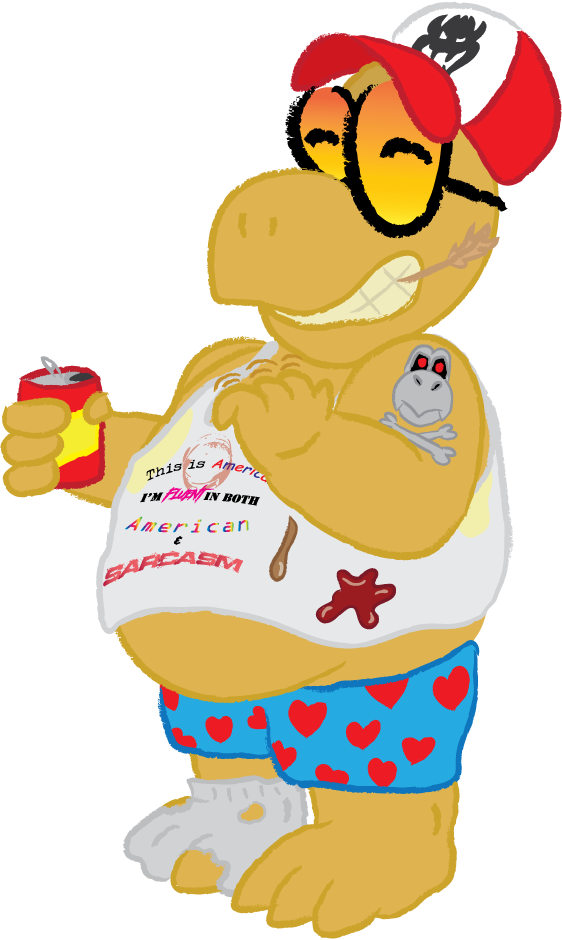 Wamek, Kamek's 1st cousin twice removed, born and raised in the Kaddywompus Kingdom, a tiny strip of swamp that (unsuccessfully) rebelled from the Mushroom Kingdom. Kamek likes to forget he exists, ignoring every game request Wamek sends him on BeakBook, but inevitably (literally) bumps into him at every annual Magikoopa Convention, where he just can't shake him either because he's clingy or because of some gunk on his shirt. He enjoys long walks on the beach, fine dining, cuddling under blankets while watching scary movies, and greased goomba wrasslin'.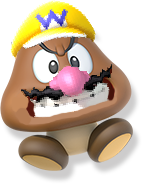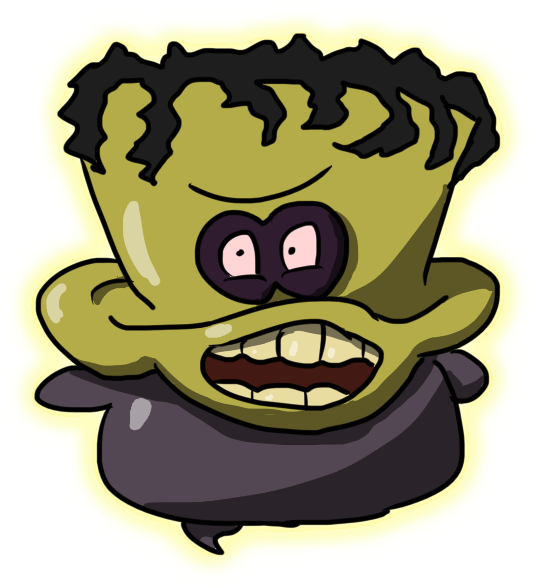 Based on Cappy from the new Odyssey game, its name is Wappy.
Microgames Ad Gallery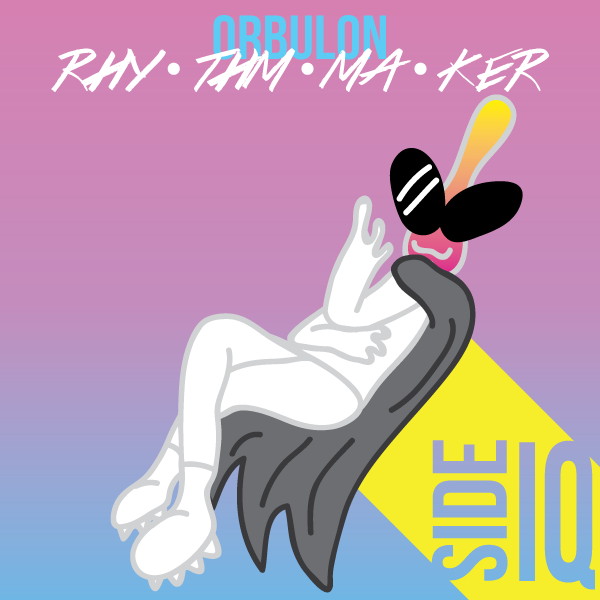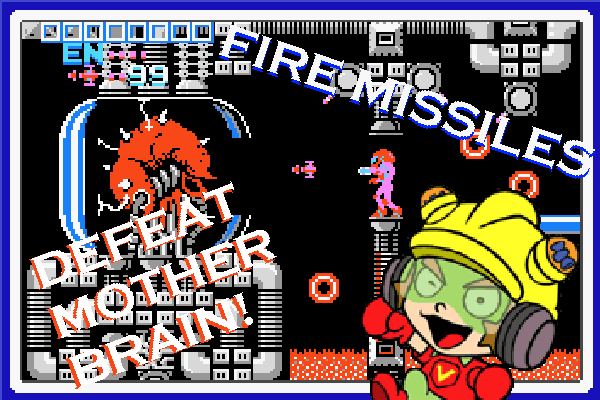 A spoof of a Metroid game.
What's on the Box?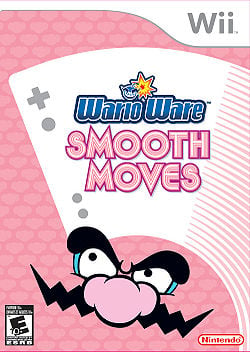 Hello readers, and welcome back to What's on the Box? With this being our Wario issue, it's obvious that I had to go with a Wario themed boxart. However, as I've been extremely busy with the last month, what with having to cover a U.K. general election, and then doing work experience with a major LGBT-themed publication, I've had to go for an incredibly boring boxart, so I don't hold a lot of things up. So yes, welcome to this very brief analysis of the North American boxart of WarioWare: Smooth Moves.
The boxart doesn't really feature anything, what it does feature is Wario's face, the title of the game, with the Wario Bomb on it, and the Form Baton, otherwise known as a Wii Remote.
As I said, there's nothing really here to analyze, not even the pink background. For what was the first Mario-equse game on the Wii, they really didn't put any effort into the game, just a simple thing, which is quite a shame when it's compared to other WarioWare games in the series.
The only interesting thing to note is that the pink background is only for the North American and Australian versions of the game, the Japanese and European ones use a yellow background, which is more fitting for Wario, given how yellow is his primary colour.
Ongoing Fan Projects
Hello guys, welcome to the Ongoing Fan Projects. What I do here, is provide links to all of the updated art threads of the past month. Our Fan Creations board on the forums has lots of different kind of sections though, some of which don't appear here, so do check it out.
Take Cover!
Written by: Henry Tucayo Clay (talk)

HI, everyone! I'm your loyal Statistics Manager, Tucayo, here with a special edition of Take Cover! Last month I joined in on the trend of creating topics for 'Shroom sections with my own thread for this section. Feel free to drop a message there to comment about the section or to suggest songs or artists you want featured in this space! I got a good amount of suggestions so not all of them will appear in this issue, but remain assured I have taken note of them and will feature them soon! A couple of the suggestions I received were related to one of the greatest bands of all time, so I decided this was as good a moment as any to make this a Queen special, a band so great it doesn't even have to be present to rock an entire crowd. But worry not, I have not forgotten the theme of this special issue, and more specifically the character this team is themed after, so after our Queen songs be sure to stick around!
Covers don't have to be made with the intention of surpassing the original version; covers can be another artist's vision of a song, an experiment, or a simple for-fun thing, but above all, they are tributes to the original performer, and I think as fans we some times fail to realize that and just immediately reject covers of our favorite songs, especially if they come from artists who we consider not to be "worthy", which is completely ridiculous, because in the end they are paying tribute to their music icons. So what's more, in this section I won't be featuring Frank Sinatra, The Beatles, or U2; instead, the covers I'll show are from an indie pop band, a former American Idol contestant, and a pop/R&B singer. These covers of Queen songs are not meant to overshadow Freddy, Brian, Roger, and John, they are all tributes to the brilliance of this quartet from London. To get us started we have fun. covering the 1984 hit single, Radio Ga Ga. Fun's version gives the song a bit more of a 2000's vibe, whereas the original version prominently featured synthesizers for a sound that was very adequate for the decade. You can even hear it live for an acoustic rendition.
If we are to talk about polemic surrounding other artists singing Queen songs, then we by all means have to mention the Queen + Adam Lambert collaboration; for those of you unaware of what this is, it's a project in which the two remaining active members of Queen (Brian May and Roger Taylor) have been touring with Adam Lambert as their lead vocalist. The name itself leaves it very clear the goal is not to replace Freddy, and yet, if you go to any comments section on videos of their performances, it's a goddamn battlefield. This is not the first formal collaboration of the remaining members of Queen, years before they had toured with Paul Rodgers, but the collaboration with Lambert has gathered much more attention and as such more criticism, both positive and negative. I particularly think Adam is a better fit for Queen songs than Paul was; here to your left you can see him dominating the stage at the 2016 Rock in Rio Lisboa festival with the 1979 classic, Don't Stop Me Now. Oh man, and just hear all the people sing, I'd give anything to see the three of them in concert.
The London 2012 Closing Ceremony is to this date one of my favorite musical events; the opening and closing ceremonies for Olympic Games usually feature music in some form, but London, which happens to be one of my favorite cities in the world, took it up a notch and turned the entire ceremony into a celebration of British music (hence the name, A Symphony of British Music), and it featured a wide array of genres, from One Direction and the Spice Girls to Muse and The Who (starts at 5:28), and everything in between. And of course, we cannot talk of British music without mentioning Queen; Brian and Roger were joined onstage this time by Jessie J to perform the arena anthem We Will Rock You; Jessie, by the way, had earlier covered Written in the Stars and You Should Be Dancing (3:17). The performance was criticized on social media for having a pop singer as vocalist for Queen instead of a rock singer, but to be honest, Jessie has some great vocals and did a terrific job; unfortunately, all TV broadcasts have a distracting echo during the first part of the song, but in this phone video (2:45) you can hear it as it happened, even though quality is not that good. It's definitely necessary to note that this performance was preceded by two jaw-dropping moments: Freddy's famous "vocal improvisation" from the emblematic Live at Wembley '86 - incredibly commanding the 80,000 people in attendance - followed by Brian playing the amazing Brighton Rock solo. Pretty please do yourself a favor and watch the whole performance.
But of course, we cannot forget the character this Special Issue is themed after, and that's none other than
Wario
. My favorite series in the
Wario
franchise is the
WarioWare
series, and within it my favorite installment is the
DS
game,
WarioWare: Touched!
This game, the fourth in the series, introduced a character who has become one of the most popular in the series, and that is
Ashley
, who can be seen in the background for this very team. Ashley has, in my opinion, one of the best theme songs in the
Wario
franchise, the aptly-named
Ashley's Song
, which was
reworked
in a much more upbeat fashion for the
Smash
games. Our cover to your left is performed by YouTube user
insaneintherainmusic
- who is known for his
beautiful jazz covers
of video game songs - with help from
Adriana Figueroa
- who does
vocal covers
of video game music - and
ThunderScott
- who does
various covers
of (you guessed it) video game tunes. This version is more similar to the
Brawl
one, employing drums, piano, bass, and sax for a much more lively version.
When you go see your favorite artist in concert, you expect it to be one of the best nights of your life; sadly, for the people attending Ariana Grande's concert in Manchester on May 22nd, the night ended in tragedy. A tragedy which was the product of hatred, made all the more heartbreaking because it targeted young people. People who never expected a concert to end in such a tragic manner. Two weeks after this senseless attack, a benefit concert took place in Manchester, where over 16 world-class acts joined forces to raise funds for the victims and their families. The concert had its fair share of notable moments (you can watch it in full here), and here to your right you can see Chris Martin and Jonny Buckland of Coldplay joining Ariana and a chorus of 50,000 voices in singing Oasis' Don't Look Back in Anger, a song which in the previous weeks had become a symbol of strength and unity for the people of the beautiful city of Manchester.
May the victims rest in peace.
Game Soundtrack Reviews
Written by: Lord Bowser (talk)

Greetings, 'Shroom readers. This is Lord Bowser here with another edition of Game Soundtrack Reviews for you! In the spirit of the Wario theme this month, I will be covering his debut game; Super Mario Land 2: 6 Golden Coins!
Super Mario Land 2: 6 Golden Coins
Released
November 1, 1992

Developer
Nintendo R&D 1
Composers
Kazumi Totaka
Being a Game Boy title, SML2's soundtrack is pretty simple chiptune. It's still a pretty catchy one, though. SML2 takes after Super Mario World when it comes to its soundtrack, in that there is a recurring melody present in nearly every song in the game; this melody can be heard in the file selection screen, as well as in the main level theme of the game. It's a cute melody, and it's a bit less repetitive than the one from SMW, so I'll give it props for that. One sorta bad thing that this melody does, however, is make songs that are meant to be serious sound like Happy Fun Times. For example, the boss battle theme starts off sounding scary, but then it goes into this cheery tune just to fit the melody. I mean, it's still a fun song, but it's not at all like a standard boss theme. I guess it is fitting for this game though, since most of the bosses aren't real legitimate threats and just guys to play around with. One song that's also kinda ruined by the melody is the graveyard level theme, which plays in the Pumpkin Zone levels. This is obviously meant to be a scary theme, as the setting is some kind of Halloween environment, but the melody just makes it sound too cheerful and innocent, like it's meant for little kids.
There is one song, also from the Pumpkin Zone, that I do like even though it's poorly fitting. It's the haunted house theme, and while it does not at all give off the vibe of a haunted house, I still like it because it incorporates a song from Super Mario Land; specifically, the bonus room theme. It's a nice callback, I just wish it was used somewhere else, or just in a more fitting tone. The invincibility theme is also changed up here, just like how it was in SML. Again, it's not really fitting though, because the other invincibility themes in the series make you feel pumped up and powerful, as if nothing can get in your way; even SML's Can-Can remix does this. However, this one makes it sound more like you're running away from something, and it's getting closer and closer to you, with the end bit being like you successfully made it out alive. It sounds more cowardly than powerful, which is why I'm not exactly a huge fan of it. Props to the developers for trying something new with the invincibility theme, at least.
Some of the most well-known songs in the game come from the Space Zone. The first is the moon theme, which is a cute song that really does feel like you're having fun in space. Another very well-known song is the star maze theme, which is popular enough to have received multiple remixes over the years, and even a cameo in Paper Mario: Sticker Star (one of the only good things from that game tbh). It's definitely worth receiving so much love, since it's such a catchy theme that really fits its space atmosphere. It's also one of the only songs in the game that doesn't incorporate the game's recurring melody, which makes it stand out even further and be truly unique.
Finally, moving onto the Wario-related themes. The theme of Wario's Castle is rather severely underrated in my opinion, since I've never heard it brought back at all, and does sound legitimately scary. It really makes you feel like this normally cheerful game has taken a dark turn, and it's up to you to fix it all. It's especially fitting for this level, as it's rather notorious for being a massive difficulty spike. Unfortunately, his actual battle themes are rather lackluster. His first phase and second phase themes are the same as one another, though the latter is in a slightly higher pitch. Both of them aren't too exciting; it feels more like a standard boss theme than the final boss of the game. His third phase is even worse; it starts off all scary-sounding and legitimately intimidating, but then it transitions to a series of high-pitched notes and repeats indefinitely. It's severely underwhelming for something that's meant to be a final fight between you and your biggest rival, and they definitely could've done more with this. I realize the Game Boy probably couldn't have done more simply due to not having powerful enough hardware, so I'm probably just being too hard on it, but eh... this still feels like it didn't reach its potential.
Anyway, that's it for SML2's soundtrack. All in all, I'd say it's okay, but it's definitely not the game's strong suit. The recurring melody is alright, but it can get repetitive when it's in the vast majority of the game's songs, and it can ruin some songs just by contrasting with the intended environment. The boss themes are all pretty lackluster, and have a lot of missed potential. To be fair, this is only a Game Boy game, so I assume the developers did the best that they could with it.
This is it for this month's edition of Game Soundtrack Reviews. Thanks for reading, and see you again next month!
Packy's Songs of the Month
Written by: Palkia47 (talk) and Banjonator1 (talk)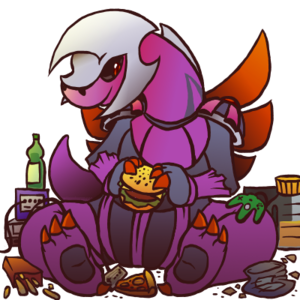 Heya everyone! Welcome back to another issue of Packy's Songs of the Month, presented by yours truly, Lord Bowser (talk)!
...Wait, no, that's not right.
Anyway, I've got something special in store for you all! While I understand this month is meant to be honoring Wario, I honestly could not come up with anything relating to him that would've fit in this section, and for that, I apologize; either way, happy anniversary to our favorite egregiously-bloated mustachioed buffoon! Super Mario Land 2: 6 Golden Coins ranks as one of my favorite handheld Mario games, and, although I've never played a WarioWare game and I've only played through half of the Wario Land series, Wario has been a fantastic character to get to experience through those games and all the spin-offs and, well, here's to hoping he finally lands another quality game sooner or later!
Instead of honoring Wario this month, I wanted to take this month's section to remember an absolute legend in music, who we unfortunately lost last month on May 18th. For those who are unaware, legendary vocalist/frontman Chris Cornell of Soundgarden (one of the most well-known and influential grunge bands of all-time; essentially part of the "Big 4", as I call them, alongside Nirvana, Pearl Jam, and Alice in Chains), supergroup Audioslave (formed with three members of Rage Against the Machine, including guitarist Tom Morello), and Temple of the Dog (a one-off group that was formed as a tribute to Cornell's late friend Andrew Wood; their lone album featured Pearl Jam lead vocalist Eddie Vedder on four tracks, before Pearl Jam became a household name), including having his own successful solo career, committed suicide shortly after a Soundgarden concert in Detroit back on the 18th, at the age of 52.
In honor of Chris Cornell, I have spent the past two weeks indulged in Spotify session after Spotify session of listening to all the Cornell material I could get my hands on; this included the following albums: Ultramega OK, Louder Than Love, Badmotorfinger, Superunknown, Down on the Upside, King Animal, and Screaming Life/Fopp, all released by Soundgarden; Audioslave, Out of Exile, and Revelations, all by Audioslave; Temple of the Dog, the lone album released by Temple of the Dog; and Euphoria Mourning, Carry On, Scream, and Higher Truth, all solo records released by Chris Cornell. I then picked apart my favorite Cornell tracks and saved them to a Spotify playlist of 52 songs, where I then cut down my list to 10 in total; these 10 songs will be showcased after my regular 10-songs below.
For this tribute, I will be collaborating with one of my best friends, Banjonator1 (talk), who undoubtedly has spent more time and energy listening to Chris Cornell's music in his life than I have. He knows Cornell's music more than I do, and has a love for the man and his music that has been unmatched by any other person I have personally met in my life. To Banjo, I sincerely thank you from the bottom of my heart for joining me in this tribute to one of the greatest frontmen in music history.
Rest in peace, Chris Cornell.
Sloan

Those Canadians and their ability to produce some great talents, I swear. Recorded before Sloan made it big in the United States, One Chord to Another features a very dreamy, power-pop sound that is extremely reminiscent of what The Beatles released between 1964 and 1965; the album's biggest hit was its seventh track, "Everything You've Done Wrong". The group's highest charting single in their home-country of Canada, "Everything You've Done Wrong" showcases the band's abilities of utilizing trumpets, something that One Chord to Another was the first for for the group. For me, it sounds similar to something Chicago would have recorded with Peter Cetera on lead vocals, before they essentially became ballad-central. Overall, it is an incredibly catchy tune, and has a fairly entertaining music video, where the group performs at a wedding that continues to fall apart, before a large group of Sloan fans rush into the room.

One Chord to Another
Everything You've Done Wrong
Canada
Alternative rock
murderecords, The Enclave
1996
Frank Black

I literally had no idea Frank Black was the frontman for the Pixies until I started researching this song for this section. I probably should not have picked literally the biggest Pixies fan on the forum to collaborate with this month and mention that; Banjo, I am so, so sorry. Either way, I've had a taste of Frank Black in a few different places, ranging from Vinny of Vinesauce's playlist to my Discover Weekly playlist, both on Spotify, but this has been my favorite so far, easily. The history behind this song is actually really fascinating - this is a cover of a Beach Boys song released on their legendary 1966 album Pet Sounds, often considered one of the greatest records ever made. The song is "I Know There's an Answer", originally known as "Hang On to Your Ego". "Hang On to Your Ego", written by Brian Wilson, was deemed "too much of a doper song" by fellow Beach Boys leader and bandmate Mike Love, and the song was reworked to become "I Know There's an Answer"; "Hang On to Your Ego" did not make its first public appearance until 1990, three years before Frank Black's version was released. It's a pretty good rocker; Black belts out some pretty heavy vocals with a groovy, consistent guitar throughout the song.

Frank Black
Hang On To Your Ego
United States
Alternative rock
4AD/Elektra
1993
Pond

Another group I was introduced to via Vinny's playlist, Pond is essentially the second coming of Tame Impala - literally. The groups often shared members with each other; Jay Watson is a member of both acts, Nick Allbrook, the frontman for Pond, contributed to both groups from between 2009 and 2013, while current Tame Impala members Kevin Parker, Cam Avery, and Julien Barbagallo were once members of Pond; Parker, however, continues to work with Pond as their record producer. Ultimately, Pond is a mixed-bag of genres, as their Wikipedia page supplies "psychedelic rock, neo-psychedelia, psychedelic pop, glam rock, funk, garage rock, and space rock", and the band has already released seven albums despite only being formed in 2008 (which is kind of crazy when you consider the amount of effort that most likely went into Tame Impala for some of these members, as well). "Waiting Around For Grace", the opening track to Pond's 2015 album and my favorite so far from Pond, perfectly represents the atmospheric sound that Pond produces and executes with this wide array of genres; the song begins very slow and softly, showcasing a subtle space rock sound, before kicking into an outright psychedelic/glam/space rock tune with some pretty abrasive vocals from Allbrook. All-in-all, it's a really nifty and fun song.

Man It Feels Like Space Again
Waiting Around For Grace
Australia
Psychedelic rock
Caroline Records
2015
Spiritualized

Easily one of the prettiest songs I have ever had the pleasure of listening to, and, at the same time, one of the most creative The third album released by space rock group Spiritualized, Ladies and Gentlemen We Are Floating in Space begins in gorgeous fashion with a slow, literally space-sounding ballad. "Ladies and Gentlemen We Are Floating in Space" features little bleeps and bloops you would typically hear in a movie that features space travel and astronauts, and much of the vocals sound like they're being sung by an astronaut. Outside of the bleeps and bloops, the vocals basically are the song, backed by some incredible-sounding instrumentation. In fact, there are actually two sets of vocals in this song, and that is what makes it so incredibly unique; played alongside the normal set of "Ladies and Gentlemen We Are Floating in Space" lyrics is a performance of Elvis Presley's "Can't Help Falling in Love", delivered by the London Community Gospel Choir.

Ladies and Gentlemen We Are Floating in Space
Ladies and Gentlemen We Are Floating in Space
Britain
Space rock, neo-psychedelia, art rock
Dedicated
1997
Jarvis Cocker

The majority of acts I picked for this month were bands and artists I, truthfully, had never heard of or had never listened to any of their work before. Jarvis Cocker, for example, is the perfect representation of this; Cocker was the frontman for British rock group Pulp, an act I had only heard one song from ("Common People") a few weeks ago, and at that time, I did not know who Cocker was. This track, the third song from his 2005 debut album Jarvis, eventually popped up on my Discover Weekly playlist and I am extremely glad it did. It's a fairly synth-heavy track with pretty simple vocals, but the catch of the song is that is largely samples an old favorite song of mine from an older band I very much love and appreciate: "Crimson and Clover" by Tommy James and the Shondells. All-in-all, it's a pretty straightforward track with some nice build-ups and instrumentation.

Jarvis
Black Magic
Britain
Alternative rock
Rough Trade Records
2006
Fever the Ghost

Firstly and most importantly, to anyone who clicks on the link for this song, you are about to embark on the wildest acid trip of your life. The music video for Fever the Ghost's "Calico" might be the weirdest music video I have ever seen, and it is relatively NSFW - you have been warned! Safe to say, from both the album cover, this song, and the music video, you can probably very easily tell that Fever the Ghost is an incredibly strange band. Oddly enough, Fever the Ghost are a relatively unknown group with not much history; they do not have a Wikipedia article, they have just two albums (Crab in Honey, released in 2014, and Zirconium Meconium, released in 2015), both of which are available on Bandcamp, and they appeared on The Flaming Lips' cover of "Sgt. Pepper's Lonely Hearts Club Band" on their With a Little Help from My Fwends album in 2014, which... let's not talk about that cover. It's not good. We'll leave it at that. "Calico", on the other hand, is actually a good song! It's a very psychedelic tune that eventually just builds up into noises that sound like they're straight from Sans and Papyrus' dialog box... listen to it, it'll make sense, I promise.

Crab in Honey
Calico
United States
Alternative rock, psychedelic pop
Independent
2014
George Harrison

A few weeks ago I went on a bit of a mini-George Harrison marathon, largely because he's my favorite Beatle and there are a lot of his solo albums I've never heard in full before. So I went through three of his lesser-known, not nearly as successful records: 1979's George Harrison, 1981's Somewhere In England, and 1982's Gone Troppo. Of the three albums, my most favorite gem that I discovered was off of George Harrison, which is typically regarded as Harrison's best album in a period of mediocre critical and commercial success for the former Beatle. Backed by the popular and beautiful first single "Blow Away", George Harrison featured two more singles: "Love Comes to Everyone", and the underappreciated gem of this record, "Faster". "Faster" is a bit of an interesting track, and is kind of a one-of-a-kind for Harrison; the song was written largely based on Harrison's growing interest and love for Formula 1 auto racing, after he spent a year away from music in 1977 to travel with the Formula 1 World Championship series. It's a pretty upbeat rocker with some of Harrison's best guitar playing from this period, with some added automobile sounds to give the song closer relation to Formula 1.

George Harrison
Faster
Britain
Rock
Dark Horse
1979
Gorillaz featuring Grace Jones

On April 28th of this year, Gorillaz released their first album since 2010's The Fall titled Humanz. It's currently sitting in my backlog of albums to listen to, but I've been able to give two songs a listen from the record: "Andromeda" and "Charger". "Andromeda" is pretty good, but I have absolutely fallen in love with "Charger". Featuring guest vocals from the legendary Grace Jones, "Charger" is a much heavier tune than the Gorillaz track I supplied last month, "Revolving Doors", and sounds considerably industrial and almost distorted, as the vocals are bounced back-and-forth between Jones and Gorillaz lead singer Damon Albarn. The fascinating thing about this song is Jones' vocals; specifically, the recording session. The session lasted roughly four hours, with Jones ad-libbing the majority of her part; after the session concluded, Albarn spread pieces of paper across the studio with Jones' vocals on them, placing the pieces of lyrics in the way he found them suitable. Basically, ad-libbing done twice: one with Jones' vocals, and one piecing together the placement of her lyrics by random.

Humanz
Charger
Britain
Electronic rock, industrial rock
Parlophone, Warner Bros.
2017
Rufus Wainwright

I don't really know why, but the way this song sounds makes me so happy; unfortunately, the lyrics pretty much give the opposite idea. I've been able to listen to a few Rufus Wainwright tracks the past three months after not even knowing him beforehand, and this is arguably my favorite. The third track from Wainwright's debut album, "April Fools" features, much as my first point would imply, a very upbeat attitude and sound, and is typically considered the most "accessible" track on the album. Balanced out by the superb drumming of Jim Keltner, perhaps the greatest session drummer of all-time, the tune showcases Rufus Wainwright's gorgeous piano-playing all the while supplying a very... unusual music video. The video portrays Wainwright in Los Angeles with a bunch of "classic opera characters" as he attempts to prevent them from committing suicide; in each instance, he is too late. Despite the depressing music video and lyrics, it sounds so incredibly joyful and it is actually a really fantastic song.

Rufus Wainwright
April Fools
United States
Baroque pop, indie pop
DreamWorks
1998
CHVRCHES

When it comes to music, there have been three things that have been set pretty solid in stone for me the last year: my favorite band, my favorite song, and my favorite album. My favorite album is showcased here: CHVRCHES' brilliant 2015 synthpop album Every Open Eye. When it comes to loving an album as much as I do this one, there is a tendency for me to randomly fall in love with a song; I've gone through "Leave a Trace", "Clearest Blue", "Bury It", "Empty Threat", among a few others, and now, the bonus track "Bow Down" is the latest one. Although not released as one of the 11 songs on the album, "Bow Down" is included on the deluxe edition as the 14th, and closing, track on Every Open Eye. The song is relatively tame in terms of the diversity of the synths used (particularly compared to other CHVRCHES songs), and instead, showcases Lauren Mayberry's brilliant vocals more than anything else. It's a fantastic way to close off the album, and the song explodes in the chorus with some of my favorite CHVRCHES lyrics: "No time to bow down, no time to kill; No justifying, staying down in silence; No time to bow down, no time to kill; We stay between the white lines."

Every Open Eye
Bow Down
Scotland
Synth-pop
Virgin EMI, Goodbye
2015
Without further ado, after spending the past two weeks listening to 15 albums and roughly 200 new songs, and spending hours trying to decide what my ten favorite Chris Cornell songs are, I am proud to finally supply my ten personal favorite tracks from one of my all-time favorite musicians. During this process, I created my own personal playlist where I saved my favorites; this list included 52 songs, ranging from Soundgarden, Temple of the Dog, Audioslave, and Cornell's solo output. The thoughts I will be supplying for these songs will not be nearly as long as my thoughts for my regular ten tracks - instead, I want these songs to explain themselves. No words of mine can summarize the brilliance behind Cornell's music. After my ten favorite Cornell songs are over, you will be officially hearing from Banjonator1 (talk), so treat him nicely or I will viciously maul you!
Thank you all so much for joining us in this month's section! Once again, rest in peace, Chris Cornell. Thank you so much for your music and for everything you have given us.
Soundgarden

The second track off of Soundgarden's third album, and their first largely popular album as a result of the grunge scene finally breaking through worldwide from Seattle, Washington, "Outshined" was the first Soundgarden song I heard that made me fall in love with it the first time I heard it when I was marathon-ing these records. It's the type of Soundgarden song you can listen to that sounds eerily reminiscent of their hard-rocking, heavy guitar riff sound of their previous two albums (Ultramega OK and Louder Than Love), all the while hearing their maturation towards a sound that actually sounds mellow, particularly around the, "So now you know who gets mystified" portions of this song. The song was an instant hit, and received considerable airplay on alternative rock stations, and for pretty good reason. This is, in my opinion, the first "great" Soundgarden song, and remains their best off of Badmotorfinger.

Badmotorfinger
Outshined
United States
Grunge, heavy metal
A&M
1991
Soundgarden

This is the only Chris Cornell song that I knew, before starting this list, would still be on my top 10. Obviously, "Black Hole Sun" remains as Chris Cornell's most popular output, and is the song people most recognize Soundgarden by almost immediately. "Black Hole Sun" was my introduction to Soundgarden and Chris Cornell a few years ago, and I am forever grateful for it; it made me buy Superunknown a couple years ago, and to this day, remains as one of the most complete and greatest albums I have ever heard. "Black Hole Sun", however, again, was the catalyst for all this; it's a song that kind of defined who I was in my angsty teenager years between 2009-2014, and typically, not a day would go by where I didn't listen to this song. It has helped me through a lot of my darkest days, and for that reason, "Black Hole Sun" means the world to me.

Superunknown
Black Hole Sun
United States
Grunge, psychedelic rock
A&M
1994
Soundgarden

Coming into this project, "Black Hole Sun" was my favorite Soundgarden song. Coming out of this project, "Burden in My Hand" is my favorite Soundgarden song, and probably my favorite Chris Cornell song. This is, in my opinion, the COMPLETE Soundgarden experience. Melodic, heavy, both instrumentally and lyrically, and Cornell's vocals are at their best in this track. The song's lyrics imply that they are about a man who murders a woman that they are in a relationship with, and leaves her body in the desert. The chorus in "Burden in My Hand" is so brutally honest, but at the same time, it's one of the best I've ever heard: "I shot my love today, would you cry for me?; I lost my head again, would you lie for me?; I left her in the sand, just a burden in my hand; I lost my head again, would you cry for me?".

Down on the Upside
Burden in My Hand
United States
Acoustic rock, rock
A&M
1996
Temple of the Dog

One thing Chris Cornell was extremely good at was emulating Led Zeppelin's signature bluesy sound. Although he did not really begin to showcase this until his solo work, "Four Walled World" on Temple of the Dog's lone album is a perfect example of Cornell and one of his groups perfecting this sound. The song starts out rather simple, with a deeply-rooted guitar riff and Cornell's raspy vocals, but by the end, the song has escalated into an exquisitely genius, albeit almost messy, duet between an insane guitar solo by Stone Gossard (Pearl Jam's lead guitarist) and Cornell's forceful shouting; all-in-all, it's pretty similar to Led Zeppelin's "When the Levee Breaks", in my opinion. The song is my favorite off of Temple of the Dog, an album that is already built by such gorgeous and strong tracks like "Say Hello 2 Heaven", "Pushin Forward Back", and the legendary Eddie Vedder/Chris Cornell duet, "Hunger Strike".

Temple of the Dog
Four Walled World
United States
Alternative rock, grunge
A&M
1991
Audioslave

Much like "Black Hole Sun", this is a really clichéd choice; "Like a Stone" is, arguably, Audioslave's most well-known song. At the same time, it's one of their very best. The song is incredibly simple, and doesn't try very much to be creative or "out-there", and the track was released on Audioslave's first album, which many critics commented the album was essentially a "mixture between Rage Against the Machine and Soundgarden". Despite that, Audioslave is chalk-full of great tracks, and "Like a Stone" is my personal favorite from this album. One of Cornell's prettiest tunes where the guitar is electric, the only time the song really takes a step out of its comfort zone is during Tom Morello's guitar solo, which is a perfect complementary piece to an otherwise gorgeous song.

Audioslave
Like a Stone
United States
Hard rock, alternative rock
Epic, Interscope
2002
Audioslave

Out of Exile continued Audioslave's break-out from being just a "Rage Against the Machine/Soundgarden combination", and the Grammy-nominated "Doesn't Remind Me" is probably the perfect example of them breaking out of that shell. "Doesn't Remind Me" is kind of a perfect mix between a Cornell-ballad, and a Cornell-rocker, and it might be my favorite Audioslave song among their three records. The tune is able to maintain a pretty, peaceful sound in its verses that remind me of Paul McCartney's "The Fireman" project and their Electric Arguments album that came a few years after this song, but the chorus is full of Cornell shouts and vocals being belt out, and the track is, once again, rounded-out perfectly by one of Tom Morello's out-of-place, yet effective guitar solos.

Out of Exile
Doesn't Remind Me
United States
Hard rock
Epic, Interscope
2005
Chris Cornell

There are three songs in the latter half of Euphoria Mourning - "Moonchild", "Disappearing One", and "Pillow of Your Bones" - that really struck a chord for me on Cornell's debut solo album, and set the tone for me on what to expect from his solo output. My favorite of the trio is "Pillow of Your Bones", probably the heaviest-sounding song of the three. The track is composed of several strange bits, ranging from an emotionally-strong acoustic guitar, some electric guitar and vocals that sound like they've been played backwards, stellar, simple drum-work, and, of course, Cornell's brilliant vocals. The tone of Cornell's solo work is shown to be completely different from any of his material with Soundgarden, Temple of the Dog, and Audioslave, and "Pillow of Your Bones" is brilliant evidence of Cornell slowly breaking away from that mold.

Euphoria Mourning
Pillow of Your Bones
United States
Rock, psychedelic rock, folk rock
Interscope
1999
Chris Cornell

I struggled so much picking a single song from Carry On, particularly thanks to the album coming up next, but man, this is genuinely a perfect album. There were roughly about 9 or 10 tracks off this album I picked out and labeled as favorites, and "Killing Birds" was the one that I fell in love with the most. "Killing Birds" continues Cornell's break from the sound he has become familiar with, as Carry On represents his first solo output with no involvement of any of the three groups post-their existence. "Killing Birds" is a genuinely peaceful and pretty song, while still maintaining itself to be a pretty gentle rocker; it features a strong albeit simple solo. Although Cornell would move away from this pretty, acoustic/electric-mixture for an album after Carry On, it's tough to argue the fact that Cornell found another perfect sound that just works for him.

Carry On
Killing Birds
United States
Alternative rock, adult contemporary, hard rock
Suretone, Interscope
2007
Chris Cornell

After Cornell's adventure into electronic pop music with Scream, his collaboration with Timbaland, Cornell returned to form in 2015 with the release of Higher Truth. I need to get this out of the way, right now: Higher Truth is, undoubtedly, one of the greatest albums I have ever listened to. Just based on first listen, it is one of my all-time favorite records. About two weeks ago, a few days after Cornell's passing, I was listening to Pearl Jam Radio, where a prerecorded interview with Cornell, done shortly after the release of this album, was taking place; Cornell specifically mentioned how his songwriting and style was beginning to take influence from Cat Stevens, and it's in full view on this track, "Before We Disappear", my favorite from Higher Truth. This is such a beautiful song, and one of the most emotional I've ever heard from Cornell. Considering this is the last solo album we've been graced with by Cornell, both this song and this album have very deep emotional meaning and impact, which only contributes to the magnitude of this song.

Higher Truth
Before We Disappear
United States
Rock
Universal Music Enterprises
2015
Chris Cornell

Much like Higher Truth, "The Promise" shares emotional significance for being the very last solo release of Chris Cornell's lifetime. The song was written and as the ending credits for the movie of the same name, and was released as a charity single on March 10th, to help benefit the International Rescue Committee. The song is similar to "Before We Disappear", as it is very ballad-y, but features a full-fledged orchestra; the song is brilliantly balanced by featuring quiet, simple acoustic verses before eventually exploding into luscious orchestration that is, of course, complemented gorgeously by Cornell's vocals. While the song is a complete departure from the sounds of Soundgarden that built Chris Cornell into the musician that broke him into the spotlight, it's the perfect way to conclude the career of one of the greatest vocalists, frontmen, performers, and musicians of this generation.

The Promise
The Promise
United States
Rock
Chris Cornell
2017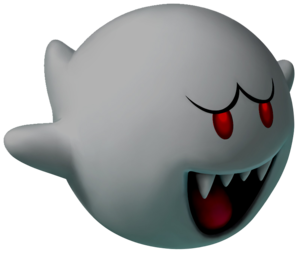 My dear friend Packy really talked me up there, I'm basically blushing furiously as you read this. I'd first like to thank him sincerely for bringing me onto this, as well as apologize for kind of getting this done at the last second. Chris Cornell's voice has always kind of been a familiar and present and comforting thing to me. I'm fairly confident the first album I ever listened to was Audioslave's self-titled debut. It really never stopped spinning in my mom's CD player, and if you asked her she'd still probably tell you that her favorite singular song is (still) the track "Cochise" from that album. And for all the credit Packy's been giving me, I know there's someone who's opinion on this probably has more weight than my own as far as this music goes - and that's the user formerly known as Black Hole Sun herself, Crocodile Dippy. I'd like to give her a sincere thanks as well for suggesting I pick up Soundgarden's Superunknown considering how much I loved Audioslave. Several tracks from Chris's complete discography would probably make it onto a soundtrack of my life if ever there was one. One more important thing I need to make clear is that I'm writing about the songs that I love the most, the songs I've listened to the most, and the songs that have had the biggest effect on me. So, spoiler alert, Black Hole Sun is #1. Sorry if that ruined anything for you, but at least you won't have to browse the countdown wondering if Banjo snubbed Black Hole Sun and put some really obscure B-side from 1988 just to show off his hipster cred. Anyway, without further adieu, here are the tracks by Chris that I love the most:
Chris Cornell

Chris's first solo album is full of great songs showcasing his voice against smoother fare than the work he did with Soundgarden. There are so many beautiful, lush tunes on it, but my favorite is this dreamy apocalyptic love (?) song. I'm really a sucker for anything with interesting sounds and textures, so the wavering, ascending feedback spurts in the background really do it for me.

Euphoria Mourning
Preaching the End of the World
United States
Rock, psychedelic rock, folk rock
Interscope
1999
Soundgarden

I remember reading somewhere that Soundgarden only wrote three songs that dropped the word "fuck", but those three songs total amounted to 61 utterances of the word. The number of times they drop the big F in this song is second only to Big Dumb Sex (also on this list; I don't really know what that says about me) and I can't help but love it. It's wild and ridiculously fun and immature and not only features the mandolin and the mandola but also this weird guitar breakdown that sounds like a railroad crossing bell. It's a great anthem for being an angry all around ornery person.

Down on the Upside
Ty Cobb
United States
Punk rock
A&M
1996
Soundgarden

Hey look, it's that other "FUCK" song. I feel rather silly coming off of that long introductory paragraph full of emotion and stuff about how these songs personally affected me only to include two of what seem like "joke tracks" in a row...but hey, who cares. God I love this song. Because on one hand, I think it's part of that core grunge ideal of rebelling against all the lame hair metal on the radio at the time. It's like a pastiche of all the awful cock-rock that just comes off and says "I'M GONNA FUCK YOU" instead of dancing around the sentiment with cheesy lyrics that almost always include the words "tonight" and "alright" rhymed together. On the other hand, it's also just a really fun vulgar song and there's probably not much deeper to it than that. Chris's vocal belting is absolutely on point here, for that matter.

Louder Than Love
Big Dumb Sex
United States
Alternative metal, grunge
A&M
1989
Audioslave

This was, for quite a long time, my favorite song. The imagery in the lyrics is perfect, and they're carried in the best way possible by Chris's voice. At this point in time it's important to note that Chris was pretty rough on alcohol and cigarettes, and you can hear it in his voice. As sad as that is, it really adds a dimension to the vocals, and it certainly comes out in the chorus. On top of that, the guitar solo alone is one of the best thing to come out of the Chris/RAtM collaboration. It's a song that I'm always happy to hear come on and kind of defined my childhood.

Audioslave
Like a Stone
United States
Hard rock, alternative rock
Epic, Interscope
2002
Soundgarden

Well, it's certainly the easy choice, I make no apologies for that. But if ever there was a song that showed off what Soundgarden is at its core, and moreso Chris's music in general it's this one. I firmly believe it's a perfect song. It's a resigned, beautiful apocalypse anthem that shows off Chris's songwriting at its finest.

Superunknown
Black Hole Sun
United States
Grunge, psychedelic rock
A&M
1994