MarioWiki
:
Nintendo Independent Wiki Alliance
From the Super Mario Wiki, the Mario encyclopedia
Jump to navigation
Jump to search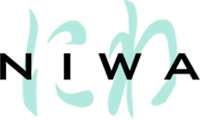 The Nintendo Independent Wiki Alliance, or NIWA for short, is a network of independent wikis striving to chronicle the many diverse video game universes created by Nintendo.
History
Before the idea of a Nintendo wiki network was fully formulated, Zelda Wiki approached Bulbapedia to begin a possible affiliation. After some deliberation, it was eventually decided that an entire network of independent Nintendo-based wikis could be created, and the Super Mario Wiki was asked to become a founding member. Soon thereafter, Zelda Wiki administrators Axiomist and Mandy contacted Porplemontage, the founder of Super Mario Wiki, about an alliance with the Zelda Wiki, which he initially refused.
Some time later, Bulbapedia's headmaster, Archaic, made this post on the MarioWiki forum, which led to a formal discussion about the then-called INW, or Independent Nintendo Wikis. Progress was made, and after a couple days, Porplemontage agreed to the alliance and the Super Mario Wiki became the third founding member of NIWA.
WiKirby, Metroid Wiki, Wars Wiki, and many others later joined the alliance.
Name
There were many proposals for the name of this new organization, but the one that was eventually chosen was the "Nintendo Independent Wiki Alliance" or "NIWA." In Japanese, niwa 「にわ」 means "garden," symbolizing the natural growth of our fan communities. The acronym is especially fitting given Nintendo's own origins in Japan.
Coordinator
Nookipedia's SuperHamster is the Coordinator of NIWA, and Porplemontage (talk) is the Super Mario Wiki's Representative to NIWA's Executive Board.
External links
See also