The 'Shroom
:
Issue 106/Fun Stuff
From the Super Mario Wiki, the Mario encyclopedia
Jump to navigation
Jump to search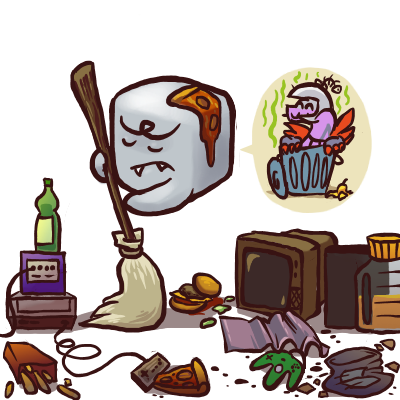 Staff Notes
Hello, Shroom readers! Superchao (talk) here, with the New Year's issue of Fun Stuff! While I'll probably be leaving this team up to someone else from now on, I just might be sticking around the 'Shroom - you can't get rid of me that easily! Now enjoy some brand new games and puzzles for the new year!
Section of the Month
FUN STUFF SECTION OF THE MONTH
Place
Section
Votes
%
Writer
1st
It's aMAZEing
12
30
Meta Knight
2nd
Guess Who!
8
20
Andymii
2nd
Guess That Game!
8
20
Super Mario Bros.
---
Word Activities
---
Andy challenges your character knowledge in Guess Who!
[read more]
Graphic Activities
---
Pyro Guy offers some challenging Picross puzzles!
[read more]
---
The results for last issue's special contest!
[read more]
It's aMAZEing
Written by: Meta Knight (talk)

So it's finally here, a brand new year
If you know that though, you'll be full of cheer
Put your hands together, if you want a maze
As we take you through these monkey days
Huh!!
DK! Donkey Kong!!
He's the leader of the bunch, you know him well
He's finally back to kick some tail
His Coconut Gun can fire in spurts
If he shoots ya, it's gonna hurt
He's bigger, faster, and stronger too
He's the first member of the DK crew
Huh!
DK! Donkey Kong!
DK! Donkey Kong is here!
DK's got style, he's got the groove
He wears a tie, to make his move
Always looking cool when he needs to be
But here it is for you to see
If you choose to solve, you'll not choose wrong
A sexy tie, from this cool Kong!
DK! Donkey Kong!
He has such style, he has such grace
This Kong's got a cabin place
He can model his tie, when he needs to
But it's this month's maze, just for you
He won't be happy, I've scribbled on it
But I'll show him, who's got more wit
Huh!
MK! Meta Knight!
MK! Meta Knight is here!
It's January, we've lost the heat
That doesn't stop DK, from keepin' the beat
Don't dare steal, his banana bunch
He'll hate you and, he'll steal your lunch
He can play the bongos, he'll play a song
But Kremlings beware, when he expands his dong
Huh!
DK! Donkey Kong!
Huh!
Finally, let's end this rap
It's the last bar, of the DK scrap
This Kong's so strong, it isn't funny
Can make a Kremling cry out for mummy
Can pick up a boulder with relative ease
Makes crushing rocks seem such a breeze
He may move slow, he can't jump high
But this Kong's one hell of a guy
Huh!
C'mon Cranky, take it to the fridge!
Walnuts, peanuts, pineapple smells
Grapes, melons, oranges and coconut shells
Ahh yeah!!
How to Play:
-Copy the image in an art program (such as Paint, Photoshop, paint.net, etc.)
-Click the line tool and adjust the size as needed
-Use the line tool to get from arrow to arrow
-Zoom in and out as needed
Good luck!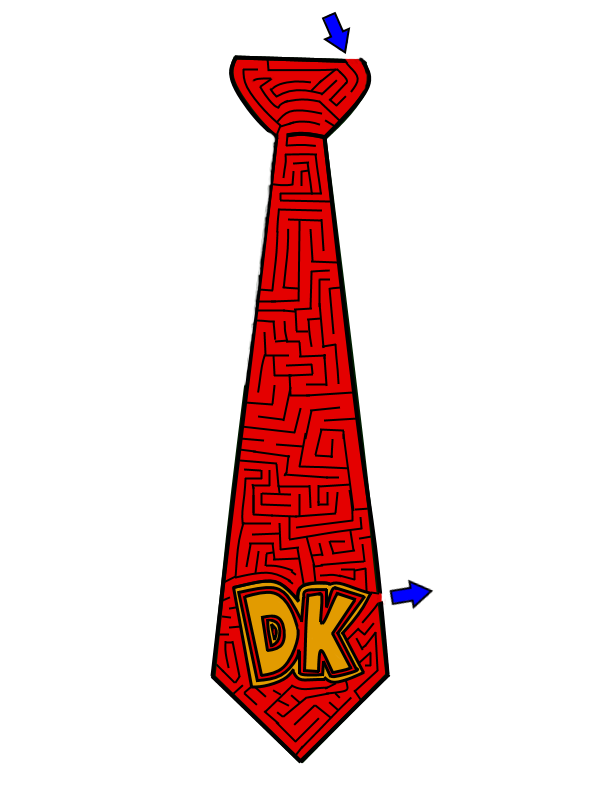 Picross
Written by: The Pyro Guy (talk)

You know what game I like to play? Pokémon Picross. It's a free-to-play puzzle game where you do picross and collect Pokémon. While your in game currency goes down fast (at 8 picrites a day, it'll be a while 'til I hit 500), it is very fun and charming. One small detail I did pick up was that the picross actually colours itself in as you complete it. Amazing! So from that, I've decided to advance my puzzles further by providing a coloured answer alongside the original answer; however, I didn't manage to find any small monster things that cheat to help you (seriously, one Pokémon fills in 49 squares for you), but you know what I say to cheaters? Uh... never mind. Cheat if you want to.
For an explanation on how to play, see here. This time, the theme is;

SUUUPEEEER SMAAAAAAAAAAAASSSSSSSHHH BROOOTHEEERS
That's right! Even though the ballot crushed my dreams (and possibly even yours) I've decided to create some picture puzzles based on this amazing series.
now to find some more copies of bayonetta to destroy...
Hah, just kidding. Maybe.
| | |
| --- | --- |
| EASY: | |
| HARD: | |
Now for my latest feature: coloured answers! Or colored.
Did you get them right? Hopefully! I'll see you all next month, with the theme of Wario! Don't worry Wario haters, I'll prepare something you'll enjoy. Goodbye!
Guess Who!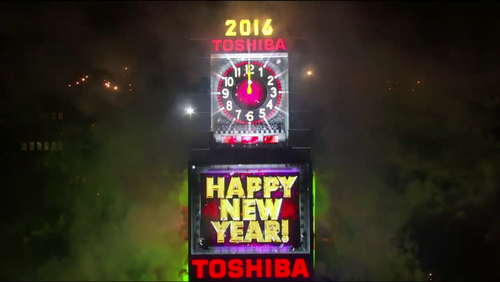 Welcome to the first "Guess Who" of 2016!
I would like to start off with saying that my new section, "Silly Stories, By You!," has been green-lighted (yes, I had a minor title change). Thank you for voting! It's a project I've been planning for a while, and I can finally do it. To help kick the project off, please down to the section below and answer some basic questions as silly as possible. The article will be ready by February. I'll try to keep writing "Guess Who" for the time being, in case something doesn't work out.
But anyway, now that it's a new year, let's reflect on everything that was released in 2015, so that means today's theme is, well, 2015. Any character that played a major role in a Mario game released in 2015 is eligible, so if you've continued to play Mario throughout the year, you should enjoy this!
Guess Who! January 2016
Theme:
2015 In Review

Level 1: Easy
This character originally starred in a minigame from Super Mario 3D World.
He lacks the ability to jump because his backpack is so heavy, meaning he lacks the intelligence to TAKE THE THING OFF. C'mon.
His game was released in Japan and the United States in 2014, but is eligible for this theme because it was released in other territories in 2015.

Level 2: Normal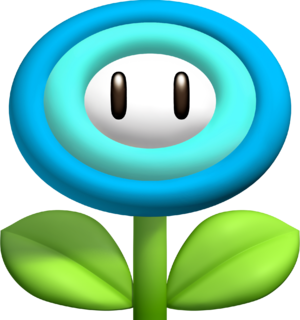 This character (whom you probably know) got his own game mode.
Whomever plays as him has the ability to crush other players, put them in an electric hamster wheel, and more fun stuff.
Did I mention that he always wins?
Level 3: Hard
He's being ridden on in the cover art of a game that took forever to hit the United States.
Though he's not the star of the game, he appears as a major ally.
He has large, orange lips and a long, red tongue.

BONUS: What's the Elusive Game?
This game is a first-person rail shooter.
It was only released in Japan, and developed by Sega and Capcom.
Check your local D&B if it's there yet.

Answers:
Easy: Captain Toad!

Normal: Bowser! Seriously, if can't beat Bowser Party mode as Bowser, then you're not very good.


Hard: Poochy! (Next person who says they worship Poochy gets thrown in a pit of starving, bloodthirsty puppies.)


BONUS: What's the Elusive Game?: Luigi Mansion Arcade! (It's currently being tested at Dave & Busters.)
Well, how did you do? Regardless, thank you for playing Guess Who. Check back February for more Guess Who fun!
Silly Stories, By You!
There's no context to this. Trust me. Just answer the following questions in this following Google Form, and it'll be transformed into a really random story next month. Please try it; it'll be quick!
Thank you all!
Did You Know?
Written by: Marshal Dan Troop (talk)

That the Ice Climbers were removed from Super Smash Bros. 4 because they wouldn't run on the 3DS?
That Hideo Kojima wanted to put Solid Snake in Smash Bros. Melee but that it was too late in the games development by the time he asked?
That Lakitu is Shigeru Miyamoto's favorite enemy?
That Wario's prized possesion is his chicken Hen?
That Bullies were originally going to be in Super Mario Galaxy?
That Mario Party 4 was the first Mario Party game to take place in an actual party?
Hiding Koopa - Find the Differences!
HI! I'm your nutritious Stats Manager, Tucayo, here with the results of our Hiding Koopa - Find the Differences winter special contest extravaganza 3000! Last issue, we gave you a challenge: to find twelve hiding Koopas and eight differences in this image. These are the answers: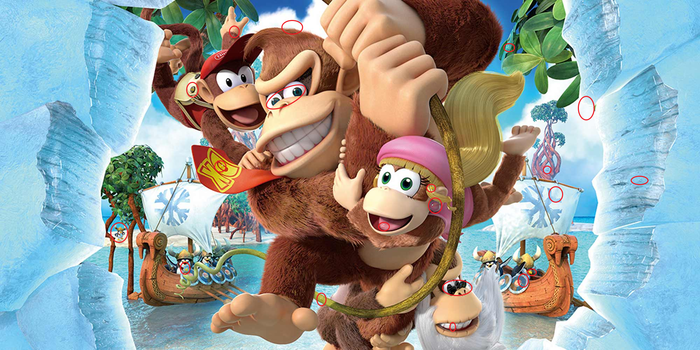 We had a great response, so thanks to everyone who participated! These are our winners, congratulations to them!
Remember 'Shroom Tokens will be able to be exchanged for Awards Tokens. Keep participating in our events!