The 'Shroom
:
Issue 106/Fake News
From the Super Mario Wiki, the Mario encyclopedia
Jump to navigation
Jump to search

Editorial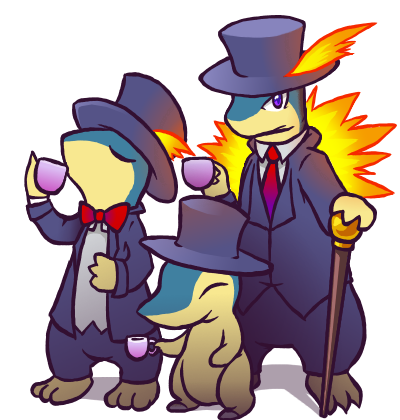 Written by:

MrConcreteDonkey (talk)
Welcome to the Fake News, and happy 2016! I'm sure you'll all be glad (?) to hear that I found my lost imagination, which had fallen behind the sofa. Honestly, that's probably the first place I should have checked.
2015 was a great year for the Fake News (and The 'Shroom as a whole), and hopefully 2016 will be even better! M-maybe? I guess? Possibly?
In terms of staff news, Banjo's Hot Records are now going to be bi-monthly, starting next month. Additionally, this edition of Dear Anton will be the last for a while, as Anton's getting some rest. However, don't worry, he's got a replacement - and you might've seen him here before...
So, have a good Janua- oh, wait, it's almost over, isn't it? Uhhhhhh...
*escapes through the window!*
Section of the Month
FAKE NEWS SECTION OF THE MONTH
Place
Section
Votes
%
Writer
1st
Cooking Guide: Stirring the Pot
10
20.41%
Dippy, Packy and SMB
1st
Dear Anton
10
20.41%
Hypnotoad
1st
Police Blotter
10
20.41%
MrConcreteDonkey
2nd
Monthly Inquisition
6
12.24%
NEXandGBX
3rd
Obituaries
5
10.2%
Yoshi876
Miraculously enough, we have a three-way tie for first! Between five people, too! Congrats to everyone, though, last month's Fake News was brilliant all round.

---
Entertainment Features
---
Toadbert makes some resolutions for the new year.
[read more]
---
Anton and Shoey forget what 'bi-monthly' means.
[read more]
---
Anton's going away for a while, so enjoy Dear Anton while you still can!
[read more]

Elvin Parsley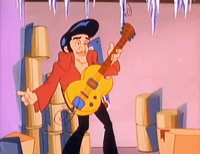 In a bizarre series of events, the king of rock 'n' roll and Sockhop Land died deliciously today, as Chef Torte confused him for actual parsley and as a result he chopped him up and added him to what is actually quite a nice stew. I highly recommend that you try some.
The citizens of Sockhop Land called for Chef Torte's head, but sadly due to the custom there, their chant just became another hit song, and their message kind of lost all meaning... just like most songs today. Various dignitaries from other kingdoms sent their condolences, however, the Mushroom Kingdom's one raised a few eyebrows when they sent over some of the stew that Elvin was made into. Thankfully, the residents agreed that it really was delicious and so an awkward moment was skillfully avoided. The Princess of the Mushroom Kingdom, however, called the incident a diplomatic nightmare and thus sacked Toadsworth and placed him on a 10 year ban from Mushroom Kingdom politics.
Sadly though, arguments are still around following his death. Some still want Chef Torte's head, whilst others are more concerned about what should be playing at Elvin's funeral, with hit songs such as "A Little Less Chilli Pepper", "Are You Lemon Balm Tonight?", "Blue fenugreek Christmas", or "Can't Help Falling in Oregano" being the favourites. But any song can get it. Chef Torte also tried entering his soup in a Mushroom Kingdom Masterchef, but sadly it was disqualified due to the soup waggling its hips too often and its constant attempts at rhyming ingredients that it saw. It caused a bit of a delay when it got to "orange".

Written by: Toadbert101 (talk)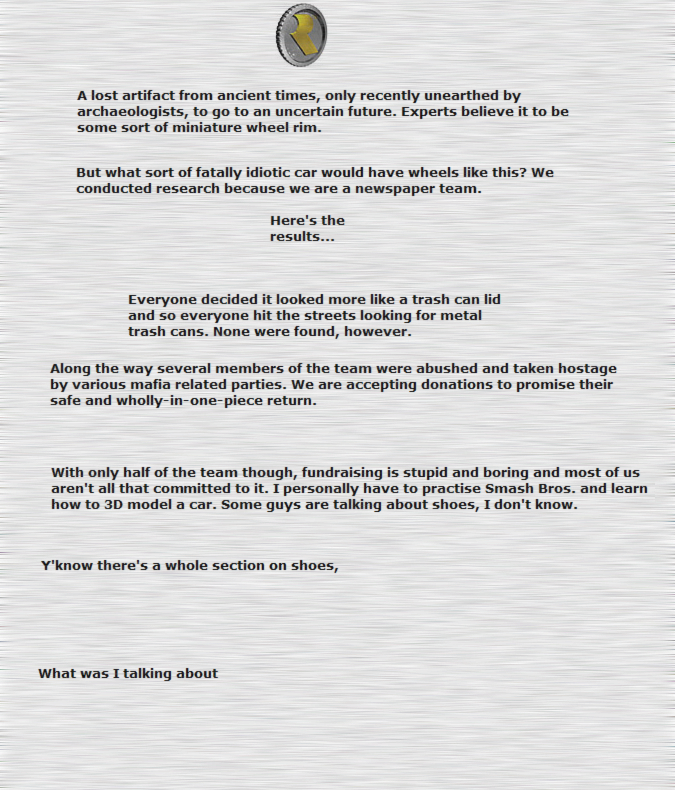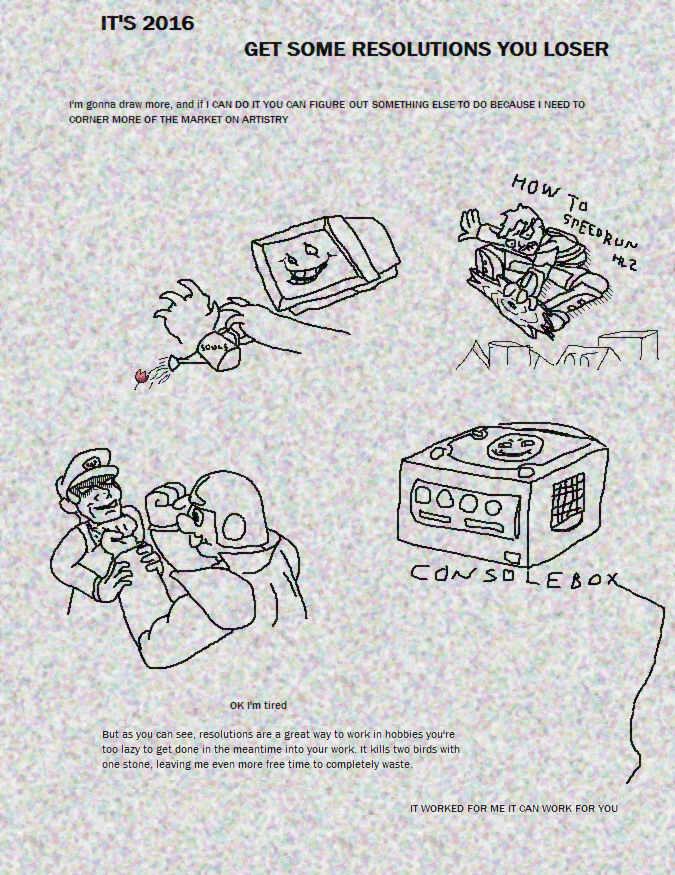 Written by: Marshal Dan Troop (talk) and Hypnotoad (talk)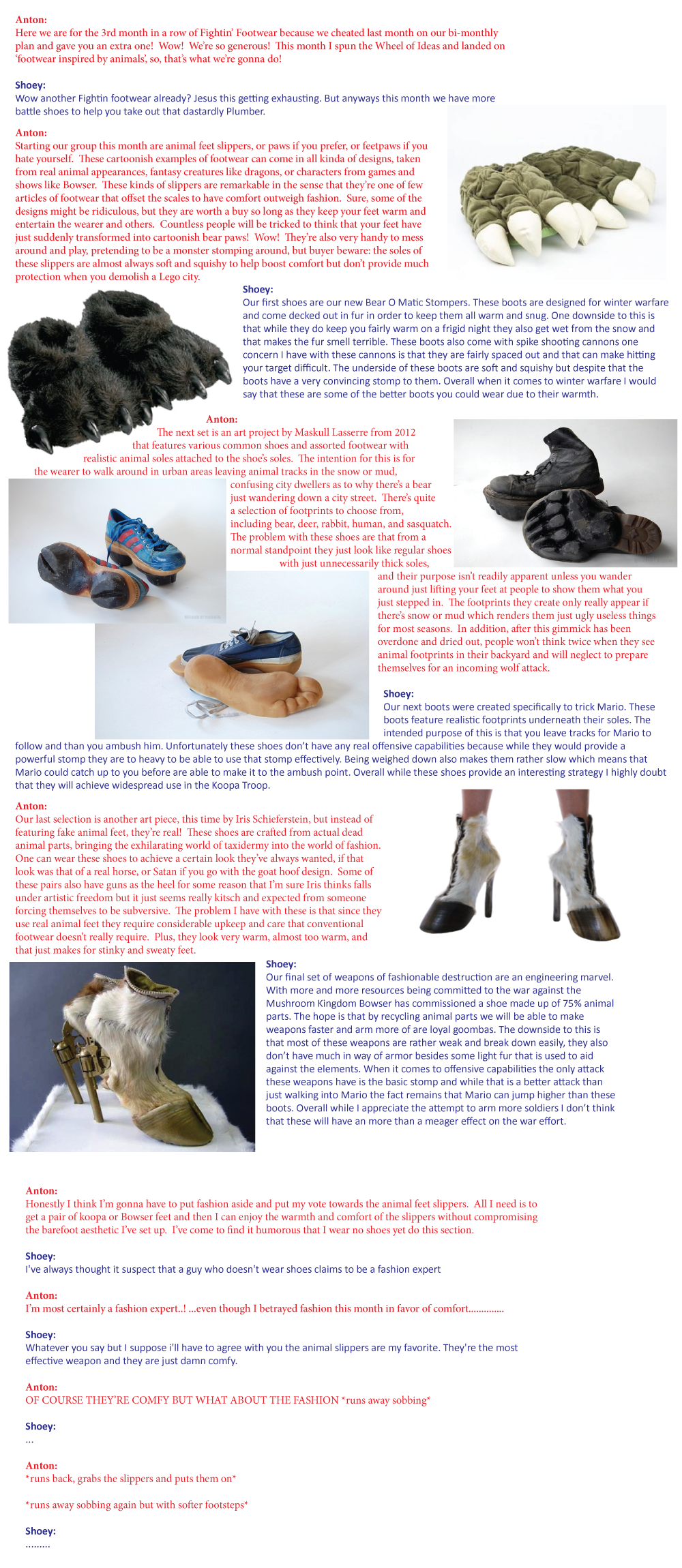 Huge thanks to everyone who sent in questions and endured my constant barrage of "plz send me more questions" in chat, as well as 22 and Edo for proofreading and letting me bounce ideas off of them and everything else!!! Rather than my usual bit at the end, it's time to say that there's actually someone else to be sending questions to, as this section will be my last (for a while at least). My good pal MST3K (talk) (Forum profile) is taking his position back in this section while I get some well-needed rest. Please send him your questions on the wiki or the forum, and if things are sent to me anyways I'll forward them to him of course. I loved doing this section for the past 20 months and I trust '3k will keep the spirit alive in his own way, so please continue sending this little spot of Fake News your love and treat '3k well for me  :)