The 'Shroom
:
Issue 125/Fun Stuff
From the Super Mario Wiki, the Mario encyclopedia
Jump to navigation
Jump to search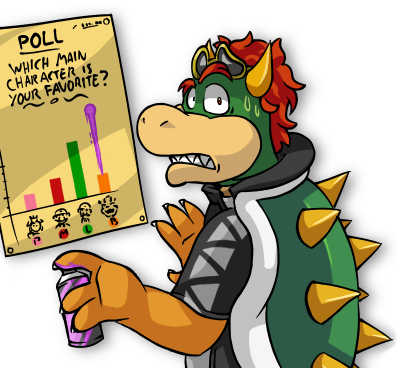 Staff Notes
Written by: Lord Bowser (talk)
Wow. I disappear for a month and come back as a director. I should disappear more often!
Anyway, hi! I'm Lord Bowser, your new Fun Stuff director. You've probably seen me around before almost anywhere in The 'Shroom, but if not, nice to meet you! First off, I'd like to thank Andymii (talk) for his contributions to Fun Stuff. He was a great director for the team, and I'll be sure to try to carry on his legacy the best that I can. I'd also like to thank the core 'Shroom staff for their support of my application, as well as Gabumon (talk) for this gorgeous staff portrait; I will make sure to be as good a staff member I can be in return!
Sappiness over, there's one huge new thing this month!... besides me. Fun Stuff, along with some of our other teams, has a new banner! Courtesy of our own Hypnotoad (talk), I must say, it looks beautiful. These banners debuted in his presentation for Favorite 'Shroom Team; make sure to check it out, along with the rest of our ceremony if you haven't already!
Unfortunately, we also lose a section this month; LudwigVon has resigned from Word Search due to time constraints, but don't worry! He'll still be here to provide us with Mystery Images. Remember that if you want to take up Word Search in his place, or take up any 'Shroom section, you should check out our sign up page for more info!
And with those awfully long staff notes, I hope you enjoy this new era of Fun Stuff. This is a new and exciting experience for me, and I can't wait to see how we'll all do in the future! Thanks for supporting Fun Stuff for so long. :)
Section of the Month
Andymii takes a very much well-deserved win this month; 39 votes to Guess Who!, the most I've ever seen go to a single section! It's amazing to see so much support for a fan-favorite section, and I wish the best of luck to anyone who decides to take it up in his place. Congratulations as well to Meta Knight, whose It's aMAZEing section will be dearly missed, and FunkyK38 for her top-quality works as well!
FUN STUFF SECTION OF THE MONTH
Place
Section
Votes
%
Writer
1st
Guess Who!
39
73.58%
Andymii
2nd
It's aMAZEing
5
9.43%
Meta Knight
3rd
Where in the Marioverse is Carmen Sandiego?
3
5.66%
FunkyK38
---
Mind Games
---
Someone made off with Daisy Cruiser! It's up to you to find it!
[read more]
Picross
Written by: The Pyro Guy (talk)
It's summertime. Well, it has been summer for a few months now, but I never had the chance to make a picross about it until now. So, you know the drill; sit back and relax in the sun... while doing picrosses.
How to play:
Any program with a fill tool works for this (even Paint); just copy and paste the pictures onto the program and follow these steps.
Each number on a row or column (called hints) represents a line of filled in squares on that row or column; for example, a row starting with "6" would have a row of six black squares with no white between them.
There must be at least one blank square between each line of filled in squares.
Each square is filled with either black or white; you can fill confirmed white squares with gray to help you keep track.
It's easier to start with the larger numbers.
Every now and then, I might throw in a revealing hint to assist your progress, like the Pokémon in Pokémon Picross. These hints are shapes or lines that fill in squares on the grid. I didn't add a hint this time; good luck!
Answers:
Find the Differences
Written by: Lord Bowser (talk)
Greetings, 'Shroom readers! This is Lord Bowser, returning with Find the Differences this month! Apologies for my absence last issue; I had a lot of responsibilities I needed to take care of last month, which didn't leave me with enough time to work on my 'Shroom articles. But no matter; all is well now!
This month's featured picture is artwork from New Super Mario Bros. Here is the original picture...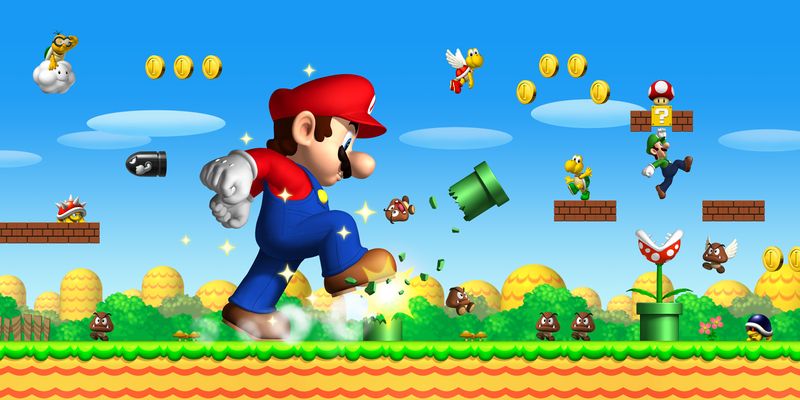 ...and here is the edited version.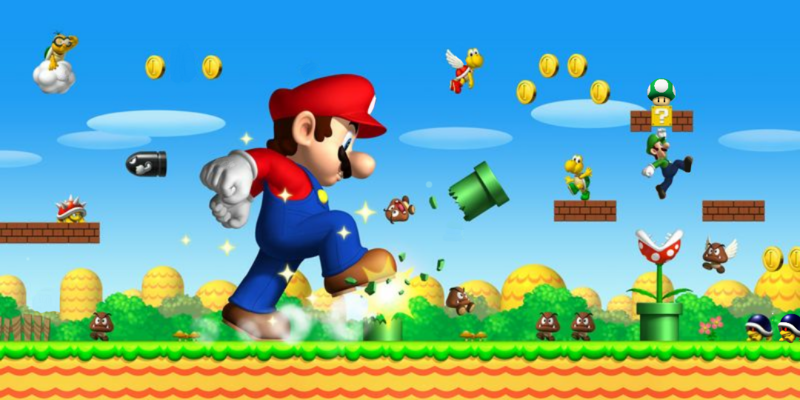 There are 12 total differences to look for here. Answers are located below, but remember, no cheating! Good luck, and I hope you enjoy!
Mystery Images
Hi readers! Welcome to Mystery Images. As always, the goal is to identify a character, place and game by using the following images. Have fun!

Round 1 - The character
Round 2 - The location
Round 3 - The game

Answers:
Thanks for playing! Come again next month for more puzzles.
Where in the Marioverse is Carmen Sandiego?
HOW TO PLAY
Each issue, you will be given a case to solve and clues to use to help you find the solution! Use your Mario knowledge to crack the case!
You will begin each case at the scene of the crime, and you will be given three clues from passerby as to where the next hot spot is and what game it's from. Using your knowledge of Mario games and the Super Mario Wiki, figure out where the crook is and go track them down! There are four locations each round: the crime scene (1) at the start, two locations (2 and 3) with clues, and the hideout for the crook of the month (4). Answers for locations will be given with the corresponding round, for example, the clues from the crime scene will lead you to location 2, and once you open the spoiler bubbles for location 2, you will be given the correct answer. You can open the clues for each location in any order you'd like, but be careful! You may encounter an incorrect clue that could throw you off the case!
Clues offered will give you a hint either about the next location or the game it's in. Unlike a regular Carmen Sandiego game, you do not have to collect information about the crook you are tracking down.
Challenge round (optional):
-Find all locations and games correctly in two minutes or less
-Find all locations and games correctly without using the rest of the Wiki for help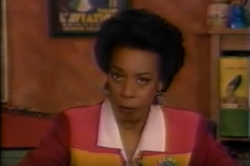 "Terrible news, Gumshoe, the ACME office vacation has been cancelled! Princess Daisy's cruise ship has been stolen by one of Carmen's larcenous ladies, the Cheep-Cheep Crook! Princess Daisy is furious- Peach can't hold her back for long, so go find that stolen ship, gumshoe! The princesses and everyone in the office is counting on you!"
Crime Scene

The Crime

Peach's castle has been stolen! Go find whodunnit, gumshoe, and get that castle back!

CLUE 1

"She was headed towards the beach that 4 out of 5 dentists would vacation to!"

CLUE 2

"That game was totally beefless."

CLUE 3

"Gotta love that Snack Basket. That was a great move."
Location 2

CORRECT ANSWER

Plack Beach from Mario & Luigi: Bowser's Inside Story

CLUE 1

"I need to go get my eyes checked- I thought I saw her talking to Princess Peach at a toll booth!"

CLUE 2

"Oh hey, are you sure Carmen Sandiego wasn't the villain of that game? It seems like really her style."

CLUE 3

"She said something about a pyramid, some Trans-something pyramid."
Location 3

CORRECT ANSWER

San Francisco from Mario is Missing

CLUE 1

"She rode by on a bike with a kite on it."

CLUE 2

"She dropped her ticket for a water slide ride! I wonder if I can use this..."

CLUE 3

"This is a rather deluxe game, wouldn't you say?"
CASE CLOSED
HIDEOUT ANSWER: Water Park from Mario Kart 8 Deluxe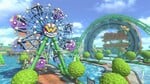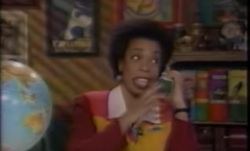 "Another case, cracked! Great job, gumshoe! Princess Daisy has her cruiser back and the ACME office vacation is back on schedule! We followed your careful deductions right to the criminal- she was waiting to meet up with Carmen to deliver the goods- we reached her just in time! Keep your pager on, cadet, we'll be sure to contact you if we get a new lead on Carmen's whereabouts!"
Quiz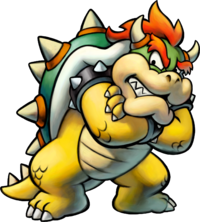 Howdy 'Shroom readers, and welcome to the Quiz! As you may have figured out from the name, this is a section where I quiz your Mario knowledge.
As you're probably aware, we have a new Fun Stuff director, Lord Bowser (talk), so I figured this would be as good a time as any to have a Bowser quiz. Plus, it's Summer over here, and Bowser likes fire, so there's a tenuous link to the seasons as well.
Easy
What game did Bowser Jr. first appear in?
What type of character is Bowser in Mario & Sonic at the Olympic Games, Power or Skill?
Instead of Princess Peach, who did Bowser kidnap in Super Mario 3D World?
Medium
What is the name of the Bowser-themed board in Mario Party 2?
What are the names of Bowser's Karts in Mario Kart DS?
In what game does the artwork to the right feature in?
Hard
What obstacle in Bowser Badlands disrupts the trajectory of the golf ball?
What Chinese novel influenced the design of Bowser?
What colour is the Bowser who was originally confirmed as Bowser's brother?
Answers:
Easy
Super Mario Sunshine.
Power.
The Sprixie Princesses.
Medium
Bowser Land.
Tyrant, Standard BS, Hurricane.
Mario & Luigi: Bowser's Inside Story.
Hard
A Boo.
Journey to the West.
Blue.