The 'Shroom:Issue 131/Pipe Plaza
From the Super Mario Wiki, the Mario encyclopedia
Jump to navigation
Jump to search

Director's Notes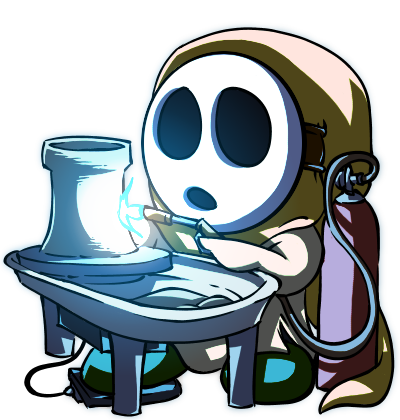 Written by: The Pyro Guy (talk)

Well, 'Shroom readers, I made it. Despite not being the Yoshi876 you're familiar with, I'm still just as British and would like to say my first hello as your new director of Pipe Plaza. So! I'm The Pyro Guy, the new face that you'll be seeing for the foreseeable future. I'm here to put some effort in to continue Yoshi876's legacy and make this sub-team the greatest on the entire website. Maybe. I mean, the Awards may say otherwise but we all know that this one is the best anyway.
Before we get into the meat of the issue, I'd firstly like to thank Yoshi876 (talk) for all the work he has put into this team over the years; it'd be a crime to let him off without the recognition he deserves. I'd also like to thank the whole of the staff for my more than warm welcome and helping me transition into the team, and a personal thank you to Gabumon (talk) for this incredible portrait on the right. My final thanks goes out to our writers here; you're the ones putting the effort into this team and I can't thank you enough for contributing to Pipe Plaza for these past issues.
Now that we're done with formal introductions, welcome to another issue of Pipe Plaza. Other than... me, and a new section (more on that below), there's not much to say, but we've got a bunch of informative sections for your brains to absorb via digital osmosis, so take your time to read everything through!
Oh, and one last thing; we've got a brand new section! Alex95 (talk) is now writing NIWA Spotlight, which is much like The 'Shroom Spotlight but with a focus on other wikis across NIWA. Do have a look.
Section of the Month
Congratulations to Superchao and Alex95!
Pipe Plaza SECTION OF THE MONTH
Place
Section
Votes
%
Writer
1st
Interview
8
32%
Superchao
2nd
Upcoming Game
6
24%
Alex95
3rd
UPdate
4
16%
Superchao
---
New Articles
Hello, everyone! I'm your Statistics Manager, LudwigVon, here to present you a new edition of New Articles. A section where I give you an up to date about all the new articles created within the past month. It is always a pleasure to see the creation of new articles that will increase the information found on the Super Mario Wiki. When creating new articles, be sure to keep in mind the Manual of Style.
Without further ado, let's take a look at those new articles.
Upcoming Game
'Street Fighter 30th Anniversary Edition'
Developer
Digital Eclipse
Publisher
CAPCOM
Platform(s)
Nintendo Switch
Release date
May 2018
Genre
Fighting
Rating(s)
Input

Nintendo Switch:

Joy-Con

Nintendo Switch Pro Controller
Greetings everyone! I'm Alex95 and welcome to this next 'Shroom issue of Upcoming Game! Get ready to Hadoken and Tatsumaki your way to victory once more as you relive some of the greatest hits of the Street Fighter franchise with Street Fighter 30th Anniversary Edition!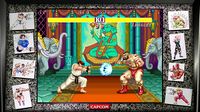 Aside from being a mouthful, Street Fighter 30th Anniversary Edition is a collection of past mega-hit games filled with hard-hitters like Ryu, Chun-Li, Zangief, and more. This collection contains not one, not two, not five, not ten, but twelve past games, all preserved and replicated for this Nintendo Switch mega collection! Street Fighter, Street Fighter II, Street Fighter II: Champion Edition, Street Fighter II: Hyper Fighting, Super Street Fighter II, Super Street Fighter II: Turbo (gotta love those twos), Street Fighter Alpha, Street Fighter Alpha 2, Street Fighter Alpha 3, Street Fighter III, Street Fighter III: 2nd Impact, and Street Fighter III: Third Strike. I don't recall ever seeing this many games in a single cartridge, so you will definitely get your money's worth!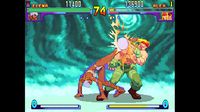 Seeing as you're reading this on a Mario fansite, you probably don't know what Street Fighter is. And if you do, well then, this next paragraph may be irrelevant to you. Gotta keep people in the know, you know? Anyway, the Street Fighter series are fighting games. You may have played something like Super Smash Bros., you may have even bought Ryu in Super Smash Bros. for Nintendo 3DS / Wii U. But the Street Fighter games are what many claim to have began the trend of fighting games; the king of fighting games, if you will. Players pick their combatants, followed by an arena, and then duke it out. Unlike Smash, Street Fighter uses a health bar system, and the goal is to wear down your opponent's before they do the same to you. All fighters have various moves, ranging from standard presses of the A Button to full combos like left, down left, down, down right, right, and then A. Good thing there's a move list you can view from the pause menu!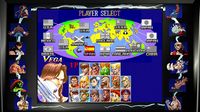 If you played any of these games growing up, they will be exactly like how you remember them, and then some! If you don't have a buddy to play with, pick a game and take your skills online! Four of these games (Street Fighter II: Hyper Fighting, Super Street Fighter II: Turbo, Street Fighter Alpha 3, and Street Fighter III: Third Strike) are compatible with the Switch's online service. You can play in a Ranked match where you get a score for your skills, or a Casual match where you just play for fun. Offline, there is also a save feature that can be used during a respective game's story mode. Handy!
But this collection of mega-hits isn't all fun and games (okay, it's all fun). The pack also contains looks into character biographies so you can learn more about your favorite characters or these characters for the first time, game concepts and time-lines so you can see what went into making these games, and a media player so you can listen to the soundtrack without those pesky fighting sound effects in the way. A few of these games also have a character color changer, so you can make M. Bison fight in rainbow colors if you want to.
Thoughts
Next to Smash Bros., Street Fighter is my favorite fighting game series. I play a lot of Super Street Fighter II: Turbo with my dad on our SNES and we still break it out every now and then. I can never beat his Chun-Li… Ahem, anyway, Street Fighter 30th Anniversary Edition launches on the Nintendo Switch in May of 2018. If that's just too far away for you, a new-ish Street Fighter game, Ultra Street Fighter II: The Final Challengers, launched for the Nintendo Switch last year for you to play in the mean time. Until next time, see you around!
Interview
Hello, 'Shroom readers! Superchao here once again, bringing you another interview. Despite the onslaught I face each month of adding br tags and putting in the properly-formatted names, I continue to strive to bring you good interviews! And in the second one of this year, I've already gone right for the top of the 'Shroom. I'm interviewing Meta Knight, current 'Shroom Director and community regular... for a lot less time than you might expect from someone of this rank. Meta's only been really active as a major community member for about two and a half years, although he joined a couple years before that. While he's not the oldest member, that hasn't been an obstacle to him in leading the 'Shroom. So why don't you settle in, and we'll learn about him from the man himself?
The Interview:
Superchao: Hello, 'Shroom readers! Even though I said that in my introduction just now! It's time once again for your totally favorite section of Pipe Plaza at least in my headcanons, the Interview!
Superchao: For this month, I've decided to go right for the top, when that top is the particular peak of the 'Shroom as opposed to other parts of the wiki. In other words: I'm interviewing current Super High School Ultra Director, Meta Knight!
Meta Knight: Happy to be here!
Superchao: Naturally, we'll to start this off the way I start off every single interview I do, thanks to it being a constant concept.
Superchao: How'd you find the wiki in the first place?
Meta Knight: My memory is a little fuzzy, but I'm pretty sure I was looking up information about Super Mario Galaxy, or Super Mario Galaxy 2, and was looking up green stars. The wiki had the information I needed because I just wanted to 100% the game
Superchao: Did you ever get those green stars?
Meta Knight: I did, but young me had trouble beating the trial galaxies in the first game.
Superchao: To be fair, they were called "trial" for a reason!
Meta Knight: That's true!
Superchao: Now, that answers why you found the wiki, but not why you joined it. That's probably the more significant part, after all. Why'd you decide to be more than a passive observer?
Meta Knight: Well, I didn't actually join the wiki at first. I browsed the side bars and in the community section I saw Mario Boards. I was curious, so I clicked it and found the forums. I saw some interesting discussions going on about Mario related things, and wanted to offer my opinions, so I joined the forums.
Meta Knight: I didn't join the wiki until like 2015, and that was just to sign up for an Awards Presentation!
Superchao: See? The forums are very important. Sometimes more than the wiki! Or at least sometimes a higher priority.
Superchao: Out of curiosity, do you still remember what presentation it was?
Meta Knight: I do! I signed up for Favorite Partner Developer. I figured since I was Meta Knight, and HAL Laboratories was one of the nominees at the time, it would be a good one for me.
Meta Knight: I also ended up signing up for Favorite Yoshi Game, mainly because Anton was desperate for people to do presentations, and I wanted to help.
Superchao: Well hey, it's a good choice. That brings me to a good question to ask - why'd you prefer the forums? What draws you to them over the wiki?
Meta Knight: I think that on the forums, I felt like I had something to add. Young me thought that the wiki was already pretty informative, and I didn't think that it was missing information. I also didn't think there was a place on the wiki for sharing opinions, as I knew that it was supposed to have an encyclopedia-style tone.
Meta Knight: I wasn't aware of user pages, or proposals, or much of what happens behind-the-scenes for the wiki itself.
Superchao: For the best you realized that early. Stuff in all your opinions on the main pages and bam! You're banned. It wouldn't have been a good start.
Meta Knight: I probably wouldn't be where I am today if that happened!
Superchao: Definitely not, considering some of the rules and restrictions.
Superchao: Speaking of your forum past, I was doing some reading, and I realized something. It's hard to explain, but you joined in 2013, correct? You didn't really feel significantly active or in the spotlight until 2015. What changed, beyond just the Awards Presentation?
Meta Knight: When I first joined in 2013, I would mostly post in Marioverse, and while I was free to discuss my thoughts, I didn't feel like I had a place. I went on a hiatus for quite some time, but I came back around late 2014. I think I was exploring some other boards, like Mindless Junk, and Forum Games. There was an Eeveelution fad going on, and I changed my theme to Flareon to fit in.
Meta Knight: I also started to play mafia, and quickly grew as a player. By the time it was the Awards season, I felt a sense of community that was missing before, and ever since I've been around.
Meta Knight: I've made plenty of friends and have gotten to know so many great people that I wasn't able to before I returned.
Superchao: Good thing you played Mafia back then, considering it died pretty soon after! Hahahahahaha!
Superchao: ...But seriously, you definitely made the right call. You feel pretty integral to the community now, in a way you sure didn't in the past.
Meta Knight: I'm thankful for that! And yeah I definitely don't have the same motivation to play mafia today as I once did hahaha
Superchao: It sounds like mafia and the awards was the core of it, though, right? That makes me curious - as someone who wasn't really active until recently (in relative terms), does anyone else from that timeframe stand out as a friend or good pal on the wiki? Or is it mostly people from 2013 and earlier?
Meta Knight: I first started to make friends when I first played mafia, and many of the active players around that time-frame are people I started to get better acquainted with, such as Stargazing, Icemario, DragonFreak, BMB, and more.
Superchao: I'd say "now there's some names I haven't heard in a long time" but... yeah they're still all active or well-known. My joke is ruined
Meta Knight: Haha yeah, there wasn't really anyone I was friends with before I left, but I'm glad to have friends now!
Superchao: Probably because the people still around are the best choice for friends :D
Superchao: (If you're reading this and you weren't here when I did this interview, I'm kidding)
Meta Knight: It's a good thing I'm still around then!
Superchao: Very good thing. After all, you've gotten a LOT more involved with the community over the past two years, wouldn't you say?
Meta Knight: Absolutely, and I'm very grateful for the support the community has given me.
Superchao: We'll be spending quite a bit on that - after all, why would I interview the current 'Shroom director if I don't talk about directing? - but I believe the first community group you actually really got involved with was the Mafia Hosts Guild, correct?
Superchao: What drew you to it?
Meta Knight: To be honest, I didn't think I would be good enough for it, as I wasn't aware of what the expectations were and things like that, but after Gyakuten Kenji 2 Mafia, BMB asked me to join. I figured it wouldn't hurt, so I did and then ended up getting dark green stars on my birthday!
Superchao: And then you... probably never did much with them, if I'm guessing right?
Meta Knight: Not really, by the time I joined mafia was already starting to fade, as there were less games, and there were plenty of hiatuses.
Superchao: And the MHG never really did much at the best of times... but that's another story for another time. At least there was some upside, right?
Meta Knight: Yeah, those green stars looked really cool hahaha
Meta Knight: Green was my favorite color.
Meta Knight: I also just liked playing in games, some of them got really intense.
Superchao: Sometimes for the better! Sometimes for the worse. Mafia was a wild ride.
Meta Knight: Absolutely, you've just gotta work with the role you're given and see how it plays out.
Superchao: Of course, MHG was a small aspect considering the big aspect you jumped in on. What inspired you to start writing for the 'Shroom in the first place?
Meta Knight: The first issue I read was Issue 100. It was so huge, and appealing to look at. I liked reading the sections, and then I wanted to be involved. I asked Packy how to join, and he was super excited that I wanted to write for Fun Stuff.
Meta Knight: I told him my idea where I would just make mazes for readers to solve, which would turn into It's aMAZEing. When I finished my application, I sent it to both him and I think Edo, because Packy had been inactive for a few days at that point.
Superchao: Oh, Packy. Why do you always have to go inactive? I like you man, but c'mon.
Meta Knight: It's okay, fortunately Edo posted it in the staff board for people to review. They liked it, and so that was my first section!
Superchao: Why Fun Stuff, anyway? As opposed to any of the others.
Meta Knight: I had known Packy the best out of the team directors, and then came up with the idea for It's aMAZEing by looking in an old coloring/activity book and finding out what wasn't emulated before. It turned out to be somewhat simple, and as time went on, I was able to make a maze in just a couple hours.
Superchao: And then you stopped! You cruel, heartless monster, you left it to - oh right LTQ picked it up. BUT STILL
Meta Knight: Hahaha yeah, he's done some great work on it! I'm glad that he picked it up as opposed to the section just stopping.
Superchao: Unlike Interview. Maybe I was just so good that nobody wanted to try it after me? I'll think of it like that.
Meta Knight: It's okay you're coming back pretty fresh!
Superchao: No I'm not. I interviewed TFP in the past cycle.
Meta Knight: That's a good joke.
Superchao: It is.
Superchao: ANYHOW, that's how you got on the team. How about taking the job of Strategy Wing Director? Bet there must have been some self-confidence in there!
Meta Knight: Well, at the start of 2016, there were a couple people that were telling me I should have ran for Mafia Host Guild Ambassador, which I didn't do because I didn't believe in myself. When Issue 111 released, I didn't even know anyone was resigning at first, because I just saw that Stooben really wanted more writers. I wanted to contribute, so I started working on Galactic Expedition and Party Trick! During the process, I then found out that he was stepping down, and I felt like I shouldn't let the opportunity pass by me, so I wanted to apply for Strategy Wing Director in addition to my sections.
Superchao: I remember in your application, the part where you applied for director was almost overlooked! Good thing it wasn't :V
Meta Knight: I'm glad for that, I wanted to go all-out haha
Meta Knight: I even made my userpage and learned how to build a 'Shroom page before-hand
Superchao: And thanks to that, you got on the 'Shroom staff! And then you were conveniently in the area when I was panicking thanks to Pi!
Superchao: And so A LEGEND WAS BORN
Meta Knight: I learned quite a bit from that.
Superchao: Like how to become subdirector when suddenly appointed?
Meta Knight: Absolutely!
Superchao: So. Once you were subdirector, the next and last step up was director. What made you go that far?
Meta Knight: Because you asked me to :P
Superchao: Well yes but you could have said no.
Meta Knight: Well in all seriousness, I saw that everyone else on the team was busy, and felt like it was my duty to step up and help out so that everyone else wouldn't have to worry.
Superchao: And you turned out to do a great job! What was it like becoming director? It's definitely a lot more than subdirector compared to sub vs. team director, that's for sure.
Meta Knight: I was a little nervous at first, I went from team director up to the top in a relatively short amount of time, but I think that having you as a Sub-Director has been a big help, and I've been able to do my job effectively.
Superchao: And I've been a lot happier as the power behind the throne than as the big man on top. So really, didn't it all work out for the best?
Meta Knight: I would say so!
Superchao: Anything in particular stand out as being director? Tales you wanna tell, warnings you wanna give for future wannabes?
Meta Knight: The biggest challenge of Director is being prepared for anything, such as when our staff site went down for Issue 124.
Meta Knight: Hosting the Community Awards has been a blast though, and it's important to communicate with your team, to make sure that everything runs smoothly.
Superchao: Under your power, the 'Shroom Awards are no more. Imagine the curse that might await!
Meta Knight: The curse is an extra 15 minutes or so for preparations!
Superchao: Truly, a fate worse than death.
Superchao: Still, judging from how easily you decided to run again, you really wanted to do it this year, huh?
Meta Knight: I did, running the 'Shroom has been a pleasure, and I love seeing everyone enjoy reading each issue when it is released.
Superchao: Just like this one! Somehow you manage to find time to run the 'Shroom, run a team, and write sections. Honestly, it's really admirable.
Meta Knight: Heh, I don't even know how I manage it all sometimes.
Meta Knight: I value the trust put in me from the community, and I don't want to disappoint!
Superchao: Somehow I don't think you have.
Superchao: Now, one small community thing I wanted to ask about - and I actually had the chance earlier, but I heroically passed it up for a different question! - how'd you pick your name? I mean... it's probably pretty obvious, but still worth asking.
Meta Knight: I have always liked Meta Knight as a character, and in some ways I relate to him a lot if you combine the different appearances such as the games as well as the anime. I thought it would be amazing to be able to say "I'm Meta Knight", and in some ways it's convenient such as when someone needs sprites for a user comic.
Meta Knight: He's this mysterious character that stands out from the rest of the traditionally cute characters in the Kirby franchise as this hardcore swordsman, yet still shows a caring side.
Superchao: So... kinda, sorta, a little, not really like you?
Meta Knight: Yeah hahaha I've been able to open up a lot more over the years. I guess you could say I've been able to take off my mask.
Superchao: But that means you need to flee in shame! That's going to put a damper on this interview.
Meta Knight: Don't worry, it's such a cool-looking mask that it likely will stay on
Superchao: Excellent work. Speaking of Meta Knight, am I right in assuming that Kirby is among your favorite series?
Meta Knight: Kirby is indeed one of my favorite series, none of the Kirby games have disappointed me.
Meta Knight: Unlike Metroid which has Other M!
Meta Knight: Kirby's Adventure is probably my most nostalgic game though, I have so many fond memories playing it.
Meta Knight: I also watched a lot of the anime as a kid, and Meta Knight is the easily my favorite character in the show, even ignoring my name.
Superchao: Would you say you watched it so much all those memories came right back at ya?
Meta Knight: That's a good pun!
Meta Knight: I only watched it a little bit however, since all I had for television was 4kids.
Superchao: Truly, a fate worse than death depending on what exactly you had available to watch.
Meta Knight: The only thing I watched were Kirby: Right Back at Ya, and TMNT
Meta Knight: Once I got ahold of the internet though, I was able to delve into the former much more
Meta Knight: And the latter is one of the few shows that I would argue is genuinely great even though it was on the 4kids channel.
Meta Knight: So much-so I made my Art Contest piece based on it last year
Superchao: It's true, not everything they did was trash. Kirby was pretty okay, really, and a good thing too considering how many people learned of the pink puffball from it!
Meta Knight: He's the one you should know after all.
Superchao: You mentioned that Kirby's Adventure is pure nostalgiabomb, but is it your favorite Kirby? After all, they aren't always the same thing.
Meta Knight: I don't think I would go as far to call it my favorite Kirby game, but it's certainly up there.
Meta Knight: Truth be told, I'm not sure what my favorite Kirby game is! There's so many that are absolute gems.
Superchao: If only all series could be so hard to pick from for such a positive reason.
Meta Knight: If I had to pick a favorite, I'd probably say Kirby Super Star Ultra or Planet Robobot.
Superchao: I still need to play Planet Robobot, but Super Star Ultra is certainly a remake done right.
Meta Knight: I went into Planet Robobot completely blind, and it was a breathtaking experience.
Meta Knight: I agree!
Meta Knight: I'm excited for Star Allies, and wish to go in blind for that as well.
Meta Knight: I think that it'll be a great experience
Superchao: It's another example of the Switch getting all the good games. RIP Wii U
Meta Knight: The Wii U had some good games, but I'm happy to see that the Switch is doing so well.
Meta Knight: We're actually getting a new Metroid!
Superchao: I know! That automatically makes it good.
Superchao: Speaking of Metroid, we know your least favorite there, but what's your favorite?
Meta Knight: It's absolutely Super Metroid.
Meta Knight: Super Metroid isn't just my favorite Metroid game, but my favorite game of all time.
Superchao: super overrated, WE PRIME NOW (But seriously, please continue)
Meta Knight: Every time I play, I learn a new shortcut, or sequence break, and improve my time, and it's exciting
Meta Knight: I don't ever get bored or tired of it.
Superchao: That's certainly more than most games can say! I can think of a few that come to mind...
Meta Knight: Absolutely! The atmosphere is astounding, and has aged extremely well.
Superchao: How'd you get into Metroid, anyway? It's probably your second most significant franchise after Kirby, as far as I can tell.
Meta Knight: It's kinda funny, I first played the original Metroid on NES when I was 4 or 5 years old, but I did extremely awful and didn't anywhere at all. A couple of years later, I played Super Smash Bros. Melee and saw that Samus was a character.
Meta Knight: I was like "Hey that's that one character from that one game I used to play"
Meta Knight: I didn't even know the name of it until I went digging in the old games collection and saw her on the cover.
Meta Knight: Even then though, I still sucked at Metroid and didn't get really into it.
Meta Knight: When I was in middle school, I heard so many great things about the series, such as Super Metroid and Metroid Prime, and really wanted to get more involved with the franchise, but still I only had the original.
Meta Knight: I was determined though, and beat the game!
Meta Knight: I started growing my collection, and got Super Metroid as a birthday present.
Superchao: Hey, it's better than my reaction when I picked up Melee! I just went "literally who" when I saw Samus.
Superchao: But it's definitely a good way to get started!
Meta Knight: The original probably isn't the best one to start with haha, but I'm glad I got into the series
Superchao: Now that we've heard your favorite Metroid game, favorite Kirby game, and favorite overall game, there's a question I might as well ask. What about favorite Mario game? After all, the series did bring you here to begin with...
Meta Knight: There are so many great Mario games, but I would likely say Super Mario World, Super Mario 64/DS, or Thousand-Year Door
Meta Knight: I play through at least one of these every year as a tradition
Meta Knight: They each feel like this grand-adventure that is satisfying to playthrough
Superchao: You've got some excellent taste, my man. I think you'll find a lot of people agreeing with you on those!
Meta Knight: Thank you!
Superchao: Surprised Galaxy isn't up there, considering it brought you to the wiki to begin with. But things can be like that, huh
Meta Knight: Yeah, I do really like the Galaxy games, but I have more emotional attachment with the others.
Meta Knight: I'm glad they brought me to the wiki though!
Superchao: I'm glad too. :)
Meta Knight: :)
Superchao: Outside of the three big obvious ones, are there any other games or series you really like a lot?
Meta Knight: I enjoy Pokemon a lot, but haven't gotten into Sun/Moon as much as some of the others. I think they're great, but I haven't had the time to play it super in-depth.
Meta Knight: I also really like Zelda, and have become more flexible to PC gaming, and as a result my gaming interests have expanded quite exponentially.
Meta Knight: Danganronpa was something I went into with no idea what to expect, and it was definitely a roller-coaster.
Meta Knight: But that's a series I've grown to be really into more recently.
Meta Knight: Being around here and seeing what others are into is what gives me interest to try out new games!
Superchao: I've noticed you've gotten into some new games, considering that Kaede has been your forum theme for months now. Blonde solidarity!
Meta Knight: Yup! I seem to have gotten into the series at just the right time when it had a new game out.
Superchao: What makes you like Kaede so much, anyway? I might as well ask since she seems almost up there with Meta Knight for you.
Meta Knight: Well initially when I picked her it was solely because I liked her appearance haha
Meta Knight: The fact that she was the protagonist was a bonus
Meta Knight: I just really like how she always wants to help out, and even when situations are bleak, she wants to be there to support her friends, and keep everyone together
Meta Knight: I can't elaborate further without spoilers!
Superchao: And somehow I don't think people want casual V3 spoilers in an interview.
Superchao: A review, sure! An interview? Noooope.
Meta Knight: Yeah Danganronpa is one of those games that's better without knowing anything haha
Superchao: Besides video games, do you have any other interests that stand out? That we haven't somehow covered yet.
Meta Knight: I like to draw, although I don't have a lot of time to do so at the time. My other main medium is music, I listen to a lot of music when I'm working.
Meta Knight: My main tastes are rock and roll, particularly from the late 70s/early 80s, and music from the grunge era in the early 90s
Superchao: A worthy successor to Stooben Rooben, huh?
Meta Knight: I would hope so!
Meta Knight: It's fitting that the guy with Meta in his name is into metal
Superchao: Depends on the meaning. Perhaps you are a meta for metafictional, not meta, and this is just a weird roleplay of some kind. I wouldn't know!
Meta Knight: Well I do like playing outside the box and feeling self-aware
Superchao: So that's the TRUE secret behind your 'Shroom success!
Meta Knight: I'm happy to bring new life into the 'Shroom!
Superchao: Speaking of which, what's it like? Being a relatively new guy leading such a community institution? After all, all the past directors (aka Mostly SMB) were longtime community members, so it was probably unique.
Meta Knight: I was surprised, but pleased to see that the transition was so smooth. Part of me feels like it was the start of a new era for the 'Shroom, especially considering that there's been plenty of new writers, and even new staff members.
Superchao: It really does feel that way, doesn't it? And as far as I can tell, it's been a great era!
Meta Knight: I'm glad you think so!
Superchao: Besides keeping the 'Shroom running in tip-top shape, would you say you have any other major future goals? Community-wise, or even personal goals!
Meta Knight: I'd personally would like to be able to travel the world to visit some people within the community and see new places, and to move out from my parents' house, to maybe even have people be able to visit me.
Superchao: Hey, if the past couple years have been any indication, community meetups are far from impossible. It's a good goal to aim for!
Meta Knight: Thank you!
Meta Knight: I need to graduate from college and get a stable job before that will be feasible, so for now I've been working on that.
Superchao: Definitely a good priority.
Superchao: Well, do you have any general thoughts you really wanna share? Those are always nice!
Meta Knight: Well as far as my mindset I just try to do my best to bring enjoyment to both myself and others, and lend support to those that need it.
Meta Knight: Other than that I don't really have a lot to say, but I'm always willing to lend an ear if someone wants me to listen, or if someone wants to ask me something I'm willing to answer!
Superchao: How nice. In that case, I've got a question for you to answer!
Superchao: Is this the last question?
Meta Knight: Only if you want it to be!
Superchao: Well, I've got no other questions. Only you can decide, then.
Meta Knight: I'm afraid I don't have much more to say, but thanks for interviewing me!
Superchao: You're welcome! Thanks for being here.

In Closing:
Meta Knight's a perfect counterexample to the idea that you have to be a community long-timer hailing back to 2009 to get anywhere in the community. The man wasn't even truly active until 2015, and yet he's already leading the 'Shroom and taking it in directions for the better. It's very clear that he's got passion and dedication, and he's a nice and interesting guy, to boot. I hope reading this interview gave you a little more knowledge about our current director!
NIWA Spotlight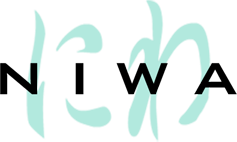 Hello everyone and welcome to the debut section of NIWA Spotlight, a sort of spin-off of our The 'Shroom Spotlight! While The 'Shroom Spotlight covers several articles that need help on the Mario Wiki, NIWA Spotlight covers one article from all of our partnered wikis that need help. These can range from articles that need more information or created to images that need replacing or uploaded. Notice something on a different wiki you can't fix and want to get the word out? Let me know on my talk page or in this forum topic (or maybe contact someone from that wiki, that's a good choice, too). For our Mario-related topics, check out the current The 'Shroom Spotlight!
I know editing on a different wiki than what you're used to can be daunting sometimes. Every wiki works differently; sometimes slightly different, sometimes significantly different. But regardless of what wiki you're editing, keeping the simple things in mind will always help: Make sure your information is accurate and well written, and make sure the wiki syntax is coded properly (links, italics, and stuff like that). Be sure to go over any of the wiki's policies that are relevant to what you are working on, and remember that you can use the preview button to check your work on articles before saving! Do note that before you do some of the tasks listed here, you may need to become autoconfirmed, the process of which varies.
Disclaimers: The F-Zero Wiki is currently locked to any new account creations, a situation I hope to have resolved soon. If you don't already have an account, contact me through the forums (or someplace else you can private message me) and I will get one set up for you. The Advance Wars Wiki is locked altogether, hence its omission from this list. VERY RECENT UPDATE! After years of being locked, the Advance Wars Wiki has been moved to a new host site and is once again opened to public editing! It will be added to this list starting with the next issue.
Category
Wiki
Subject
Direct Link
Wanted Article
Nintendo Wiki
Several Mario-related games are missing information or don't have a page. Dr. Luigi is one such page, and adding information on it should be easy for someone with the game.

Dr. Luigi

Stub Article/Section
Arms Institute
I'm certain there's more to blocking an opponent than the three lines of information that's given.

Block

Dragon Quest Wiki
Forsooth! This page of the Night knight foe is incomplete! Doest thou accept this quest for more information?

Night knight

F-Zero Wiki
This guy from F-Zero: Maximum Velocity has a great name and was a football player. But that's all we know about the guy! What's his story and why is he partaking in the F-Zero Grand Prix?

Alexander O'Neil

Hard Drop Tetris Wiki
Apparently, the Tetris Wiki covers anything with stackable blocks, and Dr. Luigi is no exception! Let's help them out!

Dr. Luigi

Pikipedia
Several sections of the Tropical Wilds area from Pikmin 3 are missing information. Further study is recommended.

Tropical Wilds

Wikibound
We know PK Fire from the Super Smash Bros. series, but what does it do???

PK Fire

Rewrite
Nookipedia
Just reading the Sickness article makes me, well, sick. A simple rewrite should be enough to cure me.

Sickness

Smash Wiki
Warp Pipes have been in every instance of Super Smash Bros., so there's a lot of information that needs to get cleaned and rewritten.

Warp Pipe

Starfy Wiki
Spinning is fun. Reading the Low Spin article is not. This article has repetitive and missing information, and is also missing information.

Low Spin

Zelda Wiki
The information on the Grip Ring from The Legend of Zelda: The Minish Cap is rather jumbled. Plenty of run on or short sentences, it looks like the Tektites had a field day with this article.

Grip Ring

Additional Images
Bulbapedia
I'm going to be crying some Fake Tears myself if the page doesn't get an image of the move from the most recent generation of games. The current image should be moved down to the group of other images from past generations.

Fake Tears

Fire Emblem Wiki
The downloadable map from Fire Emblem: Awakening, EXPonential Growth, is a great place to gain some experience. It'd be best to take a map with you as you delve into this deep dungeon.

EXPonential Growth

Golden Sun Universe
In Golden Sun: Dark Dawn, the Harapa Ruins is a majestic water and ice structure that was restored by an Ice Queen. It's too bad I don't know what the exterior of the ruins looks like!

Harapa Ruins

Icaruspedia
Palutena: Got a new mission for you, Pit. The Icaruspedia needs an image of what the Boom Spear looks like in Kid Icarus: Uprising.
Pit: Sounds easy enough.

Boom Spear

Lylat Wiki
Star Fox 2 was officially released through the SNES Classic just recently, so the game is missing some information. Some more images of the gameplay would be a good start.

Star Fox 2

Strategy Wiki
I was going Gold Skulltula hunting in The Legend of Zelda: Ocarina of Time the other day and went to the Strategy Wiki to help me locate a few I missed. Turns out the subpage is missing some images, which didn't help my search at all, and may make other hunters have a difficult time as well unless it's fixed.

The Legend of Zelda: Ocarina of Time/Gold Skulltulas

WiKirby
I imagine the Silver Submarine being a submarine coated in a silver sheen, but there's no images to support my theory! Images of all three areas would be helpful.

Silver Submarine

Image Quality
Donkey Kong Wiki
Cranky: My eyes may not be as good as they used to be, but even I can tell that this image of Squiddicus from Donkey Kong Country Returns is blurry!
File:SquiddicusSS.png
Citation Needed
Inkipedia
The Bomb Launcher page makes a claim about how the bombs fired are not dependent on the player's sub-weapon. Someone find out if this is true!

Bomb Launcher

Metroid Wiki
Adam: The Phazon Mines page from Metroid Prime is making claims we have not backed up. I need you to return there and see what you can find.

Phazon Mines
Poll Committee Discussion
Hey there, 'Shroom readers! It's your Statistics Manager, here with an all-new edition of Poll Committee Discussion. As you may know, last month there was no analysis due to the Community Survey that took the place of our regular polls for a few weeks. Nevertheless, good news for you, we are back with our regular analysis this month, since we now have polls to analyze!
I have no news regarding the Poll Committee this month aside from the fact that we are still preparing new polls. After all, it's still the main part of our job. Also, I take the time to remind you that we always take your suggestions for new polls. You have interesting ideas for polls that could be put on the main page of the Super Mario Wiki? You can share your idea by clicking on Suggest a poll. This link is also available on the main page.
Archives
How do you feel about Nintendo's new Super Mario Cereal? (Meta Knight (talk), January 7th, 2018)
How do you feel about Nintendo's new Super Mario Cereal?
It's great! I really like both the cereal and the amiibo function. 30.96% (452 votes)
I only like the cereal and don't care about the amiibo function. 6.78% (99 votes)
I only like the amiibo function and don't care about the cereal. 8.84% (129 votes)
I don't really like the idea at all. 6.03% (88 votes)
I have no opinion. 47.39% (692 votes)
Total Votes: 1,460
The WarioWare series hasn't seen a new game in almost five years, what do you think is in the series' future? (Henry Tucayo Clay (talk), January 14th, 2018)
The WarioWare series hasn't seen a new game in almost five years, what do you think is in the series' future?
A WarioWare game for the Switch is a must, and should be announced before long. 43.61% (710 votes)
There is potential for at least one more game but it's not a must for the Switch. 23.53% (383 votes)
Unless the series renews itself, Nintendo should hold off on a new game. 7.99% (130 votes)
The WarioWare series has given everything it could give, and there should be no new games. 7% (114 votes)
I have no opinion on this subject. 17.87% (291 votes)
Total Votes: 1,628
With Super Mario Odyssey now out for a while, which 3D Mario platformer is your favorite? (Roserade (talk), January 21st, 2018)
With Super Mario Odyssey now out for a while, which 3D Mario platformer is your favorite?
Super Mario 64 13.4% (321 votes)
Super Mario Sunshine 9.97% (239 votes)
Super Mario Galaxy 14.98% (359 votes)
Super Mario Galaxy 2 9.31% (223 votes)
Super Mario 3D Land 2.55% (61 votes)
Super Mario 3D World 5.97% (143 votes)
Super Mario Odyssey 43.82% (1,050 votes)
Total Votes: 2,396
What are your thoughts on the recently-announced Mario Tennis Aces? (LudwigVon (talk), January 28th, 2018)
What are your thoughts on the recently-announced Mario Tennis Aces?
I think this game looks great! 39.7% (603 votes)
It looks good, but I don't think it will be one of the best in the series. 15.21% (231 votes)
I don't think this game looks good. 1.97% (30 votes)
I don't like the Mario Tennis series, so I am not interested in this game. 12.24% (186 votes)
I am waiting for more information about this game before having an opinion 30.88% (469 votes)
Total Votes: 1,519
Analysis
How do you feel about Nintendo's new Super Mario Cereal?: Many people responded that they did not have an opinion on the subject, probably due to the fact that these cereals are exclusive to the United States and that they were apparently hard to find. I sincerely think that those who bought these cereals were more interested for the amiibo than for the cereals.
The WarioWare series hasn't seen a new game in almost five years, what do you think is in the series' future?: It seems like a lot of people believe there is still potential with the WarioWare series for the Switch or even for another system, like the 3DS. I have never played a WarioWare game, so I can't really give a good analysis about this poll. I took the time to look at some games in the series and personally, I think Nintendo could make a very good mobile game with the WarioWare series.
With Super Mario Odyssey now out for a while, which 3D Mario platformer is your favorite?: Being a very recent game, it's normal for Super Mario Odyssey to easily beat his predecessors. But, it's still good to note that Super Mario Odyssey brings a lot of nostalgia and memories of previous games that reminds us why we love 3D Mario games. In addition, it's been more than 15 years since the last sandbox-style 3D Mario game which brings us even more memories from Super Mario 64 and Super Mario Sunshine.
What are your thoughts on the recently-announced Mario Tennis Aces?: Mario Tennis Open and Mario Tennis: Ultra Smash both received mixed reviews, the first for the lack of improvement, or changing the gameplay to make it stand out, and the latter for the lack of content. It was interesting to hear people's opinion about the announcement of a new Mario Tennis for the Switch, and it seems to receive a more positive reception. Probably because of the addition of a Story mode, which seems to lead to a game with more content. Still, many people, like me, wait for more information before giving a better opinion about this game. As a Mario Tennis player, I hope this game will fulfill my expectations.

Well, that's all from me! Thanks for reading and come again next month. Superchao (talk), The 'Shroom's Sub-Director will be here to provide you a new edition of Poll Committee Discussion. In the meantime, keep voting in our polls!
Retro Feature
Hello, readers! I'm your Spotlight manager Yoshi876. Welcome to Retro Feature, a section in which I delve deep into the archives to bring you the best blasts from the past.
This month we're going to be looking at a fairly recent section, well, recent by Retro Feature standards. Now, before I reveal what section this is, I thought I'd talk a little bit about The 'Shroom. None of this is possible without the overall MarioWiki community, whether you guys are writing sections, editing sub-teams, creating the issue, or just simply reading and enjoying our sections. This place is one massive community, where everyone is welcomed and embraced, and hopefully you guys have all had, or will have a pleasant experience.
Now, that may have seemed like a tangent, but it is linked to this month's focus, as we will be looking at RandomYoshi's MarioWiki - A Huge Roleplaying Session section from our holiday issue in 2012. In it, the maths-obsessed user takes a look at the Dangan Ronpa craze that was sweeping the forums at the time. And seeing as how crazes still sweep the forums to this very day, I feel this section is quite apt. And who knows, maybe it'll bring back some memories for some veteran users that they had forgotten, intentionally or not.
You may be mentioned in this section. If you are, remember that I am not out to hurt you in any way or otherwise make you look worse in any way possible.
Before we begin, I should also like to utter a slight Dangan Ronpa-related SPOILER WARNING.
Hello here, RandomYoshi here, a seemingly random steed. For this guest section, I'll be analysing the community from a rather different perspective than usual, which is to say not different at all because everyone has to be different these days, right? But little did you know, I actually view this community as a huge roleplaying session. For those of you not in the know, a roleplaying session is a session in which the participating players try to play as somebody they aren't, essentially testing their creative abilities and whatnot.
As I see this community like a giant roleplaying session, this raises the totally legitimate question of why, the equally totally legitimate question of how and the equally legitimate question of when. As it turns out, I have answers to everyone of those questions, even to the degree that I can pinpoint the question of when to specific dates.
Now, why do I see this community as a huge roleplaying session? Well, if there's something that's true, then that is that certain users are "meant" to act in a certain way. This shows itself if we look at individual users and their behaviour. For example, Lily is the "Insane Fangirl of Many Things", Count Bonsula is the "Stupid person", Anton is the "Hypnotiser" (and he's rather good at it, too @_@), I am the "Grammar Hitler", Dippy is the "Audiophile", Mason is the "Toucan Lover" (granted, that still applies to him IRL, but it still applies here), etcetera, etcetera. Sure, there are some exceptions to this. The users who fall under that category have yet to find their place in the community, but they too will find their place in the community, accompanied with an appropriate title and such. How we as individuals are looked upon is always strengthened by a rather popular site called Userpedia. The users who have an article about their "User form" — basically their appeareance on the community, in rare cases, their abilities as a User, and sometimes personality — and while reading those articles, I concluded that Userpedia essentially is a way for everyone who is new in the session to read up on how specific users act and whatnot. While this may seem like a surprising way of viewing the community, so is also viewing the community as a whole as a huge roleplaying session, so that really shouldn't come off as that surprising.
With that being said, look at the basic structure I've laid now; we have users acting in ways that may or may not be natural for them if it wouldn't be for the fact that they were in this community. (And because it's all in good fun, there's nothing inherently wrong with that in my eyes.) But for a roleplaying session to be really interesting, it has to have more than that, hasn't it? But it has got more than that! Even though I wasn't even aware of that the MarioWiki existed back then, the primary example of when a major element was added to the community was during the Homestuck fad. What exactly did the Homestuck fad contribute to the session? A lot of elements. The two main elements that the Homestuck fad contributed to was Homestuck shipping, i.e. applying the concept of troll romance on users, and the titles. For example, my title is Heir of Maths, Edofenrir's title is Seer of Heart, 2257's title is Prince of Life, etcetera, etcetera. And for specific users, namely the ones who are shipped, the Homestuck shipping makes them able to safely confine in a role and just stick that, creating a comforting situation for those involved. Sure, not everybody wants to be involved, which is respected to some degree, which in turn is great. Sure, around Valentine's Day, everyone ends up getting shipped anway, but that shipping isn't the Homestuck shipping. That shipping is the "normal" kind of shipping. In conclusion, for this community, Homestuck isn't just a comic — it shapes the way they can roleplay in this community that is, and I say it again, a huge roleplaying session.
There was also a Dangan Ronpa fad. That fad contributed to the community in the sense that it made despair a normal thing to induce to someone who also liked it at the time. There was even made a Mindless Junk-thread in which you could request an ironical execution, an element which I'd say is a key part of Dangan Ronpa. There was also a name-change fad related to Dangan Ronpa. Because nearly everyone who was part of the fad changed names, everyone started acting like they were the person who they had changed their name to. For instance, when one character in the game was revealed to be in love with another, those two users who had changed their named to the relevant characters had a "quarrel", all based off how the game's events had enrolled at the time. Dangan Ronpa also contributed the "Super High-school Level"-prefix into our daily vocabulary and such.
In conclusion, when a fad becomes large enough, some elements from the fad's "original content" (in Homestuck's case, the shipping and the titles, and in Dangan Ronpa's case, the executions and the "Super High-school Level"-prefix) are implemented into the session for some arbitrary amount of time. Sometimes, it might even be permanent, which is the case with Homestuck. I've also come to the conclusion that this is just for fun, making this community one of the more enjoyable communities to be part of at times.
I'm sure that answers the answers of how and why, and additionally when.
This has been RandomYoshi, the Heir of Math, Packy's wife/husband (nobody is certain about this. For all we know, I may be the wife or I may be the husband), Grammar Hitler, Maths Nerd, and eventually more titles to come.
By the way, Merry Christmas, everyone!