The 'Shroom:Issue 137/Pipe Plaza
From the Super Mario Wiki, the Mario encyclopedia
Jump to navigation
Jump to search

Director's Notes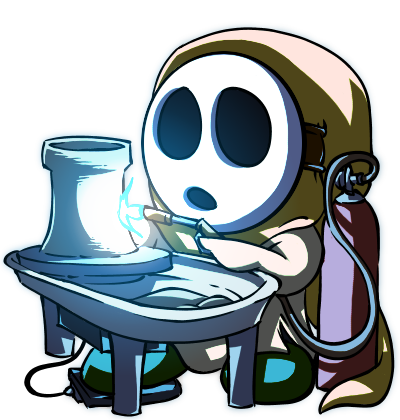 Written by: The Pyro Guy (talk)
Hey, readers! Another year, another Awards Ceremony- and this one was a blast. Be sure to check out everyone's hard work sometime. Perhaps the biggest takeaway is that Pipe Plaza came in third place for C6- Favorite 'Shroom Team. That is an outstanding improvement from last year's joint last place. Thanks to all of you writing for this team for keeping the quality up in the stratosphere. You're all the best!
In other news, Poll Committee Discussion has returned. Where did it go? Why is it back? Who knows. I do know, however, that I'm writing it this time. Enjoy. We also have a second arrival here, but in the form of an entirely new section! Raregold (talk) and Hooded Pitohui (talk) have written The 'Shroom Recap, which is all about history of both the writers and sections. It's a great read. Welcome to the team! It's a one time submission for now, but they'll be returning in the coming months. Think of it as an early pilot section.
Now, if you excuse me, I have some sleep to catch up on.
Section of the Month
Pipe Plaza SECTION OF THE MONTH
Place
Section
Votes
%
Writer
1st
Anniversary Announcements
6
30%
Lakituthequick
2nd
NIWA Spotlight
4
20%
Alex95
2nd
Retro Feature
4
20%
Yoshi876
---
MarioWiki Sections
---
A look over the wiki's stats of the past month.
[read more]
Monthly Report
Hello readers! Another Monthly Report for you, coming directly from your Statistics Manager. Just as a reminder that, in this section, I give you an overview of various statistics of the Super Mario Wiki. So, let's take a look at the wiki stats for August, and compare it with the previous month.
August Statistics
Statistic
As of August 13, 2018 (23:31)*
Content Pages
20,936
All Pages
177,657
Files
97,630
Edits
2,334,667
Edits per Page
13.14
Registered Users
25,692
Active Users
394
Bots
4
'Shroom Writers
44
Autopatrolled
41
Patrollers
3
Administrators
13
Bureaucrats
4
Proprietor
1
July — August Statistics
Statistic
As of July 19, 2018**
As of August 13, 2018 (23:31)*
Percentage Change
Content Pages
20,784
20,936
+0.731%
All Pages
176,156
177,657
+0.852%
Files
96,469
97,630
+1.203%
Edits
2,319,449
2,334,667
+0.656%
Edits per Page
13.17
13.14
-0.227%
Registered Users
25,531
25,692
+0.630%
Active Users
353
394
+11.614%
Bots
4
4
0%
'Shroom Writers
44
44
0%
Autopatrolled
41
41
0%
Patrollers
2
3
+50%
Administrators
13
13
0%
Bureaucrats
4
4
0%
Proprietor
1
1
0%
*All times EST.
**Time of data collection not available
That's all for this month's report. I hope you enjoyed your reading. See you next month!
New Articles
Hello, readers! LudwigVon here, with another edition of New Articles. As usual, it is an up to date about all the new articles created within the past month. By the way, if you want to create new articles on the Super Mario Wiki, the Manual of Style and Good writing gives you several information in order to help you in the process.
Without further ado, here is the list of all articles created from July 22nd to August 14th.
Anniversary Announcements
Written by: Lakituthequick (talk)
"It's called Haunted Towers, not Haunted Suburban Households."
Hello again and welcome to Anniversary Announcements! I hope you are having a great day!
The Bomps
The Awards Ceremony of 2018 is over! In the night of the 17th to the 18th, 60 presentations have revealed the results of the 60 polls in various categories that were held. Congratulations go out to the presenters and winners!
If you haven't already, go read them now! They are great!
Tournaments
Tournaments are slowly coming to an end! In the table below, you can find information about the current and recently ended tournaments. For more information on each of them, go to their respective forum topics.
Anniversary Scavenger
Lakituthequick
The sequel to the one from last year, where players hunt for cards featuring Mario and community related imagery. These cards are hidden in several ways within the forums and a few related areas.
It is possible to start at any time while the game is still in progress, until late August.
August
Art Contest
Anton
Voting for the best art submissions has ended on

11 August

! Congratulations to Luigi 64DD on winning the beginner tier, BBQ Turtle on winning amateur and to Anton for winning the experienced tier! You can find all the details in the special section in this edition of The 'Shroom.
Finished
Forum topic
Guess the Results
Anton
Lakituthequick
Turboo
As the Awards Ceremony has happened, it is not possible to enter this game anymore. The results are being tallied at this moment, so keep an eye out for the results.
Forum topic
The Legend of Zelda: Breath of the Wild photo hunt
GBAToad
This tournament will unfortunately not happen this year.
Mario Awards Killing Game 2
GBAToad
Lord Bowser
Smasher
Superchao
The Gloomy Manor and Old Clockworks games have been played, and each produced seven people to go to the Treacherous Mansion game. The casualties from those games have entered the Haunted Towers game, which is currently in progress and of which the winner will also go to Treacherous Mansion.

15 July

Forum topic
Mario Kart 64 Time Trials
Alex95
All trials have been completed and have revealed the winner! Congratulations go out to Fantanoice, who has also placed first in all intermediate rounds!
Finished
Forum topic
Mario Kart 8 Deluxe
Lakituthequick
All races have been completed and the winner is known! Congratulations to Crackin355!
Finished
Forum topic
Mario Kart 8 Deluxe Battles
Lakituthequick
All battles have been battled! Congratulations to Crackin355 for his win!
Finished
Forum topic
Minecraft
Toadbert101
Uniju
Various classic games such as Spleef, King of the Hill and Capture the Flag, and a few new games, to be played on a Minecraft map.

31 August

to

3 September

Forum topic
Super Mario Odyssey Hint Hunt
The Pyro Guy
The answers of the first round have been posted. The next round starts the Monday after this issue has been released.

10 July

to

17 July

;

20 August

to

27 August

Forum topic
Super Mario Odyssey scavenger hunt
2257
Anton
Mr. Edo
A tournament involving clues of places or things in Super Mario Odyssey, of which pictures must be taken. The first phase is nearly complete, and the second starts the Tuesday after this issue has been released.

10 August

to

19 August

;

21 August

to

30 August

Forum topic
This month's issue was originally going to have Raven Effect in Committee Interviews, but he prefers to pass.
That means last month was the last of Committee Interviews! I hope you have enjoyed reading this new part of the section and learned something new about the members of the Awards Committee!
Thanks for reading this edition of Anniversary Announcements to the end! I'll see you around next month! Bye!
All information above was correct as of 18 August 2018.
Interview
Hello, 'Shroom readers! It's time for another round of what I hope is your favorite section but understand if it isn't, the Intervieeeeew! For this month, I've decided to give you guys a bit more insight into who it is that runs the 'Shroom in the 2018 term. No, not the Director, I already did that! I'm doing Statistics Manager LudwigVon. He's quite new, having only signed up a couple years ago, but he's done some good work on the wiki and started integrating himself into the forum. And he's our current stats guy! That's always helpful. Showing an aptitude for the minutae of the job, LudwigVon has taken to it well and kept us up to date in 2018.
Without further ado, since I'm sure you wanna hear what he has to say, it's interview time!
The Interview
Superchao: Hello, 'Shroom readers! Welcome back to that section where I extract every scrap of knowledge from someone that I can!
Superchao: This month, I'm bringing you an interview with none other than current Statistics Manager, LudwigVon!
LudwigVon: Hey! Happy to be there for this!
Superchao: And I'm happy to have you here. To avert an infinite loop, though, let's start with our first question.
Superchao: As always, I've gotta ask: how did you find this little corner of the internet?
LudwigVon: Well, it was in 2014, if I remember correctly, close to the release of Mario Kart 8.
LudwigVon: I was looking for information about the game and I found out about the Super Mario Wiki and was very much impressed.
Superchao: Just by the breadth of knowledge alone, or...?
LudwigVon: I was quick to check for Ludwig von Koopa. I drop my search for Mario Kart 8 at the moment.
LudwigVon: Yes, pretty much.
Superchao: Then the real question is: was it the weaknesses or the strengths of our Ludwig article that drew your eye?
LudwigVon: The strenghths, there was thing I didn't know about it.
Superchao: Ah, good. I can think of some people on the wiki who'll be happy to hear that.
LudwigVon: Happy to know that. :)
Superchao: What kinds of things, if I may ask?
LudwigVon: Like that he should appear in Super Princess Peach, but finally was not...
Superchao: Hey, thinkof it this way: The Koopalings are all over the place now!
LudwigVon: He was part of some stories from Nintendo Adventure Books. I did not know about the existence of these books.
Superchao: Those books are impressively obscure, that's for sure. But hey: 'least it's not Satellaview!
LudwigVon: Yes, and I'm pretty happy they are!!
Superchao: So we've established how you found the wiki.
Superchao: What made you decide to step it up a notch? Go from the passive reader to the active participant?
LudwigVon: Well after finding the place, I keep coming as a regular reader, then in 2015, when Nintendo announced new things about Mario Party 10...
Superchao: Let me guess: you were so excited you just had to start writing about it?
LudwigVon: There was information that was missing, so I thought, why not just contribute... and I'm still here today.
LudwigVon: That was it!
Superchao: It's a dangerously addictive process. Be warned, readers: editing the wiki may be something you're unable to stop.
LudwigVon: Yes, be careful readers, my soul has been taken by this Wiki and I can not go away anymore.
LudwigVon: And of course, by this community.
Superchao: Eheheheheh.
Superchao: Speaking of the community, what got you interested in the flip side of the coin? There's plenty of people who never use the forums, after all.
Superchao: And you sure aren't one of them!
LudwigVon: At first I only used the forums for my 'Shroom writing purpose...
Superchao: How long did that last for?
LudwigVon: But, then I started reading the various topics and was very much interested in to know the opinions of the community on certain games.
Superchao: Did you disagree with them all and prepare to happen out angry words about how WRONG those opinions were :v
LudwigVon: I created my account in 2015 on the forum, I wanted to get involved in the 'Shroom at that time, but finally was a writer in 2016.
Superchao: That's pretty admirable. Life would be a lot easier if more people had that perspective... oh well!
LudwigVon: It would be waaaaay more fun... I have already fallen to several places where people insult themselves about facts and opinions. It is too much for me.
Superchao: That's why you've got me, and my ability to thwack people any time that they get out of hand.
LudwigVon: And I thank you for it!
Superchao: It's a tough job, but someone manly and admirable has to do it.
Superchao: So, speaking of the 'Shroom, it's clearly important in your community history.
Superchao: What first got you interested in it, as a reader and as a writer?
LudwigVon: As a reader, it's exciting to see how many people give their time to write several sections and it's always a pleasure to read every month. The modification of the structure from Issue 100, really increased my interest in the 'Shroom, it had become more enjoyable to read.
LudwigVon: And I think it's this gain of interest that made me become a writer.
Superchao: I remember the issue 100 redesign was a major overhaul to the paper in several ways. What do you feel was so beneficial?
LudwigVon: I think it's more colorful, and the pictures of each director also helps. It's a bit difficult to explain, but it's less bland.
LudwigVon: Also...
LudwigVon: It was from this issue that The 'Shroom abandoned the Roman numerals, oh god, I remember hating this.
Superchao: I have this feeling that the roman numerals, in 2007, were not seen as something that would actually be relevant. As in, they didn't expect the 'Shroom to last THIS long!
LudwigVon: Knowing that it's gone so far is truly impressive. It's nice to know that this community is continually active.
Superchao: It's really amazing. I saw people in 2007 who felt it would implode by 2010!
LudwigVon: 8 years later, it's still there...
Superchao: Watch, we'll be having this conversation again in 2026.
LudwigVon: This is noted in my agenda. Meeting in 2026 with Blocky.
Superchao: EXCELLENT.
Superchao: So once Issue 100 happened, you just felt the need to become a writer... and you chose your sections of interest because?
LudwigVon: I was looking in the sign up page, if anything seemed interesting to me, I started to write, I also looked to see if there was already someone who had not already written this section to help me build my own section.
Superchao: Hey, that's basically what I did with the interview. Just took Stooben's format and then kept doing it.
Superchao: Served me well for all this time!
LudwigVon: I remember making a draft for two sections (Shop Scout and Cooking Guide), but I did not like them at all so I dropped them.
Superchao: Can't believe you nearly become our replacement Raregold and TPG
Superchao: Or pre-placement
LudwigVon: In addition, I'm not very good at English, since it's not my native language and I'm a perfectionist, which really did not help me at the time.
Superchao: You know, I've always wondered. What is your native language?
LudwigVon: So, I continue to watch, then I fall on Pipe Plaza which is more into coding and Community Report was mine...
LudwigVon: It's French. Et oui, je parle le français! :)
Superchao: Clearly we need to have you and Glowsquid do an entire interview in french
Superchao: I've noticed you're quite fond of the coding and statistics job. Aaaas shown by your current staff position.
LudwigVon: I'm more than willing.
LudwigVon: Yes, the more I wrote Community Report, the more I liked coding.
LudwigVon: Then I started writing New Articles, and now The Shroom Report and Monthly Report.
Superchao: And you manage to do it all at once! At this rate you'll put TPG out of a job!
LudwigVon: Watch your back TPG, I am watching Pipe Plaza Director's seat closely, very closely. :P
LudwigVon: Nah... You're doing fine and I have enough to take care.
Superchao: I hear that. Interview and subdirecting keep me busy enough as is.
Superchao: This year has just been jumping into the seat of one team after another for a month. I've covered everyone except Palette Swap this year!
Superchao: Part of me hopes Funky takes a month off so I can complete the set.
LudwigVon: We should create a special End-of-the-Year award for doing that.
Superchao: Diamond Wario: Greedy enough to take as many staff jobs as possible
LudwigVon: Sounds great, let's impose our idea to the rest of the staff.
Superchao: Speaking of staff, what made you take the Statistics Manager job when it was offered?
LudwigVon: I had already apply for Fun Stuff when Andymii resigned, since I thought it could help me contribute even more, but LB was chosen. Finally, I was happy because I ended up being busy with unexpected things in my life.
LudwigVon: Then when I had the chance to become Statistics Manager, I had enough free time in front of me and I really wanted to help, so, I thought about it, and I chose to accept.
Superchao: And it's worked out quite well! You've definitely become a good successor to Tucayo.
LudwigVon: In addition, I replaced Tucayo, who I worked with in the Poll Committee, and I truly appreciate him. It was really an honor.
LudwigVon: Thanks a bunch! :D
Superchao: The poll committee interaction leads nicely into my next question: what interested you in the PC? You were a strong member for a while there.
LudwigVon: Yes, I remember applying in the sixth term, when they were looking for new members to enlarge the committee to have more activity since the polls had become weekly iirc...
LudwigVon: Finally, I was not chosen, but when the seventh term arrived, I applied then I was chosen.
LudwigVon: I found interesting the idea of ​​creating polls for the main page...
LudwigVon: I could help the community and it also gave me experience with other members.
Superchao: It's true! PC is a good way to meet people you wouldn't otherwise. Just look at me and Roserade, for example!
LudwigVon: I managed to stay in the eighth term, I deliberately chose not to apply for the ninth term, since I was running out of free time. So, I chose to focus all my attention on The 'Shroom. But, a return for a tenth term is always possible If I have the possibility.
Superchao: Somehow, I don't think anyone would complain too much.
LudwigVon: Yes, we meet great people with the PC, The 'Shroom and the AC.
Superchao: Clearly next year... you participate in ALL THREE AT ONCE!
LudwigVon: By getting involved in this, it is a good way to know and communicate with the members of this community.
LudwigVon: Probably PC, and The 'Shroom. AC will wait a longtime.
Superchao: Well, we're at 12 awards... yeah, I think you'll have time.
Superchao: It's really impressive, honestly.
LudwigVon: If I have enough free time, maybe. It must be fun too to be part of it.
Superchao: It is! Difficult, especially in the staff parts, but fun. And hey, it's kinda reminiscent of polls and shroom, so...!
LudwigVon: Surprise! Two things in which I got involved.
Superchao: I gotta ask, considering you're a new user. How has it felt, working your way into such a large, established community? Do you feel you fit in well?
LudwigVon: I must say that it's really stressful at first, you're afraid to make mistakes...
LudwigVon: But, it's an amazing community, there is always someone who is ready to help you if you have a problem. I was very well received, which allowed me to establish myself in here.
LudwigVon: But, I think I still have some way to go.
LudwigVon: If all goes well, I think I'll still be here for a few years.
Superchao: Who won't be? For all the people who've vanished, we still have plenty of oldbies.
Superchao: And it's nice to see new people stick around, rather than the community remaining static forever.
Superchao: How have you felt the community's been going, anyway? Positive directions?
LudwigVon: Mostly yes, but I noticed lately that there was some hostile conversations which happened sometimes on proposals. I would particularly like this to stop, I was someone who voted a lot, but I started to stop because of it.
Superchao: Oof, I've heard about that secondhand. People feel... strongly about proposals, it seems.
LudwigVon: But other than that, I think yes, the community is going into the positive direction.
LudwigVon: If we keep the welcoming nature, I think this community can have a long life.
Superchao: I'd say that's a big part of it. The forums, at least, always feel pretty welcoming to me.
Superchao: The wiki... can't speak for it, personally!
LudwigVon: I think It's because of that, that I started to be less active on the Wiki and more active into The 'Shroom and the forums.
Superchao: That seems to happen to a lot of people, interestingly enough. You've got a few who manage to have full-time presences in both, but a lot of people tend to just pick one or the other and be done with it.
Superchao: What I wonder is if it's just a time factor or if it's a different values factor of some kind
LudwigVon: For me, It's more of a time factor, I wanted to be more involved in this community and I think it's consuming my time and energy, then that's what drained the time I gave to edit and be active on the Wiki.
LudwigVon: But, I must say that I have a lot more fun now.
Superchao: That makes a lot of sense. I've just stuck with the community, too! Keep wanting to get active but there's only so much time in the day, and I've got other priorities...
Superchao: But while we're on the subject of the wiki, let's circle around to how you got here.
Superchao: Considering the story of how you got here, and your name... am I right in guessing Ludwig von Koopa is your favorite Mario character
LudwigVon: Yes, it is! I love Ludwig and the rest of the Koopalings, two of the first games I played in my life was Super Mario Bros. 3 and Super Mario World, I think I have personally got bound to those characters.
LudwigVon: and Ludwig is the one who attracts me the most from the seven.
Superchao: Any particular reasons?
LudwigVon: Well, Ludwig always had fights that made him more unique. I also like his personality, like how he does not seem to be impressed by Mario, the fact that he laughs at him before starting the fight in the New Super Mario Bros. series.
Superchao: You must have been preeeetty happy when Superstar Saga came out, huh
LudwigVon: Yes, a lot! The fact that they also add dialogues was a nice touch.
Superchao: What's your opinion on the frequency of Koopaling appearances? I remember some people felt iffy about the sheer quantity of games they were the bosses for.
LudwigVon: I like to see them often, but I can understand that seeing them on a regular basis can be a little tiring. It's nice sometimes to have new faces to fight.
Superchao: Like Odyssey! Good ol' Odyssey.
Superchao: Reminds me of Metroid and my hopes that Prime 4 doesn't have too much Ridley.
LudwigVon: Yes, Odyssey was really refreshing for me.
Superchao: How do you feel about the current direction of the Mario series, anyway
Superchao: Like past five years or so?
LudwigVon: Honestly, I find that the era Wii and Wii U eras are the worst. I've never had the same fun that I had with the games released during those eras that those from the SNES and GameCube eras. Gamecube is my favorite Nintendo era.
Superchao: Huh, even Galaxy?
LudwigVon: New Super Mario Bros. becomes repetitive, Super Mario 3D Land and 3D World was not as creative as the previous 3D games. I do not think I need to talk about the recent Paper Mario and Mario Party games.
LudwigVon: Well, Galaxy is the exception to the rule.
Superchao: Fair enough! NSMB had the problem that it started off New and then... stopped.
LudwigVon: But, I feel that Nintendo wants to come back to the roots with with their franchises with the Switch.
Superchao: Speaking of, what IS your favorite Mario game?
LudwigVon: Paper Mario: The Thousand-Year Door, I love this game so much.
LudwigVon: The worst thing is that I never finished it.
Superchao: Oof. In some circles, that's a crime.
LudwigVon: I like every moment of this game, the environment of this game is really unique and the characters are really charming.
LudwigVon: The reason why I never finished it is, when I went far in the game (Chapter 7 and 8), I remember some events in the first chapters, I'm missing those moments, then I decide to start again.
LudwigVon: I really should complete it.
Superchao: Sounds like the best way to do so is just to sit down for a week and plow through the whole thing in one go.
LudwigVon: I have to take this in note.
LudwigVon: But then I have other games to complete. Oof, I have too many games.
Superchao: Tell me about it. The modern Sisyphus
Superchao: Besides Mario, any other game series you're a big fan of?
LudwigVon: Yes, In general, I am mostly a Nintendo guy, so there is The Legend of Zelda, Kirby and Splatoon in my favorite series list... Recently, I played Metroid: Samus Returns and Xenoblade Chronicles 2, and I loved both...
LudwigVon: So, I can not wait to learn more about Metroid Prime 4...
Superchao: I noticed you liked Xenoblade quite a bit! Primarily because it was the first forum name change I saw you ever do.
LudwigVon: and I bought Xenoblade Chronicles X on Wii U from fear that Nintendo decided not to make a Switch port.
LudwigVon: Yes, Xenoblade Chronicles 2 contains so much memorable characters, that's what made me love this game so much.
LudwigVon: and then there is Mòrag.
Superchao: Is that a good "and then" or a bad "and then"
LudwigVon: Between the two, I like to travel this huge world, but the battle system is very complex, and it's not story-oriented like Xeno 2. It's a good game, but for me Xeno 2 is better.
LudwigVon: For Mòrag it is a good "and then"
Superchao: Sounds like a solid recommendation! Xenoblade is one of those things I constantly hear recommended but never pick up.
Superchao: Do I just start with 1, or go to 2
LudwigVon: I did not play the first one, but there are some nods to Xeno 1 in Xeno 2, but I did not really feel lost by this.
Superchao: Good to hear, then! It's always neat when you can do that and don't need to go back through an entire game series.
LudwigVon: Xeno 2 really has an independent story.
LudwigVon: Now all I want is Rex in Smash...
Superchao: We all have our dreams.
Superchao: What about Splatoon? What draws you to that one?
LudwigVon: Well, I had seen the first trailers of the game and I was like "ok", but in 2015 there was not much interesting game, I remember. And then, in store, I saw this game on the shelves, then I said to myself, why not? It's been one of my best decisions.
LudwigVon: and when Splatoon 2 was announced, it was an immediate purchase. I really like the gameplay of this game. Matches can be very intense and you have to use strategy for winning. I like this.
Superchao: The "why not?" game can easily be a waste of money, but sometimes it pans out as one of your best games.
Superchao: Even moreso for unknown expectations!
LudwigVon: As you can see, my name on the forum is Pearl, I really like Off the Hook. I'm still Team Marina all the way.
Superchao: >Team Marina
Superchao: >Name changes to Pearl
Superchao: ?????
LudwigVon: I know how much Pearl is hated and I find it disappointing, since I find that both complete each other well. So, I wanted to give a little love to Pearl.
Superchao: That's a fair enough point. Name changes are powerful indicators, after all.
LudwigVon: Yes, very much, I guess name changes are there for a reason.
Superchao: They used to be a lot more ridiculous, eheheheh...
LudwigVon: I'm not really surprised, lol.
Superchao: We had to make that thread for a reason, after all!
LudwigVon: And it was a very good decision.
Superchao: Hmmm... well, you've talked about your games and your internet experience, so... any other hobbies you have? Things you like to do online?
LudwigVon: I like looking into forums of games I like and know the opinions of other players... Pretty much this...
LudwigVon: As for hobbies...
Superchao: Well, that's something that got us you in the first place so. It's a very good habit for you to have!
LudwigVon: I like to read, write and volunteer. For reading, I really like crime novels, my writing side is expressed by my desire to want to write a novel myself, this is one of my life goals.
Superchao: >you like to read crime novels
Superchao: Okay how has this never come up before considering we basically have the same favorite genre?
LudwigVon: I also do a lot of volunteer work, I like being able to help others and to know that my time has been beneficial to them.
LudwigVon: Really!?
Superchao: Yep! Well, mine is mystery novels so true crime and such is a bit lower down, but the size of the overlap is very large.
LudwigVon: That's great to know!
Superchao: I feel you and I will have many conversations that would look out of place in an interview but still be really fun.
LudwigVon: Sure thing!
Superchao: Also, volunteering is an admirable spirit!
Superchao: I mean, basically everything with the 'Shroom and Poll Committee is volunteer work, so I can definitely see that aspect of you shine through here.
LudwigVon: Yes, volunteering is really something I truly appreciate. Knowing that you can help someone who may need your help and that your time is really helpful for them is a nice feeling.
Superchao: It's part of what keeps me a forum mod.
LudwigVon: It's very good to have you around.
Superchao: Anyhow, I gotta ask you
Superchao: Is this the last question?
LudwigVon: Maybe. Is it?
Superchao: Well, I'm all out of ideas.
LudwigVon: All good things have an end.
Superchao: Just like this interview does!
Superchao: Thanks for being here.
LudwigVon: It was a great pleasure, thanks for this amazing interview!

In Closing
Enthusiastic, friendly, and dedicated - what's not to like about LudwigVon? Especially if you're a fan of Ludwig von Koopa as well. He's got a bright future in the community ahead of him, and if how he's been received so far is any indication, the community's gonna welcome that bright future with open arms. Here's hoping we don't need anyone in his place for a long time!
NIWA Spotlight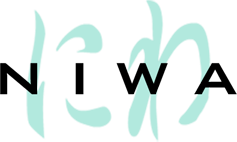 Hello everyone and welcome back to NIWA Spotlight, a NIWA-focused spotlight that covers one article from all of our partnered wikis that need help. These can range from articles that need more information or created to images that need replacing or uploaded. Notice something on a different wiki you can't fix and want to get the word out? Let me know on my talk page or in this forum topic and it will be added to a future issue. For our Mario-related topics, check out the current The 'Shroom Spotlight!
Last month, Beady of StrategyWiki created some additional articles related to MapleStory, Luigifan18 on SmashWiki cleaned up the Lock article a bit (could still use some help, though), and I replaced the image on ZeldaWiki. Not bad!
As of the time of this writing, the Nintendo Wiki is still down.
I ask that any additions that could be made to the Donkey Kong Wiki be made to the Super Mario Wiki instead, where possible, as per this discussion. And remember to follow the wiki policies when adding content!
Category
Wiki
Subject
Direct Link
Wanted Article
WikiBound
Enrich Flavor is a character in EarthBound, and that's all I know about them from the links. Based on the name, they probably have something to do with food?

Enrich Flavor

Stub Article/Section
ARMS Institute
These Party Crash events are lacking in information, such as players and additional images. If anyone has more information on these, that would be fabulous. Innovative Metal, the event between Springtron and Kid Cobra, is one such article that needs help.

Innovative Metal

Bulbapedia
There are many magical places in the Almia Region of Pokémon Ranger: Shadows of Almia. One of these is a crystal cave, aptly named Crysta Cave. But there's very little information here, only giving a brief description and the Pokémon list. What's the layout look like? Any items to find?

Crysta Cave

Dragon Quest Wiki
By the realms! A cybernetically enhanced Slime? Technology has gone too far! I wish to know more about this creature so I may stand a chance against it in battle, but nay, the article is completely devoid of content!

Cyber slime

Fire Emblem Wiki
The Devil weapons from the Archanea series are… unique. They have a high damage output, but they also have a chance at damaging its wielder. The games it appears in all have a list of where the Devil Sword is found… except for Shadow Dragon and the Blade of Light.

Devil Sword

Hard Drop Tetris Wiki
Hey, remember the Virtual Boy? There was a Tetris game for it. …Yep!

V-Tetris

Inkipedia
When it comes to the personalities of the Squid Sisters, Callie is definitely the more energetic one. Except for when it comes to her role in Splatoon 2. I won't say anything more to avoid spoilers, but a wiki shouldn't lack this information.

Callie#Personality_and_traits

Metroid Wiki
Adam: You must've gone through many Blue Doors on your missions. However, there is still much we don't know about them. We could use some more information and images. Any objections?

Blue Doors

Starfy Wiki
The Konbi are fire creatures that appear in the three Game Boy Advance Starfy games. They are needed to heat up hot springs, but is that all they can do?

Konbi

Rewrite
Golden Sun Wiki
The Water of Life is a revitalizing potion, capable of reviving even the most dead of members. The article here shows where most are, but it could use a rewrite and some fixing of incomplete information.

Water of Life

Pikipedia
Emperor Bulblax, the final boss of the first Pikmin game. On his page is a strategy for how to beat him, but it's a jumbled mess and it looks like more research for how Pikmin interact with it is needed.

Emperor Bulbax

Additional Images
Icaruspedia
Palutena: …
Pit: This is going to be another image request, isn't it? Am I taking pictures of a boss? A battle arena?
Palutena: Actually, this time's a bit different! There are some Powers that are missing their icons. No screenshots, just sprites this time around.
Pit: Oh, that sounds simple! How many are missing?
Palutena: Over half of them!
Pit: Ugh…

Powers

Lylat Wiki
General Pepper: The Gatekeeper of DarkIce Mines, Garunda Te, has been captured! We need someone to rescue him! Oh, and take his picture, too.
Falco: Alright, I'll see what I can—Wait, what was that last part?

Garunda Te

Wars Wiki
Taking over Fortresses appear to be the goal of some Campaign maps in the Advance War games. It would sure be helpful if we knew what our targets looked like!

Fortress

WiKirby
In Kirby Mass Attack, the Hero's Heart is a star (odd) that comes out of Kirby when he is split into ten copies. This star helps lead Kirby through the levels, which acts as a marker when the player taps the touch screen. This sounds pretty important, why isn't there an image of it?

Hero's Heart

Image Quality
SmashWiki
Whenever you KO an opponent, stars will be added to your character box on the select screen. The image for Super Smash Bros. for Wii U is a blurry YouTube screencapture, so this should be a simple fix.

File:KOStars-WiiU.png

StrategyWiki
So… I think this image is supposed to show Mario doing a 1-Up trick in New Super Mario Bros.? *squints* I can prooobably see that…?

File:NDS NewSMB 1up.jpg

Citation Needed
F-Zero Wiki
Lightning Half Pipe has some unique hazards known as Lasers, thin red beams of light that can cut your vehicle in pieces. …At least, that's what we think they're called. We can't find a source in the game or in Nintendo Power, so if anyone has a source or a different name for these, help us out!

Laser

Nookipedia
Franklin's page claims he is in Animal Crossing: amiibo Festival, but apparently this is questionable. He has an amiibo card, but not an amiibo figure, so perhaps he's a background character?

Franklin

Zelda Wiki
The Fighter's Shield is Link's starting shield in A Link to the Past. We know it with a blue color, but apparently there were pre-release screenshots of the shield with a brown coloring?

Fighter's Shield#Trivia
Poll Committee Discussion
Written by: The Pyro Guy (talk)
Hey, folks! It's been a while, huh. Nonetheless, we're back, leading forward with the ninth term and looking forward to a new year of polls. In Issue 136 I announced the opening of applications for the committee, and now we have our final team:
Thanks to everyone for applying- it's great to have you on board.
Now then. We've all been working hard these past few weeks on setting up a bunch of polls. We're also starting work on our first big project- Awards Analysis, which will release in September's issue. Stay tuned and read it next month!
Archives
What do you enjoy most about WarioWare Gold? (Superchao (talk) and Fun With Despair (talk), August 5th, 2018)
What do you enjoy most about WarioWare Gold?
My favorite part of WarioWare Gold is the new characters it introduced. 2.76% (43 votes)
My favorite part of WarioWare Gold is the return of old characters from past titles. 5.66% (88 votes)
My favorite part of WarioWare Gold is the new microgames it brought into the mix. 1.86% (29 votes)
My favorite part of WarioWare Gold is the return of updated microgames from past titles. 6.23% (97 votes)
My favorite part of WarioWare Gold is the Story Mode. 6.75% (105 votes)
My favorite part of WarioWare Gold is the bonus content (amiibo, souvenirs) 2.38% (37 votes)
I enjoy all aspects of the game equally. 15.49% (241 votes)
My favorite part of WarioWare Gold is another feature. 2.25% (35 votes)
I don't enjoy WarioWare Gold, and dislike most aspects of the game. 1.74% (27 votes)
I have not yet played WarioWare Gold. 54.88% (854 votes)
Total Votes: 1,556
Analysis
What do you enjoy most about WarioWare Gold? -- Aside from the obvious remark of 'the majority of people didn't buy the game', we can gather from the remaining votes that not that many people are a fan of the new content they brought in. New characters, microgames and bonus content received very little votes, whereas old characters and updated microgames were more popular. Not that many people at all actively disliked the game, though, so good job Nintendo!
That's the one poll that we can analyse here! But next month, be prepared for a whole lot more poll content- a special section, more polls and perhaps some sort of banner? Who knows- see you next month.
'Shroom Recap
Written by: Raregold (talk) and Hooded Pitohui (talk)
Welcome to a new Pipe Plaza section, The 'Shroom Recap. This is a section intended to, much like The 'Shroom Report and Retro Feature, take a look back on the history of The 'Shroom. Where those sections provide news and milestones and a snapshot-like look back at one particular contribution to the publication, the aim of this section is to focus more on looking at particular parts of The 'Shroom over time. The contributions of one user will be examined in detail in the User Feature, which looks at the various ways they've helped build The 'Shroom over its history. The Section Feature will serve as a look back on one of The 'Shroom's staple sections, looking for how it has developed over the years and what different writers have brought to the section. With that said, this month, we take a look at Edofenrir (talk) and Palette Swap's "What's on the Box?"
Edofenrir
Team
Section
Articles
Fake News
Director
47-54
Fake News
Fake Games
37-42 & 44
Fake News
Monthly Inquisition
63-64 & 66-67 & 71-72 & 75 & 95-96 & 98 & 100 & 125
Fake News
Dear Anton
131
Fun Stuff
Find the Differences
36-41 & 50 & 60
Fun Stuff
Word Search
50
Palette Swap
Sketch Related to Mario
50 & 63 & 72
Palette Swap
Photoshopped Image of the Month
50
Critic Corner
Starbound Review
99
Critic Corner
Yooka-Laylee Review
122
Pipe Plaza
Director's Notes
99
Main/Staff
Various
55-70 & 73 & 75 & 95-106

Last month it was announced that The 'Shroom's long-time Graphic Design Manager, Edofenrir (talk) retired from his position. Edofenrir (also known by the shorthand "Edo") has been working for The 'Shroom for quite some time, with his first documented contribution being his Find the Differences images back in issue XXXVI in March of 2010. Since that time, Edo has taken on a variety of titles and responsibilities within the newspaper, and his work has been critical in shaping the publication by adding to its professionalism and visual appeal. It would seem to us that there's no better time to step back and reflect on just how much Edo has contributed to The 'Shroom.
As mentioned, Edo had his official start with the paper as a Fun Stuff writer for Find the Differences. Edo dutifully selected and edited images for Find the Differences from issue XXXVI to issue XLI, returning to the section in issue L and issue LX. Issue XL is of particular note, as, Edo added a unique twist on the section. He turned it into a competition. Users who found the ten differences in the two images and sent in all ten correct answers within two weeks won a chance to be selected to get free artwork from Edo for his Mariowiki Kawaii series.
Though he started in Fun Stuff, some of Edo's best works over the years have been in Fake News, where he has had the opportunity to show off his great creativity, sense of humor, and narrative skill. In issue XXXVII, he began writing Fake Games for Fake News, and he certainly knocked it out of the park. His first issue, a parody combination of Metroid and Mario called New Super Mario Bros. Wii: The Day I Lost my M, was a sample of the amazing sections to come, featuring entertaining writing supported by well-formatted tables and visuals which mixed edited screencaps with his characteristic artwork. This emphasis on quality written entertainment supported by strong visual appeal continued to consistently feature in Edo's articles throughout his entire tenure at The 'Shroom. In issues XXXVIII and XXXIX, he took on an ambitious two-part story arc with his Mario MMORPG, Super Mario:World of Mushroom and pulled it off skillfully. He continued writing Fake Game articles which to this day stand out due to their high-quality of writing, formatting, and art until issue XLIV, in which he showed off Final Fantasy XV - Drains of Fate.
In issue LXIII, he began writing Monthly Inquisition, but, once again, the creative genius added his own spin on the section by writing in character as Koohitsu the Paratroopa. This move allowed Edo to develop a new character for the section, a character who provided some consistency in both artwork and characterization for readers even as the interviewed guests changed. The first interview featured Goombario, and showed the high-quality writing and formatting that always mark Edo's sections. Of course, our former Graphic Design Manager never slacked in the visuals department, either. His Monthly Inquisition sections always include small icons denoting the speakers and most have a wonderfully drawn banner depicting Koohitsu and the month's featured character.. The grand return of the section in issue 131 featured an equally grand short comic to kick the section off, and the return retained the best qualities of the Edo's writing, formatting, and artwork
In addition to all of his other work in Fake News, Edo displayed his artistic skill and his humorous writing once again while covering for Anton in Dear Anton in issue 125.
Even with all of that work, though, Edo did a great deal more for Fake News during his tenure as Fake News Director. He assumed the position with a short announcement in issue XLVII and immediately oversaw the transition from Ask Tucayo to Ask MST3K. In the following issue, he began taking steps to attract new writers by making the process of joining and committing to The 'Shroom a little less intimidating; he set up the Fake Report section as an experimental freelance section, for which anyone could submit a quality article without committing to writing long-term. The experiment was already seeing success in issue XLIX, in which contributors other than Edo submitted Fake Report articles. Unsurprisingly, Fake News soon reflected the visual appeal seen in Edo's articles. In issue L, he not only created a lovely banner to headline the fiftieth issue, but he gave Fake News a "cosmetic overhaul" with a staff portrait of himself and unique artistic banners for the sections which are still in use today. Issue LIV saw him lay out clear guidelines for sign-ups in order to encourage new writers, as well as again promoting the freelance (and now renamed) News Flush. He continued his tenure until issue LV, when he rose to Sub-Director and MCD became the Fake News Director who we still all love and know to this day.
Before delving further into his time as Sub-Director, it's worth looking at Edo's work in other teams. Unsurprisingly, one of the community's best artists has contributed to Palette Swap, though it was called Music and Artwork back when he contributed to it. In issue L, he contributed both a Sketch Related to Mario and an image of Goombella he created using GIMP and various pieces character artwork. In issue LXIII, his Sketch Related to Mario tied in to his first issue of Monthly Inquisition, depicting a caricature of Goombario as a typical Goomba in the Koopa Troop might see him. In issue LXXII, Edo gave us a lovely animesque depiction of the Paper Mario series in the Sketch Related to Mario. In addition to the above, Edo filled in for Yoshi876 as Pipe Plaza Director for a month while the latter dealt with a malfunctioning computer in issue XCIX. While we've emphasized his focus on visual appeal quite a bit, it's worth remembering that Edo is also an extremely clear and eloquent speaker who makes his case with detailed and logical points. His Critic Corner reviews of Starbound and Yooka-Laylee in issue XCV and issue 122 demonstrate this side of Edo quite clearly.
As mentioned previously, Edo has served as the Sub-Director for The 'Shroom in the past. As a matter of fact, he has served as Sub-Director on three separate occasions. First, he served as Sub-Director from issue LV to issue LXX, then again from issue LXXIII to issue LXXV, and once more from issue XCV to 106.
Admittedly, it's the Community Dossier which informs us that Edofenrir is also responsible for the navigation template at the bottom of the page which allows readers to so easily move between pages of The 'Shroom. That navigation template is one of those things which seems small, but ultimately makes a huge impact in how readers interact with the paper and improves the quality of The 'Shroom. Similarly, one might not realize it while looking at any given piece of artwork, but the immense impact of Edo's artwork becomes very apparent when stepping back to consider his contributions to The 'Shroom. The insane amount of high-quality artwork (from banners to staff portraits to the artwork that accompanies his sections) that Edo graced this paper with over the years helped the paper develop a unique professional identity and made the paper all that much more lively.
With all of that said, I'm sure that not even this is an exhaustive list of all that Edofenrir has done for this paper through all of his years. Some of his work has almost certainly been behind the scenes, and, while we would love to go through and catalogue every piece of art he's made for The 'Shroom, that's a bit of a tall order. Looking at the table above all of this shows that, even when looking at only a portion of Edo's work, it is clear that he's been an immense part of this publication. We'd very much like to thank him for all that he has done!
What's on the Box?
Writer
Articles
YellowYoshi127
29-30
Joseph363
31-32
Tucayo
33 & 71-79
Paper Pikachu
34
JF
36 & 38 & 45
Fawfulfury65
50
Baby Mario Bloops
54-55
Yoshi876
84-86 & 88-98 & 100-103 & 105 & 120-133
The Pyro Guy
109-117
In order to kick off the inaugural section feature of the 'Shroom Recap, we'd like to take the chance to dive deep into the history of Palette Swap. The section has been a staple of the 'Shroom's more artistic side ever since it debuted in Issue XXIX. The section follows a simple framework which several prominent users have adapted to their own tastes. This has meant an analysis of official Nintendo work to some and a chance to explore the more creative side of the wider Mario community to others. Of course, it is none other than "What's On the Box?"
Debut and Early History
As with many legacy sections "What's On the Box?" got its start under another name. Originally known as "Box-Art of the Month", it first appeared in the precursor to Palette Swap then called "Art and Music." The introductory featured just that box-art, in this case, Mario Power Tennis, and a brief note by the first writer YellowYoshi127.
In structure the section was incredibly to the point, featuring box art from any game and a caption either naming the came or providing a slight commentary by the author. It kept to its name and contributed exactly what might be expected of the title "Box-Art of the Month."
Under the second author of the section Joseph 363, "Box-Art of the Month" followed the same basic structure as was set up by YellowYoshi127. It was comprised again of an official box-art with an ever so slightly more in-depth commentary on behalf of the author, though this related less to the art and more of the writer itself.
Though with an initial debut in Issue XXXIII, many of Tucayo's contributions to the section came several years later. In his first run as the writer of "Box-Art of the Month" Tucayo fleshed out the commentary aspect of the section giving a much more opinionated commentary of the Super Smash Bros Brawl box-art. When retaking the section Tucayo would bring it closer to its modern incarnation.
In Issue LXXVII towards the end of his tenure as the section author, "Box-Art of the Month" would take on its new name as "What's On the Box?" as well as be the first to write it under the official formation of the Palette Swap sub-team. These major changes helped to signify the start of the section's golden age. Overall Tucayo did great things for the section and helped breathe new life into this 'Shroom staple with the extended and more analytical commentary.
While only the author for the Holiday Special, Paper Pikachu did help continue to build up the trend of an extended commentary by focusing on Mario and Sonic at the Winter Olympic Games for the Nintendo DS.
The issues in which JF wrote marked a return to the section's past with one-lined commentary being provided for each of the box-arts featured during their tenure. While short these sections did discuss the author's opinion of each selection.
Issue XLI was written again in a manner similar to the section's roots but did apply a commentary as to the practicality of the box-art in stating the themes and mechanics of Mario Party 7.
Issue L marked a return to the extended commentary of "Box-Art of the Month" that started with Paper Pikachu. This would later become a staple of the section and marks a definitive point in its history.
Recent History
With a start in Issue LXXXIV, Yoshi876 is instrumental to the current state of "What's On the Box?". He continued to work with the example set by Paper Pikachu and that of Tucayo who made it into precedent of longer sections. However, Yoshi876 did not stop there and has nearly doubled the standard section length and continued to make the section his own. While initially staying true to the more analytical style of reviews in later issues such as in Issue 134 he has veered more towards the style of that of an art critic without completely neglecting tradition.
Starting in Issue 109 a completely different chapter in the history of "What's On the Box?" began. Instead of following a commentary upon official Nintendo box-art, The Pyro Guy instead took to fan made creations as their source of material. While the subject material did differ drastically, "What's On the Box" followed the same mechanical structure as set by the many users before it. Perhaps the biggest contribution of The Pyro Guy was their willingness to break such an established precedent and allow greater freedom for future writers of the section.
Final Thoughts
While perhaps not having the most varied of histories among sections in the 'Shroom, "What's On the Box?" has certainly seen its fair share of change over the years. Each writer has had their own hand it deciding the nature of the section whether through a brief and unrelated commentary or a long analysis of fan made box-art. Many users such as Tucayo and Yoshi876 helped bring the section to its current glory while others such as The Pyro Guy gave it a bit of fresh air. Overall the section has moved far from its roots, definitely for the better.
Thanks to Crocodile Dippy (talk) for the coding in the tables, as well as LudwigVon (talk) for allowing us to modify them. All information in the above article is correct through Issue 133.
Upcoming Game
'Pokémon: Let's Go, Pikachu! and Pokémon: Let's Go, Eevee!'
Developer
GAME FREAK Inc.
Publisher
Nintendo
Platform(s)
Nintendo Switch
Release date
Nov 16, 2018

Genre
Adventure, role-playing
Rating(s)

| | |
| --- | --- |
| ESRB: | - Rating Pending |

Mode(s)
1 player, 2 player simultaneous
Input

Nintendo Switch:

Joy-Con
Hello everyone! I am Alex95, and welcome back to Upcoming Game! Time to ready your Poke Balls once more, trainers! Nintendo's bringing us back to where our adventures first started (well, if you're a 90's kid, maybe). We're journeying back to the Kanto Region to explore it in a whole new light. Choose your Pokémon partner and revisit nostalgic locals, or journey across the region for the first time, with Pokémon: Let's Go, Pikachu! and Pokémon: Let's Go, Eevee!
Pokémon: Let's Gos are a remake of a remake based on the Pokémon Anime. That's the short description, anyway. Pokémon Yellow Version released for the Game Boy back in 1999, and it was a modified version of the original Pokémon Red and Blue Versions, changed to match the Pokémon Anime that was airing at the time. For those that don't know, the anime focuses on young trainer Ash Ketchum and his partner Pikachu as they travel around the Kanto Region to become the greatest Pokémon Master! Pokémon Yellow Version was built around that, giving you your very own Pikachu from the start. Unlike the other Pokémon, Pikachu will actually follow behind you and you can talk to it! It will also decline evolving and being released. No other Pokémon game did this until Pokémon HeartGold and SoulSilver Versions eleven years later. And the Pokémon: Let's Gos are bringing it back!
So what's different between the Pokémon: Let's Gos and Pokémon Yellow? Almost everything, really. The only things that stays the same? Pikachu and the Kanto Region. And that's only if you buy his version of the game. If you buy Pokémon: Let's Go, Eevee!, you'll get Eevee as a partner instead. Actually, the Kanto Region isn't even the same. Same general layout and locations, sure, but everything in this game is now filled with fully rendered polygons! All the buildings, all the Pokémon, all the characters, and all the everything are now in 3D! Okay, I'm getting excited, and I'll explain why later below. Let's try to get back on track here…
For those of you that haven't played a Kanto Region Pokémon game before, here's the basic gist of it. The main goals of Pokémon are to catch and train as many Pokémon as you like. Pokémon come in all shapes and sizes, and all have their own unique abilities and moves. They are split between several types, such as Grass, Fire, and Water. Partnering with your Pokémon, you have to take on eight Gym Leaders, earn their badges, and make your way through the Elite Four and become the Pokémon Champion! But in the Kanto Region, there is a criminal organization known as Team Rocket that want to steal other people's Pokémon and use them for their own gain. While collecting Gym Badges is your primary goal, you also have to deal with this organization. There are various other Pokémon Trainers in the world you can battle, one of them being your rival. The story here isn't quite the same as in the original games, so this isn't the same rival we knew. He's a tad friendlier, which… I don't really get why, but his goal is to defeat you and become the Pokémon Champion himself.
Even the mechanics are different! Like I said earlier, Pokémon: Let's Gos bring back the Pokémon Followers mechanic, where the first Pokémon in your team (along with the Pikachu or Eevee you started with) follow behind you and can be talked to. But if the Pokémon is large enough, like say Onyx, you can ride it! Travel through the likes of Viridian City on the back of your Pokémon! And I've been talking about Pokémon for a while, so let's talk more on how to catch them! Battles are no longer what you may be used to, instead taking heavy inspiration from the recent Pokémon GO. There are still battles when fighting another trainer, but for wild Pokémon and the only Pokémon you can catch, you have to time the Poke Balls with the shrinking circles in the center of the screen. The smaller the circle, the better odds you have of catching the Pokémon! What's more, the Pokémon now appear on the overworld, which just makes finding the Pokémon you want even easier! And that's not all! If you bring in another player, you can both send out Poke Balls at the same time, resulting in a Dual Capture that makes catching the Pokémon even easier! This other player can also run around the world, but their interactions with the first-player's world may be limited. Go on a reimagined journey with more Pokémon and a friend in your living room!
Thoughts
Okay, time to get excited again. This is almost exactly the kind of Pokémon game I've been waiting for! Almost. I'm not sure how I feel about the change to the Pokémon GO mechanic, and the new friendlier rival change seems unnecessary. But seeing Kanto in a whole new light and even being able to play and explore with a friend? That's amazing! And it gets better! The games release with a new Poke Ball accessory that works like the Nintendo Switch's Joy-Cons, built specifically for this game. The Poke Ball can even hold a Pokémon to take with you, and you know what would make that even better? If there was a Pokémon already inside! For a limited time after the game releases (which is November 16 in America), players can purchase a special bundle that gives them the legendary Pokémon Mew already in their Poke Balls, ready to be used in the game!
Get ready, trainers! It will soon be time to step into Kanto once more!