The 'Shroom:Issue 137/Palette Swap
From the Super Mario Wiki, the Mario encyclopedia
Jump to navigation
Jump to search

Director's Notes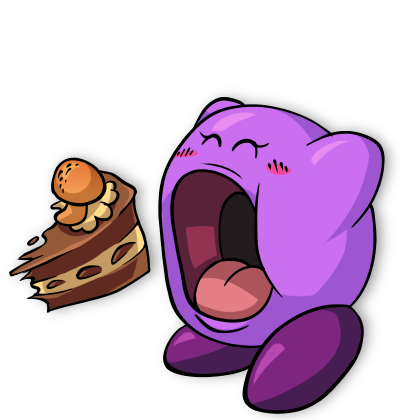 Happy August, everybody! Soon it'll be September and then it might as well just be Christmas already. Geez.
Drowning in Octopath, send help plz.
Anyways, we have our music sections for you this month, and our monthly artwork section. There's lots of good stuff ahead for you, so I won't hold you up!
Additionally, next month we'll have a guest director- Superchao (talk) threatened me requested to direct Palette Swap, so I'll be taking a break and he'll be taking over, so you can look forward to that!
~FunkyK38
Section of the Month
Another big win for Yoshi876 (talk), for his What's on the Box? section on Mario Tennis Aces. Thank you to everyone who voted, and please keep it up!
---
Music Sections
---
Tucayo blesses the rains down on these covers.
[read more]
What's on the Box?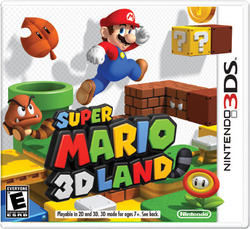 Hello readers, and welcome back to What's on the Box.
When I started this section way back when, obviously I had missed the release of Super Mario 3D Land, however I am now here to remedy this, and give you my detailed thoughts on the game's boxart.
The boxart is incredibly crowded, but considering some of the boxarts we've looked at in the past, that's not really a bad thing. The boxart features Mario, a Tail Goomba, a Super Leaf, a Fire Flower, a tightrope, a ? Block, Brick Blocks, Empty Blocks, a Warp Pipe, various kinds of platforms that are seen in the game and even a Fake Block. They even find time to cast the shadow of Tanooki Mario on the background, and add a tail to the game's logo.
In short, even those this boxart is crammed, I love it. It certainly beats the boring old boxarts we've seen time and again in this section. And with all the different platforms and tightropes and Warp Pipes, the boxart shows off this game perfectly and how there were so many different elements in this 3DS game. The only thing I would change is to make the background something instead of this generic white screen. The same shadow effect could have been gotten if Mario was jumping in front of some coloured blocks.
Mario's Boombox
Written by: Hooded Pitohui (talk)
For the Super Mario franchise, the past year has undoubtedly been defined by the release of Super Mario Odyssey. The major hit brought a breath of fresh air to the franchise, even if it arguably had some missteps, and had everyone spending hours searching for Power Moons. If any one thing could be selected to represent the game, it would almost certainly be that jazz piece nobody had expected, "Jump Up, Super Star!" Seeing as how this jazz song is inextricably linked with the major milestone for Super Mario and how this community has just finished celebrating yet another milestone of its own with its annual Awards Ceremony, I thought that it would be fitting to use this issue to take a look at an artist who skillfully meshes together videogames and jazz.
Carlos Eiene, better known as insaneintherainmusic, makes jazz versions of music from videogames of all kind. His videos are high-quality, his music is great, and he keeps a regular schedule. He regularly puts out new videos, with a new piece of music every other Saturday at 9:30 am PST. Seeing as how he's been doing this for over five years now, I won't even begin scratching the surface of his musical catalogue with this article. That said, I'll pick out a few stand-outs and leave you all to listen to his work as you will. I'll start with a few vocal songs and then delve into a few instrumental covers which really demonstrate Eiene's talent for taking the familiar and making it fresh, for drawing out a new sound from a classic piece.
One of Eiene's best pieces is a jazz cover of a Super Mario (technically from WarioWare, I suppose) song which Super Smash Bros. had plenty of folks singing long before "Jump Up, Superstar" and "Break Free (Lead the Way)" came along. Yes, Eiene has produced an outstanding version of the little witch's theme song. "Ashley's Song" is immediately recognizable but notably new under Eiene's direction. He produced this song in collaboration with Adrisaurus, a fellow videogame song cover creator who focuses on vocal covers and provides the vocals for this piece and ThunderScott, who also produces videogame song covers and lends his voice to the piece. Unlike with many of Eiene's pieces, there isn't much in the way or rearrangement going on here; he keeps most of the original song intact. This familiarity contrasts with the new, jazzier sound of the piece, which provides a sense of excitement and adds some new liveliness to the already playful and lighthearted song. I also just have to point out what a wonderful job Adrisaurus does with some of her lines. Both she and ThunderScott do a very nice job here, but she gets the bulk of the strangest lines in the song. Yet, she takes such, for lack of a better term, silly lyrics and sings them in a completely straight, professional manner. There's no deadpan or exaggeration here, and I personally think it works in the song's favor. Again though, they both add something great to the song, and their synchronous "Ash~ley!" won't leave your head anytime soon.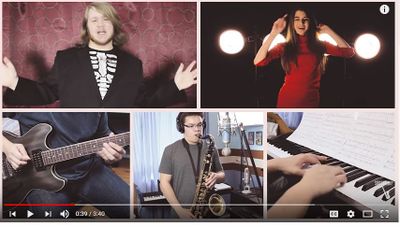 Eiene's not shy about adding lyrics to pieces which don't initially have them, either. His "Lavender Town cover demonstrates this quite well. In collaboration with TeraCMusic, he's created a cover of the (in)famous creepy tune from Kanto. He's modified SuriOokami's lyrics for the piece. The vocals are lovely and just what one would expect for the haunting Lavender Town theme, and Eiene's talent truly shines in the instrumental. Once again, the piece is lighter on rearrangement than some of Eiene's other work, but he once again breathes a new spirit into this piece. I can't say I've ever thought that the Lavender Town theme would benefit from the addition of a violin, but Eiene and TeraC prominently feature of violin in this cover to great effect. This song is a great example of the flexibility of jazz, and the fact that Eiene has made a chilling jazz cover is a testament to his innovative skill.
While he certainly has a number of great vocal pieces, most of Eiene's work makes limited or no use of the human voice. Does that diminish his music at all? Absolutely not. As a huge Majora's Mask fan, I'd be remiss not to point to Eiene's stunning cover of the "Song of Healing". Once again new sounds take familiar shapes, but this piece also demonstrates Eiene's skill in rearranging and otherwise adding to the piece he works off of. There are great moments where the somber "Song of Healing" shines through beautifully, with the instrumentation carefully crafted by Eiene, and there are other lovely moments where an attentive listener might catch, for example, a hint of the main theme of The Legend of Zelda or a musical nod to other portions of the game. There's always quite a bit going on in Eiene's pieces, and when he's not seamlessly weaving together musical pieces or finding an inventive instrumentation for a familiar tune, he's extrapolating from whatever song he's covering and adding his own unique touches to the pieces. He clearly respects the original composers and builds off of their work, making creative additions to the songs and finding ways to dig deeper into a piece to expand upon it. Some of Eiene's extra touches stand out in his cover of "Midna's Lament".
One of my personal favorite videos from Eiene is his cover the National Park theme from Gold, Silver, and Crystal. The original version is a lovely relaxing melody that conjures up images of a nonchalant walk through a park at sunset. Eiene's jazz cover keeps the best aspects of the song and its relaxing nature while livening it up. The result is a paradoxical piece that makes you want to sit on a bench somewhere and take a nice rest while also feeling like something to stand up and dance to. The piece takes on an entirely new tone without losing its beauty or the character it originally possessed. A little after two minutes in, listeners can also clearly hear how Eiene adds his own touches to the song while never pushing the bounds so far that the original song is lost or diminished. It's truly a wonderful piece of Eiene's, and it's a great piece to listen to for those who want to begin understanding Eiene's approach to his covers. If that's not enough, have a live cover, as well.
As I mentioned, I could keep selecting piece after piece to feature here, but I think I've said all I need to say about Eiene's creative talent. With that, I recommend you go find some of his music to listen to. Nintendo fans have plenty of options to select from, as do fans of properties besides those owned by Nintendo. From medleys to well, most everything else, Mr. Eiene has something for you. Go check this jazzy fellow out!
Take Cover!
Written by: Henry Tucayo Clay (talk)
HI, everyone! I'm your willing writer, Tucayo, here with your required dose of Take Cover!
Africa by Toto. Originally recorded in 1982, and a number one hit the following year, it has experienced a surprising resurgence in the past year, thanks, of course, to the internet. But this revival has been a few years in the making. Some people consider this acoustic-guitar-and-bass cover by Mike Massé and Jeff Hall to have laid the groundwork, this was all the way back in 2010; but this renewed fascination with the song did not detonate in full then. Three years later, the cover you can see to your right was also posted on YouTube, by the Angel City Chorale, but we will get to that after my history lesson. Then, in 2015, a super-specific subreddit called r/TotoAfricaCovers was created to (you guessed it), share covers of this immortal song, where you have everything from metal versions to Mario Paint creations. But this is a song that just keeps on giving, and it was also seen in South Park, Late Night with Jimmy Fallon, and more. Fast forward to December 2017, when the aptly-named Twitter user weezerafrica started petitioning Weezer to cover this masterpiece, to which the band first replied with a cover of a different Toto song, Rosanna. But a few days later they finally gave in, and they must be damn glad they did, because it became their first number one hit since 2008. They have since performed the song with Toto keyboardist, Steve Porcaro, and with Weird Al Yankovic. Phew, and now that we know all that, let's shift our attention to the aforementioned version by the Angel City Chorale, which is the absolute best (yes, better than the $1 piano version). The AGC is a choir made up of 160 singers, they have been performing since 1999, and they have plenty of wonderful covers, like All You Need Is Love, a Beach Boys medley, and even the Tetris theme, just to name a few. Their Africa cover starts with the most amazing man-made sound of rain and thunder, before going full in into the song. This year they went on America's Got Talent, where they auditioned with this song and got even Simon Cowell to clap along. Naturally, they moved on to the next round, where they performed Baba Yetu from Sid Meier's Civilization IV and it earned them a golden buzzer and a straight pass to the next round. As of the writing of this section, that round has not aired yet, but I truly hope they go all the way!
From the Angel City we go straight to heaven, with Led Zeppelin's 8-minute magnum opus, Stairway to Heaven, originally released in 1971. This rock anthem is considered to be among the greatest songs of all time, and, curiously, it was never released as a single, as they band did not want to have the song edited, which was a terrific decision, as cutting any part from it would have felt like sacrilege. Now, naturally, any cover of such a complex song (like Bohemian Rhapsody) is not expected to match or surpass the original, but they are to serve as tributes from one artist to another. In this case, it's Heart's Nancy and Ann Wilson with Jason Bonham (son of Led Zep's drummer John Bonham), at the 2012 Kennedy Center Honors. For those of you unfamiliar with this event, it's an annual gala in which people with outstanding contributions to American culture are honored. Usually one or more of the recipients each year are musicians, so there is a musical segment in which other musicians pay tribute to them by covering some of their hits. Some of the recent honorees include Sir Paul McCartney, The Eagles, and Carole King. The Led Zeppelin tribute, which you can see in full here and here, included Foo Fighters (with Taylor Hawkins on lead vocals and Dave Grohl on drums), Kid Rock, Lenny Kravitz, and the aforementioned Stairway to Heaven cover to your left. As I said before, it's not meant to surpass the original, but it's a pretty great tribute to one of the greatest rock bands of all time.
Post-deadline edit:
On August 16th, the world of music lost its queen. Aretha Franklin, the Queen of Soul, passed away at the age of 76. She was the first woman inducted into the Rock and Roll Hall of Fame, her voice was declared as a "natural resource" by the State of Michigan, she received the Presidential Medal of Freddom, and she was named the greatest singer of all time by Rolling Stone. On this occasion I will not feature a cover, but rather Aretha performing her timeless song (You Make Me Feel Like) A Natural Woman in the aforementioned Kennedy Center Honors, in 2015. May she rest in peace.