Mario Sports CD: Mario Tennis GC & Mario Golf Family Tour The Best
From the Super Mario Wiki, the Mario encyclopedia
Jump to navigation
Jump to search
It has been suggested that audio and/or video file(s) related to this article be uploaded.
Please upload all related music, sound effects, voice clips, or any videos for this section. See the help page for information on how to get started.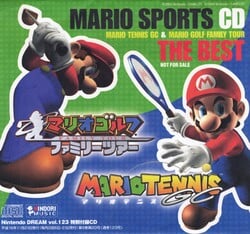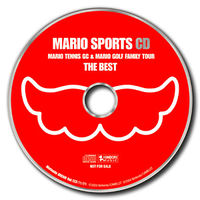 Mario Sports CD: Mario Tennis GC & Mario Golf Family Tour The Best is a soundtrack CD released only in Japan and was bundled with the November 2004 (Vol.123) issue of Nintendo Dream. It contains arrangements of music from Mario Power Tennis and Mario Golf: Toadstool Tour, arranged and performed by Motoi Sakuraba, who is the original composer of both games. Several tracks include newly written parts by Sakuraba for the CD and unused parts in the final versions of the games.
Track listing
[
edit
]
* - Track 16 is exclusive to the soundtrack.