Nintendo Sound Selection Vol.1: Healing Music
From the Super Mario Wiki, the Mario encyclopedia
Jump to navigation
Jump to search
It has been requested that at least one audio and/or video file related to this article be uploaded.
Please upload all related music, sound effects, voice clips, or any videos for this article. See the help page for information on how to get started.
Nintendo Sound Selection Vol.1: Healing Music is a compilation album exclusive to Club Nintendo members in Japan. It can only be obtained by redeeming 400 points in Club Nintendo's program. As the album title suggests, it is a collection of calming music from a variety of Nintendo games. There are three tracks from Super Mario 64, and one each from Yoshi's Story, Super Mario Sunshine, and Super Mario Bros. 3.
Track List
[
edit
]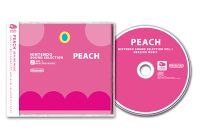 OBS.: Tracks 23-26 are performances by Nintendo music staff.
The Title theme from Dōbutsu no Mori is actually the source quality version, rather than the in-game version.
References
[
edit
]