The 'Shroom:Issue 135/Pipe Plaza
From the Super Mario Wiki, the Mario encyclopedia
Jump to navigation
Jump to search

Director's Notes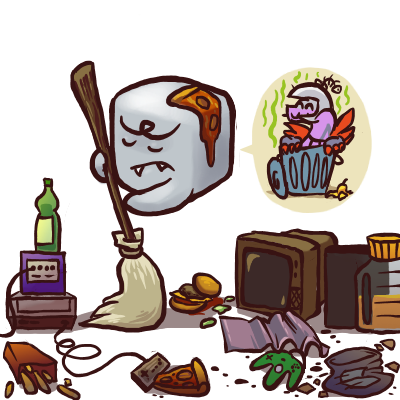 Hello, 'Shroom readers! You know who I clearly am not? TPG. That's okay, though, because I can still bring you Pipe Plaza. And really, isn't that the most important thing of all?
No Poll Committee Discussion this month, by the way.
Section of the Month
Pipe Plaza SECTION OF THE MONTH
Place
Section
Votes
%
Writer
1st
Retro Feature
9
34.62%
Yoshi876
2nd
Anniversary Announcements
6
23.08%
Lakituthequick
3rd
Poll Committee Discussion
5
19.23%
Fun With Despair
---
New Articles
Hello, readers! LudwigVon here, with another edition of New Articles. As usual, it is an up to date about all the new articles created within the past month. By the way, if you want to create new articles on the Super Mario Wiki, the Manual of Style and Good writing gives you several information in order to help you in the process.
Without further ado, here is the list of all articles created from May 13th to June 7th.
Anniversary Announcements
Written by: Lakituthequick (talk)
"Time to turn over a new leaf and try not murdering everyone for once."
Can you believe it is already June? I know I can't! But it does mean that is is time for a new Anniversary Announcements!
The Grindels
The polls open shortly after this paper is released! You can then vote on your favourite and least favourite things in the Mario series. View the polls here!
Remember, you can vote once a week, so if you can't decide on your favourite, vote on multiple options by waiting a week in between.
Tournaments
Now for tournaments! In the table below, you can find information about the tournaments that are up for sign-ups or being planned. For more information on each of them, go to their respective forum topics.
Anniversary Scavenger
Lakituthequick
The sequel to the one from last year, where players find particular items over the boards and The 'Shroom. Currently being planned out.
Art Contest
Anton
An art contest, where you can submit anything that can be considered art to the host within the time period.

1 June

to

14 July

The Binding of Isaac: Afterbirth
Stargazing
Unfortunately, this tournament has been cancelled due to personal reasons of the host.
Forum topic
Guess the Results
Anton
Lakituthequick
Turboo
Here you can give your guesses for what you think the results of the awards are, and earn points for correctly placing them in the first, second and third place.

17 July

to

17 August

Killing Game
GBAToad
Lord Bowser
Smasher
Superchao
Based upon the Danganronpa series of games, Killing Game is a free-for-all game in which players attempt to kill someone else each night, with one attempt succeeding (or more in special cases). Every day-phase, the remaining players try to figure out the culprit by investigating.
Late June
Forum topic
The Legend of Zelda: Breath of the Wild photo hunt
GBAToad
Very much alike to one of the main missions in the game, in this tournament you will search for locations based on pictures, and you in turn take pictures of these locations as well.
Mario Kart 7
Yoshi the SSM
Due to a lack of sign-ups, this tournament has unfortunately been cancelled.

17 June

Forum topic
Mario Kart 64 Time Trials
Alex95
With this tournament, you do Time Trials on predetermined courses, and send in the result. The one with the slowest time will be eliminated from the game, and the cycles will then be repeated.

2 July

Forum topic
Mario Kart 8 Deluxe
Lakituthequick
As Mario Kart 8 Deluxe has superseded Mario Kart 8 in sales, a topic was created to poll which version is now most common, and thus which version will be used for versus races. This poll has shown that there is an equal distribution of the two versions, but not everyone has bought the DLC in the original. The tournament is being planned, but no specifics are available at this time.
July-August
Forum topic
Mario Kart 8 Deluxe Battles
Lakituthequick
This tournament is being planned, but no specifics are available at this time.
Pokémon generation VII (Sun, Moon, Ultra Sun, Ultra Moon)
Hooded Pitohui
Raregold
Due to a lack of sign-ups, this tournament has unfortunately been cancelled.
Forum topic
Super Mario Odyssey Hint Hunt
The Pyro Guy
A tournament in which hints will be given for places within Super Mario Odyssey, of which you then have to take a picture. Hints can be the usual image, but also textual and through puzzling URL's together.

10 July

to

17 July

;

20 August

to

27 August

Forum topic
Super Mario Odyssey scavenger hunt
2257
Anton
Mr. Edo
A tournament involving a clue or phrase, which players will then try and retrieve a good picture of.
Awards
"But you finished these last month!" And you are correct! But Alex95 sharply noted an inconsistency which has been fixed and needs to be covered! It is shown in the table below.
Refer to this document for a full list of nominees.
Community Awards
C11
Best 'Shroom Section Design
Remove
New Articles (Alex95 (talk))
Ongoing Fan Projects (The Pyro Guy (talk)), New Articles (LudwigVon (talk)), Forum Update (MrConcreteDonkey (talk)), Community Report (LudwigVon (talk)), The 'Shroom Report (LudwigVon (talk)), DragonFreak's Review Quest (DragonFreak (talk)), Galactic Expedition (Meta Knight (talk)), Pokédex Power (Yoshi876 (talk)), Dear Anton (Hypnotoad (talk)), Anniversary Announcements (Lakituthequick (talk)), Poll Committee Discussion (8th Poll Committee), NIWA Spotlight (Alex95 (talk))
Committee Interviews
Welcome to Committee Interviews! In this part of Anniversary Announcements, I will do short interviews with the members of the Awards Committee, so you can get to know them a bit better!
This month: MrConcreteDonkey, GBAToad and Stargazing!
MrConcreteDonkey
| | |
| --- | --- |
| | You joined the AC for the first time in 2012. Why did you decide to do that? |
| | I'd decided against doing so the previous year (partially because of the lateness of the meetings and partially because I didn't really feel like I'd be able to contribute enough). But seeing what they got up to I pretty much immediately regretted it and decided I'd join the next year. |
| | The grass was greener over there. |
| | You are a global moderator on the Boards and hold a few other positions, but have you ever considered leveling up within the Awards Committee? |
| | Levelling up as in directing a section of it? Probably not in that case, I'm not really sure I'd have enough time to even if I did get asked, so I'm fine with the position I have. 😄 |
| | If I had to direct one section I'd probably want it to be the Fail Awards. |
| | What would you say is the most fun part of being in the AC and/or the celebrations in general? |
| | I'd probably say the festivals themselves. The quality of most (if not all) of the presentations is really high. And it's always fun to watch the results unfold, especially if you've entered Guess the Results. |
| | Did you have, or do you have, any (personal) goals in mind around the awards, and have you achieved them? |
| | I always try to do at least two presentations and I generally try a lot of different things with them. Some ideas turn out better than others. |
| | Like, I'm really proud of the Paper Mario partner one I did where I drew paper cutouts of all of the characters, whereas the Best 'Shroom Contributor presentation I did last year wasn't one of my favourites. |
| | I believe the Paper Mario one was indeed well received! |
| | 😄 |
| | For something a bit different, in the spirit of this month's Luigi theme: say you needed to hunt on ghosts, but you can't take a vacuum cleaner. What device would you use instead? |
| | Is Luigi a device? I'm sure he'll have a vacuum cleaner. |
| | If not I'll bring a big sheet and drape it over myself so I'll fit in with the rest of the ghosts. |
| | But how would you hunt for them then? |
| | I would establish their trust until somebody does arrive with a vacuum cleaner. Somebody will arrive with a vacuum cleaner. |
| | R-right…? |
| | Likely so, eventually… |
| | Well, and with that I am through my questions! Do you have anything you would like to add? |
| | Not really, except thanks a lot for the interview 😀 |
| | Thank you, and have fun the rest of the season! |
| | You too 😄 |
GBAToad
| | |
| --- | --- |
| | You first joined the Committee just last year. Why did you decide to join? |
| | I'd been around the community for a while and always enjoyed the awards ceremonies, so after three years of watching them I wanted to help out because it seemed like a good time. |
| | As a result you are fairly new in the AC. How do you experience this? |
| | I don't feel like a newbie since the committee is pretty flexible and understanding when it comes to making sure people are up to speed on everything. That's a huge credit to you guys for running this for so long. |
| | Do you think your experience as Spotlight manager and consultant at The 'Shroom has an influence on your presence here? |
| | Probably not since my time on The 'Shroom staff was relatively short, but it does let me be slightly more informed about the Community Awards at least. |
| | Alright. |
| | What is in your opinion the most fun part of being in the AC and/or the awards in general? |
| | Nerding out over a bunch of Mario stuff with people and doing it with people I like. |
| | The presentations, while stressful to write at times, are always nice to enjoy on the day of the event. |
| | And honestly it's a great way to kill time over the holidays with tourneys and stuff. |
| | Did or do you have any goals in mind around the awards? Have you achieved them? |
| | Yeah I made some nice presentations and I was able to help out a lot so i'd say mission accomplished. |
| | Good to hear! |
| | For something a bit different, and to stay in the spirit of this edition's Luigi theme. If you had to go hunt for ghosts, but couldn't take a vacuum cleaner, what would instead be your device of choice to eliminate them? |
| | My bare hands. Ghost hands. |
| | And if that doesn't work? |
| | I'll let the next person get it. |
| | Outsourcing to someone with a vacuum cleaner. |
| | Probably. |
| | Okay, well! That brings us nearly to the end of the interview! Do you have anything you'd like to add? |
| | Nope! |
| | Sounds deep! |
| | With that I'd like to thank you for your time, and for the rest of the season: have fun! |
| | Thanks. |
Stargazing
| | |
| --- | --- |
| | The first time in the AC was in 2016 for you. What was your reason to join? |
| | 2016 was so long ago, so I can barely remember it. From what I remember about myself back then, I probably wanted to be a helping hand, since I really do like assisting people, as well as helping share input on the things people want to include or take out. |
| | You skipped 2017 and could be called relatively new to the AC as a result. How do you experience this? |
| | That's honestly a good question… I don't really think I've noticed any different ways I've experienced it, since I was literally new in 2016 and am relatively new here. In meetings I don't really notice a treatment difference either. I guess it's never really mattered to me how new or old someone appears. |
| | It's nice to hear how being new doesn't matter for being here. |
| | You have also been part of the Poll Committee until recently. Did that influence your presence in the Awards Committee, is there a lot of difference? |
| | There are lots of different people in the Awards Committee, and because of that I think the only real difference in presence is if you run the Committee, which is a given because you're responsible for moving meetings along and managing the board. Outside of meetings and the board, everyone's still the same people, and it shows inside the Committee as everyone's personality and quirks still show up. But that's one of the things I really like about being part of any team. |
| | Very nicely put! |
| | What is the most fun part of being around in the AC, and/or the awards in general? |
| | For the Awards, it's definitely the presentations. All the care, heart, and humour put into them put a smile on my face. The tournaments are also really fun as well. For being on the AC, I love all the people who come out and come together to help work on things, and seeing how we all blend together to suggest things or come to a conclusion is really nice. |
| | Do you have any goals set when you joined, and have you achieved them? |
| | I don't actually set explicit goals for a lot of things. I only really aim to do my best with what I have. It's been tough, especially now, but I think I've done the best I could. |
| | Alright! |
| | So for something different, in the spirit of this months Luigi theme, imagine you had to go and hunt for ghosts, however, you can't take a vacuum cleaner. What would be your device of choice to use instead? |
| | If I can't go offensive, I have to go defensive. A flashlight to bring with me. I'll use whatever's at the area for traps. I'll use the flashlight to lure them towards the trap, and if all else fails, surround myself with the beam as I cry. |
| | Sounds very effective! |
| | Thus we are near the end of the interview! Do you have anything you would like to add? |
| | I don't have anything to add. Thank you for interviewing me! |
| | Thank you! Thanks for your time, and enjoy the rest of the Awards! |
Everyone has their own ways of dealing with ghosts, and this diversity is nice to see in the committee.
And that was Anniversary Announcements for this month! Join back in next month, when life has given us some more Awards-flavoured lemons for some nice lemonade. ¡Adios!
All information above was correct as of 16 June 2018.
Upcoming Game
'Luigi's Mansion'
Developer
Nintendo EAD, Grezzo
Publisher
Nintendo
Platform(s)
Nintendo 3DS
Release date
2018
2018
2018
2018

Genre
Action-adventure
Rating(s)

| | |
| --- | --- |
| ESRB: | - Rating Pending |
| ACB: | - Parental Guidance |

Mode(s)
1 player
Media

Nintendo 3DS:

Game Card

Digital download

Input

Nintendo 3DS:

Gamepad
Greetings everyone! I'm Alex95 and welcome back to Upcoming Game! It's the month of Weegee here in The 'Shroom, and there's a couple of upcoming games that concern the green plumber. One of which is a remake of his first major standalone starring role, Luigi's Mansion for the Nintendo 3DS! The other title is Mario & Luigi: Bowser's Inside Story + Bowser Jr.'s Journey, which I'll cover later, maybe if we have a "Bowser Month" before its release. Anyway, enough dilly-dallying, it's time to step into the original haunted mansion once again!
For those of you that haven't played or seen the original Luigi's Mansion, shame on you here's a quick rundown. The original game released on the Nintendo GameCube as one of its launch titles back in November of 2001. … Er, sorry, felt old for a moment. Uh, the game centers around Luigi as he apparently wins a mansion in a contest he didn't enter. Thinking nothing of it, he invited his brother, Mario, to meet him there, but when he arrives, Mario is nowhere to be found, likely further on ahead. The mansion is dark and spooky, but Luigi wants to know what happened to his brother, so he gathers his courage and moves on. He soon encounters Professor Elvin Gadd, a ghost researcher who resides in his lab close by. Yep, ghost researcher. Turns out, this mansion is haunted by ghosts! After fleeing from an attack, E. Gadd brings Luigi up to speed on what's happening and learns that Mario is missing! What's more, that mansion apparently only just appeared a few nights ago, out of the ether. So now, not only does Luigi have to find his brother, he has to figure out the mysteries this mansion holds.
Luigi soon finds that there are more powerful ghosts residing in the mansion. Apparently, E. Gadd had captured these ghosts and trapped them in portraits to display in his Gallery. Someone let these ghosts loose, becoming the mansion's bosses. The story and mansion layout appears to be the same in the 3DS remake, though it remains to be seen if there are any additional ghosts added. As Luigi progresses through the mansion, he finds a group of Boos, lead by the then-newly-introduced King Boo. The original game had 50 of them, not including King Boo, one for each room. If the mansion gains new rooms in the remake, it's possible there will be additional Boos added as well.
…Okay, so that wasn't a quick rundown, but that's about everything important without spoiling too much. From footage seen so far, almost everything appears to be the same as in the original game. Almost. The visuals are more along the lines of the sequel Luigi's Mansion: Dark Moon, which was released for the Nintendo 3DS back in 2013, with Luigi and the Boos appearing to use their assets from that game. The graphics are updated, the controls are changed, and the game is now displayed in stereoscopic 3D. The map and inventory are displayed on the bottom screen, making navigation easier. Of all the rooms shown off for the remake, the only one that appears completely different is E. Gadd's Gallery. Other rooms have some more details added to them, but that's so far the only room we know of that has a different layout altogether.
The 3DS remake is being co-developed by Grezzo, the same company that worked on the 3DS remakes of The Legend of Zeldas: Ocarina of Time and Majora's Mask. Grezzo did a fantastic job with those remakes, and their work already shows with Luigi's Mansion 3D. Introduced in this remake is a new Boss Rush mode, similar to the one in Ocarina of Time 3D, where you have to fight through all of the mansion's bosses and try to get a good time. The mansion is brighter, the interface is better, and I can tell Grezzo is doing a good job with this remake already.
Thoughts
The original
Luigi's Mansion
was already a great game, and the 3DS remake looks to make it even better. I'm got the same chills I did when I first saw
Ocarina of Time 3D
!
Ocarina of Time 3D
also included a mirrored Master Mode, so I'm curious if they'll include the PAL region's mirror Hidden Mansion mode from the original game, which didn't get put in any other version. In the midst of all these
Wii U
to
Nintendo Switch
ports, it's nice to see some earlier titles get the remake treatment they deserve. The 3DS is a good choice to put the game on, as it was originally designed with 3D in mind (you can learn more about that in this month's
Could Have Been
section). I still have the original game, but I'm definitely going to try to pick this up… whenever that will be. The game is currently only set for a "2018" release, the exact date unknown. But the game will be back…and we'll be waiting.
Interview
Hello, 'Shroom readers! For this month of the interview we're going back to the past in a relative sense, without actually doing so. I'm interviewing someone who has been around a long time compared to the rest of my choices this year, that being none other than 2257. As a very longstanding member of the community, he's been around the block quite a while and has spent a lot of time in the wiki and the forum alike. Primarily the former at first, though. So, without further ado, it's on with the interview!
The Interview:
Superchao: Hello, 'Shroom readers! This month, I have braved the tomb of the ancients and unsealed the dreaded curse so as to dig up my special interviewee this time!
Superchao: I've got 2257 here with me. Say hi to the people, skelly!
2257: hey
Superchao: So! As per usual, there's really only one way I can start this interview off. What's your exciting and unique story of finding the Super Mario Wiki?
2257: uhhhhh
2257: to be honest, it's been like 11 years and i don't really remember
2257: i remember joining though
Superchao: >11 years
Superchao: Have I been defeated, at long last?
2257: nah
2257: it was 2007
Superchao: Oh right. 2007 was eleven years ago, I forget sometimes
Superchao: So skipping over how you found it, how'd you join it? And why?
2257: yeaaaah
2257: well
2257: for a while i think i edited as a guest, but then whoever was in charge banned guests from contributing
2257: so i had to make an account to add some things i discovered abuot paper mario 1
2257: some unusued items
2257: things like tcrf didn't exist back then (or at least i didn't know about it) so this was the only place on the internet for them
2257: https://www.mariowiki.com/List_of_Paper_Mario_pre-release_and_unused_content#Unused_data
2257: you can still see some of my original edits from 2007 here
2257: although back then, they were listed together with unused content from every other mario game on a single page called "beta elements"
Superchao: The cut content is always fascinating, and I appreciate you bringing it to light. You've done Poochy's work.
Superchao: Have you always been interested in cut content?
2257: yeah, sometimes more than the finished game
2257: when i was a lot younger i stumbled on a website about the development process of zelda: oot
2257: i dont think it's still around
Superchao: The slow demise of most of the early tiny sites makes me sad.
2257: but that game had a pretty long and well-documented development cycle
2257: yeah, it's unfortunate
Superchao: but did the site tell you
Superchao: how to get the triforce
2257: yeah actually, it did
2257: that was also part of oot's development cycle
Superchao: Oh, huh, really?
2257: one of the early physics demos was a recreation of a dungeon from one of the older zelda games in 3d
2257: the reward for beating it was the triforce
Superchao: Nice.
Superchao: So what interests you so much? I'm guessing this OOT site helped make you realize "this is cool stuff and I wanna learn more", but... well, why?
2257: i'm not totally sure
2257: i think it might be because in that game there was something called "beta quest"
2257: do you know about that?
Superchao: Nope, go on.
2257: well it was basically a gameshark code that caused the game to bug out
2257: on a technical level, i think it did something like scrambling cutscene pointers, but i honestly don't know enough about how the game works to tell you
2257: and at that age i was probably like
2257: 10
2257: so i didn't understand it at the time either
2257: but the practical effect was that all the areas in the game got rearranged weirdly
Superchao: Reminds me of when I managed to run into glitches in Pokemon as a kid and it just. Blew my mind completely. "What's going on!?"
2257: like you would go through the door from hyrule field to kakariko village and end up in the forest temple
2257: yeah, i feel like all those old games had things like this
2257: it was kind of reminiscent of the minus world in smb1 too
Superchao: Sometimes it feels like the increased documentation and anti-glitch efforts of modern gaming, while interesting, removes some of the sense of wonder from the wild weirdness of older games
Superchao: Orrrr maybe I'm just getting old.
Superchao: One of the two!
2257: but the thing about beta quest was, if you wandered through the world long enough, you could come onto leftover things that never made it into the game
2257: usually it was just like
2257: minor stuff, like a differently-shaped wall of red ice, or a platform with an ocarina mark that never got used in the game
2257: but at that age this was like a whole new adventure for me
Superchao: And you got invested into looking into what happens with other games such as... Paper Mario?
2257: basically any game where i could find something
2257: i didn't really know what i was doing
2257: but paper mario was easy because someone had made a code to get any item
Superchao: too bad you didn't have beta9 of paper mario 2 :V
2257: and it was pretty simple to just cycle through all the items and look for unused ones
2257: haha yeah
2257: did you know
2257: theres like
2257: people complaining about that on tv tropes
2257: someone pointed it out a while back
Superchao: I've seen that. It's kind of funny to see it come up in that way.
Superchao: Meanwhile I totally bought it when I first saw it but also I was 16 and gullible.
2257: i can't remember if i believed it on its own merits
2257: i definitely remember wanting to believe stooben wouldn't lie about that, though
Superchao: I think that was a big part of it, he just wasn't the kind of guy you expected to make the entire thing up.
2257: yeah
Superchao: Then I realized he probably did and aggressively shrugged in his general direction.
Superchao: Still, the actual cut content of Paper Mario 2 is interesting enough on its own merits!
2257: i guess everyone makes mistakes
2257: yeah
2257: i didn't have much to do with that though
Superchao: Speaking of, I'm curious; would you say in your experience that it has become harder or easier to find out about scrapped material of newer games?
2257: even though, in some ways, it's actually easier
2257: wow
2257: i almost answered before you asked
Superchao: That's just how good of an interviewer I really am.
2257: but yeah on the whole i think it's easier
2257: starting with the gamecube and ds, nintendo has had their games internally organised into distinct files
2257: so you can pull an individual file out of a dumped rom/iso and look at it
2257: some file formats are more uh
2257: immediately comprehensible than others
Superchao: esoteric
Superchao: or that, yeah
2257: but like in n64 games
2257: everything is a single blob
2257: and that makes it more difficult to find anything
2257: blob is a technical term by the way
2257: it stands for binary large object
Superchao: It sounds like they picked it as a technical term just to use the term itself, if that makes sense.
2257: (i dont know if it's normally used in this context but it sounds appropriate)
2257: yeah i think it's a backronym lol
Superchao: So, I take it this fascination with these material was the big thing that got you to be such a huge wiki editor at the time?
2257: yeah for a while i was all about that
Superchao: If I remember correctly, you were all about that enough to get promoted, even.
2257: oh no, that was later
2257: when i was mostly doing the unused content, i don't think most people noticed me
2257: i was like
2257: pretty antisocial i guess
2257: i just edited the wiki and never talked to the community
Superchao: So the opposite of now.
2257: oh i'm still antisocial, i just like you guys
Superchao: Thanks!
Superchao: We like you too. Allegedly.
Superchao: At the very least there's rumors of such.
Superchao: So what got you later involved in the community, enough to get your new jobs?
2257: well
2257: back then wayoshi was an administrator
2257: and he liked an extension called dynamicpagelist
2257: he convinced steve to install it
Superchao: A dangerous move, I'm sure.
2257: basically what it was was a way to select lists of pages according to rules
2257: actually dpl itself was fine
2257: it could be a little bit hard on the server because of how complex the queries could get
2257: but the thing is, he also got him to install something called nukedpl
2257: which would supposedly let administrators enter a dpl query and then automatically delete every page that came back
Superchao: aka the Tragedy of Userpedia
Superchao: a play in 3 acts
2257: yeah
2257: the thing about nukedpl is
2257: it actually was bugged
2257: and didn't check permissions before doing a deletion
2257: so in fact, any user could use it
2257: and maybe any guest too
2257: anyway, at some point i figured that out
Superchao: In time to avert disaster for a change
2257: i guess i was the only one who could have, since i was the only one who used dpl other than wayoshi
2257: yeah, so i panicked
2257: and i got on chat and told them about it
2257: which in retrospect, wasn't really a great idea
2257: since anyone can come into chat
Superchao: "hey, here's the GIANT GAPING EXPLOIT"
Superchao: "now you all know! :D"
2257: but i didn't know anything about the community back then
Superchao: it's ok
Superchao: neither do some of our current editors
2257: i honestly don't think i even realised there was a forum
2257: which would have been the actual place to discuss it, since there were pms
2257: anyway, steve got the message and removed the extension
2257: and after that i hung around on chat and actually started talking to people
Superchao: scary
2257: which i think is what made them actually notice me
2257: that's still not when i got promoted though
2257: that happened in 2009 i think
2257: whatever year bowser's inside story came out
Superchao: Man, I remember that. That was a trip.
2257: i think they promoted me because i wrote basically all the articles about that game
2257: which happened because at that time i had just recently decided to learn japanese, and the game came out months earlier in japanese than in any other language
2257: so i played it before anyone else
Superchao: A power that would later be relentlessly abused and exploited?
2257: i don't think i was an amazing administrator but i don't think i abused anyone either
2257: i have no idea though, maybe from someone else's perspective it looked that way
2257: i hope not
2257: the thing is
2257: i basically just rose through the ranks by editing a lot
Superchao: I mean the power of knowing Japanese.
Superchao: And by other people on you
2257: oh
2257: well i don't know if i abused that
Superchao: Also editing a lot sounds like a solid plan, although these days I keep thinking it's hard to get into that
2257: goolgenerade probably thinks so
Superchao: googlegrenade was a hero of our time
2257: no one'll help u if sad
Superchao: You eventually lost interest in editing regularly, right? What happened?
2257: basically i just felt like i was a bad fit for the position of guy in charge of the entire wiki
2257: which is basically what i was, since steve very rarely intervened with anything
2257: so after a while i resigned
Superchao: The knowledge to give up power... truly, I could say something that looked really deep without meaning anything about that.
Superchao: So you decided to shift full time to the community side, huh?
2257: yeah
Superchao: How'd it feel?
2257: after me i think walkazo took over, and she was probably better at it than i ever was anyway
2257: rip
Superchao: Rest in peace.
2257: anyway, i basically just hung around the community because i had friends by that point
2257: and i had become aware of the forums when they promoted me
Superchao: and then you ended up having friends and a boyfriend
Superchao: Good work!
2257: yeah
2257: did you know i met him arguing about shady koopas
Superchao: Were you arguing with him specifically?
2257: yes
Superchao: Good, that makes it better.
2257: it's probably still on a talk page somewhere
Superchao: What was the argument, anyway?
2257: whether or not they existed in the first paper mario
Superchao: Just look on the Mario Wiki to find the answer-
Superchao: Oh, wait.
2257: well, the answer is that they don't
2257: they were a new enemy in paper mario 2
2257: the confusion happened because of dark koopas, who existed in both games
2257: but they changed in pm2
2257: which was confusing
2257: and then spm came out and gave the same name to a different enemy (in english) which was even more confusing
Superchao: I miss how many enemy variants the old Paper Marios had
Superchao: that was fun
2257: interesting that you say that, i miss almost everything about the old paper marios
Superchao: I mean, I assumed that went without saying?
2257: well, there might be sticker star fans out there somewhere
Superchao: A hidden and rare breed.
2257: and i mean, color splash even had some moments i enjoyed, even if i would have preferred a game in the style of pm1
Superchao: I feel like Color Splash would have been received as okay if it came directly off of SPM
Superchao: but Sticker Star bogs it down too much
2257: it's possible
Superchao: So, this is a good lead-in to my next topic - What's your favorite Mario game? If you have one?
2257: it's a hard question honestly
2257: i think i usually vote for paper mario 2 in the awards polls
2257: but then, i can't honestly say that i like yoshi's island any less
2257: and i'm basically always a big fan of whatever the most recent mario kart game is
Superchao: I know you've been one of the most vocal people about Nintendo games declining in quality over the years. Do you think they've reversed that trend?
2257: well i liked odyssey
Superchao: i'm still excited for the prequel, Super Mario Iliad
2257: and since you said "nintendo" and not "mario", i can say that i loved zelda botw
2257: honestly
2257: that might be my favorite zelda game ever
2257: i can't decide between that and majora's mask
Superchao: I can! Becaue for me it's neither of them!
Superchao: What /did/ tank your Nintendo opinion, anyway? Skyward Sword and Sticker Star, right?
2257: yeah, but do you like ooa or oos more
Superchao: ...Damn.
Superchao: Got me there.
2257: actually i would say the mario game i thought was a low point was galaxy 2
2257: and it's weird because a lot of people loved that game
2257: but to me it just felt like
2257: someone sold me a rind and called it a watermelon
2257: all the things that weren't good enough to get into the first game
Superchao: That's a unique metaphor.
2257: it was inspired by the watermelon i was eating earlier
Superchao: A fair reason. So what things stand out as being that?
2257: well
2257: battle belt galaxy i think it was called?
2257: you're dropped on a series of astroids and you have to fight waves of enemies to progress to the next one
2257: also twisty trials galaxy, which was just lifted from the secret of ricco harbor (i believe) from super mario sunshine
2257: and uhhhh the mario sprite galaxy, and the cyclone stone galaxy, which were single planets from the first game expanded into entire worlds
2257: except
2257: they werent really expanded
2257: because they had about as much content as the single planets in galaxy one
2257: and of course, the green stars
Superchao: That's fair. I think Galaxy 1 having the more lopsided set of "galaxies with a lot of stuff" and "galaxies with only one star" was the better way to go than "all galaxies only have two or three stars"
2257: which a lot of people liked i guess, because they doubled the total number of stars
Superchao: it was a better way of doubling than Do The Entire Game But Green
2257: see i really don't agree
2257: i think playing a good set of missions twice is more entertaining than playing a mediocre set of missions followed by a bad set
2257: and the green stars to me were essentially busywork
2257: only a very few of them required you to do anything more than walk to where they were
Superchao: So... the Donkey Kong 64 Situation?
2257: donkey kong 64 is a disaster
Superchao: But it's a fun disaster!
2257: that depends on whether you enjoy suffering i guess
Superchao: What if I do?
2257: you could adopt a less dangerous hobby than playing donkey kong 64, such as self-immolation
2257: remember that time they discovered a new 25-coin coin in donkey kong 64 and it invalidated all those speed runs
Superchao: That was honestly hilarious. There's something amazing about watching DK64 break the hopes and dreams of people who play it.
2257: the game is truly a malevolent presence
Superchao: You dislike it just because it has way too much to do with too many arbitrary barriers, right?
2257: well my biggest complaint is with the tag barrel
2257: you spend so much time just running back and forth to it
2257: like there's a part in the first level where
2257: a trail of, i think, green bananas leads through a tunnel
2257: well only chunky can collect green bananas
2257: on the way, there's a kasplat with blue hair
2257: only lanky can fight that kasplat
2257: at the end, there's a door that's locked with feather switches
2257: only tiny can activate those switches
2257: so to get everything in this tunnel you have to go there 3 times
2257: and you have to run back to the tag barrel somewhere else in the level
2257: every time
2257: and this is just like
2257: one corridor
2257: the entire game is constructed that way
Superchao: Sounds like Obvious Filler to me!
2257: you end up playing the same thing over and over again just because the first time you happened to go there with the wrong character
2257: and then, on top of that
2257: the characters aren't even all that different
2257: they all have a gun that opens one kind of lock
2257: they all have an instrument that activates one kind of music pad
2257: and they all have a ground pound that activates one kind of switch
2257: in terms of gameplay
2257: those moves are the same no matter which character you have
2257: but they just arbitrarily don't activate a switch that isnt appropriately marked
Superchao: the deep secret of dk64: the entire game is just padding?
2257: more or less
Superchao: How heartbreaking was it to realize?
2257: i actually liked the game when i was a kid so
2257: coming back to it when i no longer had infinite patience was kind of astonishing
Superchao: I know the feeling. Sometimes you get amazed at what you let slide in the past.
2257: its also astonishing to me that most people thing the problem with the game is that there were too many collectibles
2257: thats such a weird analysis
Superchao: I mean, to be fair, it did have a lot!
2257: yeah, but
2257: that's not really a problem in itself
2257: it's the fact that they were arranged in such a frustrating way
2257: and locked behind so many identical minigames
Superchao: The minigames were probably the most annoying thing and I can't even defend them. Why make you do an extra task when you already did a bunch of tasks?
2257: i think it was meant to connect the game to the donkey kong country series and its bonus rooms
2257: but it didn't really work out
Superchao: And here's where I reveal myself as a sinner and say I have next to zero knowledge of DKC
2257: well
2257: in dkc there were hidden rooms in each level where you could play a short minigame for a prize
2257: in the first game it would usually be some extra lives, and in the other two it was a coin that you could redeem to unlock secret levels
2257: but the thing is
2257: the games were all optional, and generally more varied than dk64's mini games
2257: and none of them were beaver bother
Superchao: DK64 had what
Superchao: 5 minigames?
Superchao: so is DK64 your personal least favorite game of all time
2257: i don't know if ive ever decided to rank games i don't like like that
2257: if i did, it would have to fight for the position with metroid other m
Superchao: Do not speak the name of the curse!
2257: people need to know so they can protect themselves
2257: you wouldnt want some innocent person to play it
Superchao: True, but saying a demon's true name gives it power in some texts.
Superchao: And that game is basically a demon.
2257: we can only hope metroid prime 4 renders it noncanon
Superchao: Even if it doesn't I choose to believe it's not canon just due to how little sense it makes.
2257: its pretty much just a rehash of fusion with all the good parts removed
Superchao: Ah, Sakamoto. Your magnus opus was shit, and it's tragic.
2257: i wonder if he knows nobody liked it
Superchao: I bet he just doesn't believe it's true
2257: he's only ever been a producer on metroid since then, right?
Superchao: Yeeeep. They put him back on the leash.
2257: it's for the best
Superchao: Speaking of games you don't like, are there any non-Nintendo games you're a huge fan of?
2257: i used to say i liked skyrim, but that's become dangerous since it might encourage them to port it to microwaves or something
2257: incidentally, all those ports, and they still haven't made a version that runs on my computer
2257: thanks bethesda
Superchao: They already ported Skyrim to anime, we're beyond hope now.
2257: i guess i've played minecraft for approximately ever
2257: and i like the tomb raider games a lot, although i still havent had the opportunity to play the newest one
Superchao: Is that the one that was really controversial for a time and then everyone stopped caring?
2257: tomb raider? if so i don't think i heard about that
2257: for a while it was only out on xbox one, or xbox one x or whatever was new at the time
2257: and i don't have one of those, so i wasn't really paying attention to it
2257: what was the controversy about?
Superchao: Uhhh... something about some backstory scene. I forget the details, it's been years.
2257: huh, i'll have to look into it
2257: oh i looked
2257: i never heard about this, but yeah
Superchao: Did you go and see?
2257: it's the same game
Superchao: Oh, good to know.
Superchao: So! What do you like about Skyrim and Minecraft, anyway?
2257: well
2257: i'm big on exploration in games
2257: so an open world setting like skyrim hooks me pretty easily
2257: i honestly like wandering around looking at the environment more than killing dragons or anything like that
2257: not that that isn't entertaining too
2257: minecraft is kind of the same way for me
2257: a lot of people mostly like to build things in minecraft
2257: and i build things sometimes too, but i'm really more interested in looking at the environment
2257: we go on group expeditions sometimes
2257: that's always fun
Superchao: Someday I should get Minecraft, but also I'm pretty sure group games die when I get into them.
Superchao: I don't get minecraft or overwatch to save you all
2257: minecraft is actually pretty dead already, at least here
2257: there's usually only a lot of activity after an update, when everyone wants to collect the new things
2257: as for overwatch, i've never played it
2257: i'm not so much into competitive multiplayer games
Superchao: Do you prefer being able to take your own pace in a game?
2257: i just dont get that much out of games that are mostly about doing the same thing better and better
2257: i can never get into things like tetris either
Superchao: Fair enough! Rather than get good, you get going!
Superchao: Anyhow, thinking of your community involvement to get back to an earlier point.
Superchao: I've noticed one of the biggest things you've contributed to was The 'Shroom. What got you interested in that as a staffer?
2257: you know it's pretty strange because i've essentially never been a writer for the shroom
2257: i did one-off sections once or maybe twice, but that's it
Superchao: Ah, so the nepotism then
2257: yeah, mariowiki is corrupt
2257: people just promote their friends
2257: no, actually
2257: it's because css is kind of
2257: not widely understood i think
2257: well, in the community anyway
Superchao: That's 'cause we're Mario nerds, not CSS nerds
2257: most of my contributions to the shroom have been to that aspect
2257: and some other technical support
2257: although i was also the editor for a while
2257: honestly though, css is pretty simple
Superchao: Did anyone write you letters?
2257: if they did they never sent them
Superchao: Maybe they tried to, but you couldn't find them since you're a skeleton with no eyes
Superchao: Ever think of that?!
2257: listen i have eyes
2257: they're just like
2257: metaphysical... or something
2257: i dont know
2257: ask your local necromancer how it works
Superchao: I tried. He just resurrected the steak I was going to eat.
Superchao: It was all really awkward.
2257: well you have to make sure you're working with a professional
Superchao: That's a fair point.
Superchao: Still, what do you like about working with the 'Shroom? There's gotta be a reason you keep doing it.
2257: i really just like being in a position where my skills are useful
2257: and it's nice to be able to support a creative project of the community
Superchao: Ayyy, that's a very good reason.
Superchao: And look! You're supporting said creative project EVEN MORE right now!
2257: :clap:
2257: we did it
Superchao: So, when you think about it, you've been around here for a really long time.
Superchao: Do you see yourself sticking around for a while longer?
2257: i don't intend on going anywhere
2257: i'm mostly around to talk to my friends though
Superchao: I feel like the greatest strength of the community is... well, the community.
2257: so if a lot of the people i'm friends with left, i might end up going with them
Superchao: If we didn't have forums and chat and bonds outside of wiki editing I can't imagine it lasting this long
2257: that strikes me as pretty unlikely though
Superchao: Can't just let the awards die, after all!
Superchao: As the #1 sole barometer of the opinions of the entire Mario fandom, they need to stay.
2257: i dont think the awards will die
2257: they're more or less our most popular event
2257: the community would have to totally dissolve
Superchao: ...is there even any competition
2257: i dunno, the community is pretty big, and there's whole aspects of it i don't really get involved with
2257: mafia was a big deal for years and i played that like twice
2257: so i'm not prepared to claim i know about what's popular
Superchao: And once you were kidnapped and tied up in a basement until you joined.
Superchao: At least, that's a good comparison.
2257: yeah ralph is something, isn't he
Superchao: He sure is.
Superchao: Speaking of important questions, though...
Superchao: Is this the last question?
2257: nah
Superchao: ...Well, shit.
Superchao: I didn't have any other questions lined up
Superchao: What do I do now?
2257: that
Superchao: ...Good point.
Superchao: Anyhow, thanks for your time, and try to avoid cursing the entire MarioWiki with the ancient curse I unleashed while freeing you, okay?
2257: listen i don't control the curse
2257: it just happens
Superchao: That's what the last mummy said, too.
2257: you know, that makes it sound like you're doing this on purpose
Superchao: Look, can I help it if the effects of ancient curses on the population are fascinating?
2257: ...no, i guess you can't
Superchao: Exactly.

In Closing
22's someone you always see as part of the fabric of the community itself these days. He's so long-standing that he's only bones! Heh heh. But in seriousness, he's one of those people you can't imagine the wiki without, and he's one of those I don't want to imagine the wiki without. Here's hoping he keeps the streak alive!
NIWA Spotlight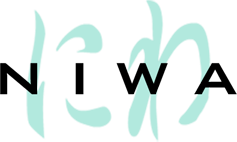 Hello everyone and welcome back to NIWA Spotlight, a NIWA-focused spotlight that covers one article from all of our partnered wikis that need help. These can range from articles that need more information or created to images that need replacing or uploaded. Notice something on a different wiki you can't fix and want to get the word out? Let me know on my talk page or in this forum topic and it will be added to a future issue. For our Mario-related topics, check out the current The 'Shroom Spotlight!
The only thing that got done from the last month was I added an image on Icaruspedia's Information Center. And that wasn't even what was requested, so I guess that means absolutely nothing got done in the last month. Come on, now.
I ask that any additions that could be made to the Donkey Kong Wiki be made to the Super Mario Wiki instead, where possible, as per this discussion. And remember to follow the wiki policies when adding content!
Category
Wiki
Subject
Direct Link
Wanted Article
Golden Sun Universe
Upon crossing back through the Bilibin Barricade after clearing the Mercury Lighthouse, Isaac and friends encounter a group of three kids. One of whom, named Jill, is apparently in some kind of danger, and you can choose to either help her or let her die.

Jill

Lylat Wiki
General Pepper: Looks like no one chronicled their time passing through the Moon Mountain Pass near ThornTail Hollow.
Peppy Hare: Alright, I'll return there and start taking some notes.

Moon Mountain Pass

Zelda Wiki
There are many creatures within Breath of the Wild's Gerudo Desert, one of which that was added with the recent Champions' Ballad DLC is the Molduking. It's like a regular Molduga, but much much larger.

Molduking

Stub Article/Section
Dragon Quest Wiki
What dost thou receive when thy crossth a chicken with a sword? Thou wouldst receive a Cockateer, a sword-wielding chicken! But verily, thy enemy is lacking in structural content, displaying only thine stats from Dragon Quest VIII. This article requires information on Dragon Quest Monsters, as well as general article build-up.

Cockateer

F-Zero Wiki
The Queen Meteor has been Mrs. Arrow's racing machine since her debut in F-Zero X. Despite appearing in several games, the machine only has information in F-Zero GX.

Queen Meteor

Hard Drop Tetris Wiki
The Philips CD-I platform… sucks. But apparently there was a Tetris game released for it back in 1992. If anyone has any information on this game, adding it in would be superb!

Tetris (CD-i)

Pikipedia
The S.S. Dolphin is Olimar's trusty spaceship, though it gets destroyed upon landing on Hocotate. While the ship eventually gets rebuilt, it looks like the article on it could also use rebuilding.

S.S. Dolphin

Starfy Wiki
In The Legendary Starfy, Moe's siblings give Starfy a variety of quizzes to answer. It's possible that some of the quizzes are missing, specifically those in Glitzem Grotto and S.S. Logwater

Quiz

Wars Wiki
Mial's Hope is the name of a chapter in Advance Wars: Dual Strike. There's an infobox, a map, and that's it.

Mial's Hope

Rewrite
Strategy Wiki
To those of you that have played RuneScape, you've played more than I have, which is none. Several RuneScape pages are asking for clean up, but just the one about "Cabin Fever" will do for now.

RuneScape/Cabin Fever

Additional Images
ARMS Institute
Rush is an attack that occurs when the Rush Gauge is full, allowing fighters to send out a flurry of punches at their opponent. What this looks like was shown off near ARMS's reveal, but it doesn't look like the wiki has an image for it yet.

Rush

Bulbapedia
The Pokémon Swanna is a character that owns the Post Town Inn in Pokémon Mystery Dungeon: Gates to Infinity. Her page is lacking images of her appearance in the game, so someone needs to snap a couple.

Swanna (Gates to Infinity)

Nintendo Wiki
We all remember what the first Mega Man game box looked like. Let's find a pic of it to immortalize it on the Nintendo Wiki!

Mega Man (game)

WiKirby
The Kirby Wiki gives out the game and locations on where to find the enemy Rosely, but does not have an image for it. With the information given, finding the enemy should be a piece of cake! (A similar enemy, Lovely, could also use the same help.)

Rosely

Image Quality
Icaruspedia
Dark Pit: What did you call me here for, again?
Amazon Pandora: Well, I want you to take my picture!
Dark Pit: …You're kidding, right? After you tried to kill me, you think I'm just going to stand here and take a picture of you?
Amazon Pandora: Aw, but the image of me on Icaruspedia is of so low-quality! I need a new one, and soon.
Dark Pit: I'm no photographer. Get Palutena's lackey to do it, I'm sure he'd be happy to oblige.

File:Amazon Pandora.PNG

Inkipedia
Inklings are known to be very fashionable, and plenty of pictures are taken to help show off the latest trend. Seems like one such photographer felt like taking an image of the television screen, which makes this image look rather blurry. Make sure the clothes combination remains!

File:RodeoPunkWhiteOctoglassesInkling.jpg

Nookipedia
Several images in the Animal Crossing: Wild World section of the Letters from Mom look like they've had the picture taken off-screen. Take your pick and let's make mom happy!

Letters from Mom#Animal Crossing: Wild World

Smash Wiki
Super Smash Bros. for Wii U's Coliseum has several forms, and Smash Wiki has image showing all of them. However, it seems like the first six of which are incredibly blurry and need reuploaded.

Coliseum#Gallery

Citation Needed
Fire Emblem Wiki
In the Awakening DLC for Fire Emblem Warriors, Cordelia's lance, Gungnir from Geneology of the Holy War, was replaced with a unique lance of her own, appropriately titled "Cordelia's Lance". The wiki claims this leaves Gungnir unused, but is it actually unused or relocated?

Cordelia's Lance

Metroid Wiki
Adam: Our information on Ice Missiles appears to be misleading. One such claim comes from your Fusion adventure, saying that the Federation was afraid that you would reject the Ice Beam upgrade because of the Metroid DNA spliced into your genes. Our information on your Corruption mission also says it's a replacement to the Ice Beam, but neither of these have proper sources to back up these claims.

Ice Missile
Retro Feature
Written by: Yoshi876 (talk)
Hello readers, this is your Spotlight and former Pipe Plaza director here with another issue of Retro Feature. In this section, we look at previous sections that featured in The 'Shroom from yesteryear.
This time I want to look at a section that is almost timely. E3 has just been and gone, and as such many upcoming games were announced. I'm sure you can see where I'm going with this one. This time, we'll be taking a look at one of The 'Shroom's most popular sections, Upcoming Games. Over the years, this section has had a multitude of writers, including Alex95 (talk), who currently writes the section and Crocodile Dippy (talk) a former Core Staff member. Another former member of the Core Staff who wrote this section, was Paper Pikachu, our former Art & Music – better known as Palette Swap today – director. Now, even though our theme for this month is Luigi, and E3 didn't give us any big 3D Mario game, the game that Paper Pikachu is a big 3D Mario game, and doesn't feature much of Luigi. But let's not have me spoil it, let's just enjoy it.
Paper Pikachu here, welcoming you to a new edition of Upcoming Games! That said, there isn't really much news, and I can only give you the news we already know on Super Mario Galaxy 2.
POSSIBLE RELEASE?: The only real news of the game is the announcement by Shigeru Miyamoto that the game is nearly finished, hinting at a release in either the First or Second Quarter of 2010. On that note, I give you all the other information we already know, which has already been documented in the 'Shroom.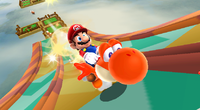 The Star Spin is confirmed to return, as well as the Bee suit and Launch Stars. One of the main additions to Super Mario Galaxy is the addition of Yoshi, who makes his first appearance in a 3D Mario game since Super Mario Sunshine. Using fruit to change colors, an aesthetic change in Super Mario Sunshine, Yoshi will be able to gain new powers. Turning orange will allow Yoshi to run at Super Speed, which in-turn allows him to run up steep platforms. Turning blue will give Yoshi an ability similar to the Bee suit. While on Yoshi, the Wii Remote cursor acts as Yoshi's Tongue, which can be used to eat enemies, and swing on special flowers.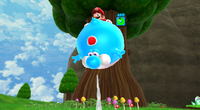 Another Gameplay element introduced is a drill item, which will allow you to dig into the earth, or dig to the other side of the planet. There are multiple switches in the game, with varying effects. One switch freezes water, while another slows down time, a mechanic which, according to
Shigeru Miyamoto
, will be used in a boss fight. 2D stages return, as do purple coin missions. In the latter, Mario is followed by Dark Versions of himself, which do everything he does.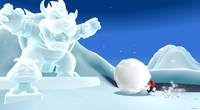 Nothing much has been confirmed about the story. However, airships have been seen coming out of a warp, while an ice sculpture of Bowser is seen in a galaxy. Mario is also seen using the drill to fight a Megaleg-like robot which is powered by a star. However, Shigeru Miyamoto has stated he would like to go with as little story as possible for Super Mario Galaxy 2.
It has been confirmed it will be released in 2010 for North American, European, and Japanese audiences. No release date has yet been announced for Australia.
The 'Shroom Report
Hi, 'Shroom readers! It's your Statistics Manager, LudwigVon, with another edition of The 'Shroom Report.
This is how this works: in the First-time Writers section, I will mention writers who had their first ever section featured in our last issue. For the Milestones section, writers will get mentioned every 10 team sections and every 50 overall sections, team will get mentioned every 100 sections, and The 'Shroom will get mentioned every 500 sections. Finally, for Most Sections Written, every section ever written by that user is counted. All information in this section is based off our Historical Sheets. This section will cover Issue 134.
Tables are based off the End-of-the-Year Awards tables, so credit goes out to Crocodile Dippy (talk).

'Shroom Trivia
The position having the most people holding it in the 'Shroom's history is Fake News Director position with 12 peoples. WarioLoaf (talk), Confused (talk), Xzelion (talk), 3Dejong (talk), Stooben Rooben (talk), Glitchman (talk), Xluidi (talk), Ralphfan (talk), Super Mario Bros. (talk), Gabumon (talk), MrConcreteDonkey (talk) and Superchao (talk) have all held it at least once.