The 'Shroom
:
Issue 135/Palette Swap
From the Super Mario Wiki, the Mario encyclopedia
Jump to navigation
Jump to search

Director's Notes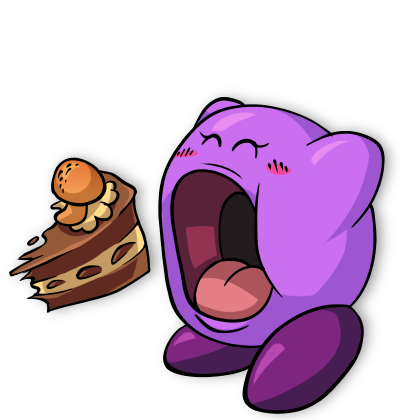 Hi, everybody! How about that E3, huh? I'm super hyped for Octopath Traveller and the Torna: Golden Country DLC for Xenoblade. Also, Spring Man for Smash! That's all.
Recently, I picked up Sushi Striker: The Way of Sushido for my Switch, and I've been having fun with it! It helps that it's not a full-priced title, as I know it bothered some people that Nintendo wanted so much for what is basically a mobile phone game with monster collecting. But, if you like games like Pokemon Trozei or Bejeweled or heck, even Candy Crush, you should really give this one a try. There's a nice demo in the eShop, too, so you can play a few stages and listen to the voice acting, which is actually pretty good. It's also available on the 3DS, too, so if you want it even cheaper, ou can get it there as well.
This month we feature our two musical sections for you to listen to, with themes around Luigi! Everyone's favorite green plumber deserves more time in the spotlight since the Year of Luigi ended, so let's show him some love, too!
~FunkyK38
Section of the Month
Well, we only had once section last month, so it's a pretty easy conclusion to make. But WOW did we get a turnout. Yoshi876 (talk) received a whopping 37 votes for his What's on the Box? section on Wario Land 2. That's a ton of votes! Thank you to everyone who voted, and please keep it up for this month as well!
Palette Swap SECTION OF THE MONTH
Place
Section
Votes
%
Writer
1st
What's on the Box?
37
100%
Yoshi876
---
Art Sections
---
Pyro updates his list of fan projects around the Wiki.
[read more]
Music Sections
---
Let's celebrate Luigi with some music by Levar Allen!
[read more]
Ongoing Fan Projects
Written by: The Pyro Guy (talk)

| User | Thread | Description |
| --- | --- | --- |
| Bitplex | I recreated the original Super Mario Kart (1992) in 3D SNES graphics! (vid) | A project by Bitplex, recreating Super Mario Kart in 3D, with voxel models of all the characters. |
| Koops (Iron Man) | Koops' art thread. | A relatively fresh thread with a couple of drawings Koops has made, such as one of Giygas. |
| Niiue | Niiue's sprites | Lots of fanmade sprites spanning many different styles here. Backgrounds, cars and Earthbound can be found in the last month. |
| Fawfulthegreat64 (Fawful with a Monster in Peach's Castle) | FTG's videos and such | Here you can watch FTG explore the effects of hacking two Count Blecks into Super Paper Mario. |
| Koops (Iron Man) | Koops' Fanmade Paper Mario: plot twisted thread. (Sprites and explanations too). | A thread where Koops writes and draws for his Paper Mario fangame idea. He has rewritten the script and is just finishing the epilogue. |
| J-Yoshi64 | J's Mario Kart concepts | A thread containing detailed designs for vehicles and rosters in Mario Kart, such as the recent Tulip Trip. |
| Doc von Schmeltwick | Doc von Schmeltwick's SMAS SMB3 expanded sprites | This is a thread containing DvS' original spritework based on the games of old. You can now find sprites of Mega Moles, Piranha Plants and Shellcreepers. |
| Alex95 | Alex95's Thread of Stuff (Power Master/The 'Shroom/YouTube) | A thread all about Alex95's various creations, from his Power Master games to his YouTube videos. He has recently shown development on ledge jumping in his game, as well as a status update on his YouTube videos. |
| The Pyro Guy | The Py-art Guy | A thread where The Pyro Guy posts his art. Recently he has posted an animated video of the 'Shroom Killing Game. |
| Roller | Roller's Reasons | A thread where Roller posts his works, from writing to sprites. The most recent post... well, it's a secret. |
| Turboo (Izuku Midoriya) | The Chair (MW10T) | This is Turb's art thread. He's recently posted portraits and group drawings. It looks like a DnD team. I think it's his DnD team. |
| Lakituthequick | Lakituthequick's occasional art | A thread where Lakituthequick posts things he makes. He's recently posted art and sprites he's created for his 'Shroom sections, as well as a look at the behind-the-scenes process of making a maze. |
| Roller | Working on a new song | This is a song Roller is developing. He's open to feedback! |
| Alex95 | Legend's End | This post is showcasing a series of novels written by Alex's brother, with links to buy said novels. |
| Meta Knight (Ridley) | Meta Knight's Stuff | A thread where Meta Knight posts his art. Recently he has shown off a fan character he hypothesised for Danganronpa, with an accompanying sprite. |
| Hooded Pitohui | Hooded Pitohui's Shroom Thread | In this thread Hooded Pitohui shares his 'Shroom sections with us, such as Shop Scout and Mario's Boombox. His latest post talks about his work in Issue 134, as well as a word about Luigi. |
| Fawfulthegreat64 (Fawful with a Monster in Peach's Castle) | FTG's art | A collection of Mario-themed artpieces. His last posts have been a render of Pauline in tennis attire, and of Fawful on a throne. |
| Anton | Anton's Half-Baked Reviews / Dear Anton | A thread about Anton's 'Shroom sections- Half-Baked Reviews and Dear Anton. Issue 134 presents you with all the food and cereals you could ever need. |
Mario's Boombox
Written by: Hooded Pitohui (talk)
This month is all about Luigi, so it is only fitting that this month's featured song gives us a better look into Luigi's mind. Yes, "My Year: A Song from Luigi's Point of View" offers Levar Allen's take on what the perennial second fiddle might be feeling. Levar admits that he wasn't fond of Luigi until he wrote this song, and it is not hard to see how the song might have caused him to see the character in a new light. Unlike many other songs which have been featured in this section, "My Year" doesn't really attempt to tell a story. There is no easily recognizable beginning, middle, and end; the song feels more like a momentary glimpse into Luigi's reflections on who he is and where he wants to go. Emotional lyrics which clearly connect to the character are superimposed on a strong rhythm which is itself built on sounds taken straight from some of Luigi's shining moments. The main theme from Luigi's Mansion and Luigi's flamenco introduction theme from Mario Strikers Charged are sampled extensively to create the driving rhythm of the song. Listen closely, and you can even hear Luigi's voice clips used in the background at some points in the song. References to Mario Power Tennis, other games in the franchise, and nerd and popular culture garnish an already solid song. Lines like "Everybody Loves Raymond / I'm the other Barone / So low-key / my life is baritone" are full of clever references and wordplay. The end product is a poignant and nerdy hip-hop song which leaves listeners reevaluating their views of Luigi. This is a song designed to move its listeners and offer a fresh perspective on what it might be like for the plumber in green.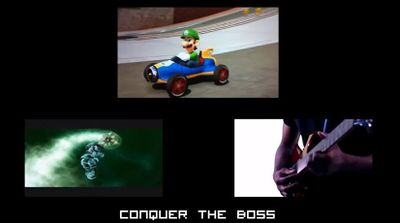 Of course, just because this is the Luigi special does not mean that I cannot mention other songs. That said, I want to point out that Levar has a great collection of songs, many of them inspired by Nintendo franchises. Like "My Year," most of them are reflective hip-hop songs which take a closer look at the emotions tied up in videogames and characters. Levar's work contains accessible themes, from recognizing and overcoming challenges in life to evaluating one's relationships and goals, which everyone can connect to. Some of Levar's songs, like "Hat's Off (Super Mario Odyssey Rap Remix)" are definitely character-focused, but they all contain a realistic touch.While one can reasonably argue that "The Clouds," "Take on the World," and "Another Castle" are told from Mario's perspective, it would not be difficult to imagine a real human being singing these songs. Levar's pieces have a clear connection to the human condition. Some of Levar's songs have even been the products of his own experiences and reflections. "Lessons Learned from Pokémon" is explicitly stated to be inspired by Levar's reflection on playing Pokémon Red. These songs humanize the characters and situations in videogames. They all add a layer of depth to characters like Mario and Luigi which players do not normally see or consider. Even if someone who had no knowledge of the games which inspired these songs were to listen to them, there are plenty of ways for them to connect to the messages of Levar's work. Of course, these songs are not simply psychologically-intense monologues; they connect to the games which inspired them with clever references in the lyrics and great use of sampling to turn familiar sounds into new music. Go listen to Levar's music, and be sure to check out his YouTube channel. It has plenty of original songs which I did not link to in this article, metal covers of videogame music, remixes, and miscellaneous videos.
Before you do that, though, let me point you in the direction of some other Luigi-centric songs, in case you cannot get enough of Green Mario the fearless hero. Andrew "Mandopony" Stein has "Something Strange." This cute piece recounts the story of the original Luigi's Mansion from Luigi's point of view. In about three and a half-minutes, listeners hear Luigi change from a scared and confused bystander forced into an uncomfortable situation to a real hero who saves his brother. It is an adorable song (and it has an equally adorable accompanying artwork by Sabrina Alberghetti) which you should listen to. Brentalfloss also has two songs which add lyrics to the main theme of Luigi's Mansion and Luigi's Mansion: Dark Moon. "Luigi's Mansion with Lyrics" and "Luigi's Mansion: Dark Moon with Lyrics" are both great songs (though you might want to avoid them if you dislike strong language and sexual innuendo) which feature a rapping Professor E. Gadd. Personally, I prefer the Dark Moon song, which lovingly but ruthlessly tears into the game which inspired it.
That's everything for this month. Enjoy Levar's songs and the assorted Luigi songs!
Take Cover!
Written by: Henry Tucayo Clay (talk)
HI, everyone! I'm your valiant writer, Tucayo, here with another edition of Take Cover!. I had a hard time sticking to the theme of this special issue, but I will try to give you a special section nonetheless!
Father's Day falls the day right after the release of this issue (at least in many countries), so I figured I would ask my dad what his favorite cover is. He said "Elvis singing My Way. But the version from 1977", so that's the one you can see to your right. Now, as you may know, 1977 is the year Elvis died, precisely on August 16, of a much-doubted heart attack. The concert from which this cover is taken is the last time he performed this song, and it is often misstated to be his final show, but it's rather his second to last live appearance, a show in which he also covered Unchained Melody for the final time. Also contrary to common belief, My Way is not a song originally performed by Frank Sinatra; well, the English version is, with its lyrics by Paul Anka (who later covered the song several times), but the original song is a French one, called Comme d'habitude and performed by Claude François. Still, there's no denying Frank made the song the timeless classic it's now, and it's also one of the most covered songs of all time. Oh, and just as a bonus fact, Elvis' last performed song ever was Can't Help Falling in Love.
Now, for the most different thing we could have from the past cover. It's the Mexican Navy's mariachi band performing a medley of Mario songs! Hey, we gotta keep our troops busy. This medley has the traditional sounds of Mexican music taking on Koji Kondo's iconic tunes. The songs appearing are (click the links for covers of each!) Super Mario Bros. Theme, Underworld Theme and Underwater Theme from Super Mario Bros., Starman Theme from various games, Athletic Theme from Super Mario World, and the Game Over fanfare. So now you know, for your Mario musical needs, just call a mariachi and you'll be all set.
Last week we had E3, and I will leave you this month with my favorite cover that came out of it (well, it came out a few days before, but still). It's Country Roads from Fallout 76. Enjoy.