Axhole
From the Super Mario Wiki, the Mario encyclopedia
Jump to navigation
Jump to search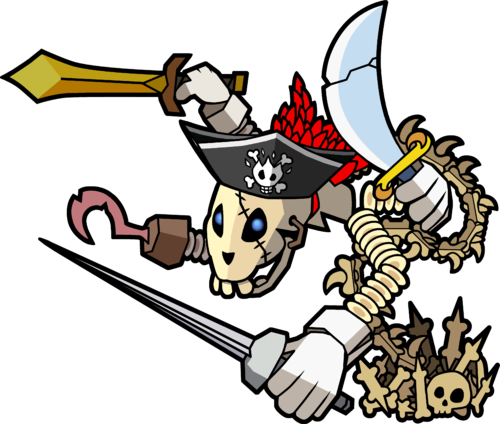 Xzelion's Userbox Tower
| | |
| --- | --- |
| 10K+ | This user is just the 4th to reach 5 digits in # of edits on the wiki. |
| | |
| --- | --- |
| | This user is a former patroller of the Super Mario Wiki. |
| | |
| --- | --- |
| SSB | This user thinks the best Super Smash Bros. character is Roy. |
| | |
| --- | --- |
| | This user dislikes the video game character Bandy Andy because he stole my hot dog. |
| | |
| --- | --- |
| 8,500 | This user has over 8,500 edits on the Super Mario Wiki! |
Hey there, I'm Xzelion a former: patroller, administrator, and bureaucrat. I've been honored to be apart of many administrative functions of MarioWiki, It's forums, and chat. I also help found Userpedia, a wiki dedicated to the fan-fiction about this Wiki (which is dead now. RIP). A few things you should know about me: I have a habit of dropping off the face of the earth every few months, and I'm extremely sarcastic. So if I should say something mean don't take it personally. Unless I say it multiple times, then maybe I'm trying to tell you something.
If you look through my edits expecting huge rewrites of large articles, you'll be disappointed. I work mainly on Wiki Maintenance.
The rest of this page is mainly kept for the nostalgia factor, a reminder of the fun I've had on this Wiki.
My goals on Mariowiki
To make over a 1,000 contributions
To make at least 10 articles
Create 20 Articles
To complete articles for all the Glitz Pit teams.
Create Fifty Articles
Fight Spam
Get a welcoming committee
To Make 3,000 Contributions (main)
To make 7,000 Contributions (total)
To make 9,000 contributions (total)
To make 4,500 Contributions (main)
To add Tattles to all the TTYD NPC articles. Credit to John Lange
Rewrite/Expand Black Skull, (keeping it here so I won't forget.)
Milestone edits
Important logs
I became an user on 21:44, February 18, 2007, the reason? "Cause Don Pianta > All"
I became a patroller on 12:39, April 18, 2007, the reason? " "
I became a Sysop on 21:37, May 27, 2007, the reason? "well-deserved and long-coming"
I became a Bureaucrat on 20:23, September 2, 2007, the reason? "The force is strong with this one."
I became autopatrolled on 12:56, 4 April 2011, the reason? "Because."
Gallery of images of me
[1]

Full Credit for this up coming pic to Girrtacos
Quotes
Quotes from around the Wiki
IF YOU TAKE THIS USER LEAVING THREAT SERIOUSLY, YOU NEED TO BE SHOT.
-Gofer
But I didn't make another Username so what are you talking about trolling
—Fg
HEAD ASPLOSION!
What?
-Smiddle and Great Gonzo
Off with his Head!
-Porplemontage
I caught a UFO last night. Isyou was inside. He tasted like waffles.
-3dejong
Lil_Boo: I live in London. Which is in England
Xze: I live in a house, Which is in a neighborhood, :P
-Lilbooster & Xzelion
Someone needs a quote of me on their userpage...:|
-Toadbert101
<Xzelion> I need more quotes for my Page D:
<TB101|MK64> I'll give you some:
<Dannyboy> Im a some of a gun
* Xzelion hopes he gets flamed someday
<Dannyboy> XZ STOP BEING A JERK!
<Dannyboy> OMG I FREAKIN HATE YOU!
<Xzelion> :O
<TB101|MK64> X,if you weren't here (I should add something sappy here, but I won't) we woun't have another crat. XD
<Dannyboy> Hopes come true
<Xzelion> :P
<Dannyboy> GET A FREAKIN LIFE INSTEAD OF BEING A JERK HERE!
<Dannyboy> okim done
<Xzelion> :O
-Dannyboy, Xzelion, and Toadbert101
<Blitzwing> According to AC11, you are mean 65% of the time.
<Xzelion> Then I have phailed my job :(
<Xzelion> Its suppose to be 100% of the time XD
-Blitzwing & Xzelion
What people think of me
Negative
...and then RAP & Xzelion came (to the wiki) one of the best things to happen to the wiki IMO
-Knife
Xzelion, you're a perfect example of a good friend
-Pokemon DP

Yo, Amazing Sysop of Small Grammar Capabilities
-3dejong
You have captured all of our personalities perfectly (at least mine). You help us. You encourage us. Dude. You deserve to be sysop.
-3dejong (not before I was a Sysop! :P)
Congratulations! Your a 'Crat! Well Done for making that level. I think you earned it
-Lilbooster
He didn't get promoted becuase he had a "lot of influence.", he was because he deserved it.
-Glowsquid
Dark Lord of Sith-ness. 8]
-3dejong
Lord of the Pwnage(?)
-Lilbooster
Positive
Xze can be terrible sometimes
-Wayoshi
Your brother is always ganging up on me and I hate that.
-Fg to Master Crash
Im never gonna be friends with your bro because he is not so kind to me
-Fg to Master Crash
your brother needs to be a little nicer to everyone...
-Fg to Master Crash
Sheesh Your brother is irriatating me on chat the other day and he definitely has an attitude.So what's up with your brother?Sorry to tell you this again but this is ticking me off...
-Fg to Master Crash
And Im talking about your bro X who ticks me off...
-Fg to Master Crash
You suck Xzelion
-Murzon
You half-witted freak
-Murzon
You're as bad as Wayoshi!
-Murzon
Xzelion is being a jerk
-Saudy
Hi Wayoshi 2
-Plumber
But you know Xzelion thinks he has the power of the wiki and Im leaving because of him...And his brother master crash is WAY cooler than Xzelion.
-Fg to 3dejong
I liked you better as GG
-Alot of guys mainly, Fg, Max, Peachy, PLUMs, Wayo, saudy.
You suck, but I only say that to get on your list. :P HA! NOW YOU NOW HOW IT FEELS!! :P
-Pokemon DP
Okay listen Im tired of you ganging up on me and PLEASE STAY OUT OF MY LIFE AND I MEAN IT...
-Fg
Rot in hell, Xzelion
-MajorShyGuy