The 'Shroom
:
Issue 147/Pipe Plaza
From the Super Mario Wiki, the Mario encyclopedia
Jump to navigation
Jump to search

Director's Notes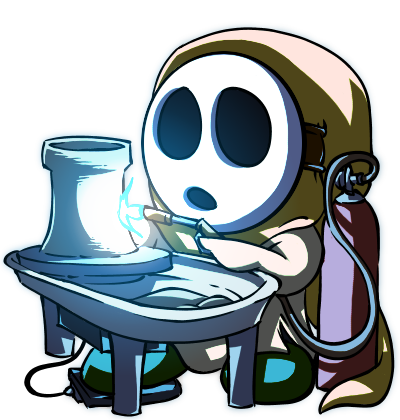 Written by: The Pyro Guy (talk)
Guys.
Guys you can (should (will)) vote in awards polls now. That's right baby, the Awards are back in full swing, with polls, tournaments and presentations all either above, hitting or just under the horizon. Please do your best to participate, by voting, playing or even presenting, respectively. We'd all appreciate the efforts.
With the important public announcement cleared, welcome to a new month of Pipe Plaza. June, specifically. This month, we're welcoming back LudwigVon (talk), who has graciously leapt back into the saddle to write some more Monthly Reports. Good to have the team back. Other than that, we've got all the regular freshness I'm proud to deliver, as well as a new writer! We've transferred GPM1000 (talk) from Strategy Wing to begin writing Mario Calendar for this team now. Welcome aboard. Other than that, there's not much else to talk about, so have a good month and enjoy the read.
Section of the Month
Congratulations to Lakituthequick for his work on Anniversary Announcements! Thank you to Raregold and Alex95 for your contributions, too.
Pipe Plaza SECTION OF THE MONTH
Place
Section
Votes
%
Writer
1st
Anniversary Announcements
7
50%
Lakituthequick
2nd
Poll Committee Discussion
5
35.71%
Raregold
3rd
NIWA Spotlight
2
14.29%
Alex95
---
MarioWiki Sections
---
A look over the wiki's stats of the past month.
[read more]
---
Find out all about this month's Super Mario releases.
[read more]
Non-Wiki Sections
---
Seen this new interview? Thank you for reading.
[read more]
---
The wikis you can help and how you can help them.
[read more]
Monthly Report
I'm back in one piece!
Hello, 'Shroom readers! It's your Statistics Manager here, with another edition of Monthly Report. Since I was away last month, I will cover the months of May and June. So, let's take a look at those fabulous wiki statistics!
May Statistics
Statistic
As of May 13, 2019 (21:59)*
Content Pages
22,256
All Pages
190,766
Files
108,063
Edits
2,517,949
Edits per Page
13.20
Registered Users
27,142
Active Users
319
Bots
3
'Shroom Writers
47
Autopatrolled
44
Patrollers
3
Administrators
11
Bureaucrats
4
Proprietor
1
April — May Statistics
Statistic
As of April 13, 2019 (20:21)*
As of May 13, 2019 (21:59)*
Percentage Change
Content Pages
21,844
22,256
+1.886%
All Pages
188,896
190,766
+0.989%
Files
106,804
108,063
+1.178%
Edits
2,492,726
2,517,949
+1.011%
Edits per Page
13.20
13.20
0%
Registered Users
26,999
27,142
+0.529%
Active Users
375
319
-14.933%
Bots
3
3
0%
'Shroom Writers
47
47
0%
Autopatrolled
44
44
0%
Patrollers
3
3
0%
Administrators
11
11
0%
Bureaucrats
4
4
0%
Proprietor
1
1
0%
June Statistics
Statistic
As of June 13, 2019 (18:35)*
Content Pages
22,400
All Pages
192,916
Files
109,712
Edits
2,541,316
Edits per Page
13.17
Registered Users
27,306
Active Users
361
Bots
3
'Shroom Writers
47
Autopatrolled
44
Patrollers
3
Administrators
11
Bureaucrats
4
Proprietor
1
May — June Statistics
Statistic
As of May 13, 2019 (21:59)*
As of June 13, 2019 (18:35)*
Percentage Change
Content Pages
22,256
22,400
+0.647%
All Pages
190,766
192,916
+1.127%
Files
108,063
109,712
+1.525%
Edits
2,517,949
2,541,316
+0.928%
Edits per Page
13.20
13.17
-0.227%
Registered Users
27,142
27,306
+0.604%
Active Users
319
361
+13.166%
Bots
3
3
0%
'Shroom Writers
47
47
0%
Autopatrolled
44
44
0%
Patrollers
3
3
0%
Administrators
11
11
0%
Bureaucrats
4
4
0%
Proprietor
1
1
0%
*EDT Time.
Conclusion:
The two most striking changes in the last two months are: "Actives users" and "Edits per page". The number of active users went down during May, but go back to almost the same level as during the month of April in June. I guess the Nintendo Direct and Treehouse Live during E3 brings back activity on the Mario Wiki. After all, there has been new information about Super Mario Maker 2, Luigi's Mansion 3, Mario & Sonic at the Olympic Games Tokyo 2020, and Super Smash Bros. Ultimate, which is all covered by the Super Mario Wiki.
In regards to "Edits per page", it remained stable during the month of May, but fell slightly during the month of June. Maybe a simple fluctuation after all. But, one thing for sure, do not be affraid at all to edit the Super Mario Wiki, any help is welcome. If you do not know where to start, you can always have a look at the Manual of Style for how an article at creation should look, and at MarioWiki:Good writing to help you at making well-written articles.
And that's it for Issue 147's Monthly Report. Thank you for your reading, and pass again next month. Meanwhile, enjoy the beginning of summer!
Mario Calendar
Heya, back with another Mario Calendar! I'm sure most of you will be familiar with this section, but in case you're not: here's where I'll be listing all of the Mario games that have come out in the month of June! Let's-a go!
Region Abbreviations
| Abb. | Region |
| --- | --- |
| ALL | All Regions |
| JP | Japan |
| NA | North America |
| EU | Europe |
| AU | Oceania/Australia |
| SK | South Korea |
Console Abbreviations
| Abb. | Console |
| --- | --- |
| NES | Nintendo Entertainment System |
| Famicom | Nintendo Family Computer |
| SNES | Super Nintendo Entertainment System |
| N64 | Nintendo 64 |
| GC | Nintendo GameCube |
| Wii | Nintendo Wii |
| Wii U | Nintendo Wii U |
| GB | Game Boy |
| GBC | Game Boy Color |
| GBA | Game Boy Advance |
| DS | Nintendo DS |
| 3DS | Nintendo 3DS |
| Switch | Nintendo Switch |
| Wii VC | Nintendo Wii Virtual Console |
| 3DS VC | Nintendo 3DS Virtual Console |
| 3DS eShop | Nintendo 3DS eShop |
| Wii U VC | Nintendo Wii U Virtual Console |
| Wii U eShop | Nintendo Wii U eShop |
| Switch eShop | Nintendo Switch eShop |
| DSiWare | Nintendo DSiWare |
| WiiWare | Nintendo WiiWare |
| VB | Virtual Boy |
| G&W | Game and Watch |
| 64DD | Nintendo 64 Disk Drive |
| MS-DOS | Microsoft Disk Operating System |
| Satellaview | Satellaview |
| CD-i | Philips CD-i |
| e-Reader | e-Reader |
| Arcade | Arcade |
Thanks for reading, and I'll see y'all next month!
Anniversary Announcements
Written by: Lakituthequick (talk)
"We'll literally kill someone on the other house by having such sick memes."
Hello my geeks and peeps, my explainers and entertainers, my little oo-de-lalies, LTQ here, with a new Anniversary Announcements!
The Pirabbid Plants
It's the month you have all been waiting for! The polls will officially open the day after the release of this paper! You can then vote on your favourite and least favourite things in the Mario series.
➡️ Go vote now! ⬅️

(Or, tomorrow, if they're not yet open.)
Remember, you can vote once a week, so if you can't decide on your favourite, vote on multiple options by waiting a week in between!
Halfway the voting period, presentation sign-ups will also open up! Be sure to check those out too when they open up! A presentation can have any shape and form to reveal the results of an award, be it a story, comic, image, or even a game or video. Let your imagination run wild!
Meanwhile, because of the change in The 'Shroom's main directing staff, Raregold will no longer be hosting the Community Awards. Instead, Superchao will take this spot.
In addition Hooded Pitohui is responsible for compiling the Community Awards dossiers, which you can view right here!
Tournaments
The tournament scene has also had developments! In the table below, you'll find some info about the tournaments which are open for sign-ups and those that are being planned.
If you are interested in any of the tournaments that are currently gauging interest, let yourself be heard in the respective topics.
Art Contest
Anton
The themes and rules have been revealed on

25 May

. You can submit any static art until

13 July

, within at least one of the themes: Handcrafted, Luigi has a strange encounter at the grocery store, or A moment of contemplation.
Also, Anton got a raise and celebrates this by offering prizes!

1 June

to

13 July

Forum topic
Awards Killing Game III
Hooded Pitohui
MsRetroGeek
Roserade
Sign-ups have opened and closed since last month, the roles have been delivered to the players and the players have been divided over two castles: Peach's Castle and Bowser's Castle. An invite to a Discord server has also been posted. It's still possible to sign up as a replacement.

19 June

through July
Forum topic
Kirby Air Ride Time Attack
YoshiFlutterJump
The closing of sign-ups have been delayed by one week, to

16 June

, meaning that you can still sign up for a very short while after release of this paper! Get in there while you still can!
This tournament is all about setting the best times in the Time Attack mode in Kirby Air Ride. It is point-based, meaning no elimination, over a total of nine rounds. All nine courses will be predetermined.

17 June

to

19 August

Forum topic
Mario Kart 7 Time Trials
Alex95
Sign-ups for this tournament close only two days after this paper, so get in there while you still can!
Following the Mario Kart 64 edition of last year, this tournament is for setting the best times in Time Trials in Mario Kart 7, game being chosen through a poll.
Forum topic
Mario Kart 8 Deluxe
Lakituthequick
Regular and battle tournaments for this game are roughly being planned, but no specifics are available at this time. The host lets being known that a thread is being posted before the end of June.
Access to a shared Nintendo Switch Online membership will be provided to those without a subscription.
July and/or August
Minecraft
2257
Mr. Edo
Super-Yoshi
Uniju
A set of different games within Minecraft, with murderer maps, classics such as loot hunts, Spleef, murderer maps, capture the flag, fishing, Bowser's Big Blast, and did we mention murderer maps?
Forum topic
Super Smash Bros. Ultimate
Meta Knight
The sign-ups have been closed! Brackets will be made and the tournament will take off soon!

17 June

to around

5 August

Forum topic
Awards
The only thing left to since last month was the full review, in which the committee goes over every single award to fix the last things, such as names and minor errors. This has now happened!
I will list the additions, removals and other changes, and then a complete list of the nominees for that award. For items that were changed in the full review, small changes in formatting won't be listed for brevity.
Refer to this document for a full list of nominees.
Mario Awards
M15
Favorite Instrumental Track
Change
Athletic (Super Mario World 2: Yoshi's Island) → Athletic Theme (Super Mario World 2: Yoshi's Island)
Underground (Super Mario World 2: Yoshi's Island) → Underground Theme (Super Mario World 2: Yoshi's Island)
Overworld Theme (Super Mario Bros.), Main Theme (Bob-omb Battlefield) (Super Mario 64), Steam Gardens (Super Mario Odyssey), Waluigi Pinball/Wario Stadium (Mario Kart DS), Athletic Theme (Super Mario World 2: Yoshi's Island), Underground Theme (Super Mario Bros.), Delfino Plaza (Super Mario Sunshine), Gusty Garden Galaxy (Super Mario Galaxy), The Grand Finale (Mario & Luigi: Bowser's Inside Story), Buoy Base Galaxy (Super Mario Galaxy), Rainbow Road (Mario Kart 64), Underwater Theme (Super Mario Bros.), Underground Theme (Super Mario World 2: Yoshi's Island), Rawk Hawk Battle (Paper Mario: The Thousand-Year Door), Staff Roll (Super Mario 64), Regular Battle Theme (Mario & Luigi: Superstar Saga), Comet Observatory (Super Mario Galaxy)
Fail Awards
F5
Worst Level Concept
Change
Rolling Ball galaxies → Star Ball galaxies
Ice levels, Water levels, Autoscrolling levels, Ghost Houses, Star Ball galaxies, Purple Coin levels, "Secret of _" levels (SMS), Red Coin missions (SMS), Surfing galaxies, Automatic levels (SMM), Restrictively low timers, Checkpointless challenges, Cappyless/F.L.U.D.D.less missions
F11
Biggest Missed Opportunity
Add
Not properly localising obscure names in Super Mario Bros. Encyclopedia
Change
Transphobia (Birdo, Vivian) → Improper handling of trans characters (Birdo, Vivian)
Sony partnership failure, Improper handling of trans characters (Birdo, Vivian), Inadequate amiibo production, Super Mario Spikers cancellation, Mario Takes America cancellation, Failure of the Mario Artist series, Mario & Wario not being localized, Wrecking Crew '98 not being localized, Abandoning Paper Mario: Sticker Star early build, Donkey Kong Racing cancellation, Super Mario's Wacky Worlds cancellation, Taking down fangames, Lack of online level sharing in SMM3DS, Wasted potential of Ruined Kingdom, Rejection of Archie Comics Super Mario series pitch, Not properly localising obscure names in Super Mario Bros. Encyclopedia
Community Awards
C5
Wiki Contributor Award 2019
Add
Yoshi the SSM (wiki boards)
Mister Wu (wiki boards), Time Turner (wiki boards userpedia), Baby Luigi (wiki boards userpedia), L151 (wiki boards userpedia), Mario jc (wiki boards userpedia), Glowsquid (wiki boards), Alex95 (wiki boards userpedia), TheFlameChomp (wiki boards), Toadette the Achiever (wiki), Wildgoosespeeder (wiki), Doc von Schmeltwick (wiki boards), LuigiMaster123 (wiki boards), BBQ Turtle (wiki boards), Bye Guy (wiki boards), 2257 (wiki boards userpedia), LinkTheLefty (wiki), EDShoot (wiki), Yoshi the SSM (wiki boards)
And so we have had the bulk of this year's information! Tournaments will continue to roll around, but the awards are done! Next month the presentation sign-ups will open up, be on the lookout for those! Don't forget to vote!
I also mentioned last month that this month would have the first Committee Interviews, but unfortunately personal stuff interfered with that, so they will be postponed another month. Still, be on the lookout for those too!
Thank you so much for tuning in, but now, I gotta tune out! Bye!
All information above was correct as of 15 June 2019.
Interview
Hello, 'Shroom readers! I hope you like interviews, because you're getting yet another one and you have no choice but to read it! Unless you like, skip reading it or something. But that would make me sad, so please don't do it. Instead, just go ahead and read this interview with winstein. I promise you, he's worth talking about - that's why I picked him, after all!
The Interview:
Superchao: Hello, 'Shroom readers! Welcome to yet another of those interviews you may or may not enjoy reading! Hopefully you do!
Superchao: And this month, I'm talking to regular user winstein!
Winstein: Hello to all of you, and thank you for the opportunity!
Superchao: So, as always, I'm starting at the very beginning. How did you personally find the Mariowiki?
Winstein: There was a Mario fansite called "The Mushroom Kingdom" (TMK), which was the website for Mario information. I found that one way back at early 2000, where I wanted to look up on Mario information. Later on I visited TMK again, and one of the links on their "Friends" page is the Mario Wiki website.
Winstein: Because of how comprehensive the Mario information is on this website, I ended up frequenting here more often.
Superchao: I always forget TMK is that old. Waaaay older than here.
Superchao: Out of curiosity, do you remember when you found the wiki?
Winstein: I felt that my memory on this is a bit hazy on this, so I can't quite remember. I think it might be around 2011 or so.
Superchao: That is an impressively large time gap. Worked out, though, considering there wasn't a Mariowiki to affiliate for five years past your first visit!
Winstein: I didn't give the affiliates much consideration until I realised that TMK is a bit dry on Mario information.
Superchao: I've barely ever visited them myself, personally.
Superchao: How about why you actually joined the wiki? Quite different between lurking and joining, after all.
Winstein: Joined as in created a membership to contribute?
Superchao: That's correct.
Winstein: I first created an account here because I wanted to correct a part that implied Mario Kart 8's Mario Kart Stadium is the base track, while Mario Circuit is based on that game. I felt that was incorrect because the latter was revealed (and was playable) first.
Winstein: Later on though, the best I felt I could contribute is to list down Mario reference in comics, especially newspaper comics because this is one area where I could contribute uniquely.
Winstein: It's still a minor effort compared to the others, I felt.
Superchao: I feel that minor and major are what you make of it. My best bet for contribution would be to just talk about the golf games a lot and yet I consider that worthwhile.
Superchao: So don't sell yourself short!
Winstein: Yeah, that's true. Thank you for the encouragement.
Superchao: Any other projects you personally like doing on the wiki, or do you prefer to focus on the forum?
Winstein: I don't have any projects now, as I prefer to check out the forum every now and then. Perhaps one day I could upload Mario-referenced comic strips and make the section more live. With that said, I guess now that this is going to be in public, I had to eventually commit to it, don't I?
Superchao: It's true. All items in the 'Shroom are 100% fact. You have no choice.
Winstein: Dang... then now that's part of my itinerary too.
Superchao: You know, I've always wondered.
Superchao: Where does the name winstein come from?
Winstein: The name is a combination of my English name that ends in a "win", and combined with "stein" that is usually named for somebody intelligent thanks to Einstein. I liked the simplicity but it has its downsides. Namely, some places took that username first so I had to use a different username.
Superchao: It makes more sense than some usernames we get. And at least it's unique!
Superchao: Mariofans etc
Winstein: I picked this username when I registered on a Puyo Puyo forum back in 2007, and it's the one I stuck with until now. What's unusual about "Mariofans"?
Superchao: Nothing, my point is that we have many accounts that are Mariofan<some number>
Superchao: Although only one of them is actually relevant.
Winstein: Oh, I see. I thought they are the same person, like some sort of hive mind.
Superchao: I'm relatively sure they're not. ...Maybe probably.
Superchao: So what interests you about the forum/community in general?
Winstein: When I first checked the forum, it was refreshing to see that there is a Mario community that discusses Mario things, which is surprisingly uncommon compared to other series like Sonic or Pokemon. Even some of the members are unabashedly Mario fans, such as the twins who love Mario and Baby Luigi respectively.
Winstein: I eventually joined the forum when I decided that I want to be part of the conversation, and I was proud of my first thread which was about the different Mario official art styles since it's got a fair amount of responses.
Superchao: Joke's on you, I never discuss Mario things!
Winstein: There is also a sense of fun in this community that is even reflected in some of the writing and the Awards Ceremony, and I really love that. My more serious attitude wouldn't take lightly on when a topic I brought up went off-rails, but I could overlook this because the community knows how to have fun.
Superchao: But yeah, it's a generally positive and energetic community. Has some flaws, but what community doesn't?
Winstein: Ha ha, yeah. Not everybody will be interested in Mario that's for sure, but as long as they are part of the community I can expect a sense of belonging nonetheless. It's just too bad that when I delve more into the community then some of the prominent members were already inactive.
Superchao: Oh? Who are you thinking of?
Winstein: Cirdec is an example. He's a Daisy fan when I approve of, but I don't see him anymore.
Superchao: Yeah, he left a while back.
Superchao: So on the whole, do you prefer the informative side or the community side?
Winstein: I do love the informative side of the wiki, because the information provided is very insightful, and explains some fine details. The Mario series is known for their little touches, so having the wiki cover as much of it as possible is really helpful.
Winstein: On the other hand, I don't really keep up with the community so on that aspect naturally going to be less of a draw for me.
Superchao: Just a time issue, or some other reason?
Winstein: It's mostly got to do with my introvert personality.
Superchao: I hear you, you're not the only person who feels a bit shy around here. ...Though I am unfortunately not an example, so I can't give you tips :V
Winstein: Hmm, yes. I would like to add that I really enjoy reading some of the conversations that are happening in the community, even the less serious ones.
Superchao: if anything, I feel like the less serious ones are the backbone of the community, in a way.
Winstein: I can see that. They are the ones that keep coming back, so naturally they have a lot more presence. Not that I mind, since I came to appreciate that sort of fun-loving attitude. And besides, they had the wisdom on when to get serious.
Superchao: What do you enjoy doing in the community, yourself? If anything?
Winstein: I do like asking questions, because in this way I can engage with others and know them better. The Ask board is a favourite of mine because it is a safe and suitable way to converse with others. I do take pride in asking especially if I know the interests of the person I am asking, because I am sure they enjoy answering something they are most familiar with.
Superchao: I remember thinking the ask board was a silly idea when we first made it, but... it's really proven itself by now. So it worked out well!
Superchao: (Counting still feels very silly as a board, though.)
Winstein: I agree, especially because a lot of them are Sisyphean in nature: one poster is like a fun-ruiner who acts as a count resetter. Those gets tiring precisely because it's usually because it's based on the whims of the single person. On the other hand, very few are goal-oriented and it's a pity that there aren't enough collaborators willing to complete them.
Superchao: I think that's what really makes them feel... unnecessary? Pointless? to me. You've got things like "count to 1000 with dancing numbers", that's fine, there's an actual Goal to reach, but then the vast majority are just "count until you get bored".
Winstein: I guess this reveals more about the person based on where they post: the ones who like to reset the count likes impeding progress, but those who chip in their contributions to reach a goal likes to achieve things. Not sure about those who chose to partake in counting games where restarting is a big possibility.
Superchao: Perhaps they enjoy futility
Winstein: I am more of a fan of Elimination-styled games, where its very nature means that the game ending is the logical conclusion. Even then, I felt tired about going through them since quite a few of them demands a lot of posts, yet at the same time the person who posts them put up many games but usually don't support them.
Winstein: Essentially, biting off more they can chew.
Superchao: That's why I tend to avoid those boards. They tend to take forever as well, so I just don't have the time. Wanna focus on other things, y'know?
Winstein: I get it.
Superchao: So, on the note of Mario fan stuff, what's your personal favorite Mario game? Or games, plural, as the case may be
Winstein: That's a good question, but unfortunately one that would be hard to pick as I don't have a definite favourite. In terms of the Super Mario games, I do like Super Mario Galaxy since it has a huge variety of level themes, plus the use of tiny planets allowed for very creative level design.
Winstein: For Mario Kart I like Mario Kart 8 because I felt that it perfected the kart racing, not to mention how the courses look great, more so compared to its prequels. About Mario Party it's between Mario Party 3 and 6 because they have a clear element of strategy to go with the luck, plus they are coherent with their theming for the whole game.
Winstein: Outside the big 3 Mario branches, I do love some Wario's Woods as it's a pretty unique puzzle game but it sadly lacked a follow up.
Superchao: Huh, I never thought of those as being the "big three" Mario branches, personally. It makes sense, I just feel I'd personally include Mario Sports as a fourth branch.
Winstein: Yeah, I agree that Mario Sports is the fourth-biggest branch, who is not as big as the three I mentioned since it isn't as focused on one thing.
Superchao: Fair point!
Superchao: Regarding Wario's Woods, I have seen people make Wario's Woods-esque fangames.
Winstein: What do you mean by that? You mean the gameplay loop is similar to Wario's Woods?
Superchao: Yeah, Wario's Wood-styled gameplay. Same thing of basically controlling a character who directs another character who wanders around blindly.
Winstein: That sounds like Mario & Wario, isn't it?
Superchao: Oh! I always mix up those two.
Superchao: Yeah, Mario & Wario, then.
Winstein: Wario's Woods is the one where Toad carries bombs to destroy monsters. There is a Brain Age: Concentration Training minigame that is similar, but I felt it's not the same.
Superchao: Yeah, I don't think I've ever seen anything that did exactly what that game did.
Superchao: Still, at least the really good games can hold up even without a sequel or spinoff or the like!
Winstein: Yeah, but I would still love to see a new Wario's Woods, even if Captain Toad has to be the star!
Superchao: Captain Toad in Waluigi's Woods
Winstein: Haha, that is certainly something I would also like to see.
Superchao: What about letdowns? Anything that you didn't end up enjoying, Mario-game wise?
Winstein: I didn't quite like Mario Kart: Super Circuit, as it felt difficult to control. Moreover, it not only has a strict ranking system, unlocking stuff is pretty difficult.
Winstein: Mario Party: the Top 100 is good for the minigames, but it is also very light on content that they might as well also include a "Top 10 boards" from the 10 Mario Party games it took after, instead of just making one board and calling it a day.
Superchao: Ah, how strict? Stricter than 64 and "you can't progress unless you finish top 4"?
Winstein: At least with 64 you can purposefully place low to restart the race. In this game there are lives so retrying forever is discouraged. I also heard that Super Circuit has some weird ranking system that has many variables, and one such factor includes the character you select.
Winstein: If I could point the opposite of it, that would be Mario Kart 8, whose ranking system is based on your score.
Superchao: Huh, now that's weird. Then again, it was early, so they were still figuring some things out.
Winstein: There's even a GameFAQs guide on Super Circuit's ranking system, and if it's pretty long, you know it's pretty complex.
Superchao: Quite true, quite true. Sounds like you think the main Super Mario series holds up, though?
Winstein: I am not terribly fond of the Lost Levels, actually. You have to play a specific way to unlock certain levels, which I never bothered to do.
Winstein: Plus, it's pretty difficult.
Winstein: The game has several punishing things going for it, which includes Poison Mushrooms and Warp Pipes to send you back to an earlier level.
Superchao: And some people think it was a bad idea to give us the other SMB2 instead, and that went on to add a whole bunch of Mario staples.
Superchao: It's hard to imagine Mario without Shy Guys now, ain't it
Winstein: Yes, I think it worked out for the best. Those games basically expanded the world of Mario. It also ensured that a gem of a game (Doki Doki Panic) never languished its unique gameplay to obscurity, which I am sure would be worse off if it never happened.
Winstein: I do love a new game in the vein of Super Mario Bros. 2 again, because I felt that there are many things that could be done with it, after so long has passed. Super Mario Advance was a good effort, but a new game would be even better.
Superchao: There's a lot of things Nintendo could really stand to reinvent for the Switch. My personal hope is that with many of the big obvious games done in the first couple years (Mario Kart, Zelda, Super Mario, etc) the Switch will start spreading out to other franchises.
Superchao: Like how Animal Crossing is getting that new installment, for example.
Winstein: That would be a good candidate. Personally I don't have any wishes on what should get reinvented though. If there is one, then I guess it would be either Game & Watch or Balloon Fight. Something from the past era being reimagined as a modern game.
Superchao: What about non-Mario games? Any of those you personally highly enjoy?
Winstein: I generally like puzzle games, such as Tetris, Puzzle & Dragons and Puyo Puyo. There're also Splatoon 1 and 2 which is a very inviting shooter game because it is team-focused and different from the traditional shooter. I have also found enjoyment on a number of smaller-scaled games (indies) because they generally focused on the game without too much focus on performance.
Superchao: What interests you in puzzles, if I may ask?
Winstein: I do think that it is the type of game that I got into when I was younger. So the thing is, the games generally revolve around solving problems, and solving them is a reward on its own.
Winstein: The gameplay involved in a puzzle also means that it's easy to learn how to play, and there's also the fact that it's easy to distinguinsh the crucial elements in a puzzle.
Winstein: I haven't mentioned Dr. Mario so far, but I do like some Dr. Mario too.
Superchao: Dr. Mario's a good series. I'm glad it keeps going!
Superchao: And the nice thing is, puzzle feels like a genre that will keep going without getting oversaturated
Winstein: Yeah, and I think Miracle Cure is very good because it brings speed to Dr. Mario, as I felt it's quite slow in earlier entries. I do think that on the mobile puzzle games are kind of saturated, but I don't generally play on my phone since mine is more than 5 years old already.
Superchao: I remember that the only reason I finally upgraded to my smartphone was because I broke my old phone.
Superchao: Such is fate.
Winstein: I am sure it has a good life, wouldn't you say?
Superchao: It did! It went for like 5 and a half years before that happened.
Superchao: Do you have a generally favorite puzzle game?
Winstein: I do like Puyo Puyo because it is quite easy to learn, and it has a very strong multiplayer element since the game rewards players for making chains by threatening the opponent with garbage pieces. It's also packaged with a very colourful cast to make it feel distinguished from many puzzle games.
Superchao: Don't you mean Doctor Robotnik's Mean Bean Machine
Winstein: Well, I did play Dr. Robotnik's Mean Bean Machine first, and the odd thing is that it has a non-Sonic character there (Has Bean). And then I played Kirby's Avalanche, and finally I have seen the real Puyo Puyo, which has the "Has Bean" character (it's Carbuncle) and so I knew what the true game was like.
Winstein: I wonder what would happen if Dr. Robotnik's Mean Bean Machine also replaced Carbuncle with Sonic, since Carbuncle looks very out of place for that game.
Winstein: That's a very neat throwback, and a huge benefit for SEGA because they own both Sonic and Puyo Puyo, so cross-references are easier to do. Unfortunately the same can't be said for Kirby's Avalanche, which is practically the only Kirby game that never got referenced in a series that celebrates its past a lot.
Superchao: Sonic Mania referencing Puyo because of that was great, honestly.
Superchao: It's a shame, but that tends to happen to the majority of weird spinoffs. It's rare to get one that's actually brought up later.
Winstein: Kirby is a series that even references its weird spin-offs even if minor, like the stickers in Planet Robobot (did you expect Dream Course to be referenced?). But yes I agree with the sentiment. I mean, when was the last time Mario Pinball Land was referenced.
Superchao: Speak not the forbidden name, for it was cast into the outer reaches for a reason.
Winstein: Because it portrayed some of the characters as spheres? Anyway, Mario Party, despite its popularity, is strangely referenced poorly.
Superchao: I wonder if that's because it's inherently harder to reference Mario Party, outside of various Mario characters?
Superchao: It's not as visually distinctive or as memorable as Mario Kart or the RPGs or such.
Winstein: That's one factor, since the more modern entries stopped introducing new characters, even though it does cool things with playable characters. In essence, it felt more like an extension of Super Mario compared to its own series starting from Mario Party 9. I still feel that, as one of the series that is still being made, it should be acknowledged better.
Superchao: That's a reasonable way to look at it.
Superchao: To shift gears a bit to one of your other interests, what draws you to newspaper comics so much?
Winstein: I do love newspaper comics because they are very short and simple, so it doesn't require a lot of commitment to go through many of them at once. Quite a number of them also have very nice artwork. Another thing I admired about newspaper comics is that the commitment that the artists gave since they produced new material consistently.
Winstein: The first comic that drew me in was Garfield, which was positioned as the first comic in the newspaper that the family subscribed. It has a very visually distinctive and clean look that made it very appealing. Several comics in the same newspaper came and gone, but Garfield is still there among a few others.
Winstein: One of the comics I liked is Pickles, which is a newspaper comic about an elderly couple, is also visually distinctive and has a clean look. One day I wanted to find a missing comic strip on the web, since the newspaper was on break. Unlike Garfield which is hosted on its own site, Pickles is also found among a few newspaper comics. It has essentially broadened my horizons, and I even found a new favourites that were never in the newspapers in my country as far as I know.
Winstein: One such example is Arlo & Janis, a comic about a husband and wife and it's in my opinion one of the better comic on that subject (it helps that the characters never stick to the same age). Another example, Speed Bump, is a single panel comic, and I liked it because it felt quite sincere in both art and humour.
Superchao: That makes sense. Since you brought up Garfield, what's your opinion on "remixes" of Garfield? Like Square Root of Minus Garfield and such.
Winstein: I don't have the same opinion on every Garfield remix, but if I can find something to admire in them, I would like it. Too bad that doesn't normally happen since the internet loves mocking Garfield. I do have a better understanding of and sympathy for how Sonic fans felt when the best known remixed works are more or less mockery of the source material.
Winstein: Anyway for some examples, Square Root of Minus Garfield is a series I love because it has many contributing authors and there are a good number of intelligent and humorous edits. Lasagna Cat is a series I came to detest for its mockery of the source material. Nightmare Garfield, I am neutral on since it is a fan work that celebrates Garfield (one of the little known facts is that Garfield has scary moments), but I felt that whenever it gets referenced it's usually based on the intention of mocking Garfield.
Superchao: I actually forget which one Lasagna Cat is.
Winstein: The one with the shoddy Garfield costume and an actor with a wig posing as Jon. They have a canned laugh track at the end of acting out the scene of one of the comic strips. And keep in mind that this series is made by a professional company.
Superchao: Ah, yes, that one. Now I remember the one you mean.
Superchao: Out of curiosity, were there any newspaper strips you personally didn't find enjoyable?
Winstein: One example is Hagar the Horrible. It's another comic that is in my local newspaper's comic section. This comic is about vikings at an earlier era, but I felt that the current cartoonist (son of the original) didn't fully take advantage of this premise these days, compared to the old days. For a comic that is not on my paper, One that is easily on the list is Funky Winkerbean, which is a super cynical comic that I dislike.
Superchao: All I know about Funky Winkerbean is the cancer subplot. That's literally it.
Winstein: Yes, that was a very pivotal point for the comic, since one of the characters' wife had cancer and failed to recover. I believe that it took place before a time skip. On the other hand, one artist did a comic called "Mom's Cancer" which you can read from GoComics, which is also about cancer but I think it's a more positive one.
Superchao: Perhaps I will read it sometime! Perhaps not. You know how it is with large backlogs.
Winstein: The story is already completed but since it's always available (and for free) there's no rush anyway.
Superchao: Oh, since I'm sure there are some readers who never found out and would like to know:
Superchao: Why do you always end your posts with thank you for reading?
Winstein: It goes back to the days of Bulbagarden back during Pokemon Black and White's pre-release (so back at 2010), and somebody ended every one of his posts with "with a mustache". For context, Oshawott's leaked final evolution is vastly different from it, whose whiskers resemble a moustache. In response to this, someone posted that line, and then another user ended each of their posts with "with a mustache". I thought it's funny to do so I thought of what I should do, so I settled for "Thanks for reading". I switched to "Thank you for reading" because I am concerned that the older comment might be interpreted as sarcasm. After all, if anybody actually takes the time to read the posts, it's good with me so it's appropriate to thank them in advance.
Superchao: That makes a lot of sense.
Superchao: But I must ask you:
Superchao: Is this the last question?
Winstein: Maybe I guess? Unless we have reached the end.
Superchao: We have indeed.
Superchao: Thank you for being interviewed.
Winstein: Thank you for the opportunity once again, and you're welcome.

Conclusion:
Thank you for reading.
NIWA Spotlight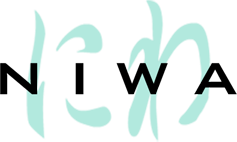 Hello everyone! Welcome to NIWA Spotlight, a focused list that covers one article from each of our partnered wikis that need help. These can range from articles that need more information or created to images that need replacing or uploaded. Notice something on a different wiki you can't fix or aren't sure how to and want to get the word out? Let me know on my talk page or in this forum topic and it will be added to a future issue. For our Mario-related topics, check out the current The 'Shroom Spotlight!
The F-Zero Wiki is undergoing an update, so editing is restricted for the time being.
Category
Wiki
Subject
Direct Link
Wanted Article
Hard Drop Tetris Wiki
Back in 2010, there was a competition called the Classic Tetris World Championship, in which a Tetris master, Thor Aackerlund, partook in.

Classic Tetris World Championship

Nintendo Wiki
When you hear "Triforce", what usually first comes to mind is the magical golden triangles from The Legend of Zelda. But it was also the codename of joint effort arcades by Nintendo, Sega, and Capcom, most notably with F-Zero AX.

Triforce

WiKirby
Another enemy from Planet Robobot that doesn't have a page, what is the Giant Dice?

Giant Dice

Stub Article/Section
ARMS Institute
Biff: Brainy Battlers was a recent Party Crash event, a match between the scrappy Mechanica and the quirky Dr. Coyle. Compared to other Party Crash pages, it's missing a Rounds section, where it covers the events that occurred during the Party Crash.

Brainy Battlers

Fire Emblem Wiki
Bitter Cold is chapter 19A of Fire Emblem: The Binding Blade. I don't know the events that take place in the chapter.

Bitter Cold

Icaruspedia
Magnus: Here, kid. Got something for ya'.
Pit: Oh, a Gaol Blade!
Magnus: Crafted out of Gaol's armor, she doesn't need it anymore.
Pit: Wow, thanks! How does it handle on the ground and in the air.
Magnus: On the ground, pretty well! But why are you asking me how it handles in the air? Do I look like I can fly?
Pit: Um, no. But I do, and I… can't.

Gaol Blade

Inkipedia
Callie: The Great Zapfish is very impressive! Over 100 years old and still providing power to those in Inkopolis!
Marie: That reminds me, he's called something different in other languages, isn't he? I can't remember what he was called in NOA Spanish, though.

Great Zapfish

Wars Wiki
Point Stormy is a map in Advance Wars: Dual Strike.

Point Stormy

Rewrite/Cleanup
WikiBound
Super Smash Bros. Melee has a load of EarthBound content, but WikiBound's article describes it all wildly. The title frequently alternates between "Super Smash Bros. Melee" and "Super Smash Brothers Melee" and the Representation section could be covered better. Images of any kind would also help.
Super Smash Bros. Melee
Additional Images
Dragon Quest Wiki
The Cave to Yet Another World can only be accessed by defeating the Almighty a total of three times! No wonder there's no image of this place, yet.

Cave to Yet Another World

Lylat Wiki
Pepper: Dex Manley provides the voice of ROB 64 in the Assault mission, and Falco, Peppy, and Panther's dialogue during the Brawl fights. We could use an image of, and possibly more info on, him.
Falco: My voice? Who's doing what now?

Dex Manley

Pikipedia
The Arctic Cannon Larva from Pikmin 3 looks powerful, but isn't really much of a threat. It just shoots snowballs at you. Sounds like a good time turning snowball fights; it's just too bad one needs to die for our research.

Arctic Cannon Larva

Strategy Wiki
The Zanarkand Ruins page for Final Fantasy X gives a very thorough walkthrough about the area, detailing how to get through and the enemies within. It's a lot of words with no images to catch attention.

Final Fantasy X/Zanarkand Ruins

Image Quality
Bulbapedia
The Lavaridge Gym in the Hoenn remakes makes use of trapdoors and elevators. There's only one screenshot of the interior, the whole layout should be used instead. Perhaps an image can be found from an online guide?

Lavaridge Gym

Golden Sun Universe
I'm sure a better artwork of Karst exists somewhere.

File:GSKarst.jpg

Metroid Wiki
Adam: This artwork of the Metroid Prime is much larger than the datafiles should actually be able to output them, and the JPG quality kind of blurs things. Any objections to getting a better image?

File:Metroid Prime mp1 Artwork 4.jpg

Nookipedia
Yay Day is a day when everyone compliments each other! Villagers compliment the player, and then the player can type a compliment in return. It sounds like a great holiday, but I don't know… I'm not really feeling it with this image.

File:Yay Day.jpg

Smash Wiki
Despite being one of the oldest stages in the series, Smash Wiki doesn't have a good quality image of Kongo Jungle. It should just be a stage overview with no characters on it, which should be possible with today's technology. Should also be a PNG if possible.

File:Congojungle.jpg

Starfy Wiki
Ever want to see a living octopus hot dog or sausage? Winna is pretty much that, being based on the humorous children food cuts. The artwork we have it is a little blurry and looks like it was scanned from a guide book. There a better quality image somewhere?

File:Winna1OA.jpg

Citation Needed
Zelda Wiki
The Cave of Ordeals is a great challenge in Twilight Princess, but a good reward awaits at the end. The Great Fairy's Tears completely heal Link's health and double his attack power, but he can only carry one bottle of them at a time. However, completing the cave again can let him carry a second bottle?

Great Fairy