The 'Shroom:Issue 147/Fun Stuff
From the Super Mario Wiki, the Mario encyclopedia
Jump to navigation
Jump to search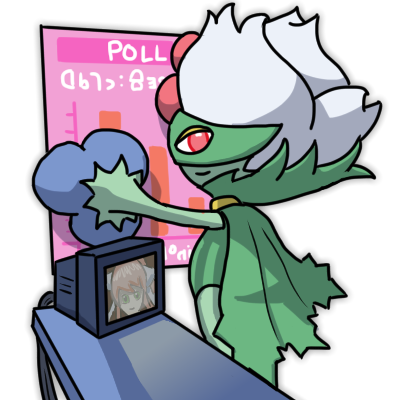 Staff Notes
Greetings, 'Shroom readers! Welcome into the air-conditioned June issue of The 'Shroom! Summer is just around the corner, and yet that end of year cramming is just as alive as ever. I've only got three school days left, but it feels like another two weeks. I spent five hours cranking out a paper before uploading this. Send help.
Of course, we've got some news to announce! LudwigVon (talk) has returned this month with his two fantastic sections, so make sure to check them out.
Unfortunately, as Thanos once said, Fun Stuff this month is "perfectly balanced, as all things should be." Lakituthequick (talk) was unable to make it this month with It's aMAZEing, but we expect to see him return next month, so stay tuned. Additionally, Chester Alan Arthur (talk) has resigned from his writing position. We wish him the best in the future and now I have to figure out who else to poke fun at every month.
We are a small, yet mighty section this month, but do you know what could make us mightier? More writers! Check out the refurbished sign up page for details on how to sign up, and we hope to see your application soon! Will you be the next one to carry the Trivia Torch?
That's all from me for this month. Thank you for reading, and check out these sick June sections!
Section of the Month
Congratulations to Chester Alan Arthur (talk) for placing first! One could say he left while he was ahead. Congratulations to FunkyK38 (talk) and Lakituthequick (talk) for second and third place respectively, thank you to all of our writers, and thank you to you, the reader at home! Make sure to vote!
FUN STUFF SECTION OF THE MONTH
Place
Section
Votes
%
Writer
1st
Trivia
13
41.94%
Chester Alan Arthur
2nd
Where in the Marioverse is Carmen Sandiego?
10
32.26%
FunkyK38
3rd
It's aMAZEing!
7
22.58%
Lakituthequick
---
Graphic Activities
---
Time for those Koopas to meet their Makers 👊
[read more]
Mind Games
---
Looks like we're in a real paper jam this month, gumshoe!
[read more]
Anagrams
Written by: BBQ Turtle (talk)
Hello all, welcome to the June edition of anagrams! This month I've decided to put together a series of anagrams themed around Princess Peach for you to solve while cooling off from E3, so all of the answers will be words and phrases related to characters, games, items, places, etc. that are all specifically related to Princess Peach. Anyway, as far as I'm aware we're theme-free for the foreseeable future, so feel free to send me suggestions, or funny anagrams that could be integrated into one, feel free to let me know by leaving a message on my talk page or by sending me a PM on the forums. Now, it's time to solve some anagrams!
How it works...
Basically, this puzzle consists of solving the anagrams. Each month has a specific theme, which will give you a clue about what sort of words or phrases the anagrams will be. I've also included the boxes that the anagrams will fit into, so you'll be able to tell how many words it will solve to be and how many letters will be in each word, which should give you a hand too. You'll also notice that within each set of boxes, one of the squares are yellow. As you solve each anagram, note down the letter which appears in the yellow squares, and if you can solve all of the anagrams, you'll also get a bonus anagram to solve from completing all of the others. I've included the letter configuration for this one at the bottom too, just to give you an extra helping hand. Best of luck!
1. DRAWS TOOTH
2. OAR SLAP
3. CONSOLIDATE SPORTS
4. PURCHASER PENS EPICS
5. SMOKING MUD OR OHM
6. GRENADE CHAPS
7. A CHAPEL SPACE
8. I CAP IS DRYNESS
9. DECIPHER CAN ACE
10. BRUISER MOPS OAR
11. ABBEY CHAP
12. A CHIC PICTURE
Bonus Anagram:
Answers
Toadsworth
Parasol
Princess Toadstool
Super Princess Peach
Mushroom Kingdom
Peach Gardens
Peach's Palace
Princess Daisy
Peach Ice Garden
Super Mario Bros.
Baby Peach
Peach Circuit
Bonus Anagram: Peach's Castle
Hiding Koopas

Hello again, readers! First of all, my deepest apologies for being absent last month. I really needed that time to get in better shape, but now get excited again, because your favorite Koopa game (can I call it that way?) is back on track! You better be ready for this new round of Hiding Koopas! As usual, five Koopa Troopas are hidden in the artwork below. You think you can take up this challenge hands down? Well, let's see!
June is a month that I particularly love, because it's E3's month, which also means new announcements concerning video games! With the E3 that just passed, do you have a game or two that you are now particularly looking forward? Mine are Luigi's Mansion 3, Astral Chain, and that Breath of the Wild sequel! Although E3 is something that I am always looking forward with excitement, there is also something this month that I can't wait for: Super Mario Maker 2!
And that's exactly why I'm going to use an artwork from that game to celebrate that! Now, be sure to find those sneaky little Koopas!

Answer:
Did you manage to find them? In any case, thanks for playing, and come back next month!
Where in the Marioverse is Carmen Sandiego?
HOW TO PLAY
Each issue, you will be given a case to solve and clues to use to help you find the solution! Use your Mario knowledge to crack the case!
You will begin each case at the scene of the crime, and you will be given three clues from passerby as to where the next hot spot is and what game it's from. Using your knowledge of Mario games and the Super Mario Wiki, figure out where the crook is and go track them down! There are four locations each round: the crime scene (1) at the start, two locations (2 and 3) with clues, and the hideout for the crook of the month (4). Answers for locations will be given with the corresponding round, for example, the clues from the crime scene will lead you to location 2, and once you open the spoiler bubbles for location 2, you will be given the correct answer. You can open the clues for each location in any order you'd like, but be careful! You may encounter an incorrect clue that could throw you off the case!
Clues offered will give you a hint either about the next location or the game it's in. Unlike a regular Carmen Sandiego game, you do not have to collect information about the crook you are tracking down.
Challenge round (optional):
-Find all locations and games correctly in two minutes or less
-Find all locations and games correctly without using the rest of the Wiki for help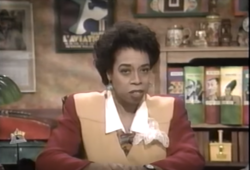 "Trouble in paradise, gumshoe- one of Carmen's cronies has pulled off a kidnapping! The victim? One General White, a Bob-omb who lives in Fahr Outpost. White is the center of one of the most infamous quests in Mario history- a main quest where Paper Mario and friends must trek across the game's entire map to find him. As much as you'd prefer to let him stay kidnapped, that's not something ACME can do, cadet. Track down the kidnapper, Bitter Bob-omb, and get the general back!"
Crime Scene

The Crime

Rescue the bomb-napped General White

CLUE 1

"He was here- maybe a family reunion?"

CLUE 2

"Not sure how they were here- this place shouldn't even exist anymore."

CLUE 3

"I wish we had a story mode as good as this one in future games..."
Location 2

CORRECT ANSWER

The Subspace Bomb Factory from Super Smash Bros. Brawl

CLUE 1

"What a fantastic opening..."

CLUE 2

"Oh he was here, you just missed him! He cobbled together some of these plane parts and flew away."

CLUE 3

"Such a cool game! I loved it!"
Location 3

CORRECT ANSWER

Mangrove Cove from Donkey Kong Country: Tropical Freeze

CLUE 1

Oh, you just missed them. They had a nice, dreamy sleep.

CLUE 2

"He said he had to change his clothes! I didn't know Bob-ombs wore clothes!"

CLUE 3

"They really weren't wearing anything appropriate for hiking up a mountain."
CASE CLOSED
HIDEOUT ANSWER: Mount Pajamaja from Mario & Luigi: Dream Team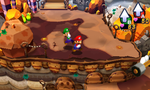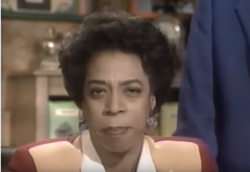 "Gumshoe! He's pulled a General White! We went to the location you specified, but we only found a note that said, 'You just missed me!' Is this some kind of joke? We're still missing our victim! We need another lead, gumshoe- we'll keep you updated on the case. If we get a lead, you'll need to jump right on it!"
Guess Who!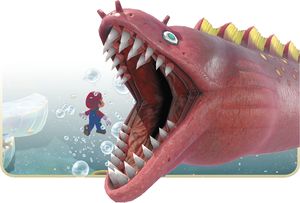 Welcome back, readers! By the way, thanks a bunch for making my first Guess Who! as Fun Stuff's Section of the Month for March 2019. I am very happy that you liked it, and I hope this edition will also be the case. Now, I have a question for you: how many undiscovered aquatic species are there in our oceans? I am always wondering what kind of beautiful creatures (or creepy ones) are still hiding there. It has always been a fascinating subject for me. Is this also the case for you?
Anyway, do you see where I am going now? This is the theme of this month! It is a Guess Who on the Undersea Life of the Mario series, and if you are a kind of Ichthyologist, well, maybe it will be a bit easier for you (…or maybe not).
Now, it is time to play! Let's see if you can guess all of them correctly!
Guess Who! - June 2019
Undersea Life

Round 1
When Mario enters in their Undersea Grotto in New Super Mario Bros. U, they will chase him throughout the level. You better swim for your life!
Mario Party 10 demonstrates that they can also be nice at time by giving a treasure containing a useful item to whoever pass by them.
According to Super Mario Party, they exist under different size.

Round 2
These large aquatic creatures wears goggles and gladly gives Mario a ride if he gets on their back.
It seems they are even able to swim… in poison! What kind of resistance they have!?
In the most recent game they appear in, two of them are working for a store named "Crazy Cap". I hope the salary is good!

Round 3
You want to run him out of the lake he takes over; you must swim through eight rings!
Despite being harmless to Mario, he is only aggressive to penguins… and Toads! What did they do to that poor orca?
If Mario bumps into him, he will bounce back on the ground. Very strong guy!

Answers:
Did you succeed? Regardless, thanks a bunch for playing, and come again next month, since I'll be back to my regular schedule!