The 'Shroom
:
Issue 156/Pipe Plaza
From the Super Mario Wiki, the Mario encyclopedia
Jump to navigation
Jump to search

Director's Notes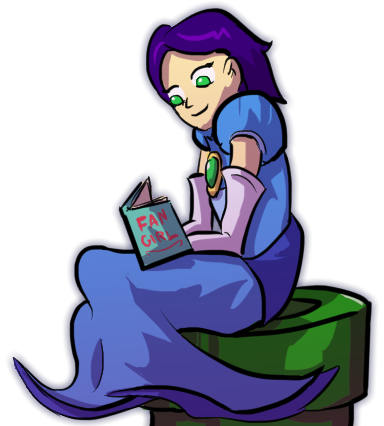 Welcome to March, my lovelies! I hope everyone is doing well with the whole virus thing. If you're an essential worker, then from the bottom of my heart, THANK YOU! If not, then I hope quarantine is treating you well! On my end, I've been working through some of my backlog of things I need to do, and I was fortunate enough to be able to start learning tuning in Melodyne over the last few days. I thought it was going to be a massive headache, but I actually really enjoy it!
'Shroom Recap is back again after a slight absence, and Poll Committee Discussion is changing to a bi-monthly release to accommodate for the Poll Committee's new poll release schedule. So if you're wondering where that went this month, there's your answer, but stay tuned for next month where it'll be back in full force! If you're interested in writing some sections similar to these, you can! Head to the sign up page for more info!
Enjoy this month's Pipe Plaza, and look forward to the future!
Section of the Month
Pipe Plaza SECTION OF THE MONTH
Place
Section
Votes
%
Writer
1st
Poll Committee Discussion
10
83.33%
Doomhiker
2nd
NIWA News
2
16.67%
Alex95
---
MarioWiki Sections
---
Stay up-to-date with the latest happenings from the NIWA wiki network!
[read more]
Non-Wiki Sections
---
Analysis of The 'Shroom's history and the achievements of its writers.
[read more]
NIWA News
Hello, everyone! Welcome to NIWA News, a section where I, Alex95, talk about the going ons with the wikis in our NIWA group within the last month!
Promotions
Demotions
Raltseye has been demoted on WiKirby due to inactivity.
Maintenance
Featured Articles
Treasure is a nominated featured article on Pikipedia.
Other
'Shroom Recap
Written by: Hooded Pitohui (talk)
Hello and welcome to The 'Shroom Recap, where this month we'll take a look at a man who has been Fake News Director for one-hundred issues, MrConcreteDonkey (also known as MCD). No, you aren't misreading things. No, there's no Fake News Director named Doomhiker. MCD is still here. Where'd you get these alternative facts? I can firmly and confidently say that any evidence that MCD is no longer directing Fake News is nothing more than FAKE NEWS!
MrConcreteDonkey
Team
Section
Articles
Staff Position
Fake News Director
55-154
Main
Should Have Been
45-50 & 52-59
Main
Section of the Month
60
Main
Travel Guide x15
64
Main
Super Mario Odyssey Travel Guide
150
Main
Special Section One
50
Main
Director Election
81
Main
End-of-the-Year Awards
81
Main
Feedback Survey
81
Main
Scavenger Hunt
81
Main
Mario Party: Island Tournament
80-82
Main
MCD's Awards Mafia Reflections
103
Main
Please Understand: A Satoru Iwata Memorial
100
Fake News
Director's Notes
55-85 & 87-133 & 135-145 & 147-154
Fake News
Fake TV/TV Tomorrow
42-50 & 52-57
Fake News
Fake Characters
42-50
Fake News
News Flush
60 & 64 & 69 & 81 & 93 & 100-102 & 104 & 109 & 113 & 141
Fake News
Fake Shop/Shop Scout
63 & 65 & 87 & 103 & 126
Fake News
Hot Records
69 & 129 & 135 & 153
Fake News
Weather Report
98
Fake News
Travel Guide
99 & 117
Fake News
Game Corner
100
Fake News
Police Blotter
105
Pipe Plaza
Forum Update
56-58 & 60-61 & 63-70 & 72-73 & 75 & 100-107 & 109-114 & 117 & 121 & 124 & 126 & 129
Pipe Plaza
Poll Committee Discussion
110
Critic Corner
Should Have Been
64 & 66 & 69 & 73 & 76 & 79 & 81 & 100
Strategy Wing
Beta Blockers
100
The Least Trustworthy Reporter Ever Hits the Beat (A Career in Fake News)
MCD is most heavily associated, for good reason, with Fake News, so it's only fitting to find that he had his start with The 'Shroom writing for the team. MCD made his debut in the paper writing for Fake News in issue LXII, with not one, but two sections. TV Tomorrow might feel like it's Quizmelon's domain today, but this Fake News staple was, with the more straightforward name of Fake TV (until issue L, at least),managed by everyone's favorite posh Cyndaquil for a fourteen issue stretch. After making sure everyone knew to catch the most heinous crimes in the Mushroom Kingdom on CSI: Mushroom City, MCD went on to tell readers to tune their dials to the drama of Desperate Princesses, the hard-hitting reporting of Mushroom Kingdom World News, Goomba Rescue, the celebrity variety-hour broadcast called The Daisy Show, the reality television sensation Big Plumber, the sensational drama Toad's Turnpike, a show that's a rip off of an homage to a Brawl in the Family April Fool's joke, popular children's program Teenage Mutant Ninja Koopa Troopas, documentary program The Truth Behind Whittles, Cooking Time… With Chef Goomba, the breathtaking exposé Waluigi's Taco Stand: Behind the Tequila, popular gameshow Wheel of Fortshroom, sports news program Mush of the Day, and a trio of holiday-themed shows (though... one is for the wrong holiday). In this section alone, we already see some characteristics which would go on to define MCD's style and approach to humor when it came to The 'Shroom. Under MCD, every edition of Fake TV, with the exception of the edition in issue LVI, came with a homemade image. MCD had a tendency not to aim for glorious works of art, instead opting to go with tastefully poorly-crafted images that lent a bit of additional humor to the section through their odd aesthetics. In issue XLVII, the inclusion of the Snufit Ball on the list of Big Plumber contestants provided an early indication of MCD's tendency to slip community in-jokes into his section, something he would continue to do through the rest of his days at The 'Shroom.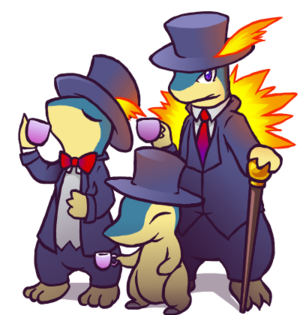 As noted previously, Fake TV wasn't the only section MCD took up during his earliest days with The 'Shroom. He also co-authored Fake Characters with DyegoHaliwell IceMario12 from issue XLII to issue XLIX. Every month, each co-author would introduce their own set of characters, with MCD focusing on only one character a month. Just as he did with Fake TV, MCD provided a humorous homemade image for each edition of his section, giving us a glimpse at the unusual cast he chose to highlight. Through eight issues, he introduces us to Old Mario, Hootette, Princess Octopus, Yoshi the Red-Nosed Reindeer, Fuzzy Guy, Hyper Goombariana, Justin Birdo, and Chef- er, Solid Goomba. You'll notice that this isn't the only appearance of Chef Goomba in MCD's early sections, linking jokes across his contributions being another of MCD's trademark moves. You'll also notice that MCD, describing Hootette, stated that "Nintendo has proved that if you add "ette" at the end of anything it becomes feminine." Now, I'm not saying MCD used a time machine to travel nearly a decade into the future to find out about the Super Crown craze, but, in the spirit of Fake News, I'm not not saying it, either. Whether or not he could predict as accurately that his run with the section would come to an end in issue L, in which he, now writing without his co-author and for a section rebranded as Character Parade, introduced the world to Sheriff Luigi.
MCD was more than just a Fake News writer in his early days, though. Only thirteen issues after first joining The 'Shroom, MCD rose to the rank of Fake News Director in issue LV. How did MCD end up in this prestigious position? Well, in issue LIV, 2257 had stepped down as SMB's Sub-Director, creating an opening in the position. Edofenrir, who was the Fake News Director at the time, stepped up to fill the Sub-Director role in issue LV, and handed off the role of Fake News Director to MCD at the same time. And MCD would go on to keep that seat warm for a long, long while, for one-hundred issues, as a matter of fact, all the way to issue 154. Yes, for over eight years, MCD greeted readers of Fake News month after month with his Director's Notes, missing only three issues in all that time. Though Yoshi876 filled in in issue LXXXVI when MCD had computer troubles, Superchao filled in in issue 134, and Geeky filled in in issue 146, for the most part, readers saw a whole lot of MCD, and they saw him in various forms, too! To fit the Mario Kart 64 theme, issue 64 (and issue LXV) treated us to MCD in a kart, while the Kirby theme Fake News had in issue LXXV meant readers were able to see Kirby in an MCD hat. To go along with the aesthetic update that introduced a new boxier format for Fake News in issue LXXXIII, MCD started signing his Director's Notes with a a small sprite of his head. He added a new banner, made by Anton, to Fake News in issue XC. This was a busy period of aesthetic overhauls, seeing as how MCD received a full Staff Portrait and led Fake News through a further update to the boxy layout in issue 100. His issue 100 Director's Notes are also notable for including a list of everyone who had written for Fake News under him up to that point and, through the inclusion of art of him, Smasher, and Gamefreak75 together at a party and numerous references to his past editorials, once again showing off his usual style of including his own art in sections and his tendency to weld together a loose continuity between his sections. In issue 114, he included a feedback survey in his Director's Notes, as part of his efforts to make Fake News more appealing to its readers. He seems to have dissapeared in issue 116, but it all worked out just fine, since the ghost of Mark Zuckerberg was willing to take over his duties for the month, and he was back soon enough to oversee the replacement of the team's banner with a fresh banner from Anton and to receive an updated Staff Portrait in issue 125. MCD remains rather quiet from there on, keeping up with his Director's Notes but not making any big changes or announcements until issue 153, where he announced his retirement. In issue 154, MCD wrote his Director's Notes for the final time, with a poignant yet comedic farwell and the announcement of his successor.
Yet, that's not all that MCD did in Fake News. In his Director's Notes in issue LIX, MCD promises to start varying the sections he writes in Fake News, and, if his record is any indication, he made good on that promise. In addition to his two debut sections and his Director's Notes, MCD wrote, over the years, thirteen editions of News Flush, five editions of Shop Scout, four editions of Hot Records, two editions of Travel Guide, and one edition each of Game Corner, Police Blotter, and Weather Report. This reporter dutifully chronicled Flower Fields' troubles with OSHA, the construction of the Royal Raceway, the fire in The 'Shroom HQ, an April Fool's prank gone wrong, Bowser's attempt to become a magician, Mario kicking off Toad Town's Christmas celebrations, a MadLibs-style bank robbery, the election of Waluigi as the mayor of Toad Town, the kidnapping of Princess Perch, Wario's withdrawal from the Olympics, and the theft of an important piece of mail. He took us to Toadofsky's Store, Lakilarry's Kart Emporium, Lakilenny's Bike Bonanza, Mr. Boojangles' store, Maple Furniture, the Miiverse Plains, and The Christmas Village. As you can tell, MCD reported on more Fake News than I can reasonably cover here, with a career that almost seems unreal itself. Fake News wasn't the only thing MCD contributed to The 'Shroom, however…
There Should Have Been More Outside of Fake News
MCD did plenty outside of Fake News. Of course, there were the sections he did as a part of his staff duties, from contributing to the The Travel Guide x15 and the later Super Mario Odyssey Travel Guide to writing the Section of Month results in issue LX, but he made his own unique contributions, too. He crafted an explanation of technological Easter Eggs for a special section in issue L, offered some brief thoughts on what went wrong and what went well during his time hosting Awards Mafia V in issue 103, wrote a very brief analysis for Poll Committee Discussion, and documented elements missing from the final versions of Mario Kart 8 and Super Smash. Bros. for 3DS/Wii U in Beta Blockers. He also designed a contest-winning flag for the Super Mario Wiki, applying the colors of Mario and Porplemontage to the Welsh flag, so be sure to salute MCD (you could salute the flag, but where's the fun in that?). He's also been interviewed by Baby Mario Bloops and Superchao, and he was covered by Yoshi876 in Retro Feature in issue 113. Yes, MCD has had plenty of miscellaneous appearances in The 'Shroom, but there's also two major sections outside of Fake News to which he made significant contributions.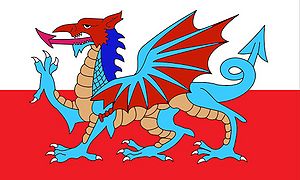 Over thirty-five issues, MCD chronicled the major news of the Super Mario Wiki's forum in the aptly-titled Forum Update. In that time, he reported on the top ten posters, reported the results of forum games of all kinds, kept the community updated on bans, and let everyone know about the forum being renamed to the Super Mario Boards, the removal of the Honk rank that had been created as part of a Homestuck craze on the site, the change from spoiler tags that merely needed to be hovered over to ones that had to be clicked, The Petition that resulted in a great deal of community fallout, a new rule against the bumping of old threads, and the introduction of the Ask Board and the "Like" system.
In the Main team, MCD spent quite a bit of time in his early days writing Should Have Been, a section where he shared his thoughts on how various games could have been improved and offered some information on beta elements that had been cut from the final product. In his time with the section, he offered ideas for improved versions of New Super Mario Bros. Wii, Yoshi's Island DS, Super Mario Galaxy 2, Mario Kart DS, Mario Hoops 3-on-3, Mario Part(y) DS, Mario Kart Wii, Super Mario Sunshine, Super Mario Bros. 2, Paper Mario, Mario Kart 7, Super Mario 3D Land, and Mario Party 9. He did change the section up once, offering a grab bag of beta elements from various games in issue LXI, rather than any description of how a game could have been improved. He didn't miss a beat when the section was moved into Critic Corner in issue 64, continuing the section with his established structure all the way until issue LXXXI. In that time, he covered Super Mario 64, New Super Mario Bros., Mario and Sonic at the Olympic Winter Games, VVVVVV, the first five generations of Pokémon, Nintendo Land, and Animal Crossing titles. He brought the section back once again in issue 100, where he discussed what could have been done better with Mario Kart 8 and Super Smash Bros. for Nintendo 3DS/Wii U, but he didn't bring back the discussion of beta elements, since that portion of the section had moved to Beta Blockers in Strategy Wing.
In Closing
As you can see, MCD has had quite the extensive career with The 'Shroom, setting milestones and making a great deal of miscellaneous contributions. One thing seems certain; MCD will pop up anywhere that inspiration takes him, filling any role in the paper he feels he can. And, unlike a number of writers featured in this section, he's still active. He promised in his final Fake News Director's Notes to stick around the community and continue contributing to The 'Shroom, and, if you keep an eye out, you might just see him around yet…
Thanks are offered to Crocodile Dippy (talk) for the tables and LudwigVon (talk) for allowing us to modify them. All information is accurate to the best of our knowledge as of issue 154.