The 'Shroom
:
Issue 102/Fake News
From the Super Mario Wiki, the Mario encyclopedia
Jump to navigation
Jump to search
Editorial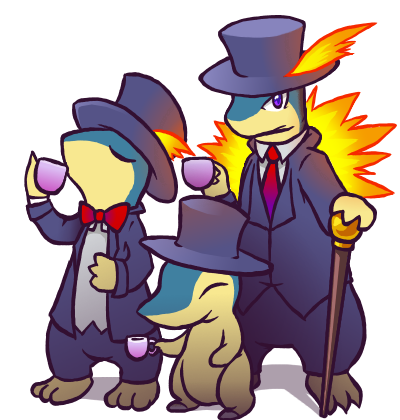 Written by:

MrConcreteDonkey (talk)
"Sleek". "Dynamic". "Just plain embarrassing".
You may ask, what connects these seemingly random words and phrases? What could possibly offer content so sleek, so dynamic, yet so just plain embarrassing?
The answer, of course, is the Fake News.
The Fake News seeks to combine the smooth, journalistic writing style of a newspaper with the sillier, less serious style of the Mario series. By providing a number of different pieces, the Fake News is able to attract a wide audience, who may read it purely for the journalistic elements, or may read it purely for the silliness. Some may read it for the combination of the two.
Now, you too can experience for yourself the Fake News. Yes, I'm talking directly to you, the reader. This means we connect on a personal level, for some reason.
With just three easy monthly payments of 1,000,000 Coins, the Fake News can be yours today.
But that's not all! If you buy now, you will also receive a free* 250-page booklet containing my life story, and how I got to where I am today.
*"Free" as in "you pay double"
Section of the Month
FAKE NEWS SECTION OF THE MONTH
Place
Section
Votes
%
Writer
1st
Obituaries
15
33.33%
Yoshi876
2nd
Monthly Inquisition
13
28.89%
NEXandGBX
3rd
Peddler's Place
9
20%
Toadbert101
---
News Report
---
Check out the results of the Mad Libs contest!
[read more]
---
Yoshi876 remembers Foreman Spike, unlike pretty much everyone else.
[read more]

Written by:

MrConcreteDonkey (talk)
Hey, first of all, thanks to everyone who voted on the responses for the Mad Libs contest. Even those of you who thought you could sway the results by submitting your votes multiple times. Also, thanks again to everyone who submitted responses two months ago.
So, without further ado, here is the finished product:
(any spelling mistakes are not of my own doing)
PINK GOLD PEACH ARRESTED FOR ATTEMPTED BANK ROBBERY!
In a scene described by eyewitnesses as racist, Pink Gold Peach was arrested yesterday for attempting to rob the local King Koopa's Coney Island Disco Palace bank. She was armed with a Mistake, and tried to get away in her Justin Beiber's Limo. Unfortunately for her, she managed to collide with a Pizza and flew off the road.
She later managed to backwards long jump away from the wreckage and into the nearby Mario's Spageti Delivary restaurante. She would have got away with it, had it not been for The Great Zapfish, who managed to stop Pink Gold Peach by using the force on her. The police later arrived and smelled her.
This is not the first time Pink Gold Peach has been in trouble with the law: only last year, she was arrested for dancing.
Pink Gold Peach's lawyers, upon being asked for a statement, said: "DIE DIE DIE DIE DIE DIE!"
The Great Zapfish, who stopped Pink Gold Peach, stated "I'm not a hero, I'm just an Olive Garden's unlimited soup, salad, and breadstick lunch combo."
A Fat Guy, who was at the bank when the robbery happened, said "I found the whole experience *inaudible noises*."
Poochy, who was in charge of the police investigation, said: "Fame can get to your head. Just look at what happened to Pink Donkey Kong Jr.. I still can't believe he *censored* that *censored*."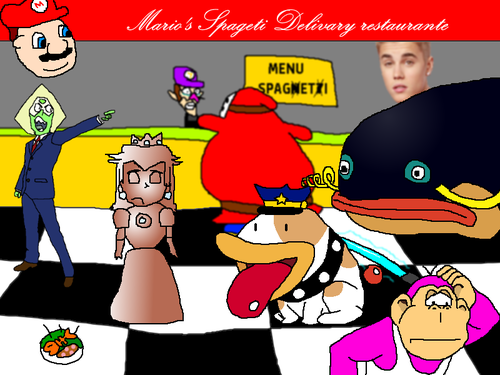 Foreman Spike

You heard it here first folks! I least I hope you did, don't want you running off to read other people's obituaries especially as they probably show a lot more respect than mine do. Anyway, Foreman Spike is dead, and sadly despite his name he neither died in a golfing accident which would called for an obligatory "fore" joke, nor was he impaled on a spike. Instead he died in a car accident, which sadly doesn't lend itself to comedy.
The wrecking enterprise that Foreman Spike worked has sadly taken a hit, and not just because recent plans have approved the destruction of its building, but also because they have lost their foreman. Foreman Spike's receptionist said that she "had received many phone calls from people offering their condolences." She also mentioned getting a few calls from a wrecking company telling her to leave the building as they were about to destroy it, but she disregarded them as spam messages.
Thankfully it was not all doom and gloom following Foreman Spike's death, as local resident Waluigi was able to get a new car out of it. Our top reporter declined to interview him, so we sent our seventh top reporter to interview him (though admittedly he was our seventh choice). When asked where he got the car from, Waluigi responded with "Well, my old car was totalled and this guy's car looked completely fine. So I whacked him with some hammer he had, and put him in my car to make it look like he died in that."
Sadly, though, Foreman Spike's funeral was a car wreck (and I said his death didn't lend itself to comedy), as only some weird eggplant like thing showed up. Well, I did, but after seeing how dull and boring the whole thing was I decided to be on my merry way.

Written by: Banjonator1 (talk)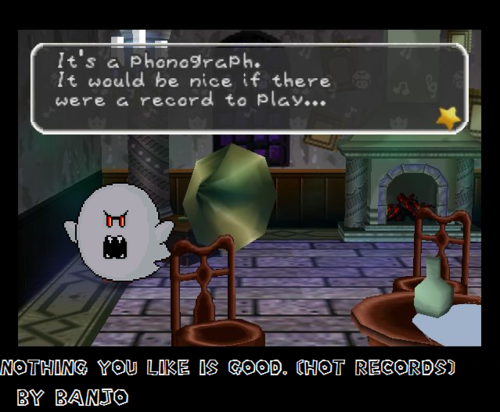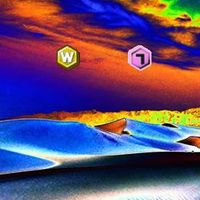 Hello! After the overwhelming success of last month's album review, I've been allowed to stick around! This is good news, because I'm one of the few critics brave enough to jump headfirst into this week's masterpiece: "Return to the WAAAsteland" by seminal experimental rock band, Recoloured and Distorted. This is of course the collective title of the critically acclaimed duo, Wario and Waluigi. Their 1987 record, "The WAAAr on Drugs", is considered essential fodder for any aficionado of both art and Super Mushrooms, but their standing in popular culture has taken a nasty dip as of late. Hoping to apparently reboot their careers, the two have finally dug out their (until now) unreleased album, completely remastered with assistance from veteran producer Bonetail. Let's look at the tracklisting:
Assist Trophy Blues (3:12)
WAAter Under the Bridge (5:55)
Shades of Thin Purple (7:00)
Cheat (4:34)
My Extravagant Moustache is a Safety Hazard (5:02)
Are We Brothers? Probably not. (4:14)
Return to the WAAAsteland (23:02)
The biggest weakness of this record is only valid if you too have the trouble of separating art from artist. Take the track, "My Extravagant Moustache is a Safety Hazard". Hearing Wario growl about how women swoon over the perfectly proportioned angles of his lip warmer may have been acceptable when Wario was an angst-riddled 22 year-old, but now that he's in his golden years, I can't help but feel extremely uncomfortable. This is still an extremely strong record, though. The track "Are We Brothers? Probably not." is definitely one of the duo's most experimental tracks, ever. Despite what you might gather from the title, the track is not actually a musing on the duo's extremely mysterious relationship, but in reality an instrumental (well, not really) composed entirely of pitch-shifted WAAA's from Waluigi, graciously situated over a Casio keyboard's backbeat. I can't help but assume this genius piece was part of the fruit to come out of Bonetail's involvement. The entire album is built on spacey jams, but the closer track is possibly the best on the album. Clocking in at over twenty minutes, the linear notes suggest using that time to prepare some rice, gravy, and a nice pork roast. Then, the album is intended to be completely restarted and to be listened to again while savoring this home-styled meal. It should be noted that this "serving suggestion" completely changes the context of the album's already thought-provoking lyrics.
I am proud to note that this piece results in another must-buy. Two-for-two, now. Let's hope next week's is just as good!
8/10
10/10 (with accompanying pork roast meal)

Written by: Toadbert101 (talk)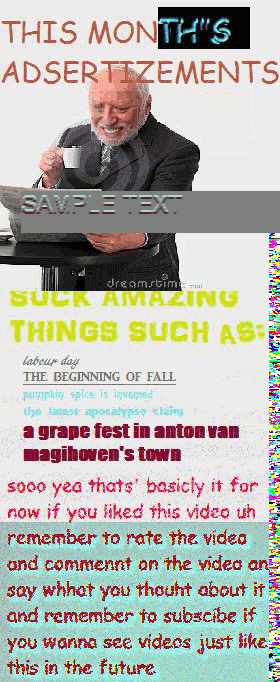 Written by: Marshal Dan Troop (talk) and Hypnotoad (talk)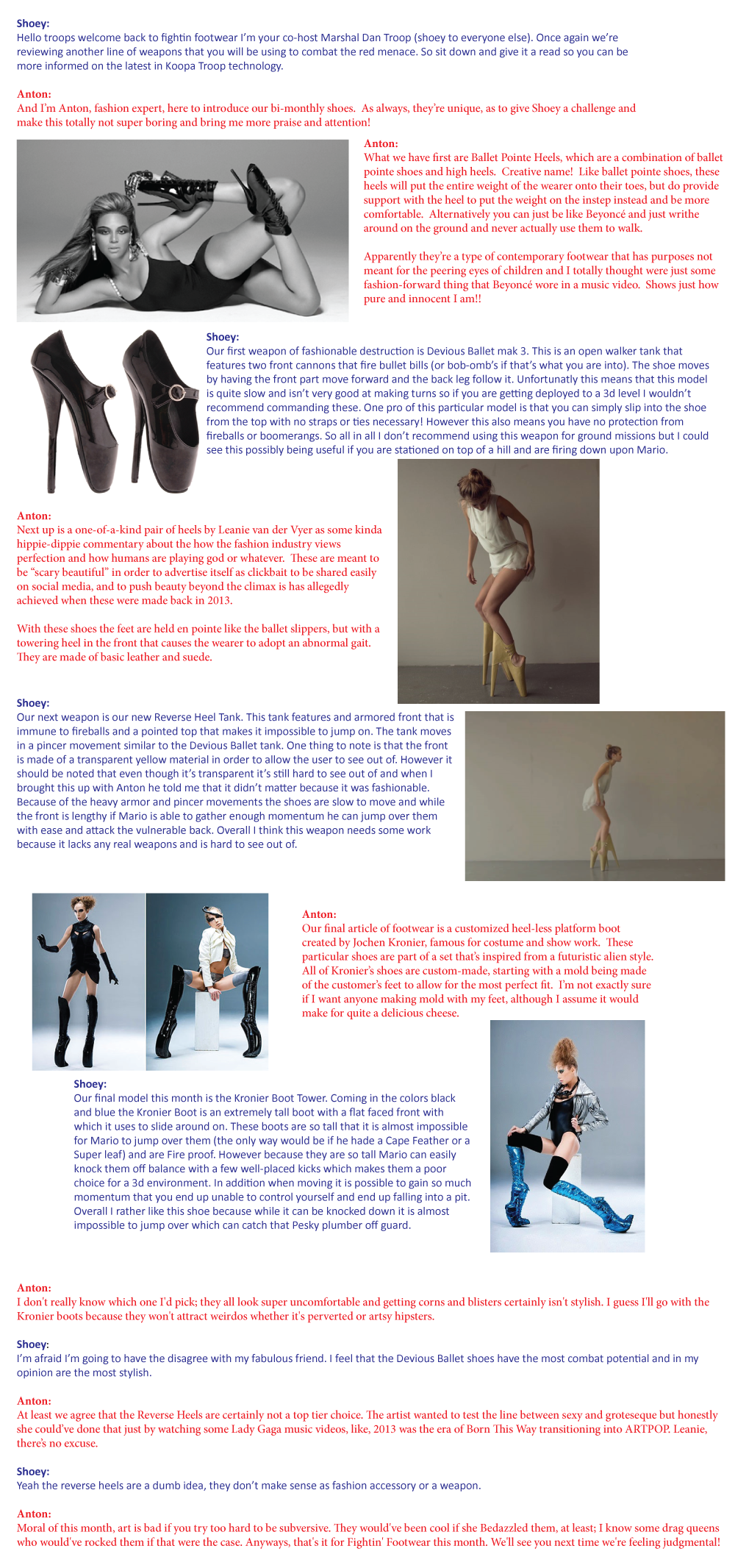 Thanks to Koopartol Brick Block (talk) (Forum profile) and MeerkatMario (talk) (Forum profile) for sending in questions once again! As always, if you seek my flawless advice, please send questions to me on the forum, find me in chat, or if you don't care about anonymity post them on my talk page! If you would like for there to be a doodle with the response to your question, feel free to request so and I'll see what I can do.