The 'Shroom
:
Issue 156/Fun Stuff
From the Super Mario Wiki, the Mario encyclopedia
Jump to navigation
Jump to search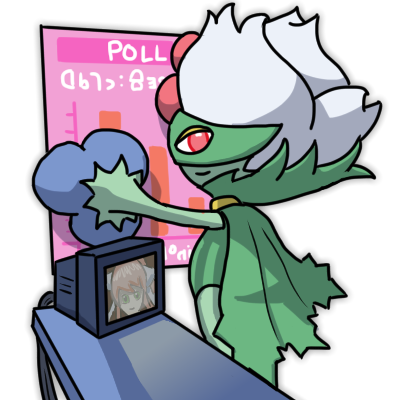 Staff Notes
Greetings, beautiful 'Shroom readers! This will be a bit of a shorter message from me than you're probably used to. At the time I'm writing this, it's currently very late at night, and I should likely get to bed soon. But before I do, I have some thoughts to share with you all.
There is, understandably, a lot of fear in the world right now. The pandemic sweeping over the globe is unprecedented, overwhelming, and unlike anything I've ever experienced before. Hundreds of thousands of voices are shouting into the air, telling you what you should or shouldn't believe, and many cities are going into lockdown. My school district has shut its doors for six weeks, and the fate of the rest of this year is entirely uncertain. Quite frankly, I don't know what to expect at all. The next number of months are going to be a complete mystery.
I'm not here to speak some message of why you should be scared, though. To raise the same points of "wash your hands" and "check your facts" would be redundant. We've all heard them, and while they're always important to keep in mind, I've got more personal things I can say. If there's one thing I implore you, as a reader and individual, to do, it's this:
Don't forget to bring joy into the lives around you. Now is not the time for us to be divided and conflicting with one another. Everybody has the capacity to bring joy and hope into the lives of others, and you have the ability to bring happiness with every interaction you carry. Reach out to your friends, engage with online communities, get on a call with your grandparent, whatever it is you can do right now to help those around you. The simple act of bringing somebody joy is such a blessing for their life.
And if this little subsection of a MarioWiki newsletter can bring you happiness and fun, even for just a few minutes, I'm doing my due diligence for all of you.
Have a safe and loving March, and please enjoy the sections we've got prepared for you.
Section of the Month
Congratulations to FunkyK38 (talk) for claiming first place, Ninja Squid (talk) for second and a tied third, and Lakituthequick (talk) for also staking his ground at third. Thank you to all of our voters, writers, and readers. I appreciate everything you bring to this newsletter.
FUN STUFF SECTION OF THE MONTH
Place
Section
Votes
%
Writer
1st
Where in the Marioverse is Carmen Sandiego?
11
42.31%
FunkyK38
2nd
Quiz
5
19.23%
Ninja Squid
3rd
It's aMAZEing
4
15.38%
Lakituthequick
3rd
Hiding Koopa
4
15.38%
Ninja Squid
---
Word Activities
---
Anagrams in Fun Stuff? Nothing Odd about that!
[read more]
Graphic Activities
---
Looks like the Koopas need an island vacation just as much as I do...
[read more]
Anagrams
Written by: BBQ Turtle (talk)
Hello all, and welcome to this month's edition of anagrams. This month I've decided to make a set of Super Mario Odyssey anagrams for you, I'm actually a little surprised that this isn't something I've touched on yet. I don't believe we have any themed issues coming up particularly soon, so if you'd like to suggest a theme that I could make anagrams for or have found any funny Mario-related anagrams that I could work into another theme, or maybe even both, let me know either on my talk page or by sending a PM to me on the forums. I know there's a lot going on with all of the virus stuff at the moment, so I hope that you all stay safe and take care of yourselves, and I hope to see you all again next month when hopefully things should have calmed down a little.
How it works... Basically, this puzzle consists of solving the anagrams. Each month has a specific theme, which will give you a clue about what sort of words or phrases the anagrams will be. I've also included the boxes that the anagrams will fit into, so you'll be able to tell how many words it will solve to be and how many letters will be in each word, which should give you a hand too. You'll also notice that within each set of boxes, one of the squares are yellow. As you solve each anagram, note down the letter which appears in the yellow squares, and if you can solve all of the anagrams, you'll also get a bonus anagram to solve from completing all of the others. I've included the letter configuration for this one at the bottom too, just to give you an extra helping hand. Best of luck!
1. JASPER TRUMP US UP
2. BAUBLE BIN
3. ROW ON POEM
4. GENUINELY HORDE
5. ICE ION ALBUM
6. HOLD CLAY
7. ONE IRONIC LAG
8. STRANGE DAMES
9. WEIGH ELM CRAG
10. FIT STROBE
11. TO MEET BOG
12. ABRIDGED OAT
Bonus anagram:
Answers
Jump Up, Super Star!
Bubblaine
Power Moon
Honeylune Ridge
Uncle amiibo
Lochlady
Regional Coin
Steam Gardens
Mechawiggler
Bitefrost
Goombette
Toad Brigade
Bonus Anagram: Madame Broode
It's aMAZEing
Written by: Lakituthequick (talk)
Welcome back to another healthy It's aMAZEing!
In the light of the coronavirus swarming around the planet right now, we have a yellow virus from the Dr. Mario series in today. Do wash your hands after completing this maze.
Do you have an idea for a maze you'd like to see? Leave a message on my talkpage or find me on the forums and send me a personal message, and your idea and name may be featured in a future episode!
How to play:
Copy the image into your favourite art program (like Paint, Photoshop, GIMP, etc.)
Click the line, pencil or brush tool and adjust the size as needed
Draw your line through the maze from start to finish
Zoom in and out as needed
Alternatively, print it out and use a pencil!
To view the answer, click here!
Hiding Koopa
Written by: Ninja Squid (talk)

Hi, dear 'Shroom readers! Welcome to a new edition of Hiding Koopa!
First of all, even with COVID-19 around here, my five little Koopas are still working for me, but worry not, I don't treat them like slaves. Their work environment is very good, and lots of measures are taken to keep them healthy during these difficult times. I mean, I'm not a tyrant.
Lastly, regarding this month's artwork. Well, yesterday, a cute little game from Nintendo was released for Nintendo Switch. Which one? Animal Crossing: New Horizons of course! Are their any game cuter than Animal Crossing? Ok, perhaps a few games, but not that much, if you ask me.
Now, enough nonsence from me, have fun finding the five Koopas!

Answer:
Did you find them? No matter the outcome, thank you for playing this game. Now, I better go wash my hands before Roserade starts yelling at me for not respecting Fun Stuff's coronavirus hygiene protocol. See you next month!
Where in the Marioverse is Carmen Sandiego?
HOW TO PLAY
Each issue, you will be given a case to solve and clues to use to help you find the solution! Use your Mario knowledge to crack the case!
You will begin each case at the scene of the crime, and you will be given three clues from passerby as to where the next hot spot is and what game it's from. Using your knowledge of Mario games and the Super Mario Wiki, figure out where the crook is and go track them down! There are four locations each round: the crime scene (1) at the start, two locations (2 and 3) with clues, and the hideout for the crook of the month (4). Answers for locations will be given with the corresponding round, for example, the clues from the crime scene will lead you to location 2, and once you open the spoiler bubbles for location 2, you will be given the correct answer. You can open the clues for each location in any order you'd like, but be careful! You may encounter an incorrect clue that could throw you off the case!
Clues offered will give you a hint either about the next location or the game it's in. Unlike a regular Carmen Sandiego game, you do not have to collect information about the crook you are tracking down.
Challenge round (optional):
-Find all locations and games correctly in two minutes or less
-Find all locations and games correctly without using the rest of the Wiki for help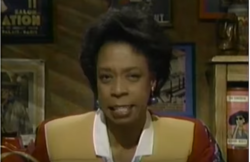 "Gumshoe, we've got problems in paradise! Reports are coming in from all over the Mushroom Kingdom that pre-paid tickets for the Nook Island Getaway package are being stolen! These tickets entitle the bearer to an island getaway, and many people were looking forward to a relaxing trip to an island vacation, including Mario, Luigi, and Princess Peach. Nook, Inc., is not keen on giving refunds, so we need you to look into the thefts. At this point, we aren't sure if Carmen is connected or not, but if she is, this could set a dangerous precedent for the future of Nook, Inc., and their customers in the Mushroom Kingdom. Get cracking, gumshoe!"
Crime Scene

The Crime

Find the thief and the stolen Nook Inc. tickets.

CLUE 1

"This game sure felt like a sunny vacation."

CLUE 2

" He said he had a flight to catch!"

CLUE 3

"Your adventure started here!"
Location 2

CORRECT ANSWER

Delfino Airstrip from Super Mario Sunshine

CLUE 1

"This level looks so cool- so many crystals!"

CLUE 2

"It's like a geode! Secret crystals on the inside!"

CLUE 3

"The return of some super difficult levels!"
Location 3

CORRECT ANSWER

Jagged Jewels from Donkey Kong Country Returns

CLUE 1

"He said he was going to be late for tea."

CLUE 2

"Who wants to stay in a haunted hotel?"

CLUE 3

"This game wasn't exactly paint-by-numbers…"
CASE CLOSED
HIDEOUT ANSWER: Dark Bloo Inn from Paper Mario: Color Splash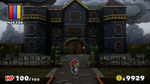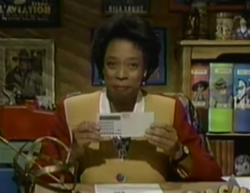 "Excellent work, gumshoe! We arrived at the inn to find our culprit: a toad who works in the kingdom as a house cleaner. He was able to steal the tickets while he was cleaning houses, and he had a pretty big stash- all of the tickets that were reported stolen were in his possession. What's more, we have eyewitness reports of Carmen being in town as well. A coincidence? I don't think so. As long as we can keep foiling Carmen's plans, things will be smooth sailing- speaking of, as a reward, Nook, Inc., has sent you a voucher for their services! Want to go on an island vacation?"