The 'Shroom
:
Issue 156/Staff Notes
From the Super Mario Wiki, the Mario encyclopedia
Jump to navigation
Jump to search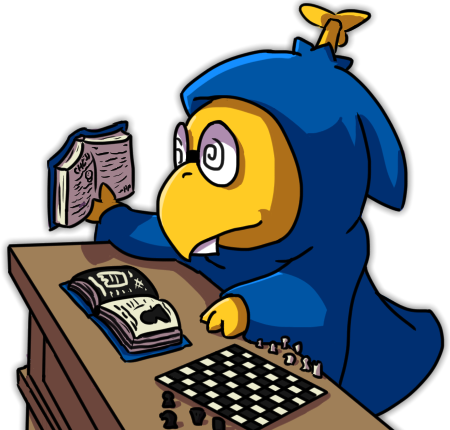 Hello, all of you readers of The 'Shroom out there! It seems that things are a bit chaotic these days, what with COVID-19 spreading around the world right now. As many of us as there are who are having to endure major changes to our lifestyles right now, every little bit of familiarity that we can get in these trying times is quite a help. That's why, as I think you'll see in our team directors' notes, we here at The 'Shroom are very glad to be able to get this issue out for its regularly-scheduled release. For putting in the effort to produce this little piece of normalcy even as they had so much going on in their lives, I'd like to sincerely thank our staff and our writers.
Just because things are business as usual around here, though, doesn't mean we aren't continuing with our efforts to make changes to improve the paper in any way we can. After revising the sign-up page last month, we turned our attention to the the Manual of Style. It's been some time since it received a major update, so we've overhauled it with an eye on getting rid of some outdated guidelines and making it clearer than ever what we expect from our writers. We've also tried to make it a better reference guide for new writers who might quickly want to learn the basics of formatting a section in The 'Shroom. In addition to that, we've made a change to Critic Corner. Say you've read a book, watched a movie, played a game, or otherwise have engaged with some piece of media and now you have thoughts on it you want to share. Well, now, if you have a one-off review you'd like to have included in Critic Corner, you can bypass the full formal application process and any worries about having to come up with a long-term section by sending it directly to the Critic Corner Director! As long as it meets the minimum quality standards, it'll be accepted and included in the upcoming issue.
We've made a few other changes, but you can read more about those in the public forum board for The 'Shroom. Please remember, as well, that we're always looking for ways to improve the paper for our readers and writers. If you have ideas, suggestions, or concerns, please reach out with them.
It's easier than ever to start writing for The 'Shroom, so I highly encourage you all to consider signing up, to submit one-off sections if you have them, and to talk with the staff if you have ideas and need help developing them into a section. As you'll see in this issue, we already have a number of new writers, so follow in their footsteps and apply!
—Hooded Pitohui, Director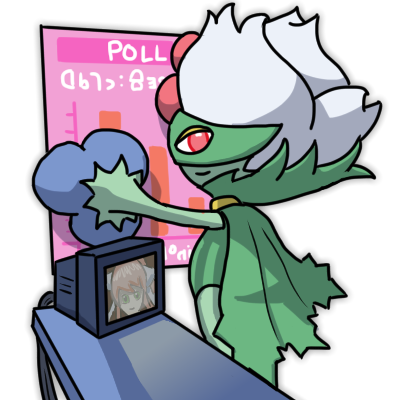 Greetings, beautiful 'Shroom readers! Welcome to the March issue of The 'Shroom, where I've been vigorously scrubbing down everything with disinfectant wipes! It's a shame that all of the janitorial duties get delegated to Sub-Director...
Pitohui's already covered a number of changes happening with The 'Shroom this month, so I don't have much more to report in terms of news. Of course, I can always say the following: make sure to check out every team! Our writers put in a tremendous effort every month, and we currently have a wonderful blend between classic sections and up-and-coming sections. It's all wonderful to see get put together, so I implore you to read as much as you can. After all, what else are you going to do while stuck inside?
You know what else you can do while quarantined? Sign up for The 'Shroom! It's fun, fulfilling, and can be tailored to any topic or taste you can come up with! Just check out the sign up page for more information, and if you have any questions, don't hesitate to ask.
While I'll always have more words for you in Fun Stuff, that's all from me up here in the Director's office. Thank you so much for reading, and enjoy your March edition!
—Roserade, Sub-Director
Staff Section of the Month for February 2020
STAFF-VOTED SECTION OF THE MONTH
Place
Section
Writer
Reasoning
1st
Anton's Half-Baked Reviews
Hypnotoad (talk)
Once again, the confluence of this section's elements, from layout and organization to content and citations, come together with Anton's writing style to make this an indisputably high-quality section and a worthwhile read. The detail about the production and links to sources supporting the claims give it even more credibility.
2nd
Mach Speed Mayhem
Superchao (talk)
It's not just the extent of the information covered here which makes this a stand-out edition. The depth of coverage makes the section. Whether digging into the personality and design changes over the course of the series, the early and obscure materials such as the SNES manual comic, analyzing the changes in reported ages for the original four racers, or even looking into the Japanese manual to note an artwork change in NoA's localization, Perch leaves no stone unturned and compiles the most detailed profile of Dr. Stewart available.
3rd
Poll Committee Discussion
Doomhiker (talk)
Doomhiker provides very in-depth coverage of a number of controversial topics, representing the feelings and arguments made by voters with various positions on each issue well. The links to secondary sources, in particular, makes his analysis feel more thorough and well-supported.
4th
Mario's Boombox
Hooded Pitohui (talk)
Even for readers who are already familiar with FamilyJules, this section introduces a good selection of pieces that are representative of the variety of music that the artist produces.
5th
Koops, Your Emblem is on Fire
ManKoops (talk)
Between his videos and the written portion of his section, it's clear that Koops is working to strike a balance between the narrative elements of a Let's Play, the strategic elements and detailed explanations of the game itself in the videos, and the analyses of units in the written summaries. It's a section with multiple elements to balance, but Koops continues to work at finding his balance of all three parts.
Congratulations to all of our writers for their amazing work!