The 'Shroom
:
Issue 155/Critic Corner
From the Super Mario Wiki, the Mario encyclopedia
Jump to navigation
Jump to search

Director's Notes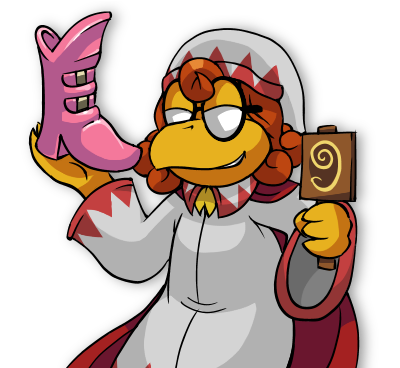 Happy February, where Valentine's Day is aptly celebrated here in Critic Corner by me being all alone and babbling on about milk by myself!
Thank you all again for making Half-Baked Reviews Critic Corner's Section of the Month!! Be sure to give your love to all of our sections here, and give a shout out to our writers whether in chat or in their forum threads dedicated to their sections. Be sure to vote vote vote!
As always, If you would like to help Critic Corner, we always have openings for more writers! You are free to write for sections such as Character Review and Movie Review, or really anything you'd like to do! There's no pressure to have a huge section; they can be shorter and concise! The application process is very simple, starting with reading the Sign Up page, and sending your application to Ninja Squid, our Stats Manager on the forum. Any idea you have is welcome, and if you have any questions or need help signing up, please feel free to reach out to myself or other 'Shroom peeps!
Section of the Month
---
Reviews / Opinion Pieces
---
How much is there to milk out of alternative milks?
[read more]

Written By: Hypnotoad (talk) Featuring Art By: Toadbert101 (talk)
Alternative Milks - Part 3
Just when you thought it was over! There's much more to alternative milks than just smashed up wet nuts! With the demand for alternative milks increasing, and the market being so tight and competitive, there's not many other places to go than with whatever you can smash up, add water, and have it still not be a juice.
Quaker Oat Beverage
This is one of the first ones I picked up once I really decided I was gonna review alternative milks, and boy did it almost grind my quest to a halt. Lured in by it being a new product immediately on sale, for 2/$6 a half gallon, that also came with a $1 off coupon, I knew I had to get it. Coming across the first red flag, I realized it was out of date once I got home, so I went to exchange it for one that was still good. In a master con, I got a bottle that was worth the original $3 but without the coupon, giving it a take-home value of $3 instead of $2. Swiper has competition. The next day like a third of the dairy case was empty with little "soz we're all out :shrug:" tags, and I knew I had done my good deed for the month.
I guess my opinion and review on this doesn't matter much at all, as Quaker Oat Beverage has been discontinued less than a year after its debut. If only this New York Times headline had the hindsight 2020 has given us. As my ability to research this on Quaker's own site is limited by this, I am left to browsing news articles praising it before its release. Rather than just regurgitating what I'm looking at, I'll just give you the quote:
Representatives from the Quaker Oats team say that the new oat milk is designed to earn a heart-healthy designation from the FDA. Each serving reportedly contains .75 grams of a fiber called beta-glucan, which may help prevent heart disease, systemic inflammation, and help manage weight loss, says Jamie Vespa, MS, RD. Each 8-ounce serving of Quaker's oat milk also ranges between 30 and 50 calories.

Oat milk's slightly higher fiber content could make it a better choice when it comes to breakfast and your daily cup of Joe, but it won't be enough to fully supplement a high fiber diet.

According to the Times, PepsiCo is pushing past sugar-filled sodas and salty snacks to begin selling healthier items, and given that alternative milk sales exceeded $2 billion in 2017, it's clear that plant-based milk might be the new frontier of ready-to-drink beverages.
It's more than I care to get into, but I'm sure PepsiCo's list of controversies is pretty easy to dig up, not to ignore the fact that the company gobbles up everything in its path towards monopoly. I can't imagine that their dive into plant-based milks was to address environmental concerns, and more to court sustainability-curious shoppers before a company that actually makes a difference can achieve a competitive retail price. I share the opinion of this dude named Fred who seems to be an authority on the matter:
Fred Hart, creative director and partner at Boulder-based branding and packaging studio Interact, told FoodNavigator-USA that Quaker's approach to the oatmilk segment "lacked authenticity from the outset in a category chock-full of it."

He added: "Brands like Oatly, Planet Oat and even Silk have strong contemporary purposes and rich histories of defying odds. So when Big Food throws one of its most heritage brands into the ring, it, unfortunately, does some very big food things - over and obtuse health claims, legal language that serves themselves over the consumer ('oat beverage' rather than oatmilk, a potential move to avoid the angst of America's dairy lobbyists), and geriatric cues in the form of a clinical looking bottle that by the way, was plastic in a sea of paperboard cartons.

Ultimately the brand launched a product only because they should've, not because they believed in it. Consumers are not interested in opportunistic land grabs, especially in such a woke category as alt-dairy."
Well said, Fred.
Original
Upon opening the fresh one, it smells like a shea butter candle another room over. Suspicious color and viscosity mimicking another fluid that I can't exactly describe in more detail in this venue; I'm sure you can guess what it is if you're older than 8. Really no flavor at all to it in a good way, and if you strain yourself to taste something all you get is oatmeal water, which, well, I guess is what it is. What I noticed the most is that it doesn't splash when you're pouring it from the bottle into a glass. In an attempt to salvage what I had left, I mixed it with some fruit for a smoothie just to add some kind of value to it beyond its nature as oats. In a smoothie it works out great. The flavor is only kinda there if you're looking for it, and it gives a smoothie/milkshake a thicker-than-if-you-used-only-milk texture.
-Taste ----------------


-Texture -------------


-Milkiness ----------


-Health & Ethics -


-Value ---------------

Total: 13/25
Vanilla
-Taste ----------------


-Texture -------------


-Milkiness ----------


-Health & Ethics -


-Value ---------------

Total: 16/25
Ripple Pea Milk
Ripple caught me off guard while I was just wandering through a nearby Target ogling their absolutely atrocious excuses for sales. What am I going to do with the 19 cents I'm saving, Mr. Brian Cornell? But, pea milk? Like, the little green legume seed bean whatever? Good thing I write a food review section that compels me to blow my money on weird nonsense!
Ripple Foods, which has a whole suite of products including a slew of standard dairy items, seems to position itself as the alternative to the alternative, coming after almonds more than it does dairy, and puts its focus primarily on protecting the environment and sustainability. Their Non-GMO Project Verified stamp is a little blip compared to the large graphics used to show how their pea product uses less water, their bottles use less plastic, and their production contributes less CO2 to the atmosphere, complete with proper sourcing and linking. Through their company name, they go on about the Ripple Effect all over their website and push on social media, saying that the smallest actions can have far reaching impacts. "We don't claim that making plant-based foods will save the world...but we think it can help. And we know it makes us happier and healthier. We believe it's the simple things that mean the most. We floss. We recycle. We take the stairs. And we tell our loved ones that we love them. Because the little things add up." With my own personal stance being an awareness that individual consumers, with their plastic straws and to-go cups, on a solitary and personal scale don't make or break the salvation or destruction of nature, it's the mindset and discipline from our own small actions that will put pressure on the huge and few corporations who are contributing the incredible majority of the pollution and destruction. They absolutely will not hold themselves accountable if there's no impact to their bank accounts, so it's up to us to keep shopping with reusable bags and buying products that are less and less harmful until there's a swing. Make saving the environment profitable.
Lactose-, soy-, nut-, and gluten-free, and fits into a vegan diet. High in protein and vitamin D, and even has some BHA omega-3 fatty acids; low in sugar and saturated fats. It's flush with artificial sweeteners and thickeners, though, so if that puts a twist in your loins then look elsewhere. I don't particularly care about nutrition, and I'm sure the people who do would do their own homework regarding daily percentages and calories.
website
. As I work in a grocery store, I walk past it all the time, and noticed that the bottles changed ever so slightly to now say 'plant-based' where it once said 'pea'. I was briefly a bit perplexed at this, but it's pretty clear that it's a marketing decision to lessen the impact of people, like me if not for having a food review section to force my hand, seeing 'pea milk', laughing at how gross it sounds, and never purchasing it, or just making a joke about how it's called 'pea milk' and is yellow. If that's what they gotta do to trick people into buying their slop then I'm proud of them for not lying and instead just applying delicate wording.
Out of their current five varieties of milk: original, unsweetened original, vanilla, unsweetened vanilla, and chocolate, I only opted for vanilla and chocolate, at $4.50 for a half gallon.
Vanilla and also Chocolate
Well anyways they both just feel like watered down almond milk, with a bit of grit. Honestly the most striking part is how sweet they are, and it's kinda suspicious how they only taste like a dessert drink form of their respective flavors. This seems to be by patent-pending design, saying that they use a "method to harvest ultra-clean protein from peas, removing the impurities like flavonoids and tannins that can give other plant-based milks their plant-ey flavor." While I'm not sure why you wouldn't want to embrace your selected proprietary dairy alternative, I can't decide if I'm thankful that they didn't succeed; you can taste that it's peas. Now, I've done my research and saw what other people said about this; opinion is split between it tasting nothing like peas, and it tasting like nothing but peas, and as your chosen source of opinions I can confirm to you that if you're not sensing peas through the initial mask of sweetness or flavor, it definitely gets you in the aftertaste. Thankfully other nonsense like sugar, guar gum, sunflower oil, and whatever else is arbitrarily lobbed into it so it tastes like a melted vanilla/chocolate milkshake that you began to rinse the bottle out with sink water and then decided to just finish anyways. If I wanted to experience chugging melted ice cream, though, I'll just go and do that for half the price and a much more desired creaminess.
-Taste ----------------


-Texture -------------


-Milkiness ----------


-Health & Ethics -


-Value ---------------

Total: 16/25
Acai
As I've been working on writing these sections here they've come out with 32 fl oz superfoods milks at $5 a pop at Target seemingly exclusively. Matcha, turmeric, and acai are the flavors. I can't say that I really like matcha much, and turmeric is a gamble I'd rather make on something more pure to its flavor before I dive in, so acai it is. Açaí is a South American berry with a flavor quite close to a blueberry or raspberry, but leans a bit more on the bitter and tart side more than sweet. As of the last decade or so it has become a health food darling due to its high levels of antioxidants. There are also preliminary studies showing that the berry has potential to have anti-inflammatory properties, and even help trigger cancer cell death, but those are still awaiting human trials. Foodies and pseudoscience health nuts took it and ran, regardless, leading a booming health fad that lingers today, with açaí bowls and açaí flavors still being common picks and staples of shops and restaurants, complete with flimsy claims that the berry's magical superfood status can cure diabetes, trigger weight loss, and prevent cancer.
nothing but a marketing term
that
has been made pretty much illegal in the EU
as it means not much of anything solid, but has been used by companies and advertisers to push an air of health consciousness. As there is no federal definition for the word,
anyone is free
to just slap it on whatever they want to make gullible people buy into their crap. That's not to say things like kale, açaí, chia, whatever aren't healthy or full of good nutrients, but
their benefits are widely exaggerated
.
As for Ripple, the Acai drink tastes just like a generic berry smoothie, and smells like a ground up Flinstone's vitamin. If put into a nondescript container, it would be difficult to tell that it's not just a blueberry smoothie someone left in the fridge to thin out. It's hardly a milk alternative, and they don't seem to be pushing it as one, and rather as a standalone drink. I can't say I'm a fan of them leaning hard into the "superfood" hype, but I'm curious to see where companies take alternative milks beyond alternative.
-Taste ----------------


-Texture -------------


-Milkiness ----------


-Health & Ethics -


-Value ---------------

Total: 13/25
Bolthouse Farms Plant Milk
lots of carrots
. Carrots seem to be their genesis and true calling, as it makes up most of their history and
about us page
. Their entire milk profile is negligible to everyone I guess except
this lady here
. Once again, rather than just rewording stuff from a link people aren't going to click, here's some important parts copied straight out of it:
"The biggest brand in pea milk thus far has been Ripple, a company that obtained $44 million from Google and Silicon Valley venture capitalists, according to Bloomberg. But it's about to get competition from Bolthouse Farms, the Campbell's-owned brand that is releasing its own line of pea milks [in September 2017]. (...) The milks come in flavors, from lightly sweetened to unsweetened, vanilla and chocolate. (...)

Pea milk doesn't taste like peas, and it's not made in the same way almond milk is, by soaking in water. For Bolthouse Farms' Plant Protein Milk, the process begins with harvesting yellow peas and milling them into flour. That flour is processed, separating the pea protein from the fiber and starch. The pea protein is further purified and blended together with water and other ingredients, including sunflower oil and sea salt, as well as vitamins like B12.

The Bolthouse Farms' milks have 10 grams of protein per serving, as compared to one gram in many almond milks. It has more calcium than dairy milk. It is fortified with 110 percent of a consumer's daily requirement for B12, which came out of consumer research that "found that vegetarians have a very difficult time getting sources of B12," which is found naturally in animal products, Ginestro said. (...)"
I didn't even know it was made with pea protein like Ripple is when I bought it, or even when I tried it because I neglected to give the bottle a thorough read, and they seem to have always just been vague in their wording. I also don't even remember where I bought it, as it's nowhere to be found in the entire state of Florida anymore. Between the two, as a result, at least with me, Ripple has more notoriety and memory recall power as having that unique edge. I'm sure somewhere in that mix getting a huge chunk of money from venture capitalists didn't hurt, either. I don't know squat about Bolthouse Farms and no one is talking about it. If Bolthouse Farms and their parent Campbell's want to get a piece of Ripple's pea pie, they're going to have to just get over their nerves and anxiety over being known as pea milk and just embrace the weirdness and quirkiness that does so well in this particular market, as Ripple's not going to do that.
As for the actual drinks instead of proselytizing more, the Chocolate flavor is still smooth and heavy like regular chocolate milk despite not having any carrageenan. Almost a fruity sweetness to it. Sitting and thinking about it, it's pretty much the same as Ripple's chocolate flavor, but I guess a little sweeter? I didn't sit there and blind taste test both side-by-side so I can't definitively say which one was sweeter, but I can confidently say that the differences are negligible, with Ripple edging them out a cool 49 cents as Bolthouse Farms plant milks are $4.99 a half gallon.
-Taste ----------------


-Texture -------------


-Milkiness ----------


-Health & Ethics -


-Value ---------------

Total: 15/25
Take note, advertisers who are squirming to avoid the connection by any means possible: Pea milk tastes like peas, and that's not a problem.
To Bolthouse Farms: When's carrot milk?
Mooala
Apparently pronounced so as to rhyme with "koala" because there's no good in this world, Mooala is a company formed by some dude in Texas who got tummy rumblies from drinking dairy milk deciding to leave corporate America for crafting organic plant-based beverages; a tale that seems to be a common genesis. As all of these alternative milk companies need to have some kind of altruistic philanthropic gimmick, theirs is support for non-profit micro finance organizations in impoverished countries, which sounds incredibly vague and generic, coupled with a good ol' Texan "hand up, not a hand out" red state kick. I will admit, they set out to make a cute and fun design and brand, and they sure did. Across the board, their products are dairy-free, organic, non-GMO, and gluten-free, and are pretty health- and environment-conscious without being very flashy about it. They make almond milk, (coconut) oat milk, creamers, but most beguiling--banana milk.
Banana Milk
Just banana puree, roasted sunflower seeds, water, sea salt, cinnamon, and gellan gum, all for $4.99 for a half gallon, which I got on sale for a whole dollar off. No carrageenan and no preservatives. Upon opening the bottle I'm hit with a powerful smell of freshly baked banana bread that has been sitting in a closed Tupperware container. It feels heavy and thick, but goes down smooth and watery; a very weird sensation. The cinnamon is very noticeable, I guess rightfully so as it's really the only flavoring added aside from the bananas themselves. It tastes more like a watered down smoothie than milk, which can be its own thing, but likely escapes the initial purpose of the idea of alternative milk. The aftertaste of the banana, as well as the initial sip hitting the back of your throat is enough to trigger your gag reflex if you're not mentally, physically, and spiritually prepared to be chugging what is basically liquified bread. I asked back in the Acai Ripple section to see how alternative milks would go beyond alternative, and I guess here's Mooala doing that.
If you scroll down on each product page on their website they put some effort into describing what their product tastes and feels like. This is a remarkable feature, and something that everything should do as there's an incredible diversity of flavors and textures from this seemingly endless amount of similar products all with no way to know what your experience will be until you've sunk half a paycheck into the endeavor. Unfortunately, Mooala says things like "It's not thick like a smoothie, and it's not watery. The consistency sits perfectly in between, similar to a 2% dairy milk," which is absolutely the opposite experience I had, and "You can use Bananamilk the same way you use any non-dairy milk products, or even dairy, for that matter. Pour it over your favorite bowl of cereal (...)" which I really don't think would net you a similar experience no matter how much you mirror typical dairy milk use.
-Taste ----------------


-Texture -------------


-Milkiness ----------


-Health & Ethics -


-Value ---------------

Total: 13/25
Chocolate Banana Milk
product page description
with the exact same antithetical issue. Similar texture as the regular, being smooth and velvety, but heavy, like a melted milkshake almost but not as frothy. Good flavoring, neither the banana nor chocolate overtake each other and instead blend in harmony. I cheated with this because I'm not a fan of the texture, but enjoy the taste, and mixed it with regular 2% milk to thin it out. My experiment was a success, but at the cost of betraying the entire purpose of both this section and the banana milk. I don't particularly care though because I've spent enough money on this nonsense as it is and it's about time I thoroughly enjoy one.
I'm sure this flavor would be incredible to make smoothies or milkshakes with, but honestly it might just be more cost effective, healthier, and customizable to just use actual bananas, cocoa powder, and milk or yogurt on your own.
-Taste ----------------


-Texture -------------


-Milkiness ----------


-Health & Ethics -


-Value ---------------

Total: 15/25
Three Trees
A callback from last month, Black Sesame is the other pair of the sale I got, and was pretty much the reason I looked into it to begin with as it's an incredibly unique choice for an item to milk. This is by design, as along with the Pistachio flavor they've got, their founder wanted to introduce some new flavors that were unique and different. Well, gotta say that's a bold and smart choice, as the fight for this market is all about digging a new niche.
Black Sesame
simply whether the black hull has been removed or not
, and the black is supposed to be a bit more nuttier and bitter in flavor. Black sesame is common in Japanese and Middle Eastern cuisine, and has slowly been
creeping in to American foods
. As the bottom of the bottle is transparent, I can get a sneak peak, and I can't say I'm super pumped. It looks very silty and loamy, and the color is kinda off-putting--a dark musty gray. I bought it, though, so I gotta try it. After shaking it vigorously for several minutes to dislodge the gunk on the bottom, I poured it into a glass to inspect further and take a sip. It coats my mouth and won't come off, like as if peanut butter was watery. It claims to have a bold, dark, toasted flavor, but I don't know dude; it really doesn't taste bad, just tastes like an almond milk, which makes sense as the ingredients still list organic almonds and the bottle refers to the beverage as a 'nut and seed milk', diminishing its own sesame status. Indescribably mild aftertaste. I would've thought that something that seemed as bonkers as this would have something more to it, but I guess the biggest impact is just the clout you get from drinking gray sludge in front of your friends.
Usually I try to check what other people are saying about the stuff I try after I've received my own first impression and judgment call, but I'm really not finding anything about this one at all beyond just repeating what the Three Trees founder has said about it.
I'm proud to be a ground-breaking innovator.
-Taste ----------------


-Texture -------------


-Milkiness ----------


-Health & Ethics -


-Value ---------------

Total: 11/25
Silk
Back at it again with Silk, as they have a lot more to offer than just nuts.
Soy
phytoestrogen is not the same thing as estrogen
, and
that's also just not how the body works
. We've been eating soy and soy products for about 3000 years now, and it's not a coincidence that a huge ill-conceived concern and crackpot anecdotal anti-science stories suddenly crop up at the same time there's intense geopolitical awareness and legislating over the historical, contemporary, and continued existence of transgender and intersex people. People were also pretty sketched out by GMOs, wrongly so, which 90% of soybeans derive from.
Silk sings highly of their sustainability, specifically that they use a lot less water to grow, but I'll temper that with the knowledge that soy harvesting is one of the leading factors to Amazon deforestation. Silk's Wikipedia page claims that they source from North America, but there's a lack of citation, so, shrug. They do say they're not perfect, but are trying, and that they sure are, so I can't knock them too much in lieu of more exhaustive and transparent research.
Silk Soy Milk just tastes just like regular milk but veering more towards like a cream soda milkiness. The texture is almost identical to milk except some frothiness that I'm chalking up to having to shake it up, and, speaking of chalk, there's a little tiny bit of chalkiness to it. It feels as if 2% milk had the texture of whole chocolate milk.
The 64 oz (half gallon) carton is regularly $3.99, but I got on sale for 2/$6.
-Taste ----------------


-Texture -------------


-Milkiness ----------


-Health & Ethics -


-Value ---------------

Total: 20/25
Oatly
research on how to make oats into a liquid drink
. They seem to have an affinity for the "Milk, but made for humans" slogan, which I get is them just dunking on the Swedish milk industry some more with their overseas reach, but it's also a talking point that's just implicitly false and geared towards a narrative that's misleading and based on misdirection rather than science, and that's not something I can let slide by unchecked. On their site, though, they do have some text that's incredibly promising, referencing that while they may not be the most perfect company, they "(...) promise to be a good company which means that our drive to help people upgrade their lives always comes before the reckless pursuit of profit (...) We hope to make the food industry a more honest place by declaring to be totally transparent in everything we do (...) We strive to produce the cleanest, most responsible products on the market and are continually looking for better ways to make our products even better, (...)" and urge you to send your ideas if you think you've got something that will make them better. They focus on maximum nutrition with minimal environmental impact, and really drive the anti-corporation gig. They have a
cool factor
, and one that seems to be arguably earned and nurtured, rather than manufactured in a 3rd party advertising firm to exploit market trends and predictions, despite
the fact that that's pretty much exactly what they did!
Hey, sometimes art and design is useful, and the tactical shift from a scientific to a confrontational approach may be the most appropriate action when you're dealing with something that's as politicized as the crossroads of global politics, environmentalism, and the food industry.
I'll reiterate this link because it's a really interesting read and something I think people should check out; at the very least skim.
Pretty much across the board every review site, slideshow, listicle, whatever that I have looked up in my research for what kinds of alternative milks to try and focus on, Oatly has been at the top of the list for the hottest, hippest, healthiest, must-pick, mind-blowing phenomenon. So, sure, here I am to assess the validity of all that. Right away I can tell that they're appealing to the young and trendy alternative market with its indie artsy-looking design, which is a much larger and broad base than just vegans and people avoiding certain allergens. The look and feel is remarkably indistinguishable from regular milk. It's pretty creamy and has thickness and weight to it. There is a little bit of sweetness to it to take off some of the edge and make it something that's easy to swig down a whole glass of, but the flavor is most noticeably oaty. My takeaway from this is that it's surprisingly creamy, and could be a pretty effective milk replacement.
Between $4.99 and $5.29 regularly for half a gallon is a real bummer, but I've been able to catch it for $4.49 on sale. Still not an ideal price, but, not outside of the range of expectation, and the fact that it even is available to go on sales is good.
-Taste ----------------


-Texture -------------


-Milkiness ----------


-Health & Ethics -


-Value ---------------

Total: 21/25
---
Tune in next month for the thrilling consclusion! Also, tell me what to review next! You can tell me to do can also be movies, shows, physical actions, trying new foods, music, literally anything and I'll cover it eventually if it's not too ridiculous. Just send me a message here on my talk page or PM it to me on the forum. Don't like what I have to say? That's fine, and probably bound to happen because I've been told about how much people like Super Mario 64 and how they feel about any criticism of it! We at Critic Corner will welcome your alternate review of it as a new section for the next issue!