User:LuigiFan
From the Super Mario Wiki, the Mario encyclopedia
Jump to navigation
Jump to search

"Im-a Luigi, number-a one!"

—

Luigi, Mario Kart 64
| | | | | | | | | | | | |
| --- | --- | --- | --- | --- | --- | --- | --- | --- | --- | --- | --- |
| | | | | | | | | | | | |
| 1 | 2 | 3 | 4 | 5 | 6 | 7 | 8 | 9 | 10 | 11 | 12 |
| Yay for me, .....! | It's-a me, .....! | I guess I'll just show you your place again! | You again? Don't you ever give up? | We just love being mean! | Mario!!! Is that really you??? | I serve...a higher authority.. | Is this our destiny?! | Mario, you're my knight in shining armor! | Stomping fools is my business! | What? He was in my way! | Lots of people use something called a "door" to go in and out of their houses... |
"Bababa baraba..."

—

Star selection screen, Super Mario 64
Whose qoute? Watch the stars and guess whose qoute, answers at the bottom.
LuigiFan
Gender:
Male.
Specie:
Human
Favorite game:
Almost all Mario and Zelda games
LuigiFan's Userbox Tower
| | |
| --- | --- |
| 50px | This user is Luigis greatest fan!. |
| | |
| --- | --- |
| | This users favorite Mario character is Luigi. |
| | |
| --- | --- |
| | This will happen if you hold a Bob-Omb to long |
| | |
| --- | --- |
| vg-4 | This user is an expert gamer. |
| | |
| --- | --- |
| MK | This user's favorite Mario Kart tracks are Maple Treeway and Koopa Cape. |
| | |
| --- | --- |
| | This user wonders what happened to the P-Balloon. |
| | |
| --- | --- |
| | This user is very nostalgic |
| | |
| --- | --- |
| 50 px | This user prefers Mario's modern day getup. |
| | |
| --- | --- |
| | This user thanks Steve for creating the Super Mario Wiki! |
Who's online: Niiue, AgentMuffin, Platform, Nintendo101, PrincessLover7777, SuperLuigiDude, SwampyGator, Dr. Yeet, Wynn Liaw, Shokora, StarFighter31, DonMaldonadoCN
Hi!
I'm a big Nintendo fan, mostly I play Mario and Zelda games, I've finally finished Super Mario RPG: Legend of the seven stars!!! I used Mario, Princess Peach Toadstool and Geno.
I like this remix of "Beware the forest mushrooms": http://www.youtube.com/watch?v=ECv7i-6bChI
My Wiki Goals
Become a Patroller
Become a Sysop
Gallery
Top 12 Mario-game characters, Luigi is best and all the others are on 2nd place
Cool Picture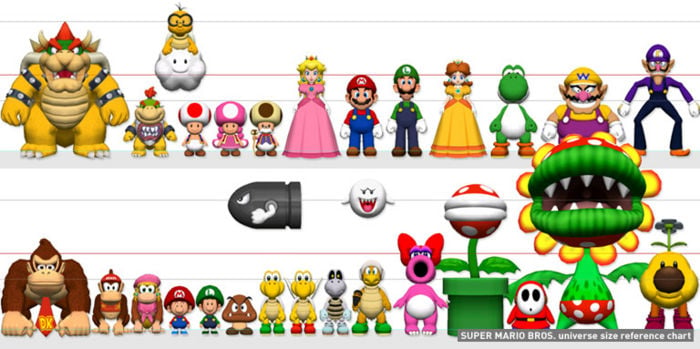 My Games

means complete.
None
The Legend of Zelda: A Link to the Past
Super Mario World
Super Mario All-Stars
Yoshi's Island
The Lost Vikings
Lemmings
Asterix
Blazing Skies (I think that was the name)
Super Mario 64
Mario Kart 64
Donkey Kong 64
Yoshi's Story
The Legend of Zelda: Ocarina of Time
Bubble game (don't know its name)
Mario Party 3
Super Smash Bros.
Banjo-Kazooie
Banjo-Tooie
Star Wars game
Wii Sports
Wii Play
Wii Fit Plus
Super Smash Bros. Brawl
Mario Strikers Charged Football
Mario Kart Wii
Super Paper Mario
Super Mario Galaxy
Punch Out!!!
EA Sports (something like that)
WarioWare: Smooth Moves
New Super Mario Bros. Wii
New Play Control! Pikmin 2
LEGO Star Wars: The Complete Saga
Harry Potter and the Order of the Phoenix
Harry Potter and the Half-Blood Prince
Metroid Other M
Metroid Prime Trilogy
Super Mario Galaxy 2
Star Wars: The Force Unleashed
Donkey Kong Jet Race
Donkey Kong Country Returns
Epic Mickey
The Legend of Zelda: Skyward Sword
Super Mario RPG: Legend of the Seven Stars
Punch Out!!!
Punch Out 2 (don't remember it's name)
F-Zero 64 (don't remember)
Star Fox 64 (don't remember)
Donkey Kong Country
Donkey Kong Country 2
Donkey Kong Country 3
Ice Climbers
Kid Icarus
Bomberman 93
Paper Mario
Bonk's Adventure
Metroid
Super Metroid
Gradius III
Donkey Kong
Donkey Kong Jr.
Donkey Kong Jr. Math
Super Mario Kart
Super Ghouls 'N Ghosts
Ghouls 'N Ghosts
Ghosts 'N Goblins
Harvest Moon
Super Mario Bros.
Super Mario Bros.: The Lost Levels
Super Mario Bros. 3
WarioWare D.I.Y. Showcase
Chrono Trigger
Super Mario Land: 6 Golden Coins
100 in 1 game
The Legend of Zelda: Link's Awakening DX
The Legend of Zelda: Oracle of Ages
The Legend of Zelda: Oracle of Seasons
Banjo-Kazooie: Gruntys Revenge

Super Mario Land
Donkey Kong
Pokedex 3D
Excitebike 3D
All Ambasador titles
Plus more . . .
Donkey Kong Jr.
My friend box

|-

|



Answers
Luigi
Mario
Kamek
Bowser Jr.
Koopalings
Yoshi
Geno
Goomba (Goomboss)
Peach
Bowser
Daisy
Toad