The 'Shroom
:
Issue 138/Pipe Plaza
From the Super Mario Wiki, the Mario encyclopedia
Jump to navigation
Jump to search

Director's Notes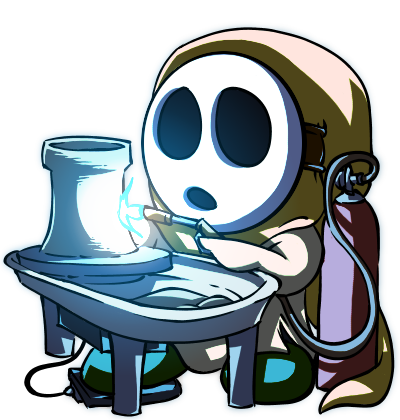 Written by: The Pyro Guy (talk)
Hello, readers! I've been hard at work preparing lots of things for you to read and take in. There's this load of analysis, for example. I hope you enjoy everything that we've got here!
You may notice that there's no Interview this month. However, there will be something a lot more noticeable next month- 2 Interviews! That's right- Superchao (talk) had to hold back this month, but is doubling up for a fantastic October issue, I hope. Look forward to that. However, there's also some news of a gloomier tone, as LudwigVon (talk) has decided to step down from writing New Articles. I'd like to thank him for all of his work towards this team, and it isn't exactly a farewell as he's still writing Monthly Report and The 'Shroom Report! Regardless, I appreciate all of his effort and will miss a third of his Pipe-Plaza-related work dearly.
Section of the Month
Pipe Plaza SECTION OF THE MONTH
Place
Section
Votes
%
Writer
1st
Upcoming Game
4
28.57%
Alex95
2nd
'Shroom Recap
2
14.29%
Raregold and Hooded Pitohui
2nd
Interview
2
14.29%
Superchao
---
MarioWiki Sections
---
A look over the wiki's stats of the past month.
[read more]
Monthly Report
Hello readers! Another Monthly Report for you, coming directly from your Statistics Manager. Just as a reminder that, in this section, I give you an overview of various statistics of the Super Mario Wiki. So, let's take a look at the wiki stats for September, and compare it with the previous month.
September Statistics
Statistic
As of September 15, 2018 (21:45)*
Content Pages
21,101
All Pages
179,353
Files
98,989
Edits
2,359,108
Edits per Page
13.15
Registered Users
25,854
Active Users
357
Bots
4
'Shroom Writers
44
Autopatrolled
41
Patrollers
3
Administrators
13
Bureaucrats
4
Proprietor
1
August — September Statistics
Statistic
As of August 13, 2018 (23:31)*
As of September 15, 2018 (21:45)*
Percentage Change
Content Pages
20,936
21,101
+0.788%
All Pages
177,657
179,353
+0.954%
Files
97,630
98,989
+1.391%
Edits
2,334,667
2,359,108
+1.046%
Edits per Page
13.14
13.15
+0.076%
Registered Users
25,692
25,854
+0.630%
Active Users
394
357
-9.390%
Bots
4
4
0%
'Shroom Writers
44
44
0%
Autopatrolled
41
41
0%
Patrollers
3
3
0%
Administrators
13
13
0%
Bureaucrats
4
4
0%
Proprietor
1
1
0%
*All times EST.
That's all for this month's report. I hope you enjoyed your reading. See you next month!
Anniversary Announcements
Written by: Lakituthequick (talk)
"I can confirm we're all dead inside and also outside."
Hello again! This is the September edition of Anniversary Announcements!
The Flomps
Distribution of prizes has begun! People will be called to pick theirs one by one, and have 24 hours each to do so.
On the topic of tokens, ever since Steam made the storing and distributing of items harder, it's been harder to keep an expansive list of interesting prizes. Some people have also voiced that they don't necessarily participate in tournaments for the prizes, but for the fun of the tournaments.
For this reason, there is a possibility/idea that next year, the token and prize systems may be either overhauled or abolished. There are no solid plans for this yet at this time, and this will be reevaluated when the time comes around next year.
Also be sure to read the Awards Analysis featured this month, in which the Poll Committee breaks down the results of the Mario and Fail Awards.
Also check out Hooded Pitohui's Awards Reflections, in which Hooded Pitohui writes about his thoughts on this year.
Tournaments
Tournaments are slowly coming to an end! In the table below, you can find information about the current and recently ended tournaments. For more information on each of them, go to their respective forum topics.
Anniversary Scavenger
Lakituthequick
After just under a month of hunting, The Pyro Guy has found all cards as first! Congratulations to him and to the five others who found all cards. A list of all cards has been posted in the game's thread.
Finshed
Forum topic
Guess the Results
Anton
Lakituthequick
Turboo
The results have been calculated and are available from this page!
Finshed
Forum topic
Mario Awards Killing Game 2
GBAToad
Lord Bowser
Smasher
Superchao
The Haunted Towers game has completed, and after the Treacherous Mansion game went on hiatus due to personal issues of the specific host, that game has been taken over and is now running again.
Forum topic
Minecraft
Toadbert101
Uniju
The games have been played, and Super-Yoshi has acquired the most points in the process, followed by Mr. Edo and Toadbert101! Congratulations!
Finshed
Forum topic
Super Mario Odyssey Hint Hunt
The Pyro Guy
The list of scores has been posted! Congratulations to Fawfulthegreat64 for getting the most points!
Finshed
Forum topic
Super Mario Odyssey scavenger hunt
2257
Anton
Mr. Edo
The results are in! Super-Yoshi got the highest amount of correct guesses, closely followed by Gamefreak75! Congrats to both!
Finshed
Forum topic
Thus we are at the end of this month's and also this year's Anniversary Announcements! I hope you had fun! I know I had!
Thanks for reading and I hope to see you back next year. Buh-bye!
All information above was correct as of 21 September 2018.
NIWA Spotlight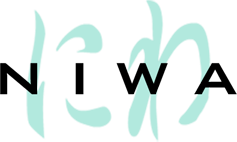 Hello everyone and welcome back to NIWA Spotlight, a NIWA-focused spotlight that covers one article from all of our partnered wikis that need help. These can range from articles that need more information or created to images that need replacing or uploaded. Notice something on a different wiki you can't fix and want to get the word out? Let me know on my talk page or in this forum topic and it will be added to a future issue. For our Mario-related topics, check out the current The 'Shroom Spotlight!
The missing Devil Sword information was provided by L95, and the missing Powers icons were done by me. Additionally, I noticed past NIWA Spotlight topic Dirt Block was created on Pikipedia. Please, feel free to share this section (as well as the rest of The 'Shroom, of course) around! Even if you don't think you can do something, there may be someone else that can.
As of the time of this writing, the Nintendo Wiki is still down.
Any additions that could be made to the Donkey Kong Wiki should be made to the Super Mario Wiki instead, where possible, as per this discussion.
Remember to follow the wiki policies when adding content!
Category
Wiki
Subject
Direct Link
Wanted Article
ARMS Institute
Big Time Rush ARMS is a new mode released with update 5.2.0 on March 6, 2018… but what is it?

Big Time ARMS

F-Zero Wiki
Among the tracks in the Japanese BS F-Zero Grand Prix 2, the track Metal Fort is the only track exclusive to the game. As this information is hard to come by, there is no page for the track. It apparently was the first race of week two.

Metal Fort

Stub Article/Section
Bulbapedia
Mr. Stone is the head of the large company in the Hoenn Region, the Devon Corporation. He takes part in the hero's adventure every now and then, though it seems his article only covers up to the event in Rusturf Tunnel.

Mr. Stone

Dragon Quest Wiki
A bastard sword is a strong, large, two-handed sword capable of dealing a lot of damage. We have some attack bonuses listed, but actual locations where it's found would be great.

Bastard sword

Fire Emblem Wiki
Armories are great places for players to stock up on weapons and items throughout the Fire Emblem series. The article on Fire Emblem Wiki is missing a lot of information, such as locations and images. It's counterpart, Vendor, could also use work.

Armory

Hard Drop Tetris Wiki
A sequel to Tetris Plus, appropriately called Tetris Plus 2, is an arcade title that added additional modes and improved graphics.
Tetris Plus 2
Icaruspedia
Hades: Well, hello there!
Pit: Hades! What are you doing here?
Hades: Oh, just thought I'd stop by and…give a little request of my own! Pretty Palutena has decided to… sit out this round.
Pit: What have you done with Lady Palutena?!
Hades: Don't worry, little angel, she's in good health. But I'll return her if you gather some information for me. In the Fortresses of your Myths and Monsters adventure, there were these Slime creatures. This wiki of yours is missing some information on them. I wanted to know the information about how much damage they do to you, but alas, it wasn't there.
Pit: So… you want me to just walk into an evil pile of Slime?
Hades: Precisely! Have fun, Pitty!

Slime

Inkipedia
Ride rails are new objects introduced in Splatoon 2, appearing in the Octo Canyon and the Octo Expansion. Inkipedia has the locations of ride rails in the Octo Canyon, but nothing on the Octo Expansion.

Ride rail

StrategyWiki
You know it, you probably hate it. Superman for the Nintendo 64 has become notorious for being one of the worst games ever made. We had a cartridge of our own when it first released, but have since got rid of it for good reason: It was very, very, very bad. But that doesn't make it any less deserving of a walkthrough on StrategyWiki! …Maybe we should've kept our cart…
Superman (Nintendo 64)
WarsWiki
Jugger is a Commanding Officer for Black Hole in Advance Wars: Duel Strike.

Jugger

WikiBound
PK Freeze looks to have all the information from the Mother games, but is sorely lacking in Super Smash Bros. content.

PK Freeze

Rewrite
SmashWiki
Every character has a recovery move they can use to return to the stage if they get knocked away. Seems SmashWiki is missing some information on these moves, particularly when it comes to the custom variants in Super Smash Bros. for Nintendo 3DS / Wii U.

Recovery

Additional Images
Lylat Wiki
Pepper: Slippy, we got a…personal request for you. We could use more images of your wife, regarding the various endings you two can receive in your Command adventure.
Slippy: That's… odd. W-Wait, one of those endings has me brainwashed by Octoman!
Pepper: Good luck.

Amanda

Nookipedia
The Princess Series of items is full of majestic, flowery, and expensive furniture. There are icons for the items in New Leaf, but City Folk is missing a few icons, namely… everything.

Princess Series

Pikipedia
In Hey! Pikmin, Olimar's spacesuit gets upgraded with a jetpack. There is information on how to use it, but what does it look like? We could use an image of Olimar making use of his new jetpack.

Jetpack

Starfy Wiki
Koutarou Shinoki is a graphic and character designer for all of the Starfy games, and even Game & Watch Gallery 4. What does he look like? There must be an image of him somewhere.

Koutarou Shinoki

WiKirby
In the Kirby: Right Back At Ya! cartoon, there is a character named Sirica who has ties to Meta Knight. She believes she is the rightful owner of Meta Knight's sword, thinking Meta Knight killed Sirica's mother to get it. Sounds exciting! What did she look like again…?

Sirica

Image Quality
Golden Sun Universe
The Travel Log is essentially your save data. The image we have of The Lost Age's screen, however, is of noticeably low- and jpg-quality. Simple fix.

File:TLAsavepage.jpg

Metroid Wiki
Adam: The project codenamed "Dread" never came to fruition, though there are still some references that were made to it during your Corruption adventure. An image we have of one such reference is of low-quality and has a website watermark on it. Any objections to fixing it?

File:Project "Dread" mp3 Screenshot.jpg

Citation Needed
ZeldaWiki
Kinstones are all the rage in The Minish Cap. Connect two of them together and something magical will happen! Maybe piecing two together will cause in game textual references to show up in their article?

Kinstone
Poll Committee Discussion
Written by: Fun With Despair (talk)
Hey there, everyone! It's me, Fun With Despair, finally having clawed my way out of the abyss that makes up the latter half of the Awards Analysis. If you've already read those ones of mine, then welcome, because it's time for me to talk about something that isn't Sticker Star. If you haven't, then it's gonna be awkward because I spend a chunk of those begging people to come read these, but you've already DONE that and…
Well, whatever. Go read those anyway, they're funny, or something like that. We've got a great bunch of people that all worked pretty hard to bring you some in-depth looks at our Mario Awards poll results, and it'd be a shame if you missed out on the glorious fruits of my- I mean uh, OUR labor.
Anyway, onto the real reason you're here!
Archives
Where do you believe Nintendo should focus its resources in order to deliver its legacy content to fans? (Hooded Pitohui (talk), September 2nd, 2018)
Where do you believe Nintendo should focus its resources in order to deliver its legacy content to fans?
Virtual Console 43.53% (673 votes)
Enhanced Remakes and Ports (Mario Kart 8 Deluxe, the Super Mario Advance line) 17.79% (275 votes)
Ports (New Play Control line, Arcade Archives) 1.94% (30 votes)
Classic Edition Consoles 6.6% (102 votes)
Compilation Releases (Super Mario All-Stars, Game and Watch Gallery line) 5.17% (80 votes)
Paid Subscription Services (Nintendo Switch Online Service) 2.91% (45 votes)
I believe Nintendo needs to find new ways to deliver its legacy content 4.59% (71 votes)
I would rather see Nintendo focus on producing new content over releasing old content 17.46% (270 votes)
Total Votes: 1,546
Are you happy with Daisy's inclusion as a playable character in Super Smash Bros. Ultimate?(Roserade (talk) and MsRetroGeek (talk), August 26th, 2018)
Are you happy with Daisy's inclusion as a playable character in Super Smash Bros. Ultimate?
Yes, I'm happy with her inclusion as-is. 54.71% (999 votes)
Yes, but I still wish she was a unique character, rather than an Echo Character. 20.97% (383 votes)
No, but I would be happy if Daisy was a fully unique fighter. 2.14% (39 votes)
No, I'm not happy with her being playable. 4.82% (88 votes)
No, but I would be alright with her appearing in some other role. (i.e. Assist Trophy, Stage Hazard) 5.31% (97 votes)
I have no opinion on her inclusion. 12.05% (220 votes)
Total Votes: 1,826
Did you enjoy the implementation of the Capture mechanic in Super Mario Odyssey? (Fun With Despair (talk), August 19th, 2018)
Did you enjoy the implementation of the Capture mechanic in Super Mario Odyssey?
Yes, I feel like the number of Captures added a lot of variety to the game. 67.8% (1,076 votes)
Yes, but I would have preferred Captured Enemy movesets to be more fleshed out, even if it meant less variety. 15.37% (244 votes)
Yes, but I enjoyed them for a reason other than variety. 3.28% (52 votes)
I have no strong opinion on the Capture mechanic. 7.88% (125 votes)
No, I did not feel as if Captures were fleshed out enough to be enjoyable. 1.7% (27 votes)
No, I would have preferred if Mario had more moves himself in place of Captures. 2.71% (43 votes)
No, but for reasons other than the ones listed. 1.26% (20 votes)
Total Votes: 1,587
Do you think you will get WarioWare Gold? (Meta Knight (talk) and Superchao (talk), August 12th, 2018)
Do you think you will get WarioWare Gold?
Yes, I have the game already. 18.86% (314 votes)
Yes, I intend to get it soon. 8.23% (137 votes)
Yes, I intend to get it, but I'm not sure when. 20.06% (334 votes)
I am currently undecided on getting the game. 16.52% (275 votes)
No, I don't have any interest in WarioWare. 15.08% (251 votes)
No, WarioWare Gold in particular doesn't appeal to me. 6.01% (100 votes)
No, I don't have a 3DS. 15.26% (254 votes)
Total Votes: 1,665
Analysis
Where do you believe Nintendo should focus its resources in order to deliver its legacy content to fans? -- Well, the people have spoken, and it's no real surprise that ol' classic Virtual Console is sweeping the number one spot on the poll. With more than double the votes of the second place option of Enhanced Ports, we can definitely see the popularity of affordable, downloadable legacy games from various consoles, as opposed to full retail priced ports, or the sometimes expensive and hard-to-find Classic Consoles, like the NES Classic. Some unpopular options include the New Play Control line, likely due to the waning interest in motion control gimmicks, and Nintendo's recent online subscription model, which uh… well, no comment on that one.
Are you happy with Daisy's inclusion as a playable character in Super Smash Bros. Ultimate? -- For most people, the answer to this one was a resounding "Yes", with almost all the votes either stating their satisfaction outright, enjoying her inclusion, or having no opinion at all on it. Daisy's always been a bit of a polarizing Mario character, but her fanbase has remained extremely dedicated over the years, despite her status as a mainly spin-off only character, similar to Waluigi, another fan favorite. Despite her role as an Echo Fighter and not a full character, most of that fanbase seems happy to have her in the game at all, UNLIKE Waluigi, whose fanbase has started an entire revolutionary war due to his status as an Assist Trophy. Still, there are 88 people living in complete misery at the fact that Daisy's in the game, which, as one of those "no opinion" voters, I sort of understand, but hey, I got K. Rool and Ridley, they could put Bubsy in the game and I'd be okay with it at this point.
Did you enjoy the implementation of the Capture mechanic in Super Mario Odyssey? -- This one actually surprises me, because I wrote it fully expect people to be unsatisfied with it like I was, but the vast, VAST majority appears to have loved its addition to Odyssey. Personally, I would have picked Options 2 or 6, but hey, I guess it's an unpopular opinion there. Super Mario Odyssey, regardless of personal opinions, was a game that had an amazing reception, and a lot of that is likely due to the unique playstyles that the Captures brought to the game, so the outcome is no surprise really. A-at least the second highest option is one of the ones I agree with, right? I'll take that as a personal victory.
Do you think you will get WarioWare Gold? -- To end this section off, we have a slightly more relaxed topic. WarioWare Gold is the first entry in the WarioWare series in a long time, and at the time of this poll being made, it appears a large chunk of the voters already had it, or were planning on getting it. This is probably good news for people who want to see more entries in the beloved series of manic microgame action. Discounting the people who just don't like the series, or who don't have a Nintendo 3DS, there's a flat 100 voters who particularly dislike something about WarioWare Gold specifically, which I find interesting considering how typical of an entry it seems like. Perhaps the re-use of past microgames is turning them off?
Ah well. That's just another day on the Poll Committee. Sometimes people love Captures, sometimes people hate Daisy, and sometimes people really hate WarioWare Gold. Thanks for stopping by and reading these nonsensical rambles of a man driven mad by this year's Fail Awards.
Seriously though, go check out the Awards Analysis. We're running out of sacrifices to the Creativity Gods, and we really don't want to resort to throwing Superchao in the funeral pyre. He's useful.
The 'Shroom Report
Hi, 'Shroom readers! It's your Statistics Manager, LudwigVon, with a new edition of The 'Shroom Report. First, I want to apologize to my readers for the absence of The 'Shroom Report in the last two issues. I was very busy and it affected the presence of some of my sections in here.
Secondly, since it's back in the paper, I want to remind you how it works: in the First-time Writers section, I will mention writers who had their first ever section featured in our last issue. For the Milestones section, writers will get mentioned every 10 team sections and every 50 overall sections, team will get mentioned every 100 sections, and The 'Shroom will get mentioned every 500 sections. Finally, for Most Sections Written, every section ever written by that user is counted. All information in this section is based off our Historical Sheets. This section will cover Issues 135, 136, and 137.
Now, without further ado, let's take a look at this!
Tables are based off the End-of-the-Year Awards tables, so credit goes out to Crocodile Dippy (talk).
First-time Writers
Writer
Section
None
'Shroom Trivia
Starting with Issue 138, Superchao (talk) is the only staff member to have directed every sub-teams in the 'Shroom's history.
Upcoming Game

Super Smash Bros. Ultimate
Developer
Nintendo
Sora Ltd.
BANDAI NAMCO Studios Inc.
Publisher
Nintendo
Platform(s)
Nintendo Switch
Release date
December 7, 2018
Genre
Fighting/Action
Rating(s)

| | |
| --- | --- |
| ESRB: | - Everyone 10+ |
| PEGI: | - Twelve years and older |

Mode(s)
1-8 Players
Media

Nintendo Switch:

Game Card

Digital download

Input

Nintendo Switch:

Joy-Con

Nintendo Switch Pro Controller
Hello everyone! Alex95 here with another Upcoming Game article, as expected! You may have seen this teaser back in March: Inklings are seen splattering each other, running around and having fun. Then everything goes dark, and a bright light appears behind the Inklings. The girl Inkling turns and sees Mario and Link, under a blazing Smash logo. This got everyone hyped for a new Super Smash Bros. for a while, and then it was announced more information would come at E3 in June. Fast forward to then and Masahiro Sakurai opens up the Smash Bros. segment with this long trailer. First shows Mario, then Samus Aran, Link's new look, and Ike getting both his outfits, among others. The Ice Climbers walk back into the game, along with Solid Snake, both having been MIA for the past decade. With this, the tag line "EVERYONE IS HERE!" appears, and it doesn't lie! Pichu and Young Link return from Super Smash Bros. Melee, Pokémon Trainer and Wolf O'Donnell from Super Smash Bros. Brawl, and every third-party character we expected to be cut from Super Smash Bros. for Nintendo 3DS / Wii U returns! We are then finally treated to the title of this game: Super Smash Bros. Ultimate!
Yep, everyone is here! Every fighter that has been around since the start or was ever cut from a sequel game returns in Ultimate. But they aren't just carbon copies, pretty much every fighter has some new tweeks to them, whether it be animations or move changes. Let's go over some of them!
Mario stays true to how he was in Brawl and Smash 4 for the most part, though he now has outfits based on his Wedding and Builder attire from Super Mario Odyssey. Cappy even appears in some of his moves and taunts, and two taunts were also changed. Princess Peach now has a Toad assisting her in some moves and Bowser's Giga Bowser Final Smash has been changed up and Donkey Kong's now delivers quick punches (with DK's being from Donkey Kong Jungle Beat). Link has been changed to his incarnation in Breath of the Wild, and his moveset has been adjusted accordingly. His bombs are now remote controlled, he can fire two arrows at once, the Master Sword can fire a sword beam at 0% damage, and his Final Smash now acts more like Zelda's Arrow of Light. Speaking of Princess Zelda, her and Sheik have been changed up as well. Zelda takes on a look of a mix of A Link to the Past and A Link Between Worlds while Sheik looks like Link's Sheikah outfit from Breath of the Wild, and their Final Smashes have been changed as well. Ganondorf receives a significant upgrade, no longer being constrained to Captain Falcon's moveset. For the Smash attacks, Ganondorf pulls out his sword he was only shown using in Melee, which makes sense as he's been reverted to his Ocarina of Time look most fans like. Fox McCloud, Falco Lombardi, Little Mac, Pikachu, Sonic the Hedgehog, King Dedede, Zero Suit Samus, Pit, and Solid Snake all get a new Final Smash. Shulk can cycle through his Monado Arts easier, Samus Aran can charge her Charge Shot in the air, Charizard keeps Flare Blitz but loses Rock Smash, Ness, Lucas, Mega Man, and Shulk have their friends join their Final Smashes, Marth and Lucina's Shield Breaker can be angled, Ike's Eruption can send more flames ahead of him, and Little Mac's Jolt Haymaker no longer puts him in a helpless state.
…Whew. So many changes…
It wouldn't be a new Smash Bros. game without some new characters! Inklings were the first newcomers to be confirmed, available in both colorful boy and girl variations. They use their Splattershots and various other Splatoon weapons to lay ink on the ground, and any fighter covered in ink will end up taking more damage. Ridley from Metroid was also finally confirmed as a playable character, after his large size became debatable. His attacks are incredibly powerful and he's fast, though his size does make him a large target. King K. Rool from the Donkey Kong Country series was a surprise reveal at the end of the Nintendo Direct in August. He uses a mixture of moves from his appearances, and is a welcome addition to the Donkey Kong cast.
In the large reveal trailer at E3, Lucina and Dark Pit were given the title "Echo Fighters" as Nintendo's way of officially acknowledging clones. But they weren't the only ones! Join the roster as new Echo Fighters are Daisy as Peach's, Chrom as Roy's, and Dark Samus as, uh, Samus's. These characters share the same moveset as their counterparts (aside from Chrom, who has a different Up Special than Roy), but they have different properties. Exactly what these differences are yet is hard to tell, but the visual differences are apparent. Isabelle from Animal Crossing is a different kind of Echo Fighter. She takes inspiration from Villager, but has some additional moves of her own. Standard attacks, Pocket, and Final Smash all appear to be mostly the same, but she has other moves like a fishing rod and burying a Lloyd Rocket.
Among all the crossover games, none is more inviting to third-party characters than Super Smash Bros. At the start of the August Nintendo Direct (a day after an accidental leak), we were treated to Luigi taking on some more realistic monsters than he would find in his mansions. One encounter doesn't end well for him and he gets his soul ripped out of his body and taken by a grim reaper creature by the name of Death. A chain whip with a mace on the end comes flying into Death's face and striking him, and the whip returns to its owner: Simon Belmont. The new fighter takes many cues from his Castlevania home series, but he also has some moves inspired by another character… As he takes a hit from stage boss Dracula, Simon's descendant, Richter Belmont steps in. The two new fighters take cues from each other, with Simon having some moves inspired by Richter's abilites, and Richter having some moves inspired by Simon's abilities. Richter's a new Echo Fighter, but they'll both feel unique to Castlevania fans. And don't worry, Luigi is okay.
Of course, what would all of these characters mean if you didn't have a way of using them? Anyone who has played a Smash Bros. game should already know they offer a variety of game modes. The main one being the aptly name "Smash", which is the standard fighting mode for up to 8 players to duke it out with their favorite characters. Sudden Death works a bit differently, though; instead of Bob-ombs raining from the sky, the screen and blastlines close in. Tournament Mode returns, working like how it did in Brawl and not the internet-restricted-now-defunct one in Smash 4, with up to 32 players (good luck with that) participating. Classic Mode returns, taking more inspiration from Melee and Brawl, with the stages being based on what character is playing though the mode and the stages are even given special names! As for a new mode, Squad Strike has two teams of either three or five with each character dropping in when the one before them is defeated. For those of you that decided to sit through Smash Tour in Super Smash Bros. for Wii U, it's the fight that takes place at the end of that mode, but there's no "party" board to move around this time!
Like with new fighters, there are also new Assist Trophies! We have Krystal from Star Fox, the Moon from Zelda: Majora's Mask, Klaptrap from Donkey Kong Country, Zero from Mega Man Zero, Rodin from Bayonetta, Knuckles from Sonic the Hedgehog, and more! Perhaps the most surprising of them all is the inclusion of indie-game character Shovel Knight. For an indie-game character, being brought into Smash fights in any way is a HUGE step up! You can even fight them as if they were regular CPU fighters.
Everyone is here, and so are almost all of the stages! Almost. There are a few missing from the line-up currently, but there are over 100 stages to choose right from the get-go! Many are returning from previous games and all of those have been completely reimagined! None of the stages are locked, so you can pick your favorite one. Stage selection also occurs before you choose your character, which is… going to take some time to get used to. But, alongside picking the Omega Final Destination form, stages also all have a Battlefield variant! AND, you can choose two at a time! Stage Morph allows players to pick two stages, and the fight will transition between them either in set intervals or at random times. AND, have you ever wanted to battle on the likes of Spear Pillar but didn't want to be affected by the stage hazards? Well, now you can turn them off!
Thoughts
There's already so much packed into this game, and it's still not done! The game releases worldwide for the Nintendo Switch on December 7th, and there could be more announcements until then. Every character will be revealed before its release, and that was said after the most recent reveal of King K. Rool, so there's still more. Personally, I'm a little upset they made Chrom and Dark Samus Echo Fighters, the latter of which even showing its full potential in Smash 4 as an Assist Trophy, but I have no complaints with the roster overall.
Nope, not even upset at the exclusion of Waluigi. His reveal as an Assist Trophy during E3 sparked major complaints from the fan base, if you can even call those people as part of the fan base anymore. It's fine to be upset when a character you like doesn't make it to playable status. It is not okay to send out death threats to the creators over it. They work hard to give you this content, guys. There's no need for this crap. Nintendo is very much aware of the amount of hate they got about Waluigi, to the point where Reggie Fils-Aimé had something to say in an interview with game review site Waypoint:
"CLEARLY, Nintendo does not hate Waluigi. Because here I am with him as my main character [in Mario Tennis Aces]. I mean look, we're making every character that's ever been in a Smash Bros. game available in Super Smash Bros. Ultimate. You would think that would be enough to satisfy the fans. But noooooo! The fans have to focus in on one character that isn't part of the series and to demand their inclusion. So, one of the good things about the way we approach E3 is when it's all said and done we step back. We look at all of the feedback and share with the devs and certainly Mr. Sakurai will be aware of the groundswell of support that appeared for a Waluigi. And in the end it's his decision to make. Just like when we were getting ready to launch the Wii U and 3DS version there was this groundswell asking for [me] to be a playable character in the game. […] I mean, look, I love that our fans have a passion for our intellectual property that feels so good. You know, I could remember as a new executive with the company being asked about Kid Icarus, and I'm like "Kid Icarus? I thought I was the only one who loved you know the Kid Icarus game!" And so it's it's humbling, but I've got nothing to announce about Waluigi."
Just thought I'd take the time to say that the fans should cool it with the overwhelming support of #WaluigiInSmash or whatever. Nintendo is painfully aware of it, and that's not good. If anything, all these rants paint Waluigi in a bad light and actually worsen his chance at gaining any playable status in Super Smash Bros.
Anyway, rant over. Enjoy the rest of The 'Shroom!