The 'Shroom
:
Issue 138/Fun Stuff
From the Super Mario Wiki, the Mario encyclopedia
Jump to navigation
Jump to search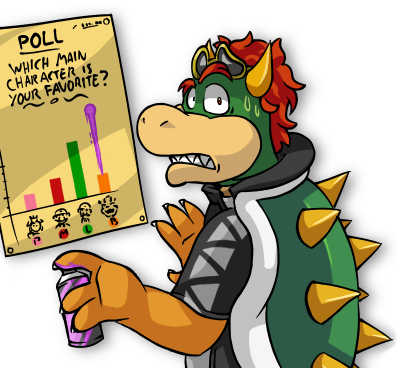 Staff Notes
Written by: Lord Bowser (talk)
Well, I guess this is it. My last time doing this. It's really been a ride.
It was really fun (hahaaaa) doing this, honestly. I'm glad I spent a year on the team. I'm proud to announce my successor, Roserade (talk). I've worked with him on the Poll Committee before, and I'm confident in saying that he'd be a great fit for Fun Stuff director. This team will be in good hands with him.
I'd like to give a special shoutout to everyone who's written for Fun Stuff under my jurisdiction. Camwood, TPG, BBQ Turtle, LTQ, Meta Knight, LudwigVon, FunkyK38, Yoshi876, Shoey; all of you submitted fantastic sections that I loved reading and participating in, and new innovations made by you all certainly made this job so much more fun. I hope those who have stayed on till now can continue to stay on, and those who have left would consider coming back one day.
Thanks to all the readers too for enjoying Fun Stuff under my lead. Rose will carry this team to new heights. Till then, enjoy this last issue of Fun Stuff from me. - LB
Section of the Month
FUN STUFF SECTION OF THE MONTH
Place
Section
Votes
%
Writer
1st
It's aMAZEing
15
45.45%
Lakituthequick
1st
Quiz
15
45.45%
Yoshi876
3rd
Anagrams
3
9.09%
BBQ Turtle
---
Word Activities
---

. That is all.
[read more]
Mind Games
---
Yoshi876 quizzes you on Animal Bros-- er, I mean Mario Crossing-- no wait, uhh...
[read more]
Anagrams
Written by: BBQ Turtle (talk)
Hello everyone, and welcome to the September issue of anagrams! Seeing as this'll be Lord Bowser's last issue as Fun Stuff director, I've decided to make a set of Bowser themed anagrams as a sort of goodbye and thanks for being a great director! And as I always say, any suggestions for a theme next month or funny anagrams you've found are more than welcome, just send me a message on my talk page or PM me on the forums.
How it works...
Basically, this puzzle consists of solving the anagrams. Each month has a specific theme, which will give you a clue about what sort of words or phrases the anagrams will be. I've also included the boxes that the anagrams will fit into, so you'll be able to tell how many words it will solve to be and how many letters will be in each word, which should give you a hand too. You'll also notice that within each set of boxes, one of the squares are yellow. As you solve each anagram, note down the letter which appears in the yellow squares, and if you can solve all of the anagrams, you'll also get a bonus anagram to solve from completing all of the others. I've included the letter configuration for this one at the bottom too, just to give you an extra helping hand. Best of luck!
1. PRANK A COCO OWL
2. ASKING POOL
3. OWE TIMBERS
4. PI CHAP SCREENS
5. CARS BE SLOWEST
6. A POGO KINK
7. IBIS OWNS DESTROYERS
8. BRUISER SPA ROOM
9. FOSSIL BAN
10. LAWBREAKER SPICE SOUP
Bonus Anagram
Answers
Koopa Clown Car
Koopalings
Bowser Time
Princess Peach
Bowser's Castle
King Koopa
Bowser's Inside Story
Super Mario Bros.
Final Boss
Bowser's Peculiar Peak
Bonus Anagram: Koopa Troop
It's aMAZEing
Written by: Lakituthequick (talk)
Welcome back to another It's aMAZEing!
To celebrate the return of the Poochy-Pups in Yoshi's Crafted World, shown in the most recent Nintendo Direct, this month's maze features one of these cute critters!
Do you have an idea for a maze you'd like to see? Leave a message on my talkpage or find me on the forums and send me a personal message, and your idea and name may be featured in a future episode!
How to play:
Copy the image into your favourite art program (like Paint, Photoshop, GIMP, etc.)
Click the line, pencil or brush tool and adjust the size as needed
Draw your line though the maze from start to finish
Zoom in and out as needed
Alternatively, print it out and use a pencil!
To view the answer, click here!
Where in the Marioverse is Carmen Sandiego?
HOW TO PLAY
Each issue, you will be given a case to solve and clues to use to help you find the solution! Use your Mario knowledge to crack the case!
You will begin each case at the scene of the crime, and you will be given three clues from passerby as to where the next hot spot is and what game it's from. Using your knowledge of Mario games and the Super Mario Wiki, figure out where the crook is and go track them down! There are four locations each round: the crime scene (1) at the start, two locations (2 and 3) with clues, and the hideout for the crook of the month (4). Answers for locations will be given with the corresponding round, for example, the clues from the crime scene will lead you to location 2, and once you open the spoiler bubbles for location 2, you will be given the correct answer. You can open the clues for each location in any order you'd like, but be careful! You may encounter an incorrect clue that could throw you off the case!
Clues offered will give you a hint either about the next location or the game it's in. Unlike a regular Carmen Sandiego game, you do not have to collect information about the crook you are tracking down.
Challenge round (optional):
-Find all locations and games correctly in two minutes or less
-Find all locations and games correctly without using the rest of the Wiki for help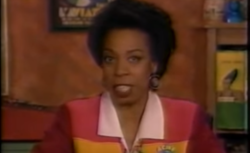 "Pause the party, gumshoe! We've just received word that Carmen has escaped from prison! And that's not all she's done! She's stolen all of Mario's Party Dice! That's right, the dice that Mario uses to play his famous Party games! Without these dice, players can't move around the boards, collect coins, or participate in minigames! You need to get those dice back, gumshoe, and quickly! The party can't start without them!"
Crime Scene

The Crime

Mario's Party Dice have been stolen! Roll with it and find them!

CLUE 1

"She said she had expected flowers but what she got would provide more security."

CLUE 2

"Man, I feel like I have a target on my head."

CLUE 3

"A game with an interesting title, having the genre right there for you."
Location 2

CORRECT ANSWER

Rose Town from Super Mario RPG: Legend of the Seven Stars

CLUE 1

"Kirby wants his Star Rod back..."

CLUE 2

"I told her she couldn't pass through without dice, but she just smirked at me."

CLUE 3

"Was this spooky place inspired by Luigi's Mansion?"
Location 3

CORRECT ANSWER

King Boo's Haunted Hideaway from Mario Party 8

CLUE 1

Isn't this level's name just kinda redundant?

CLUE 2

"Yeah, yeah, shake it, baby!"

CLUE 3

"I saw her use a spring to bounce outta here. Maybe she's still nearby if you hurry?"
CASE CLOSED
HIDEOUT ANSWER: Mount Bighill from Wario Land: Shake-It!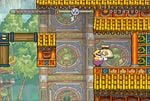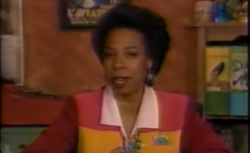 "Good news and bad news, gumshoe. The good news is that we've found all of the dice that Carmen stole, and we've returned them to Mario. The bad news is that Carmen has gotten away. It appears that the dicey theft was just a ruse so she could escape prison and shake us off her trail. Nevertheless, we'll keep on her trail until we've put her back in jail. Mario send his thanks, as well as a free Star for you! You should go join in the party with this! Until next time, gumshoe, stay sharp!"
Quiz
Howdy 'Shroom readers, welcome to the Quiz!. As you may have figured out from the name, this is a section where I quiz your Mario knowledge.
Now this was quite possibly the hardest quiz I've ever had to compose, although it will probably be easy for you guys. But with Isabelle announced for Super Smash Bros., I decided to theme this quiz on the Animal Crossing series, but as our readership are primarily Mario gamers, all of these will be instances of the Animal Crossing series in the Mario series. So enjoy!
Easy
In what Mario Kart games do Villager and Isabelle appear in?
Which Animal Crossing characters appears as an Assist Trophy in the Super Smash Bros. series and a stage hazard in the Mario Kart series?
What is the name of the Cup where the Animal Crossing track is found?
Medium
How many stages based on the Animal Crossing series appear in the Super Smash Bros. series?
What is the colour of the female Villager's hair in Mario Kart 8 / Deluxe?
What appears on the Animal Crossing stage in place of coins?
Hard
In WarioWare: Smooth Moves what is the background music playing in the Animal Crossing: Wild World microgame?
What Kart combination does the Male Villager favour in Mario Kart 8 / Deluxe?
How many animal villagers appear in the Animal Crossing track?
Answers:
Easy
Mario Kart 8 and Mario Kart 8 Deluxe.
Mr. Resetti.
The Crossing Cup.
Medium
Three.
Pink.
Bells.
Hard
12 p.m. theme from the original Animal Crossing.
Streetle, Leaf Tyres, Paper Glider.
19.