The 'Shroom
:
Issue 107/Strategy Wing
From the Super Mario Wiki, the Mario encyclopedia
Jump to navigation
Jump to search

Director's Notes
Written by: Stooben Rooben (talk)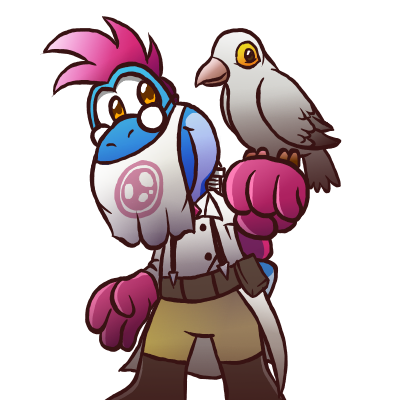 Doktors make zhe vorst patients...

Hello, all you readers, and welcome to the February 2016 edition of Strategy Wing! In compliance with this month's theme of Pokémon and Zelda, some of our sections will feature content referencing or pertaining directly to those series. In case you didn't know, February 21st is the 30th anniversary of the release of The Legend of Zelda, while February 27th is the 20th anniversary of the release of Pokémon Red and Green.
I must admit, we did not get in as much special content this month as I would have liked, but I think this edition of Strategy Wing remains strong. I hope you will enjoy what we have to offer!
Roy Koopa (talk)'s section, Insider 64, is absent this month for editorial reasons. Additionally, in lieu of From the Mushroom Vaults, this month I am presenting you with some more bare-bones information with special editions of Pokémon Calendar and Zelda Calendar. May you find those dates intriguing!
Section of the Month
Here are our Section of the Month results for January! In first with a whopping 15 votes is Crocodile Dippy (talk) with her section on Pidgeot, who is also somehow our Sub-Director. It was a very detailed section, and probably useful to many due to that particular Pokémon's popularity. In second place, is Yoshi876 (talk), whose quality tyre recommendations will keep a generation of Kart racers from meeting their abyssal doom. Claiming third, is Roy Koopa (talk) with his latest invention, the Long Jump. Congratulations to you all!
---
Tips and Challenges
---
Steel struggling to get the most out of Mawile? Improve your results with this advice!
[read more]
History and Facts
---
Discover all of Mario's important dates for every February since 1990!
[read more]
---
Discover all of Pokémon's important dates for every February since 1996!
[read more]
---
Discover all of The Legend of Zelda's important dates for every February since 1986!
[read more]
Mario Kart: Wheel Tips Corner
Hello 'Shroom racers! And welcome to Mario Kart: Wheel Tips Corner. Here, I plan to give you just some extra tips to help you with your racing, or just some changes in a track that might catch you off guard if you aren't prepared for them. So, the lights are out, let's start racing.
Kool Karts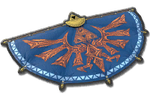 You can't race if you don't have a Kart to do it in, so in this section I'll give you some facts about a Kart, Bike, ATV or even tyres and gliders that you can use hopefully for racing success.
This month's Kool Kart is actually a glider. Last month I took my first look at a tyre, and this month I have chosen to look at the Hylian Kite glider, if only because it's the Legend of Zelda anniversary. Now, this glider was introduced in Mario Kart 8 as part of the first DLC pack, and is the first cross-series glider used.
Unlike quite a few of the gliders, this one actually does offer some stat boosts as well as deductions. It lowers the Weight and Air Speed stats, meaning that overall, your Kart is lighter. This means the Kart can be knocked around a bit more, and it also means that it's easier to overtake in the air. It does, however, increase the Acceleration, Mini-Turbo and Air Handling stats, meaning that the Kart will hit its top speed more quickly, you get a longer Mini-Turbo after drifting, and you can handle your Kart better in the air (which should hopefully make up for the loss of speed in the air).
Complicated Characters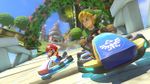 In this new section (which is replacing What's Changed?) for this issue, I take a look at characters and their base stats, before all the customisation of Karts takes its effect. In this debut, I take a look at the hero of Hyrule, Link.
Now, Link is classed as a "light-heavyweight", meaning that whilst he'll gain boosts in his speed stats, and lose them in his acceleration stats, he won't gain or lose as much as the "super-heavyweights". Link's stats are equal to those of Roy, Rosalina, Waluigi, and Donkey Kong. His stats are also fairly similar to those of Metal Mario and Pink Gold Peach, with the only differences being in weight, acceleration, anti-gravity and mini-turbo stats.
Ace Shortcut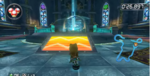 In this small section I give you a way to shave a few seconds off your time, whether you know about it or not. Be warned, most of these shortcuts will require a Mushroom.
This issue, I bring you a shortcut from Hyrule Circuit.
In the castle section of the track, you will notice three jewels in the middle of a corner. If all three of these jewels are hit within a certain time frame, then a boost ramp will appear in front of the Master Sword, allowing you to go through the centre, rather than around the sword. Hitting the sword will give you a spin-boost, and hitting all three jewels will also trigger the "puzzle solved" jingle from The Legend of Zelda series to play.
Pocket Handbook
Written by: Crocodile Dippy (talk)
So it's the month of Valentine's Day, and love is still hovering in the air almost a week after the day in question has actually occurred. Or maybe that's just weed fumes. Either way, people are still going about their daily business with heart eyes, motherfucker, but I don't want to go over a Pokémon that's associated with love... mostly because they're all kind of terrible. Luvdisc? Game Freak, why do you give us so many useless Pokémon? So instead, to celebrate this occassion, allow me to take the chance to give some advice on one of my all-time favourite Pokémon to this day; the ever-deceitful Fairy, Mawile.
Name:
Mawile
HP:
50
Species:
Deceiver
Attack:
85
Type:
Steel
Fairy
Defense:
85
Abilities:
Hyper Cutter
Special Attack:
55
Intimidate
Special Defense:
55
<- ->
Sheer Force
Speed:
50
Mawile fits every criteria you can think of for a Dark-type Pokémon, being labelled as the Deceiver Pokémon, and utilising its cute appearance and behaviour to lure its prey into a false sense of security, clamping down with the jaw-like protrusions coming out from the back of its head, which are powerful enough to bite through iron beams. Mawile also has a large amount of Dark-type moves at its disposal, and yet despite all that... it's not a Dark-type Pokémon, it's a dual-type Steel/Fairy Pokémon (initially only being a Steel-type in its introduction in Generation III), which may or may not be intentional to go along with the deceit motif Mawile has going. Mawile has one of my favourite Pokémon designs, being a clever mix between cute and creepy that I find very amusing, but for a long time Mawile has suffered from being an overwhelmingly mediocre Pokémon alongside its counterpart, Sableye. This is due to a rather limited movepool and pitiful stat spread, which basically keeps it out of the big leagues without even a single niche available to it, and even having the potent Fairy-typing added in Generation VI did little to elevate it to any noticeable competitive status... but something else it gained in Gen VI was more than enough to make it a terrifying force to be reckoned with, to the point where it's even banned in the highest standard tier of competitive Pokémon.
But before we get to that, I may as well talk about the average Mawile, in case your intention is to play in lower tier games rather than the big boys club, so I'll frame this within the context of competitively lower-tiered Pokémon. In low tiers, Mawile actually has decent presence, being one of the better offensive Pokémon due to its limited but powerful choice of moves and access to Sheer Force and Swords Dance to bolster its damage output, but it can also play a more defensive, passive route with Intimidate and Baton Pass. The moveset I would employ for my defensive Mawile - who I've nicknamed Filia, after the character of the same name from Skullgirls - is as follows:
| | | |
| --- | --- | --- |
| Stealth Rock | Status | The user lays a trap of levitating stones around the opposing team. The trap hurts opposing Pokémon that switch into battle. |
| Play Rough | Physical | The user plays rough with the target and attacks it. This may also lower the target's Attack stat. |
| Toxic | Status | A move that leaves the target badly poisoned. Its poison damage worsens every turn. |
| Pain Split | Status | The user adds its HP to the target's HP, then equally shares the combined HP with the target. |
OK so here's the dealio with this set; Stealth Rock is there because stage hazards are a godsend and will frustrate Fire-type Pokémon that would otherwise enjoy switching in on a Mawile to either make short work of it or scare it off. Toxic is for steady residual damage, which will particularly infuriate set-up Pokémon like Claydol (defensive) or Scyther (offensive), who will be put on a timer without a support 'Mon backing them up with Aromatherapy or Heal Bell. Pain Split is just to aid in breaking down tanks and walls, splitting their abundant health with whatever amount of damage that's been dealt on Mawile to help whittle down your foe, as well as potentially giving Mawile a second wind with just enough health to survive another attack, which can allow Toxic to do its thing. Play Rough is simply because it's one of Mawile's best STAB moves and thus gives Mawile a bit of direct offensive capability, although if you want surefire accuracy or need to deal with threatening Rock or Ice-types, then Iron Head is a perfectly fine option for Steel-type coverage.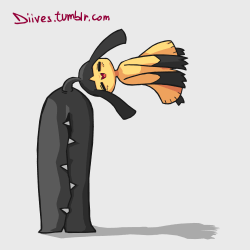 Other options that Mawile can employ are a Swords Dance/Baton Pass combo to pass insane Attack stat buffs to allies that may benefit from it far better than Mawile can, such as Primeape or Tauros, although make sure Mawile doesn't get KO'd in the turn it uses Baton Pass, since the move grants you lower priority so your opponent will always move first that turn. Taunt is another great option for shutting down set-up 'Mons or those relying on debuffs and entry hazards against your team. Knock Off is another great option as both an offensive and disruptive move, removing your opponents valuable items (until they switch out) while dealing double damage in the process. If you're running Toxic, you can also employ Endure or Protect to stall out for as long as possible, although they can also take advantage of this by simply using the free turn to switch out to a Pokémon that'll give Mawile absolute hell.
In terms of abilities, Mawile has three available to it, two being ordinarily accessed and the last one being a hidden ability; Intimidate, Hyper Cutter, and Sheer Force. Hyper Cutter lacks a lot of practical utility, so just ignore that one, but the other two are useful depending on the style of play you're gunning for on Mawile; Intimidate is great for defensive/utility builds since it allows you to weaken your opponents offenses, while Sheer Force is far better for offensive builds since it'll remove the secondary effects of any of Mawile's moves in exchange for buffing their damage output by a whopping %33. Consider which one best suits your playstyle, they're both really good. Items are straight-forward, in all honesty; Leftovers for defensive/utility Mawile, Life Orb for offensive Mawile. Leftovers gives Mawile added sustain and can synergise well with the Protect/Endure/Toxic strategy I mentioned earlier, allowing it to waste the opponent's time, whittle their health away, while restoring its own health in the process. Life Orb, on the other hand, makes Mawile doubly fragile by dealing damage to itself every time it uses an attacking move... but bloody hell, does it allow Mawile to hit hard with the bonus damage it gains off it.
But of course, this is all little league stuff. Mawile lacks the stats or proficiency in its job roles to be a consistent threat even in the lower tier, and can be shut down pretty badly by Fire or Steel-types like Ninetales or Klinklang, as well as physically bulky Pokémon like Weezing (who is also immune to Toxic) or Quagsire... especially Quagsire, who can hit Mawile with super-effective STAB-boosted Earthquake while ignoring any stat buffs Mawile may have accumulated with its ability, Unaware. Powerful special moves are also a huge problem for Mawile due to its low Special Defense stat, even being severely harmed by neutral Special moves, which is why Fire-types - who tend to lean towards being Special attackers - are particular hell for Mawile. But of course, now we can get into the real meat of things, the real reason Mawile is a feared name in the competitive scene at the moment and has been banished to the realm of legendaries and deliberately overpowered Pokémon...
Name:
Mega Mawile
HP:
50
Species:
Deceiver
Attack:
105
Type:
Steel
Fairy
Defense:
125
Abilities:
Huge Power
Special Attack:
55
Special Defense:
95
Speed:
50
That's right, it's Mega Mawile, the twin-horned menace that has secured its reputation as one of the most ridiculous mega evolutions to be introduced in this generation by virtue of its absurd stat buffs and new ability, which grant it the absolute highest Attack stat of any Pokémon in the game thus far. Add a few Swords Dances to that, and trust me, you have something that may be predictable and slow... but no less an absolutely terrifying force to be reckoned with for any player with even a marginal grasp on the metagame. While Mega Mawile is able to serve dual roles as a set-up physical sweeper and a potent wallbreaker due to its absurd damage output, it is still a predictable Pokémon due to its somewhat limited offensive movepool, which makes efficient use of Mega Mawile all down to how well you time its entry into the battle. Mega Mawile benefits from being used around mid or late-game when its major threats have been minimised by its teammates, and it can often take advantage of a defensive set-up opponent by using that chance to rack up a Swords Dance buff or two, although Mega Mawile forces switch-ins so much that you'll probably get a free turn to use Swords Dance irregardless of what type of foe you're facing up against.
But hey, I'm waffling on at this point. Let's talk about the standard Mega Mawile moveset:
| | | |
| --- | --- | --- |
| Sucker Punch | Physical | This move enables the user to attack first. This move fails if the target is not readying an attack. |
| Play Rough | Physical | The user plays rough with the target and attacks it. This may also lower the target's Attack stat. |
| Iron Head | Physical | The user slams the target with its steel-hard head. This may also make the target flinch. |
| Swords Dance | Status | A frenetic dance to uplift the fighting spirit. This sharply raises the user's Attack stat. |
So, Play Rough is still here for Fairy-type STAB coverage, and likewise, Iron Head secures a spot on the moveset for Steel-type STAB coverage. Simple stuff so far, but then we get into the real meat of the moveset with Sucker Punch, a devilishly unfair move in Mega Mawile's arsenal... provided you have good prediction skills. Sucker Punch grants Mega Mawile priority over its opponent provided said opponent has also used an attacking move in the same turn, allowing Mega Mawile to bypass its horrendous Speed stat while granting it the means to dish out huge amounts of damage while also allowing it to deal with Ghost or Psychic-type 'Mons like Gengar, Aegislash, or Mega Alakazam. Swords Dance, as I've mentioned several times before, is there to set up Mawile with an even more ridiculous Attack stat, shifting it from a physical terror to a nuclear blast of a threat. Other options can include Fire Fang, Thunder Fang, or Ice Fang depending on what sort of coverage you want, but keep in mind they're considerably weaker than your other options, and Mawile lacks the speed to take advantage of the flinch chance they provide. Stone Edge is probably one of the better alternate options, although you aren't getting that much mileage out of the Rock-type coverage that you aren't already getting from the Steel-type Iron Head, so this is more for if you're worried about Fire-types like Charizard. Swords Dance can be swapped out for Baton Pass if your goal is to simple use Mega Mawile to check specific threats rather than be your main damage dealer, allowing Mega Mawile to maintain team momentum without putting its teammates in harms way, or you could replace it with Power-Up Punch if you want to be a little bitch with that Fighting-type coverage to deal with opposing Steel-types and the raw Attack buff that comes with it.
Your only ability is Huge Power, one of the best damn abilities in the game for a physical attacker, although if you're running Mawile with the intention of mega evolving it, then give your Mawile the ability Intimidate, since it'll weaken your foes' physical attack before it mega evolves. Your only item is Mawilite, which basically means you have no reliable recovery in any way, shape, or form, so do not overestimate the defensive buffs Mawile has acquired in the mega transition; they are not nearly enough to make Mega Mawile a tank, which is why I recommend bringing it in later on in the battle rather than going in guns blazing where it can potentially be checked so easily by any number of Pokémon on your opponent's team... that having been said, Mega Mawile is one of the better Pokémon with average defenses for filling in the role of a tank due to being the absolute best defensive typing in the game:
Look at all those damn resistances! And two very important immunities, as well! Yes, Mega Mawile still isn't the bulkiest Pokémon around, but it'll hold its own against a few attacks decently enough, so it has that going for it... which is nice. Mega Mawile, however, is shut down by a few major obstacles; Ferrothorn tanks its STAB moves, can recover most of the damage Mega Mawile can deal to it with Leftovers and Leech Seed, and is able to whittle down the poor trickster 'Mon with Leech Seed and Iron Barbs. Primal Groudon is a huge threat to Mega Mawile, tanking its STAB moves while being capable of completely destroying Mega Mawile in but a single hit with its own STAB moves; hey, you want to play with the big kids, you'd best be prepared to act like one. Burn and Spikes also put a major dent in Mega Mawile's offensive prowess, the former putting it on a timer whilst drastically reducing its physical damage output, and the latter discouraging frequent switch-ins with Mega Mawile less it ends up with splinters in every single pore. But again, even mindlessly powerful Pokémon have their shortcomings and weaknesses, and if you can clear the playing field of any major hazards or dangerous Pokémon, Mega Mawile will absolutely consume its competition. Twice.
Mario Calendar
Written by: Paper Yoshi (talk)
Hello, dear readers, and welcome to yet another issue of Mario Calendar! Once again, no news regarding this section, so let's see all the Mario-related games released in a February day!
| Abb. | Console/Store |
| --- | --- |
| NES | Nintendo Entertainment System |
| SNES | Super Nintendo Entertainment System |
| N64 | Nintendo 64 |
| N64DD | Nintendo 64DD |
| GCN | Nintendo GameCube |
| Wii | Nintendo Wii |
| Wii U | Nintendo Wii U |
| GB | Game Boy |
| GBC | Game Boy Color |
| GBA | Game Boy Advance |
| NDS | Nintendo DS |
| 3DS | Nintendo 3DS |
| WiiVC | Wii Shop - Virtual Console |
| 3DSVC | Nintendo eShop - Virtual Console |
| WiiUVC | Nintendo eShop - Virtual Console |
| Abb. | Region |
| --- | --- |
| NA | North America |
| JP | Japan |
| EU | Europe |
| UK | United Kingdom |
| AU | Australia/New Zealand |
| KO | Republic of Korea |
| CN | People's Rep. of China |
| ZA | South Africa |
---
That's all, folks!! See you next month!!!
Pokémon Calendar
Written by: Stooben Rooben (talk)
Hello, everyone! Welcome to this month's special edition of Pokémon Calendar. Here, in honor of Pokémon's 20th anniversary, I will be chronicling every Pokémon game released in February. Credit goes to Paper Yoshi (talk) for the concept and formatting of the section.
| Abb. | Console/Store |
| --- | --- |
| N64 | Nintendo 64 |
| GCN | Nintendo GameCube |
| Wii | Nintendo Wii |
| Wii U | Nintendo Wii U |
| GB | Game Boy |
| GBC | Game Boy Color |
| GBA | Game Boy Advance |
| NDS | Nintendo DS |
| 3DS | Nintendo 3DS |
| WiiVC | Wii Shop - Virtual Console |
| 3DSVC | Nintendo eShop - Virtual Console |
| WiiUVC | Nintendo eShop - Virtual Console |
| Abb. | Region |
| --- | --- |
| NA | North America |
| JP | Japan |
| EU | Europe |
| UK | United Kingdom |
| AU | Australia/New Zealand |
| KO | Republic of Korea |
February 3rd
February 4th
February 5th
February 11th
February 12th
February 14th
February 18th
February 19th
February 27th
February 29th
---
That concludes this month's special edition of Pokémon Calendar. Thanks for reading!
Zelda Calendar
Written by: Stooben Rooben (talk)
Hello again, fair readers! As with my previous section, Pokémon Calendar, this is a special section honoring the 30th anniversary of The Legend of Zelda. Below, I will list every Zelda game released in February since the series' debut on the Famicom Disk System. Credit for the section's concept and formatting goes to Paper Yoshi (talk). Here we go!
| Abb. | Console/Store |
| --- | --- |
| FDS | Famicom Disk System |
| NES | Nintendo Entertainment System |
| SNES | Super Nintendo Entertainment System |
| N64 | Nintendo 64 |
| GCN | Nintendo GameCube |
| Wii | Nintendo Wii |
| Wii U | Nintendo Wii U |
| GB | Game Boy |
| GBC | Game Boy Color |
| GBA | Game Boy Advance |
| NDS | Nintendo DS |
| 3DS | Nintendo 3DS |
| WiiVC | Wii Shop - Virtual Console |
| 3DSVC | Nintendo eShop - Virtual Console |
| WiiUVC | Nintendo eShop - Virtual Console |
| Abb. | Region |
| --- | --- |
| NA | North America |
| JP | Japan |
| EU | Europe |
| UK | United Kingdom |
| AU | Australia/New Zealand |
| KO | Republic of Korea |
February 3rd
February 9th
February 12th
February 13th
February 14th
February 19th
February 21st
February 22nd
February 23rd
February 27th
February 28th
---
Alright, everyone, I think that's it for this section! I hope you found these dates interesting or educational. Thanks for reading!