The 'Shroom:Issue 107/Opening Statement
From the Super Mario Wiki, the Mario encyclopedia
Jump to navigation
Jump to search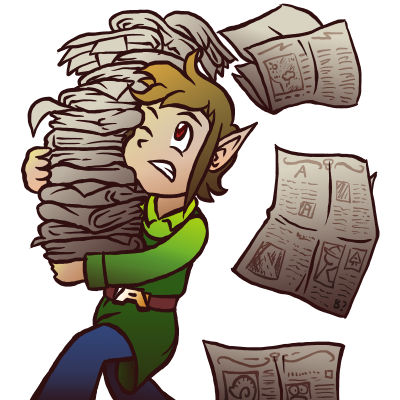 Thank you all for reading Issue 107! This month, since the Zelda and Pokémon series are celebrating their 30th and 20th anniversaries this month respectively, we have a bit of a "Zeldámon" theme (term coined by Gabumon (talk)). I hope you enjoy the additional content that we are featuring this month! And thanks to those that made it possible.
— Super Mario Bros. (talk), Director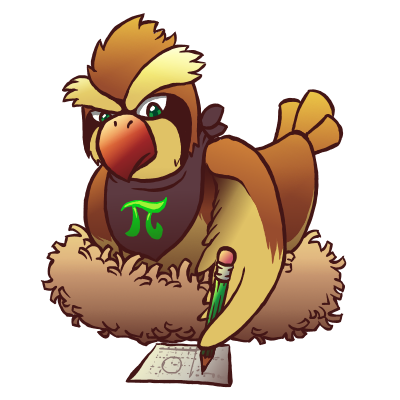 Hello, everybody! This is RandomYoshi (talk) here, your newly-appointed Sub-Director for this lovely monthly Wiki newspaper. I guess this is where I discuss how I'm feeling as a Sub-Director. Honestly, the worst part is not accidentally removing threads or posts on the forum now that I'm a local moderator in the 'Shroom board on the forum. There are so many new buttons that I need to get accustomed to but I think I'll manage.
— RandomYoshi (talk), Sub-Director/Editor-in-Chief

Staff Section of the Month for January 2016
STAFF-VOTED SECTION OF THE MONTH
Place
Section
Writer
Reasoning
1st
Mario's Boombox
Walkazo (talk)
It's great to give our readers a bit of a history lesson through an entertaining method. Definitely the most entertaining entry Walkazo's had in this series yet.
2nd
Dear Anton
Hypnotoad (talk)
His departure section was funny and it reintroduced Ask '3K in a brilliant way. A perfect farewell section for one of our best writers.
3rd
The Stoob Tube
Stooben Rooben (talk)
It's great to see Stoob write about it in his usual detailed, articulate style. Stoob clearly enjoyed writing and had a lot of work put into a section that was widely enjoyed by staff and readers alike.
4th
Pocket Handbook
Crocodile Dippy (talk)
This section is written in such a way it appeals to people even if they're not longtime fans. The tables are also very useful and aesthetically pleasing.
5th
Game Soundtrack Reviews
Time Turner (talk)
Time Turner managed to sum up a fantastic OST without spoiling any contents of the game. Covering one of the best game soundtrack of recent memory was definitely a great opener for this new section.
6th
Location, Location
Time Turner (talk)
This section gave a very original twist on a concept that many readers wouldn't find interesting, and it resulted in an impressive section.
6th
The 'Shroom Report
Henry Tucayo Clay (talk)
Pipe Plaza usually gets next-to-no representation but this section actually highlighted some interesting facts readers never would have realized.
Congratulations to our writers on their outstanding sections! We really appreciate all your work.