The 'Shroom
:
Issue 184/Fun Stuff
From the Super Mario Wiki, the Mario encyclopedia
Jump to navigation
Jump to search

Director's Notes
Greetings, beautiful 'Shroom readers! I've just gotten back from a vacation road trip and I have a headache and I'm about to pass out! Woo go 'Shroom!
Also, a sincere happy birthday to team member Goombuigi (talk)! I hope the year ahead treats you remarkably well!
Okay that's all from me have a great rest of your July goodbyyyeeeee!!
Section of the Month
Congratulations to WildWario (talk) and Mustard Machine (talk) for tying in the first place slot! Extra kudos also go to FunkyK38 (talk) and Ninja Squid (talk) for placing second. Make sure to vote for your favorite sections this month!
---
Anagrams
Written by: BBQ Turtle (talk)
Hi guys, I hope you're all having a nice month that hopefully isn't as hot as mine at the moment! This month, I've decided to put together anagrams based on Mario stages in the Super Smash Bros. series- and yes, that does include Wario, Yoshi and Donkey Kong for any picky-pants out there. If you have a theme in mind that I could use which doesn't require clarifications like that, or any theme in fact, please let me know on my talk page or in a PM to me on the forums, I'll be sure to get that sorted. Alright, I'll finally let you smash on with this special set on the anagrams battlefield!
How it works...
Basically, this puzzle consists of solving the anagrams. Each month has a specific theme, which will give you a clue about what sort of words or phrases the anagrams will be. I've also included the boxes that the anagrams will fit into, so you'll be able to tell how many words it will solve to be and how many letters will be in each word, which should give you a hand too. You'll also notice that within each set of boxes, one of the squares are yellow. As you solve each anagram, note down the letter which appears in the yellow squares, and if you can solve all of the anagrams, you'll also get a bonus anagram to solve from completing all of the others. I've included the letter configuration for this one at the bottom too, just to give you an extra helping hand. Best of luck!
1. SHY IS TO ROSY
2. PET PAPYRUS HERE
3. FAZED OIL PLAN
4. RAW IS BOUNCIER
5. SIDELONG PLAN
6. TWINKLED HALCYON
7. A PROPER AIM
8. MIX A RAY GOAL
9. INWARD OR BOA
10. LOGO FLANKS
11. OWL DOLLY ROW
12. JUNK LOON EGG
Bonus anagram:
Answers
Yoshi's Story
Super Happy Tree
Delfino Plaza
Rainbow Cruise
Golden Plains
New Donk City Hall
Paper Mario
Mario Galaxy
Rainbow Road
Kongo Falls
Woolly World
Kongo Jungle
Bonus anagram: WarioWare, Inc.
Word Search
Written by: Mustard Machine (talk)
That's right boys, it's a word search about classic "good" game Donkey Kong 64. A game where you collect five different colored bananas, blueprints, special Golden Bananas, Banana Coins, and pictures of Banana Fairies. That's just the collectibles with story purposes, so those aren't even including things like Battle Crowns and Banana Medals and music notes and orange grenades you can also collect! Words can be found vertically, horizontally, backwards, and within other words. As always, have fun stay safe!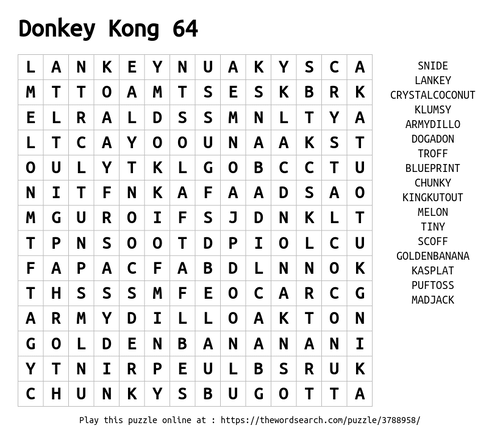 Hiding Koopa
Written by: Ninja Squid (talk)

Hello, 'Shroom readers! Here again for a new round of Hiding Koopa!
Xenoblade Chronicles 3 is incoming, and I am really feeling it! This month, five Koopas are hiding away in an artwork from that game, so good luck finding them all!
Did you find them all? Regardless, thank you very much for your support, and I hope you will come back next month!

Welcome back to a new edition of Picross! Now, the very day that this issue releases happens to be my birthday, and since such an opportunity comes once in a blue moon, the picrosses in this issue are themed around a Mario Party game, because you can't have a birthday without a party. Specifically, Mario Party 9, because not only was it the first Mario Party game that I played, but also the first Mario game that I ever experienced. Despite the criticisms that this entry has received, I can't deny that I have some nostalgia for this one. Anyway, I hope you enjoy the picrosses!

For new readers:
​
For new readers to this section, here's a short explanation about it: Every issue, you'll find two to four picross puzzles based on a certain theme, based on a
Mario
game, series, character, or item. If you have any ideas for themes, feel free to suggest them
here
. If you're new to picross, or need a refresher on the rules,
here
is a step-by-step walkthrough. You can also find many tutorials online. To play, download the picture and print it, or open it in a drawing program of your choice. Happy solving!
Level A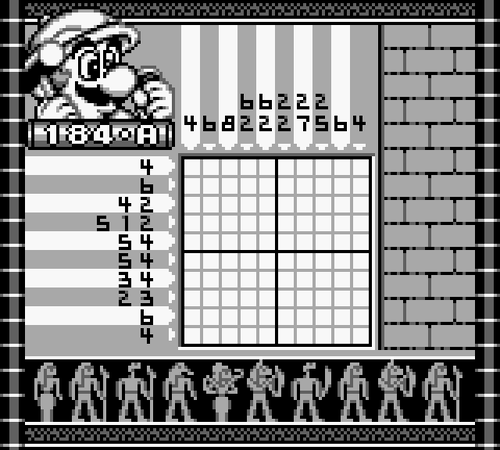 Level B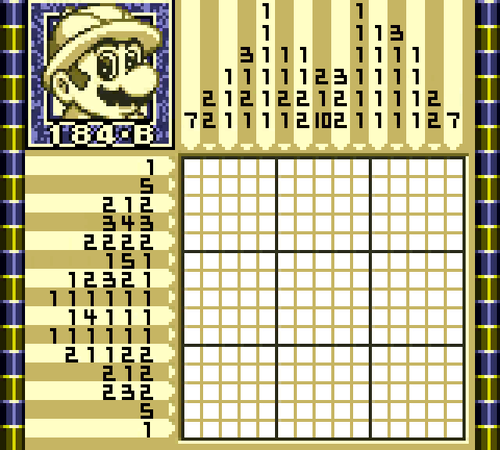 Solutions
I hope you enjoyed this issue of Picross! More picrosses will await next month.
Where in the Marioverse is Carmen Sandiego?
Each issue, you will be given a case to solve and clues to use to help you find the solution! Use your Mario knowledge to crack the case!
You will begin each case at the scene of the crime, and you will be given three clues from passerby as to where the next hot spot is and what game it's from. Using your knowledge of Mario games and the Super Mario Wiki, figure out where the crook is and go track them down! There are four locations each round: the crime scene (1) at the start, two locations (2 and 3) with clues, and the hideout for the crook of the month (4). Answers for locations will be given with the corresponding round, for example, the clues from the crime scene will lead you to location 2, and once you open the spoiler bubbles for location 2, you will be given the correct answer. You can open the clues for each location in any order you'd like, but be careful! You may encounter an incorrect clue that could throw you off the case!
Clues offered will give you a hint either about the next location or the game it's in. Unlike a regular Carmen Sandiego game, you do not have to collect information about the crook you are tracking down.
Challenge round (optional):
-Find all locations and games correctly in two minutes or less
-Find all locations and games correctly without using the rest of the Wiki for help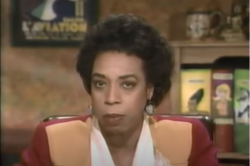 "We've got a smaller job for you today, gumshoe, while we wait for a lead on Carmen's whereabouts. Wario believes he's misplaced a flash drive in his factory that contains data for several new microgames on it, and he's requesting that you come out to help look for it. I know it's only a simple lost and found search, but would you rather be working on paperwork? I didn't think so. Now, you'll be searching through several games' worth of microgames in the factory, to find the flash drive, so make sure you're read up on your WarioWare lore! If you're ready, gumshoe, we'll send you off to the factory so you can get to work!"
Crime Scene

The Crime

Wario needs your help locating a lost flash drive in the microgames factory.

CLUE 1

"This isn't grocery shopping? I needed to get some lettuce!"

CLUE 2

"Here's hoping you have a good memory for this!"

CLUE 3

"This game used motion controls years before the Wii came out!"
Location 2

CORRECT ANSWER

Produce Pick from WarioWare: Twisted

CLUE 1

"Woah, is this Dr. Mario? Didn't know Wario did lab work!"

CLUE 2

"Get your microscopes ready to roll!"

CLUE 3

"You can use your fingers or your stylus or even a pencil, but you'll fail if you don't use anything!"
Location 3

CORRECT ANSWER

Rock Fever from WarioWare: Touched!

CLUE 1

"Frightening, but only to one!"

CLUE 2

"Keep the peace and scatter the reptiles!"

CLUE 3

"This game gives joy to two players!"

CASE CLOSED
​
HIDEOUT ANSWER Sayonara, Snakes from WarioWare: Get it Together!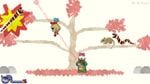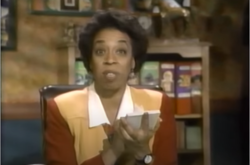 "Ah, you found the flashdrive, gumshoe! Good work! Over by the new equipment as well, nice job. Wario has sent his thanks for finding the device- another half-off coupon. At this point, this is likely all you're going to get from him, but no worries: we bought you lunch to make up for it. Time to head back to your desk gumshoe. You can fill out paperwork while we wait for the next lead on Carmen. Let's get back to work, everyone!"
Musical Quiz
Hi, I'm WildWario, and this is Musical Quiz. This game is simple, just listen to the music and guess where it comes from. The answers can be found at the bottom of the list. This time, the quiz is themed around areas related to food, so try your very best to get these questions right.
That's it for this issue's Musical Quiz. See you next issue for a summer-themed quiz.