The 'Shroom
:
Issue 183/Fun Stuff
From the Super Mario Wiki, the Mario encyclopedia
Jump to navigation
Jump to search

Director's Notes
Greetings, beautiful 'Shroom readers! Welcome into a tropical edition of Fun Stuff! This June has been a real doozy for us here in the office, but we managed to pull together your favorite sections to enjoy. Sit down, relax awhile! We've got relaxing chairs, fresh slushies, and ocean ambience noises to really make you feel like you're on vacation. We even have a sandpit, just like the beach! Don't worry, Mustard Machine (talk) counted every grain.
While you're chilling with the Fun Stuff crew, I've got to get ready for my announcing gig! That's right, I'm helping to announce The 'Shroom's super-special Blooper Race event! Make sure to check that out later; I promise its high-speed action will be worth your time. Don't mind me as I just practice my commentator voice over here in the corner... What do announcers call the audience a lot? "Folks"?
Enjoy your stay here, dear readers, and have a wonderful rest of your June!
Oh yeah and Happy Pride Month!!! 🌈🌈🌈🌈
Section of the Month
Congratulations to FunkyK38 (talk) for taking the first place, and further congratulations to WildWario (talk) and Mustard Machine (talk) for tying second place! A special thank you to all of our contributors and writers, especially in a time as chaotic as this!
---
Anagrams
Written by: BBQ Turtle (talk)
Hello all, I hope you're having a nice June. Well, this month, we have a nice, bright Sunshine theme for the paper, and I've decided to go for something a little different to go with the theme, giving you a bunch of beaches to sort out. As a matter of fact, I thought I had done Sunshine before- but it appears I may be wrong about that- though I just liked the idea for the theme so much I don't want to scrap it or forget about it! Sometimes I just get stuck on a theme that I love the idea for- but I'd also love to hear any suggestions you all have, both for themes or fun anagrams that you might happen to have- I know you're all very creative! Please, do inform me of anything you might have in mind on my talk page or in a PM to me on the forums, I'd love to have a go at incorporating it. And with that, I'll let you take some time out to relax and get these anagrams all sorted!
How it works...
Basically, this puzzle consists of solving the anagrams. Each month has a specific theme, which will give you a clue about what sort of words or phrases the anagrams will be. I've also included the boxes that the anagrams will fit into, so you'll be able to tell how many words it will solve to be and how many letters will be in each word, which should give you a hand too. You'll also notice that within each set of boxes, one of the squares are yellow. As you solve each anagram, note down the letter which appears in the yellow squares, and if you can solve all of the anagrams, you'll also get a bonus anagram to solve from completing all of the others. I've included the letter configuration for this one at the bottom too, just to give you an extra helping hand. Best of luck!
1. WHY COAX BAGEL LAB
2. RAMP HOLES
3. BOMB YOGA WORKLOAD BOATS
4. LIE HISSES NUNS
5. A POACH ATOP A BOOKER
6. STREAKING SPRAWL
7. A BACON A CHEAP CAB
8. BEBOP CORALE
9. A GRAPEFRUIT IS MADE
10. BAUBLE BIN
11. HAVE BY CAW
Bonus anagram:
Answers
Beach Bowl Galaxy
Palm Shore
Goomba's Booty Boardwalk
Sunshine Isles
Koopa Troopa Beach
Sparkling Waters
Copacabana Beach
Blooper Beach
Megafruit Paradise
Bubblaine
Wavy Beach
Bonus anagram: Gelato Beach
Word Search
Written by: Mustard Machine (talk)
Donkey Kong Country 3: Dixie Kong's Double Trouble!, best game of the original trilogy. Dixie Kong best Kong, Kiddy Kong also good. Anyways, here's a word search about it. Words can be found vertically, horizontally, backwards, and within other words. As always, have fun stay safe!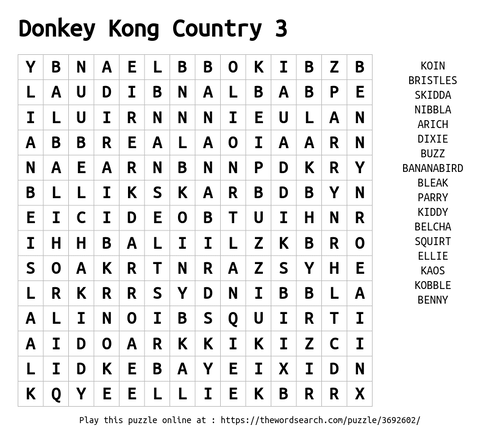 Crossword
Written by: MarioMorty (talk)
Hello everybody, and welcome back to another edition of Crossword, brought to you by MarioMorty. Going with the Super Mario Sunshine theme of this month's edition, I bring you a crossword of every enemy from the game, except variants and bosses. And with that, I leave you to enjoy the crossword.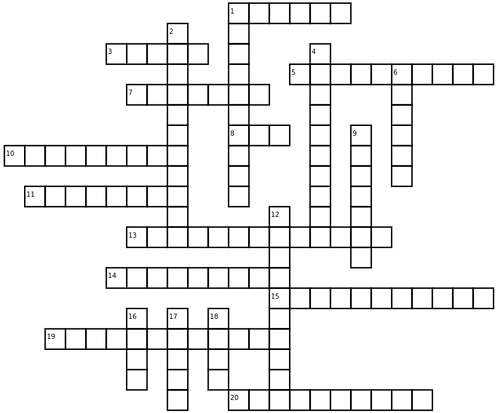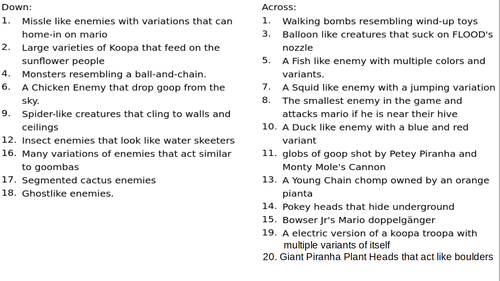 Hiding Koopa
Written by: Ninja Squid (talk)

Hello, 'Shroom readers! Here again for a new round of Hiding Koopa!
Going to keep it brief this month since I am fighting against the chaos that is this month. Anyway, it's the Summer Special themed around Super Mario Sunshine this month! My five Koopas are currently hiding in an artwork from that game released 20 years ago on the Nintendo Gamecube. Good luck finding them all!
Looking at the artwork, it reminds me that I need a vacation...
Did you find them all? Regardless, thank you very much for your support, and I hope you will come back next month!

Greetings, readers of The 'Shroom! Summer is finally upon us, and so is a special issue of The 'Shroom dedicated to Super Mario Sunshine! I still have yet to complete the game, but that's what summer vacation is for, right? As you may have guessed, that game is the theme of the picrosses in this issue. Happy solving!

For new readers:
​
For new readers to this section, here's a short explanation about it: Every issue, you'll find two to four picross puzzles based on a certain theme, based on a
Mario
game, series, character, or item. If you have any ideas for themes, feel free to suggest them
here
. If you're new to picross, or need a refresher on the rules,
here
is a step-by-step walkthrough. You can also find many tutorials online. To play, download the picture and print it, or open it in a drawing program of your choice. Happy solving!
Level A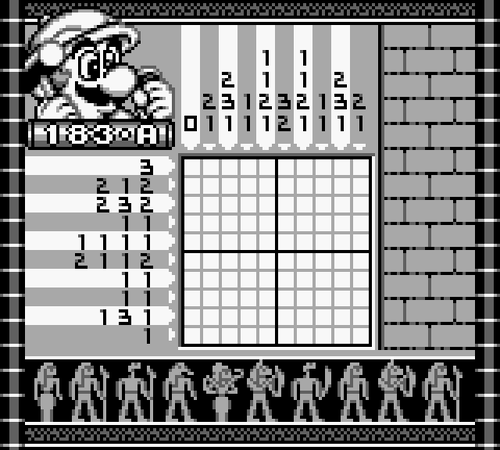 Level B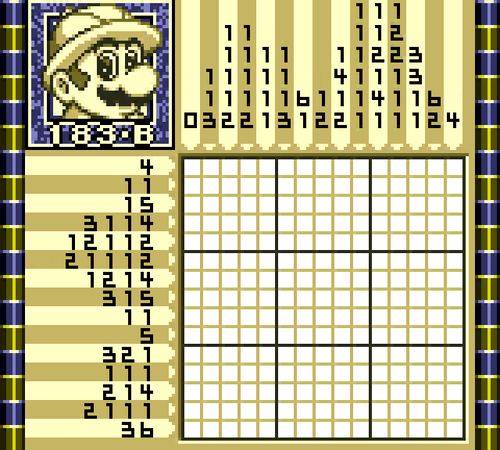 Solutions
I hope you enjoyed this issue of Picross! Come back next month for more picrosses.
Where in the Marioverse is Carmen Sandiego?
Each issue, you will be given a case to solve and clues to use to help you find the solution! Use your Mario knowledge to crack the case!
You will begin each case at the scene of the crime, and you will be given three clues from passerby as to where the next hot spot is and what game it's from. Using your knowledge of Mario games and the Super Mario Wiki, figure out where the crook is and go track them down! There are four locations each round: the crime scene (1) at the start, two locations (2 and 3) with clues, and the hideout for the crook of the month (4). Answers for locations will be given with the corresponding round, for example, the clues from the crime scene will lead you to location 2, and once you open the spoiler bubbles for location 2, you will be given the correct answer. You can open the clues for each location in any order you'd like, but be careful! You may encounter an incorrect clue that could throw you off the case!
Clues offered will give you a hint either about the next location or the game it's in. Unlike a regular Carmen Sandiego game, you do not have to collect information about the crook you are tracking down.
Challenge round (optional):
-Find all locations and games correctly in two minutes or less
-Find all locations and games correctly without using the rest of the Wiki for help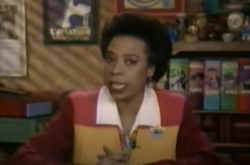 "Gumshoe, your new assignment is here. It seems that Carmen is looking at some exterior design- she's made off with the entire Delfino Plaza! The residents only had moments to evacuate the plaza before Carmen's elite crew drilled it out of the ground and flew it away! Many residents are now without homes, businesses have been ripped away, and the island is in danger of sinking into the ocean. The iconic setting of Super Mario Sunshine is now little more than a crater in the ground, and something has to be done before everything else is lost as well! We need you to get on the case as soon as possible- since it's Carmen's elite crew, they'll be expecting you to be on this case. Be careful out there, and don't dawdle on this one!"
Crime Scene

The Crime

Carmen's pulled the entire Delfino Plaza out of the island! Find it quickly before what's left sinks into the sea!

CLUE 1

"This place is a tightrope act- literally!"

CLUE 2

"Hmm, that snow feels so refreshing to walk on."

CLUE 3

"This game was a mixture of different Mario dimensions- and you could go anywhere with it, too! How convenient!"
Location 2

CORRECT ANSWER

World 3-4 from Super Mario 3D Land

CLUE 1

"Yeah, it looked like they were trying to fit something big in near the coast. From one island to another, I guess?"

CLUE 2

"We have a dungeon here, if you need to lock them up."

CLUE 3

"Tag team up in a smash up of two fan-favorite series!"
Location 3

CORRECT ANSWER

Twinsy Tropics from Mario & Luigi: Paper Jam

CLUE 1

"Sounds like a good place to do a drop off- this place has only appeared once before!"

CLUE 2

"Better be careful of the volcano. It might be oddly-shaped but it's still dangerous."

CLUE 3

"This media's first appearance in this column. It's not something you can play on a Nintendo system."

CASE CLOSED
​
HIDEOUT ANSWER Waki-Waki from The Super Mario Bros. Super Show!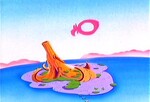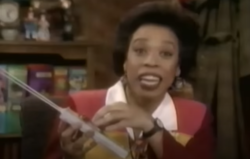 "Another successful case closed, gumshoe, you've done it again! They gave us quite the runaround, but thanks to your quick work, we were able to track the flying shipment and apprehend everyone aboard. With her experts now in ACME custody, Carmen's operations will be hampered, and if she decides to go with rookies again, we can only hope they'll slip up and leave her open for us to swipe. In the meantime, we're working with Isle Delfino to get the plaza set back into place, with some help from a surprising source- Bowser has generously sent over some help. Seems like he's still feeling generous from when you helped to get his castle back from Carmen. Good work today, gumshoe, you deserve a break after a job well done. Get some rest, and maybe catch some rays, too, and we'll let you know when your next case arrives."
Musical Quiz
Hi, I'm WildWario, and this is Musical Quiz. This game is simple, just listen to the music and guess where it comes from. The answers can be found at the bottom of the list. The quiz is themed around areas that are related to Isle Delfino and Super Mario Sunshine (there's going to be a lot of music from that game), so try your very best to get these questions right.
That's it for this issue's Musical Quiz. See you next issue for another quiz.
Trivia
By: Mustard Machine (talk)
So tired! This was supposed to be a beach vacation! But it wasn't a vacation at all! It was just nonstop work Blooper Races, Living Game: Where Are They Now?, other Shroom sections. It felt like it would never end... anyways, did you know?
That the Blue Shell isn't found in any regular ? Blocks in New Super Mario Bros.?
That Super Mario Bros. was originally going to have segments where Mario rode a rocket ship shooting at enemies?
That since the creation of Oregon's 5th Congressional district in 1981, everyone that has represented that district has gotten divorced while in office?
That the creators of Mario Tennis wanted to create a Wario-like counterpart for Princess Peach, but this was rejected?
That the tech demo Super Mario 128 was what inspired Pikmin?
That Mario was named after the owner of a warehouse Nintendo of America was renting named Mario Segale?
That of the 30 Awards from the first Mario Awards in 2007, only two (Favorite Mario Party Game and Favorite Mario Sports Game) have never been revamped, removed, or replaced?