The 'Shroom
:
Issue 183/Staff Notes
From the Super Mario Wiki, the Mario encyclopedia
Jump to navigation
Jump to search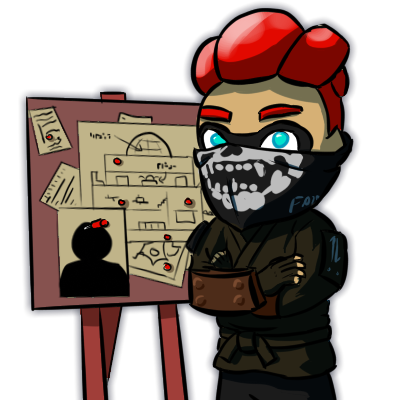 Hi there, readers of The 'Shroom! Our Summer Special has arrived, so please make sure to grab your sunglasses and sunscreen as we enjoy the beautiful sunshine of Isle Delfino!
Hell yeah! As I hinted at in my sentence above, this issue of The 'Shroom is focused on Super Mario Sunshine to celebrate the game's 20th anniversary, and amusingly Sunshine is also the Mario game that has very likely the most summer feel to it, which makes it quite fitting for a Summer Special. Seriously, who doesn't want to enjoy a nice stay in Hotel Delfino of Sirena Beach with that beautiful sunset, or the tasty watermelons of Gelato Beach, or even the view from the ferris wheel in Pinna Park (as long as it doesn't go to crazy speed that is)? There is a lot for us to enjoy in that tropical paradise!
I should probably stop right here as I am not doing an ad for Isle Delfino, but rather a Director's Notes, so I should probably give you some details about what you may find in this issue of your favorite local newspaper. Golly, there is quite a lot to cover, so you may want to take a seat:
First and most importantly, the famous Blooper racing event we are doing in partnership with Isle Delfino Blooper Racing Board is about to start! The Bloopers are currently on the starting line waiting for the signal. You may want to catch the race to view who is going to win the competition. On behalf of The 'Shroom staff, thank you so much to everyone who has signed up for the race. The turnout was great!
Secondly, we are in the middle of Awards season, which means… POLLS TIME! The Community Awards Dossier is up and running since a week ago, so make sure to get right there and cast your votes in the Community Awards! It is a good way to demonstrate your support to our community activities and its users. I will gladly make sure to remind you to do so every week until the polls are closed, because you can actually vote once a week in the polls. Oh, and please, don't forget to do so in the Mario and Fail Awards too!
Another important announcement I must cover is the announcement of our new Fake News Director. First, I want to thank everyone who were interested in taking charge of Fake News. The 'Shroom Staff took the time to review all the application we have received during the application process and after a period of deliberation, the staff thought that Waluigi Time provided us with the best application. This mean that Waluigi Time (talk) is our new Fake News Director! I am very much looking forward to where you will bring the comedy area in the future! For everyone else who has sent an application, take note that the 'Shroom Staff has truly appreciated your interest for the position and we are keeping note of it in case a future position opens among the staff!
Furthermore, 'Shroomfest is back this month! We are actually considering which are the best destination between Beaches and Amusement Parks. My arguments are all ready and I will showcase to everyone how wrong my Sub-Director is, and I do hope you will do the same. By the way, make sure to give a read to the section as our newest judge as some important information for you. #TeamBeaches
Alright, now is the time where I am going to leave you in my Sub-Director's capable hands. He might have some truly wrong opinions; he still has some more details for you about this issue that you truly don't want to miss! Yes, there is still even more stuff!
Now, I must go look for Wright Forde 'Shroom as I have something important I need to share with him. In the meantime, please enjoy our sections carefully crafted by our awesome writers, as well as our different entertainments we have for you this month. Make sure to show your support to our writers too, by voting in our Section of the Month polls or by posting in the 'Shroom Creations board!
See you around!
—Ninja Squid, Director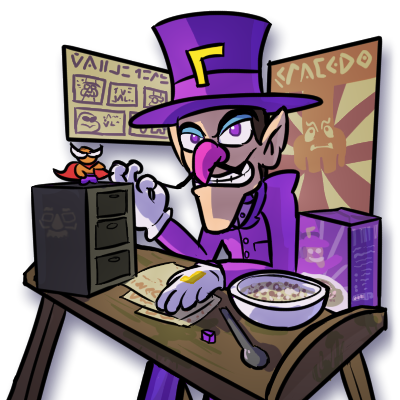 Summer is here! We're enjoying everything Isle Delfino has to offer here at The 'Shroom this month, like aimlessly hunting down blue coins with no direction whatsoever and getting concussions in an oversized pachinko machine! What, that's not your idea of summer fun? Well, to each their own, I guess. What about soaking the locals with your very own Flash Liquidizer Ultra Dousing Device? That's always a fun pastime.
Do you like polls? Do you like Mario games? Do you like polls about Mario games? If you answered yes to any of these questions, this next announcement is for you! The Poll Chairperson Election begins today! They're responsible for leading the Poll Committee, which takes care of the Super Mario Wiki's front page polls. If you think you have what it takes to lead the Thirteenth Poll Committee, check it out and put your name in the running! World domination awaits! (EDIT: There is no world domination in the Poll Committee any and all reports of world domination in the Poll Committee are completely unsubstantiated rumors that you should not pay any attention to)
Also, I have no idea what NS is talking about, all of my opinions in this month's 'Shroomfest are 100% true and correct! He's the one with the wrong opinions, which doesn't surprise me considering his lousy taste in F-Zero racers. But it's in your hands to decide which side you'll support to crown as the best vacation destination, I can't tell you which one to pick. (Just kidding, pick Amusement Parks!) #TeamAmusementParks
Before I go, can we just appreciate how amazing this issue looks? Special thanks to our Graphic Design Manager GBA (talk) for the majority of the new assets here, as well as BBQ Turtle (talk) for the main page banner and TPG (talk) for additional art for Blooper Race, and also to Lakituthequick (talk) for all the extra work and tech wizardry to make a lot of this possible! Great work, guys.
—Waluigi Time, Sub-Director