The 'Shroom
:
Issue 184/'Shroomfest Highlights
From the Super Mario Wiki, the Mario encyclopedia
Jump to navigation
Jump to search

Staff Notes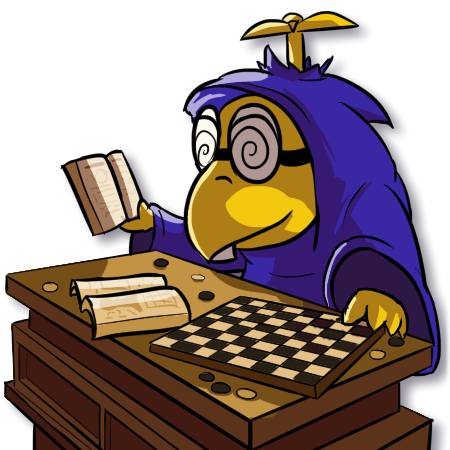 Ah, summer, with your sun and your heat, there really is no better seasoning for vacationing than you, is there? Now, if only we could actually get started on our vacation, everything would be looking up...
Luckily for those of us in the HQ, the time has arrived already to look through the 'Shroomfest Highlights, which means, in turn, it's almost time to decide once and for all where we'll be going on vacation! Our thanks go out to all of you who participated in the seventh 'Shroomfest, bringing your experiences with beaches and amusement parks to the forefront to boost your side. You all made both options sound fun, but, well, only one side can prevail here, so thinking about the music, the sights, the sand, the rides, and the food, read on to see which team has taken victory!
—Hooded Pitohui, Judge
'Shroomfest results in, Hooded Pitohui left grounded
RESULTS
BEACHES
AMUSEMENT PARKS
44.68%
VOTES
55.32%
53.84%
ENDORSEMENTS
41.66%
48.39%
EFFORTS
51.61%
---
BEACHES VS AMUSEMENT PARKS ENDING STORY
A Wheely Big Light Show
'Shroom Research Lab: Hello, everyone! We here at the research lab are pleased to say we've uncovered an old photograph which, in turn, has lead us to a cache of overlooked documents, buried among News Flushes, detailing the outcome of the debate between Waluigi Time and Ninja Squid. Digitally adding color to the photograph helped to reveal what a massive event finally brought the conflict to a close, and, now, we can share our findings.
After intervening in the conflict between Waluigi Time and Ninja Squid, Hooded Pitohui ventured out into New Wikisburg, armed with formal surveys, going door to door and asking the residents of the city which they supported more, beaches or amusement parks. The process was supposed to be free of campaigning, with Waluigi Time and Ninja Squid allowed to meet with their supporters but given strict instructions not to speak directly to undecided residents so as to influence their opinion. Of course, the crafty Director and passionate Sub-Director found ways around these rules.
Ninja Squid, in his stealthy ninja ways, met with his supporters in secret, in the cover of night, in alleyways. Roserade, Flygon, Ray Trace, he met with these three and others, giving them CDs, tickets to big beach parties, and photographs of cool birds at the seaside, striking deals with them. He couldn't try and influence undecided citizens directly, but nothing said that he couldn't create a network of campaigners who would convince everyone to go down to the beach, he figured.
Waluigi Time, on the other hand, took a more centralized approach. After spending a few days canvassing various neighborhoods and identifying his supporters, he invited his supporters to the Sub-Director office for a boardroom meeting, revealing to everyone his plan to construct a small and temporary amusement park right in the heart of New Wikisburg. As he explained it, by showing everyone in the city how fun an amusement park could be, they would surely convince everyone to support amusement parks when asked to fill out the survey. He took notes as suggestions poured in, BBQ Turtle suggesting that the park should have a distinctive, unique instrumental theme, Yap suggesting a rollercoaster worked into the natural terrain, and Revin suggesting a whole menu of delectable food items. Waluigi Time took all the ideas down, slowly building up his vision of a park built around his pièce de résistance, a Ferris wheel that would light up the night sky, each of its carriages a different color to make it as eye-catching as possible.
The days stretched on, weeks passing, Ninja Squid building up his network of supporters, Waluigi Time breaking ground on his amusement park. Hooded Pitohui continued to go out and survey the city. Day by day, everyone noticed, more and more citizens were talking about the amusement park being built up, whispering excitedly about it, speculating on its rides, food, and prices. With the city taking notice, Waluigi Time announced the date of the grand opening, telling the city to gather together after sunset three days before the surveying period ended, promising to open the park up by lighting up the Ferris wheel.
Well, as anyone who knew about the conflict could have guessed, Ninja Squid grew extremely worried as he heard the growing buzz and saw people making plans to go to the park's grand opening. Something had to be done, he knew, or he would surely lose. Calling up some old friends, he arranged for a special delivery from Isle Delfino, waiting at the docks in the dead of night to find a caged Electro-Koopa, massive and wearing a green shell on its back, crackling with electricity, being unloaded off a ship. Recognizing his delivery, Ninja Squid snuck over and carted off the Electro-Koopa.
More time passed, and, unbeknownst to everyone, in the early afternoon, hours before the grand opening of Waluigi Time's new amusement park, as crowds began to gather at the gate and ticket booth and as Waluigi Time did a final check of the wiring, hooking up the whole Ferris wheel to a POW Block, Ninja Squid climbed up the bag of the Ferris wheel, using rope to drag his caged Electro-Koopa with him. Getting up on the wheel, he set the cage in place and sat himself right on top of it, waiting for the big moment.
The day drew to a close, the sun setting, and, preparing to open the gates, Waluigi Time picked up his POW Block, raising it above his head with one hand, counting down... Three... two... one...
Just as Waluigi Time bashes the block, Ninja Squid, high above, puts his plan into action, opening the cage door and allowing his Electro-Koopa to crawl out. Immediately, the reptile's electricity courses through the circuits of the Ferris wheel, kicking the wheel into overdrive, causing it to spin at a breakneck pace as its lights turn on. Ninja Squid gets to his feet, standing on top of the now-empty cage and cupping his hand against his ear, smirking beneath his mask as he listens for the gasps and screams of a panicked crowd running away...
He nearly staggers back when he hears the collective "Ooooooh" of the crowd. The audience, rather than fleeing in terror from the runaway Ferris wheel, instead stood before the giant ride, mesmerized by a whirling rainbow light show, the wheel's colorful carriages streaking across the sky so rapidly their lights blend, creating a swirling rainbow which lit up the night sky, shining on a significant portion of New Wikisburg. Down below, Waluigi Time gazed up at the spinning wheel, pleased with the special effects, but scratching his head. Suddenly, a thought struck him. "Huh. Must've hit this twice by accident," he said, shrugging, holding the partially-used POW Block up again and giving it another punch from below.
The mini-earthquake that results traveled up the wires of the Ferris wheel, shaking the whole structure and flinging not only the Electro-Koopa away, but Ninja Squid, too. Ninja Squid and his reptile flew through the air, landing in a heap all the way back near the 'Shroom HQ in some bushes. With the Electro-Koopa removed, the Ferris wheel settled back into a normal speed, bringing the dazzling light show to an end, but prompting the crowd to immediately rush into the park, thrilled to have a chance to get on a ride after such a beautiful opening show.
Just a few days later, Hooded Pitohui met with Waluigi Time and, via video call, Ninja Squid, the 'Shroom's Director having taken a brief leave of absence, saying something strange to the staff about needing to pluck leaves out of his ink, survey results in hand. The Strategy Wing Director held the results up for Director and Sub-Director both to see, announcing that amusement parks had more supporters in the city and telling Waluigi Time to begin planning the itinerary for the trip to Pinna Park. Through some discussion, the Sub-Director and Strategy Wing Director came to the conclusion that, since someone had to stay behind to mind the HQ, and since Ninja Squid was already on a leave of absence, it only made sense of Ninja Squid to stay behind. The Director acquiesced, grumbling and looking longingly at the bottles of sunscreen visible behind him on the screen, and the Sub-Director went out to call the staff together to announce the good news.
'Shroom Research Lab: As you can see, we were able to uncover the details of how the debate between Waluigi Time and Ninja Squid was resolved. The photograph, taken by an unknown photographer, of the out-of-control Ferris wheel is truly stunning. It already left an impression on members of the research team in greyscale, but seeing it in full color made it easy to understand how amusement parks won over the city. Now, we at the 'Shroom Research Lab are turning our attention to uncovering details of the staff's vacation to Pinna Park. Stay tuned for more updates, because what we've found so far suggests there's a great story about Roserade putting on a stage performance on the swinging pirate ships and FunkyK surprising guests in the spinning clams.
Leader's Notes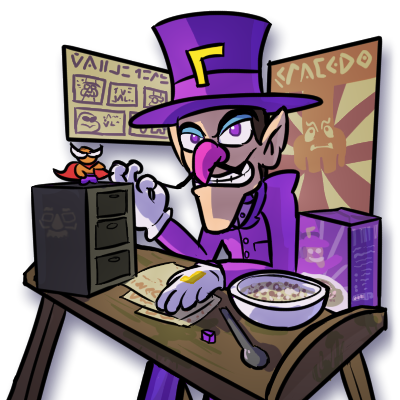 Wahaha! Time to pack my bags for Pinna Park!
I'd like to give a big thanks to everyone who came to support Team Amusement Parks and lead us to victory! Obviously, we couldn't have made it here without your support. You guys came up with some great points, from the inherent artistry that goes into designing an amusement park, to the influence of amusement parks in popular culture, and of course, some of the advantages that amusement parks have over beaches in general.
I have to admit though, you supporters of Team Beaches made some pretty good points of your own too! Particularly that bit about amusement parks that are actually built on beaches. Come to think of it, Pinna Park is one of those... Hm. You know, this whole thing could've been a lot simpler if Ninja Squid just agreed with me from the start.
Well, I have packing to do, but if you have any feedback, suggestions, questions, or comments about 'Shroomfest, don't hesitate to contact myself, Ninja Squid (talk), or Hooded Pitohui (talk)!
—Waluigi Time, Leader of Team Amusement Parks