The 'Shroom:Issue 180/Fun Stuff
From the Super Mario Wiki, the Mario encyclopedia
Jump to navigation
Jump to search

Staff Notes
Greetings, beautiful 'Shroom readers! The year just keeps marching along, and suddenly we're in... March! Time sure does fly when you're going through the motions of college and everything on top of it. But don't worry, those of us working in the Fun Stuff offices are keeping up as ever, and we have another strong showing this month! We hope this'll make your March madness a little more fun.
I don't have much news to report on, but I could like to call specific attention to Goombuigi (talk)'s Picross section for this month, which has been outstandingly refurbished. Please, make sure you give it a look, alongside every other wonderful section our writers have prepared.
Happy Shamrock Shake month, everyone, and enjoy Issue 180's Fun Stuff offerings!
Section of the Month
Congratulations to FunkyK38 (talk) for falling into first place once more! Further congratulations extend to WildWario (talk) and Mustard Machine (talk) for second and third place. Make sure to vote for your favorites this month!
FUN STUFF SECTION OF THE MONTH
Place
Section
Votes
%
Writer
1st
Where in the Marioverse is Carmen Sandiego?
8
33.33%
FunkyK38
2nd
Musical Quiz
5
20.83%
WildWario
3rd
Trivia
4
16.67%
Mustard Machine
---
Anagrams
Written by: BBQ Turtle (talk)
Hello everyone, welcome to the first 'Shroom issue of the spring! And with all of the flowers popping up around this time of year, I've picked out a variety of flowers from the Mario franchise to make into a bouquet of anagrams- some of them you'll have to think a little more outside of the box for than others. If you happen to have a good theme in mind for an upcoming issue, or have come across some funny Mario anagrams that I could make use of, please let me know on my talk page or in a PM to me on the forums, I'd love to know. And with that, I'll let you grow through these anagrams.
How it works...
Basically, this puzzle consists of solving the anagrams. Each month has a specific theme, which will give you a clue about what sort of words or phrases the anagrams will be. I've also included the boxes that the anagrams will fit into, so you'll be able to tell how many words it will solve to be and how many letters will be in each word, which should give you a hand too. You'll also notice that within each set of boxes, one of the squares are yellow. As you solve each anagram, note down the letter which appears in the yellow squares, and if you can solve all of the anagrams, you'll also get a bonus anagram to solve from completing all of the others. I've included the letter configuration for this one at the bottom too, just to give you an extra helping hand. Best of luck!
1. COWORKER LEFT
2. ME CHURN
3. WEIRDO FLUNKS
4. PELT GANG
5. INHALER WARP PRO
6. AN ANVIL A HARP
7. FIERCE OWL
8. CLUE OF WORLD
9. WILDER GOLFER
10. GO BOWLER FOREMAN
11. YELLOW OR OFF
12. PEN PAL PRINT
13. EPIPHANY RATE
Bonus anagram:
Answers
Rocket Flower
Muncher
Sunflower Kid
Egg Plant
Piranha Prowler
Naval Piranha
Ice Flower
Cloud Flower
Flower Glider
Boomerang Flower
Fooly Flower
Nipper Plant
Petey Piranha
Bonus anagram: Venus Fire Trap
Word Search
Written by: Mustard Machine (talk)
Welcome back Fun Stuff readers to another awe-inspiring Word Search by me, the Mustard Machine. This month's Word Search is themed around Paper Mario, otherwise known as that game Turb likes! As always, words can be found forwards, backwards, diagonally, and in other words.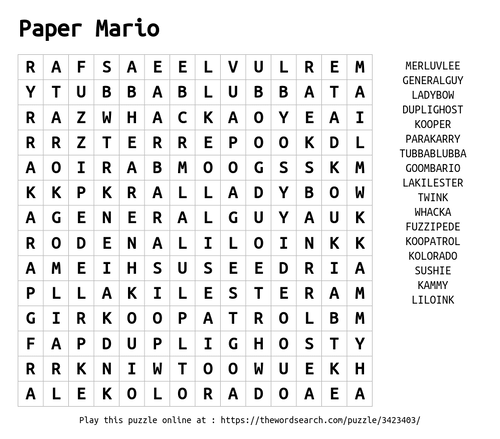 Hiding Koopa
Written by: Ninja Squid (talk)

Hello, 'Shroom readers! It's time for another Hiding Koopa!
Next month, we're getting a whole new Kirby game, I am so hyped! The demo was great, and that was only for the first three levels, so I think it's very promising. What was your favorite Mouthful mode ability? Mine was the vending machine, that one was hilarious. Hmm... Maybe we should think about replacing the vending machine we have right now in The 'Shroom HQ's Break Room with a Kirby one...
This month's artwork is from Kirby and the Forgotten Land if you were not aware already, and as usual, there are five Koopas for you to find. Have fun!
Did you find them all? Regardless, thank you very much for your support, and I hope you will come back next month!

Welcome back to Picross! You may notice that the picrosses this time around have received somewhat of an overhaul. Ever since I started the section nearly two years ago, I used a simple template of my own design to make picrosses. But recently, I thought it would be more interesting if the picrosses resembled those of the Mario's Picross series, since fundamentally, those games are what this section is based on. So, from now on, the picrosses in this section will be styled after Mario's Picross, Mario's Super Picross, and Picross 2. Because of this, the picrosses this time around are based on items essential to Mario's picross-solving toolkit. I hope you enjoy!

For new readers:
​
For new readers to this section, here's a short explanation about it: Every issue, you'll find two to four picross puzzles based on a certain theme, based on a
Mario
game, series, character, or item. If you have any ideas for themes, feel free to suggest them
here
. If you're new to picross, or need a refresher on the rules,
here
is a step-by-step walkthrough. You can also find many tutorials online. To play, download the picture and print it, or open it in a drawing program of your choice. Happy solving!
Level A
Level B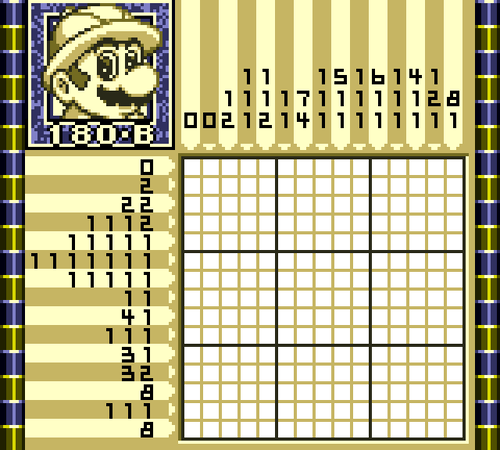 Level C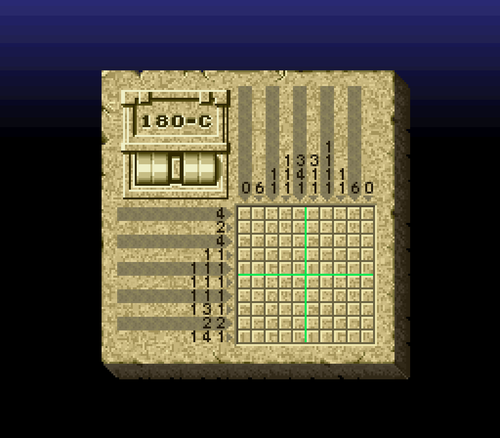 Solutions
As usual, I hope you enjoyed this edition of Picross! Tune in again next time for another set of picrosses.
Where in the Marioverse is Carmen Sandiego?
Each issue, you will be given a case to solve and clues to use to help you find the solution! Use your Mario knowledge to crack the case!
You will begin each case at the scene of the crime, and you will be given three clues from passerby as to where the next hot spot is and what game it's from. Using your knowledge of Mario games and the Super Mario Wiki, figure out where the crook is and go track them down! There are four locations each round: the crime scene (1) at the start, two locations (2 and 3) with clues, and the hideout for the crook of the month (4). Answers for locations will be given with the corresponding round, for example, the clues from the crime scene will lead you to location 2, and once you open the spoiler bubbles for location 2, you will be given the correct answer. You can open the clues for each location in any order you'd like, but be careful! You may encounter an incorrect clue that could throw you off the case!
Clues offered will give you a hint either about the next location or the game it's in. Unlike a regular Carmen Sandiego game, you do not have to collect information about the crook you are tracking down.
Challenge round (optional):
-Find all locations and games correctly in two minutes or less
-Find all locations and games correctly without using the rest of the Wiki for help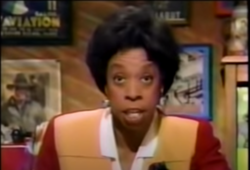 "Breaking news, gumshoe! We've gotten a report from Mario that him and several Strikers have had their gear stolen! Uniforms, cleats, soccer balls, gloves, all kinds of equipment were stolen, and now the teams can't practice in preparation for Mario Strikers: Battle League! It's been nearly 15 years since the last Mario Strikers game, and the Mario crew needs to practice the high-stakes soccer action before they take the field once again for another bombastic football tourney. Needless to say, we need you to get to work, gumshoe! We've pinned the heist on a crooked Kritter-for-hire that Carmen picked up, likely special for this job knowing Kritters are an important part of Strikers football. It's time to get to work, or there will be no football!"
Crime Scene

The Crime

A massive amount of Mario Strikers gear has been stolen. Find the thief and get it back!

CLUE 1

"Hmm, I think I'd like a smoothie now..."

CLUE 2

"Do you have what it takes to be a Super Star?"

CLUE 3

"Watch your step for sand and... ice cream?"
Location 2

CORRECT ANSWER

Megafruit Paradise from Super Mario Party

CLUE 1

"This game had a story that made an evil racket."

CLUE 2

"Don't get upset when a bystander makes a return!"

CLUE 3

"We keep the court free of ice and snow."
Location 3

CORRECT ANSWER

Snowfall Mountain from Mario Tennis Aces

CLUE 1

"You can't stop here! They may be fossils, but they're still chasing you!"

CLUE 2

"The sequel to the game that feels like it was made in a kindergarten teacher's supply room."

CLUE 3

"Wait! Take me back with the soft cuddly stuff! This place has TEETH!"

CASE CLOSED
​
HIDEOUT ANSWER
Skelesaurus Wrecks from Yoshi's Crafted World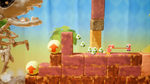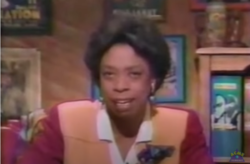 "Excellent work, gumshoe, you managed to track down the thief! ACME agents moved in and found him waiting near the path of the Skelesaurus, seemingly looking for Carmen. He had most of the gear ready for her, however, he'd decided to keep a few souvenirs for himself- namely, the Kritters' gear from the original games. We were able to recover everything, and Mario and co. are happy to have their uniforms, soccer balls, and cleats back. They've sent you your reward, as well- a whole packet of tickets to games for the new game. Another case for the files, gumshoe, good job. We'll be in touch the next time we have a job for you!"
Musical Quiz
Hi, I'm WildWario, and this is Musical Quiz. This game is simple, just listen to the music and guess where it comes from. The answers can be found at the bottom of the list. Since the Mario Kart 8 Deluxe – Booster Course Pass just recently released, the quiz is themed around the Mario Kart series, so try your very best to get the questions correct.
That's it for this issue's Musical Quiz. See you next issue for another quiz.
Trivia
By: Mustard Machine (talk)
So Sleepy
Much Tired
Did you know?
That from 1992 to 2016 Nintendo was the principle owners of the Seattle Mariners?
That Paper Mario originally started out as Super Mario RPG 2?
That Baron K. Roolenstein built KAOS out of his wife's pots and pans?
That Cranky Kong is the Donkey Kong from Donkey Kong?
That in Donkey Kong 64 Cranky Kong is incorrectly said to be Donkey Kong's father?
That Mario was originally a carpenter?
That Mario is the referee in NES Punch-Out?