The 'Shroom:Issue 180/Staff Notes
From the Super Mario Wiki, the Mario encyclopedia
Jump to navigation
Jump to search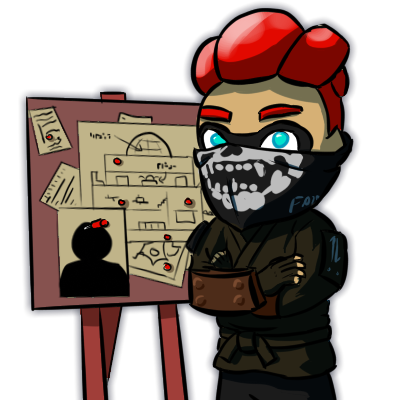 Hello there 'Shroom readers, and welcome to the 180th issue of The 'Shroom!
We are finally approaching the end of winter, and goodness I was looking forward to it happening. I absolutely hate winter and how cold it can be, so this cozy green background is a nice reminder that spring is just around the corner (and warmer temperatures too, that's actually the good news!!). Alright, I am not just here to say how much I'm happy that winter is going away. I actually have other good news to share!
First, we are glad to announce that a new mafia game created by The 'Shroom, The 'Shroom Mafia 4, is finally here! It's quite a relief to see this game finally ready to go after actively being developing it for several months in collaboration with my wonderful Sub-Director and community member Goombuigi (talk). If you enjoy mafia games, and you'd like to sign-up, make sure to take a look at the introduction section here, which will give details about the game's mechanics and set up. We did pour a lot of energy in making sure this game is fun, so we're sure it will be a blast for everyone! Oh, and trust me, nothing bad will happen. It's not like some Bandits will come in here and cause trouble, right?
Now, time for some fun statistics (I am the Statistics Manager after all)! With this very issue, Lakituthequick (talk) and myself are both reaching the milestone of 50 issues as Website Manager and Statistics Manager of The 'Shroom respectively. This is quite amazing and I wish to congrats Lakituthequick on reaching this milestone! Thank you for being an amazing fellow and for doing so much good stuff to improve the newspaper and making life easier for the Core Staff. I could also congratulate myself, but this would be weird. Now though, reaching 50 issues as a member of the Core Staff might be a lot (basically four years), but there's actually someone among the staff who is reaching their 100th issue in April! That is our longtime Spotlight Manager Yoshi876 (talk)! Waluigi Time will provide some information about that specific event below.
This is all I had to say this month. Enjoy the hard work of our writers by reading their sections, and by reaching out to them too!
—Ninja Squid, Director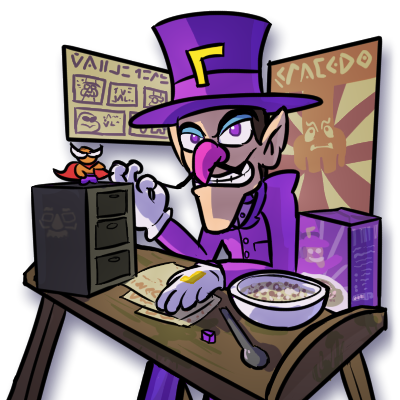 Hey 'Shroom readers! I'm not doing the "expecting whatever" bit again, because that would get really old and you'd definitely be sick of me by the time Issue 190 rolls around and I'd prefer that didn't happen.
Anyway, I have news! Next month, Issue 181 marks Yoshi876 (talk)'s 100th issue as Spotlight Manager! That's a big milestone that not a lot of 'Shroom staff members get to, so it's only appropriate that we celebrate our resident buff Yoshi's achievement and his dedication to the paper (and the wiki, for that matter) all these years. Speaking of being buff, next month's theme will be all about fitness! That includes the Mario sports games of course, and I hear Yoshi876 is a big fan of Yoshi - go figure - and Waluigi in particular. Keep that in mind if you'd like to join in on the fun next month! Now I just have to find my copy of Body Rock to get in the right frame of mind...
By the way, you may know that you can write for News Flush in Fake News or make one-off reviews in Critic Corner on a volunteer basis with no formal application necessary, but did you know you can also do the same thing in Palette Swap? That's right! If you have a piece of artwork or a project you're working on that you'd like to share with our readers, you can send it straight to the Palette Swap Director FunkyK38 on the forums with no obligation! We'd love to see what you've been working on!
Before I go, I'd like to congratulate our Director Ninja Squid (talk) for 50 issues as Statistics Manager and Lakituthequick (talk) for 50 issues as Website Manager! You two do an amazing job around here, thanks for everything!
Alright, that's all I got. Go read The 'Shroom, and sign up for 'Shroom Mafia 4, and give input for 'Shroom sections on the forums, and write 'Shroom applications, and all that good stuff.
—Waluigi Time, Sub-Director