The 'Shroom
:
Issue 176/Fun Stuff
From the Super Mario Wiki, the Mario encyclopedia
Jump to navigation
Jump to search

Staff Notes
Greetings, beautiful 'Shroom readers! Welcome into the Fun Stuff office. It's another late night of 'Shroom work for me. Tucked up at my desk with a blanket around my torso and some lo-fi playing, what more could a college student ask for, right?
I don't have much to say this November issue, and I used up all of my braincells to complete an essay a few hours ago! But hopefully your fall has been treating you well so far, and you've managed to see the shades of the changing trees. I tell you, there's nothing more beautiful in November than when the leaves turn completely red over here. I'm going to be thinking about leaves a lot now. I like leaves. I need sleep.
Take care everyone, and please enjoy this edition of Fun Stuff!
Section of the Month
Major congratulations to WildWario (talk) and BananaBarrels (talk) for placing first and second respectively, especially for your first issues of the paper! Very well done, and well-deserved too! Congrats to FunkyK38 (talk) for placing third, and thank you to all of our contributors, readers, and voters!
FUN STUFF SECTION OF THE MONTH
Place
Section
Votes
%
Writer
1st
Musical Quiz
6
23.08%
WildWario
2nd
Guess This Game's Facts
5
19.23%
BananaBarrels
2nd
Where in the Marioverse is Carmen Sandiego?
5
19.23%
FunkyK38
---
Anagrams
Written by: BBQ Turtle (talk)
Hi everyone! Welcome to the Anagrams section for November, which, following the release of Mario Party Superstars, I've decide to theme around Mario Party 9- going for a different console to select the party this time! :P So expect to see boards, bosses, etc.- but don't worry, I've spared you the minigames. The names are always changing and no one wants to have to deal with that game. If you can come up with a theme that needs less explanation for my next issue, I'd love to hear about it on my talk page or in a PM to me on the forums- any suggestions for Mario-themed anagrmas are welcome too, I'm sure I'll be able to link it into another theme. OK them, onto the anagrams- let's party!
How it works... Basically, this puzzle consists of solving the anagrams. Each month has a specific theme, which will give you a clue about what sort of words or phrases the anagrams will be. I've also included the boxes that the anagrams will fit into, so you'll be able to tell how many words it will solve to be and how many letters will be in each word, which should give you a hand too. You'll also notice that within each set of boxes, one of the squares are yellow. As you solve each anagram, note down the letter which appears in the yellow squares, and if you can solve all of the anagrams, you'll also get a bonus anagram to solve from completing all of the others. I've included the letter configuration for this one at the bottom too, just to give you an extra helping hand. Best of luck!
1. INK BOMB BOG
2. TO SET RAINBOWS
3. SECRETIVE MOPPED
4. MARTINIS
5. UPSET PIT
6. GAMMA IN ME
7. ECHO GLEN CHALICE
8. HI AMP CONCH
9. TEN NAP ACTIVE
10. BEE BAL BROOCH
11. HILL ERR GOSH
12. COMFORT BY A BOB
Bonus anagram:
Answers
King Bob-omb
Bowser Station
Perspective Mode
Mini Star
Step It Up
Magma Mine
Choice Challenge
Chain Chomp
Captain Event
Blooper Beach
High Rollers
Bob-omb Factory
Bonus anagram: Garden Battle
Crossword
Written by: MarioMorty (talk)
Hello everyone, happy November and welcome back to another edition of Crosswords, presented by MarioMorty. This month's theme is focused on the enemies of the original Donkey Kong Country for the SNES.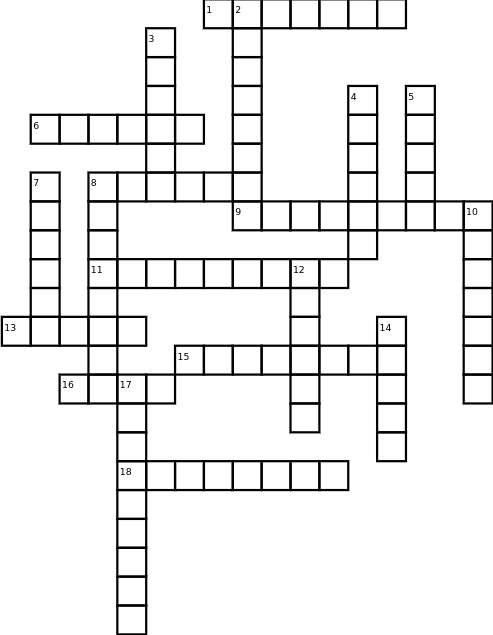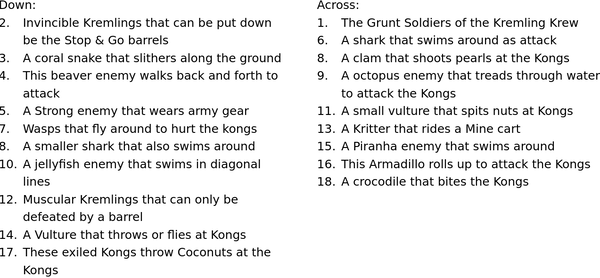 Answers
Hiding Koopa
Written by: Ninja Squid (talk)

Hello, everyone! I am here today with another round of Hiding Koopa just for you!
As usual, there are five Koopas hidden in the artwork below. This month, my Koopas went into hiding in an artwork of The Legend of Zelda: Skyward Sword HD, a game that I quite enjoyed playing this year. That said, have fun looking for the little Koopas!

Answer:
Did you find them all? Regardless, thank you very much for your support, and I hope you will come back next month! In the meantime, look at our sign up page, and apply to the 'Shroom!
Picross
Greetings, 'Shroom readers, and welcome back to Picross! With the recent release of Sora marking the end of the Fighters Passes in Super Smash Bros. Ultimate, plus the fact that this month is the 20th anniversary of Super Smash Bros. Brawl, it would be only fitting to commemorate that with some Super Smash Bros. themed picrosses. Enjoy!
For new readers:
For new readers to this section, here's a short explanation about it: Every issue, you'll find two to four picross puzzles based on a certain theme, based on a Mario game, series, character, or item. If you have any ideas for themes, feel free to suggest them here. If you're new to picross, or need a refresher on the rules, here is a step-by-step walkthrough. You can also find many tutorials online. To play, download the picture and print it, or open it in a drawing program of your choice. Happy solving!
Level 1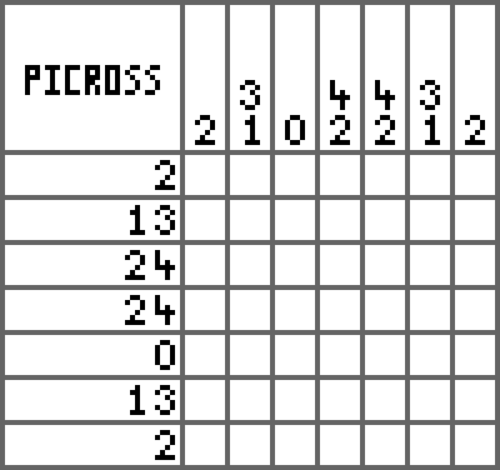 Level 2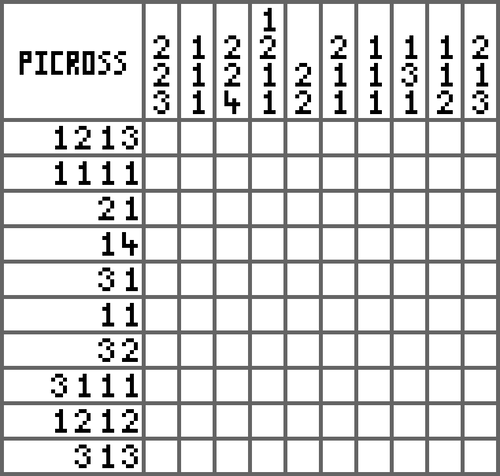 Level 3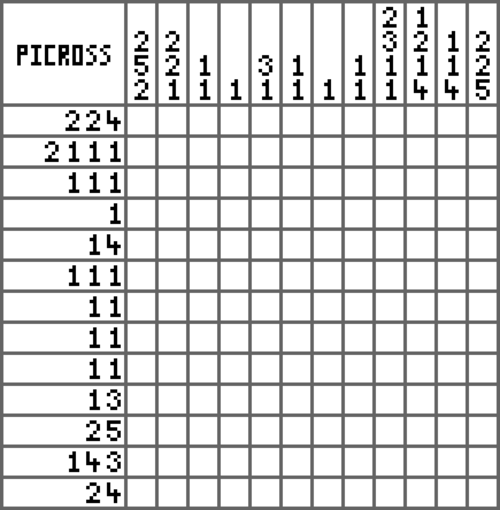 Solutions:

Level 1

Level 2

Level 3
I hope you enjoyed this issue! Come back next month for a special themed Yoshi issue!
Where in the Marioverse is Carmen Sandiego?
HOW TO PLAY
Each issue, you will be given a case to solve and clues to use to help you find the solution! Use your Mario knowledge to crack the case!
You will begin each case at the scene of the crime, and you will be given three clues from passerby as to where the next hot spot is and what game it's from. Using your knowledge of Mario games and the Super Mario Wiki, figure out where the crook is and go track them down! There are four locations each round: the crime scene (1) at the start, two locations (2 and 3) with clues, and the hideout for the crook of the month (4). Answers for locations will be given with the corresponding round, for example, the clues from the crime scene will lead you to location 2, and once you open the spoiler bubbles for location 2, you will be given the correct answer. You can open the clues for each location in any order you'd like, but be careful! You may encounter an incorrect clue that could throw you off the case!
Clues offered will give you a hint either about the next location or the game it's in. Unlike a regular Carmen Sandiego game, you do not have to collect information about the crook you are tracking down.
Challenge round (optional):
-Find all locations and games correctly in two minutes or less
-Find all locations and games correctly without using the rest of the Wiki for help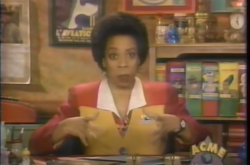 "Gumshoe, you're on the case again. We've gotten a special request from Mona- it seems that someone has stolen her red scooter! Mona's scooter has been a part of her look for years- not only has she used it for transportation, but also as a way to deliver her pizzas! Needless to say, she's frantic to get it back, or she'll have to stop offering pizza delivery! She needs your help to get it back, and she's prepared to pay you in free pizzas! We've looked over the evidence we have, and it doesn't seem like this is connected to Carmen in any way. Since Carmen has been uncharacteristically quiet as of late, we're sending you on this job while we continue to try and track her down. The pies are getting cold, gumshoe, you need to hurry!"
Crime Scene

The Crime

Mona's scooter has been stolen! Find it and return it to her!

CLUE 1

"Do you like reading history books? Then this is the game for you!"

CLUE 2

"Yeah, I saw a Koopa Troopa riding a bright red scooter- it looked like that poor scooter was having trouble getting up the steep hills."

CLUE 3

"Are you going to put him in prison? We have a jail just across the bay!"
Location 2

CORRECT ANSWER

San Francisco from Mario is Missing!

CLUE 1

"I've never seen someone fly around while holding on to a scooter like that."

CLUE 2

"There's no where for him to park a scooter here, so balloons are the way to go."

CLUE 3

"Did you find all the secret exits? They open up a whole new world for you!"
Location 3

CORRECT ANSWER

9-2/Tubular from Super Mario World

CLUE 1

"In order to get here, you'll have to cross the space between the hills."

CLUE 2

"All of us came from another place to live here. We've turned it into a mini version of our home."

CLUE 3

"This game is packed full of laughs- and not just in the dialogue!"
CASE CLOSED
HIDEOUT ANSWER: Little Fungitown from Mario & Luigi: Superstar Saga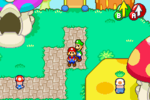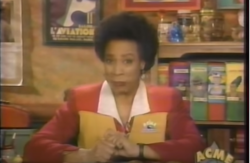 "Good work, gumshoe, you did it! Using the tips you sent us, we were able to track down the crook- a nasty Koopa Troopa! We have evidence against him for other small crimes as well, so it seems like we've found ourselves an independent petty criminal here. Nothing on Carmen yet, but we'll keep you updated on any new developments. Mona is waiting to get her scooter back from evidence, but she is overjoyed you were able to find it for her. She's created this pass for you- it will get you free pizza for a year at her restaurant, and she also dropped off a large pie for you right now. We've placed it on your desk for you, so you can go enjoy it while we wait for any new leads on Carmen."
Musical Quiz
Hi, I'm WildWario, and this is Musical Quizzes. This game is simple, just listen to the music and guess where it comes from. The answers can be found at the bottom of the list. This time, there is no specific theme, so try your best to get them correct.
That's it for this issue's Musical Quiz. See you next issue for another quiz.
Guess This Game's Facts
Written by: BananaBarrels (talk)
Hello 'Shroom readers! I'm back again for another round of Guess This Game's Facts! This issue, we've got a new topic, Mario Kart 7 for the Nintendo 3DS.
How to play: Simply solve the questions using the clue provided. There are four difficulty levels, so enjoy!
Subject: Mario Kart 7 (3DS)
Easy: One big new feature here was the introduction of one-lap courses. How many one-lap courses are in this game?
Hint: Wuhu Island has a lot of land to explore!
Normal: A lot of wacky drivers were introduced here. Can you name two new drivers?
Hint: An organizer, a clone, a helpful character and a harmful one.
Hard: As well as characters, this game has a lot of interesting tracks. Where do these tracks belong?
CUPS
Mushroom Cup
Flower Cup
Star Cup
Special Cup
TRACKS
Hint: The harder tracks are in the Star and Special cups, while easier tracks are usually from Mushroom or Flower..
Answer
Mushroom Cup: Shy Guy Bazaar
Flower Cup: Rock Rock Mountain
Star Cup: Wario Shipyard/ Wario's Galleon
Extreme: This game is fascinating, filled to the brim with facts galore! Which of these is FALSE?
Blue Shells don't have wings in this game.
Lucky Sevens contain a Mushroom, Banana, Green Shell, Red Shell, Blooper, Bob-omb, and Coin.
Lightning attacks everyone except the user, not just those ahead.
Hint: I hope you know your items!
Answer
Lucky Sevens contain a star, not a coin!