The 'Shroom
:
Issue 175/Fun Stuff
From the Super Mario Wiki, the Mario encyclopedia
Jump to navigation
Jump to search

Staff Notes
Greetings, beautiful 'Shroom readers! Welcome to this October edition of Fun Stuff, where the Halloween festivities are just getting started! Would you care to join us for our annual mushroom carving event? Look, I made mine look like a Poison Mushroom!
I don't have too much time to ramble this month, because college started for me and I'm in essay hell! Send help!! However, I'm happy to report that we have a full count of four new sections joining the lineup for Issue 175! Firstly, the King of All Things Trivia, Chester Alan Arthur (talk) (Shoey) has returned to the loving embrace of Trivia, and has a new edition cooked up just for you. Next, an entirely new writer for the Fun Stuff team, WildWario (talk), comes to us with Musical Quiz, a chance to challenge your knowledge of the Mario series' varying soundtracks. Make sure to give it a try! Next, Ninja Squid (talk) offers us a guest section in the form of a second Word Search. Please solve it. He won't let the E.M.M.I. leave until you do. And last but certainly not least, Waluigi Time (talk) delivers us a one-off adventure to Al's Toy Barn in the form of Al's Commute. Can you help Al drive all the way to work?
An update, after a slight error we have correctly added our fifth new section to Fun Stuff! Come check out BananaBarrels (talk) in his new section, Guess This Game's Facts!
Wow, what a lot of content! That's everything from me, so take care, have a happy Halloween, and enjoy this month's Fun Stuff offerings!
Section of the Month
Congratulations to FunkyK38 (talk) for first place, Ninja Squid (talk) for second, and Chester Alan Arthur (talk) and Goombuigi (talk) for tying for third! Make sure to vote for your favorite sections!
FUN STUFF SECTION OF THE MONTH
Place
Section
Votes
%
Writer
1st
Where in the Marioverse is Carmen Sandiego?
11
40.74%
FunkyK38
2nd
Hiding Koopa
6
22.22%
Ninja Squid
3rd
Picross
4
14.81%
Goombuigi
3rd
Word Search
4
14.81%
Shoey
---
Anagrams
Written by: BBQ Turtle (talk)
Hello everyone, I hope you're all enjoying your Octobers and the run up to Halloween. This month, I've decided to theme the anagrams around Super Mario 3D Land... so, in absence of a spooky theme, I'll give you something else to send some shivers down your spine- shilling! Be sure to check out the 'Shroom's Trick or Treat event, and don't forget to read Awards Analysis- the Poll Committee has put to a lot of hard work into this one, so it's certainly worth a read. Of course, if you can come up with a more appropriate theme for me to use next month, or perhaps would like to draw my attention to some Mario-themed anagrams you may have stumbled across, please let me know on my talk page or in a PM to me on the forums. And with that, I think I'll ghost you and leave you to work witch letters go werewolf.
How it works... Basically, this puzzle consists of solving the anagrams. Each month has a specific theme, which will give you a clue about what sort of words or phrases the anagrams will be. I've also included the boxes that the anagrams will fit into, so you'll be able to tell how many words it will solve to be and how many letters will be in each word, which should give you a hand too. You'll also notice that within each set of boxes, one of the squares are yellow. As you solve each anagram, note down the letter which appears in the yellow squares, and if you can solve all of the anagrams, you'll also get a bonus anagram to solve from completing all of the others. I've included the letter configuration for this one at the bottom too, just to give you an extra helping hand. Best of luck!
1. PROBE POLL CLERK
2. A GLOOM BAIT
3. TILT BRIDLE
4. BY EX STORMY
5. ELITE ART
6. FOREMAN GLOBE ROW
7. REWORDS BY
8. ODD AXE BIB
9. CORN OFFICE
10. EASE FAULT
11. AIL BOOT
12. DAMSEL ART
Bonus anagram:
Answers
Propeller Block
Tail Goomba
Little Bird
Mystery Box
Tail Tree
Boomerang Flower
Dry Bowser
Baddie Box
Coin Coffer
Statue Leaf
Tail Boo
Star Medal
Bonus anagram: Para-Biddybud
Word Search
Written by: Chester Alan Arthur (talk)
This month's Word Search is brought to you by Waluigi Time Cereal. Waluigi Time Cereal the only cereal that's crunchy and squishy in the same bite! Words can be found forwards, backwards, and inside other words.
(Editor's note: Spamton's name is spelled Spamton, so just pretend like the "r" doesn't exist when you find his name)
Answers
Word Search
Written by: Ninja Squid (talk)
Hi there 'Shroom readers!
This is your resident ninja sneaking in with another Fun Stuff section for you. A Metroid-themed Word Search. I have been playing Metroid Dread during the last few days, and I gotta say that I am having a blast with it. It's a very good game, and you should definitely try it.
It's a pretty simple word search. All you need to do is to try and find the words below! Oh... right, I should be telling you that I brought in my new pet in the office today. No need to worry, it's only an E.M.M.I. He will definitely not be chasing you in here... I hope... Well, just, uh, make sure you complete this word search, and there shouldn't be any problem. In the meantime, he will be watching you.
Have fun!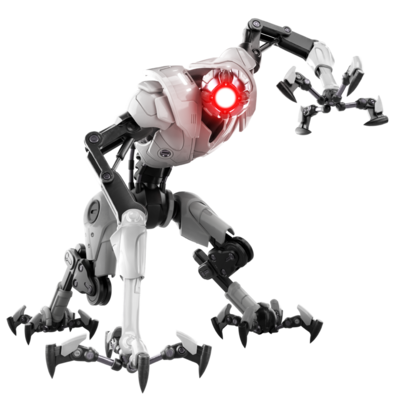 Answer:
Crossword
Written by: MarioMorty (talk)
Happy Halloween everyone, and welcome back to another edition of Crosswords. To get into the Halloween spirit, I give you a Halloween-themed crossword in the form of Mario Party 8 candies. Enjoy.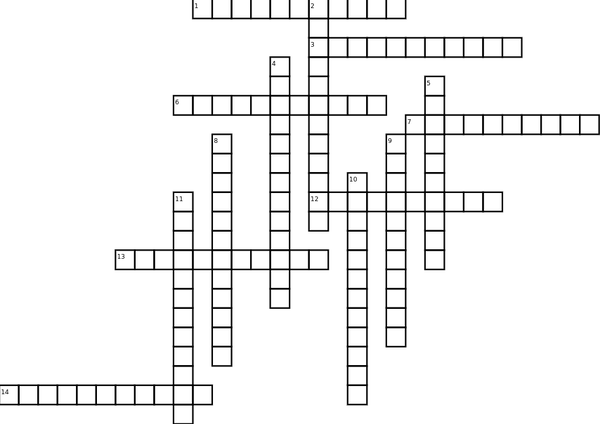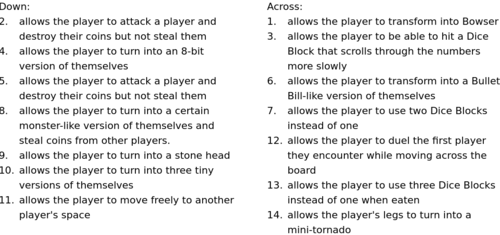 Answers
Al's Commute
Written by: Waluigi Time (talk)
Hey 'Shroom readers! I bet you weren't expecting to see me in Fun Stuff, but TOO BAD. WALUIGI TIME. Poor Al here can't believe that he has to drive all the way to work on a Saturday! ALL THE WAY TO WORK! Help him get through the maze and get to work on time.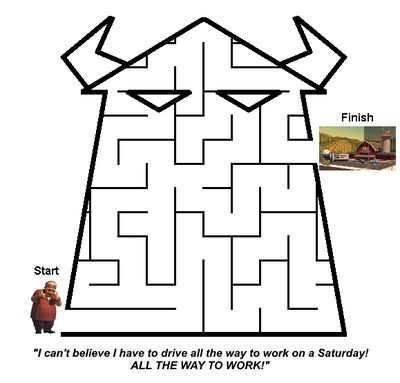 Hiding Koopa
Written by: Ninja Squid (talk)

Hello, everyone! Welcome to an all-new round of Hiding Koopa. I'll keep it brief this month, as I am exhausted from an overly long week, and I am also busy being in the middle of a chaotic adventure in a certain cereal factory.
In any case, as usual, there are five Koopas hidden in the artwork below. This month, my Koopas went into hiding in an artwork of Spyro Reignited Trilogy. Have fun looking for them!

Answer:
Did you find them all? Regardless, thank you very much for your support, and I hope you will come back next month! In the meantime, look at our sign up page, and apply to the 'Shroom!
Picross
It's October, and that means it's Halloween season! But the Halloween of 2021 is particularly special because it marks the 20th anniversary of the Luigi's Mansion series! In three mysterious picrosses, creatures from all parts of the series are hidden. Can you uncover them? There's only one way to find out!
For new readers:
For new readers to this section, here's a short explanation about it: Every issue, you'll find two to four picross puzzles based on a certain theme, based on a Mario game, series, character, or item. If you have any ideas for themes, feel free to suggest them here. If you're new to picross, or need a refresher on the rules, here is a step-by-step walkthrough. You can also find many tutorials online. To play, download the picture and print it, or open it in a drawing program of your choice. Happy solving!

Level 1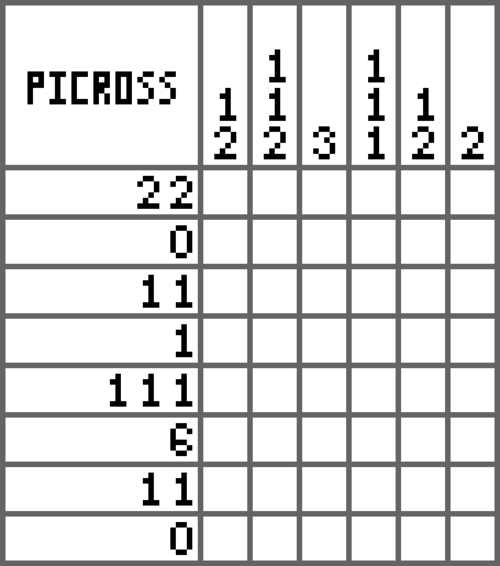 Level 2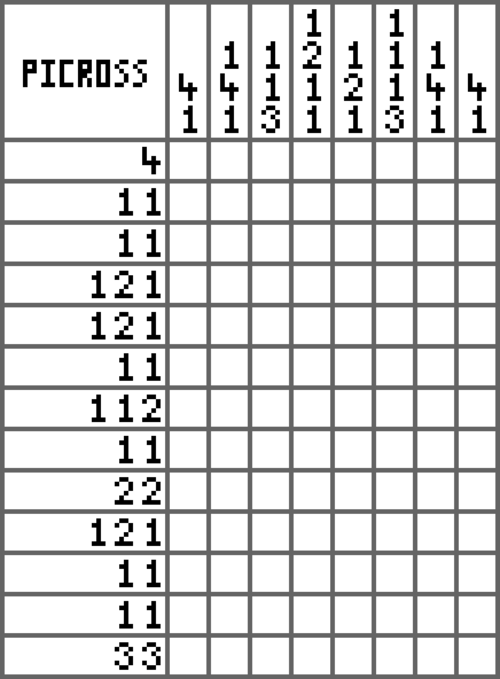 Level 3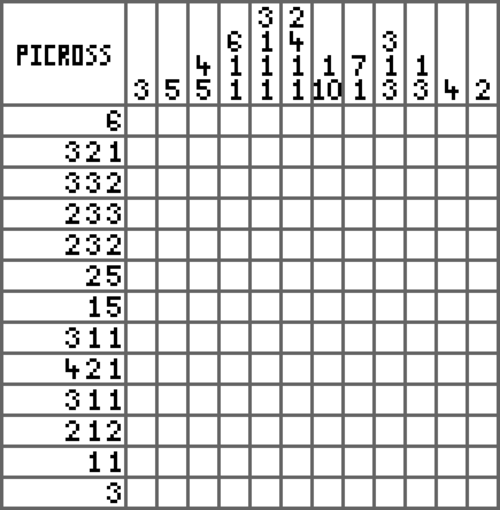 Solutions:


Level 1

Level 2

Level 3

I hope you enjoyed, and as usual, come back next month for more picrosses!
Where in the Marioverse is Carmen Sandiego?
HOW TO PLAY
Each issue, you will be given a case to solve and clues to use to help you find the solution! Use your Mario knowledge to crack the case!
You will begin each case at the scene of the crime, and you will be given three clues from passerby as to where the next hot spot is and what game it's from. Using your knowledge of Mario games and the Super Mario Wiki, figure out where the crook is and go track them down! There are four locations each round: the crime scene (1) at the start, two locations (2 and 3) with clues, and the hideout for the crook of the month (4). Answers for locations will be given with the corresponding round, for example, the clues from the crime scene will lead you to location 2, and once you open the spoiler bubbles for location 2, you will be given the correct answer. You can open the clues for each location in any order you'd like, but be careful! You may encounter an incorrect clue that could throw you off the case!
Clues offered will give you a hint either about the next location or the game it's in. Unlike a regular Carmen Sandiego game, you do not have to collect information about the crook you are tracking down.
Challenge round (optional):
-Find all locations and games correctly in two minutes or less
-Find all locations and games correctly without using the rest of the Wiki for help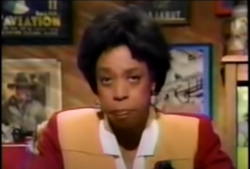 "Gumshoe, we have a serious issue on our hands. I'm sure you know that the newest entry in the Mario Party series is scheduled to come out very soon. However, Mario has informed us that Carmen has sent one of her lackeys to steal all of the data for the stages they are using from the Nintendo 64 era games! They've kept the minigames under lock and key this time, but Carmen anticipated this and went for the stage data instead, and without those stages, we'll have a massive N64-shaped hole in the game! We need you to begin your investigation immediately to find the data for those stages and save the day! We've tracked the crime to a toad who's bitter about not getting an invitation to the party- seems he's teamed up with Carmen! A toad scorned shouldn't be trifled with, so get a move on!"
Crime Scene

The Crime

All the data for the N64 Party boards has been stolen. Find the crook and get those stages back!

CLUE 1

"Art thou interested in participating? Bringest thy riches to buy thy goods in bulk."

CLUE 2

"No, you don't use that for karaoke! We're going to play games with it!"

CLUE 3

"Yeah, I'm a tourist! I love coming out here to play with the hats and the slots and the chimneys!"
Location 2

CORRECT ANSWER

Faire Square from Mario Party 6

CLUE 1

"Stick 'er up, pardner, and welcome to our town!"

CLUE 2

"Hey, would you like to buy some milk? We can start a big ol' group bash!"

CLUE 3

"I hope your blisters have healed in time for this entry…"
Location 3

CORRECT ANSWER

Western Land from Mario Party 2

CLUE 1

"Hahahahaha, are you here to play with us? Well, we'll give you a WHOLE BUNCH of fun!"

CLUE 2

"I hope they provide space helmets so we can breathe out here!"

CLUE 3

"Start your engines! We're going through together!"
CASE CLOSED
HIDEOUT ANSWER: Bowser Station from Mario Party 9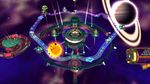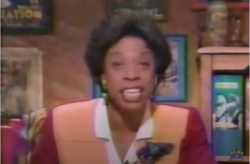 "We've got the data back, gumshoe! Good work! We followed your instructions to the letter and we were able to nab our man- er, Toad. Good thing you were quick- Carmen was spotted in the area. Seems she chartered some kind of space ship to get her out to the station for the hand off. No dice this time, Carmen. The party can keep going on for the new installment. Mario is overjoyed to have everything back. He's sent you a lovely gift basket- it comes with your own personal dice blocks, a couple stars, and a whole lot of confetti. We're keeping it at your desk- so make sure you don't spill it all over the office! Rest up for your next case, gumshoe, we won't know where Carmen will strike next!"
Musical Quiz
Hi, I'm WildWario, and this is Musical Quizzes. This game is simple, just listen to the music and guess which game or area it comes from. To fit the theme of Halloween, all of the music will be related to spooky stuff. (Though let's be honest, most Ghost Houses are more puzzling than spooky.)
That's it for this issue's Musical Quiz. See you next issue for another quiz.
Guess This Game's Facts
Written by: BananaBarrels (talk)
Hello 'Shroom readers! My new section, Guess This Game's Facts, has been through many drafts and versions, but here it is! I've always been interested in the Mario and Sonic series, so that's the theme this time: specifically Mario and Sonic at the Rio 2016 Olympic Games for the Wii U
How to play: Simply solve the questions using the clue provided. There are 4 difficulty levels, so enjoy!
Subject: Mario and Sonic at the Rio 2016 Olympic Games (Wii U Version)
Easy: This quiz is about the Wii U version, but the game also was released on the Nintendo 3DS. Were there any other Mario and Sonic released on this system?
Hint: When was the 3DS released?
Answer
Mario and Sonic at the London 2012 Olympic Games was also released on the 3DS.
Normal: This game contains 17 regular events, the least of any Mario and Sonic Game. One of the events is shown in every game in the series, except this one. What is it?
Hint: Athletic events are prominent.
Answer
The 110m Hurdles is absent from this game.
Hard: A unique feature of this installment is every Olympic event having an unlockable guest character, who is only playable in that event. List the guest characters for these events:
Triple Jump
Equestrian: Show Jumping
100m
Hint: The first two are also in the Tokyo 2020 Game in the same events.
Answer
Espio
Larry
Nabbit
Extreme: This game is heavily focused on the online play. Players compete online through tournaments, with two different styles. The first is Knockout, where contestants play semi- finals and finals, and the second is Bracket, for team and "one- on one" events. How many events run on Bracket style?
Hint: How many team events are there?
Answer
Eight events have this distinction. These are: Football, Duel Football, Rugby Sevens, Duel Rugby Sevens, Beach Volleyball, Duel Beach Volleyball, Boxing and Table Tennis.