The 'Shroom
:
Issue 100/Opening Statement
From the Super Mario Wiki, the Mario encyclopedia
Jump to navigation
Jump to search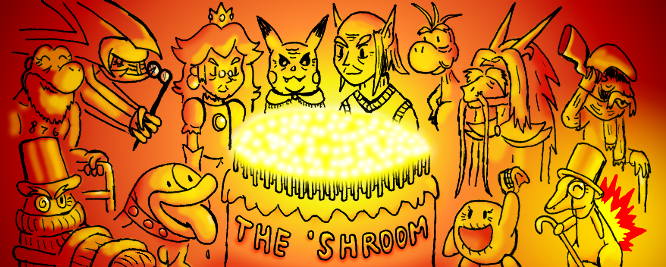 Credit to Walkazo for the banner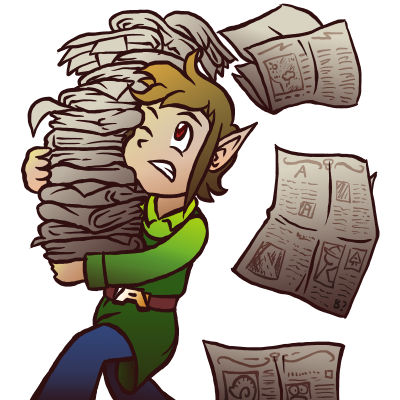 I want to thank everybody who has helped The 'Shroom become what it is today. Back in 2006, a prototype edition was posted that contained 3 sections. Fast-forward to this month's edition, and we are featuring over 70 sections of content relating to Mario and the other interests of our community. This newsletter thrives because of the support we receive and the energy we are given by it, and this project would be nothing without the readers or the writers. Thank you all.
One thing I would like to mention is that we have implemented a new team this month. Strategy Wing is here to cover all sorts of tips, tricks, and facts-related sections pertaining to games. Stooben Rooben (talk), a good friend of mine and many here in the community, and one of my mentors, has agreed to direct that team. There is no doubt in my mind that he will oversee a period of growth and success for that team, and I welcome him to the team.
Otherwise, I hope you all enjoy this special gem of an issue. This is our biggest edition to date, and many more people were involved in the planning of this one than any edition before it. I would like to offer special thanks to the following:
Thank you all, once again! Enjoy the rest of the edition.
— Super Mario Bros. (talk), Director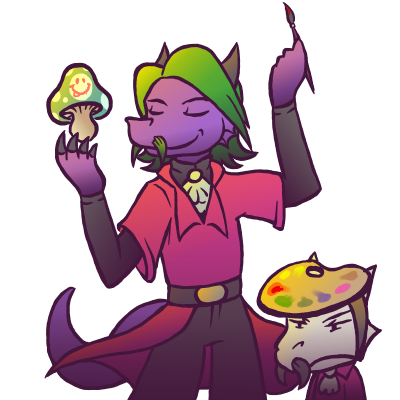 Whowee... This is the big one. Issue 100. So big, it was a pain to get it through the door. Was it worth the pain though? I certainly hope so, but the ones who will get to decide are you.
Lots has changed over time for this newsletter, from its humble beginnings in 2007 until today. And a lot will change with the arrival of this issue as well. We have updated the layout and made some structural alterations.
But all of this is very boring, so instead you should check out the nifty graphical overhaul that Crocodile Dippy (talk), Twentytwofiftyseven (talk), and me have cooked up. Many thanks to those two, who have made this possible.
And many thanks also to everyone else who contributed art to this issue, be it written, drawn, or composed.
Your combined effort makes this newsletter a colorful experience.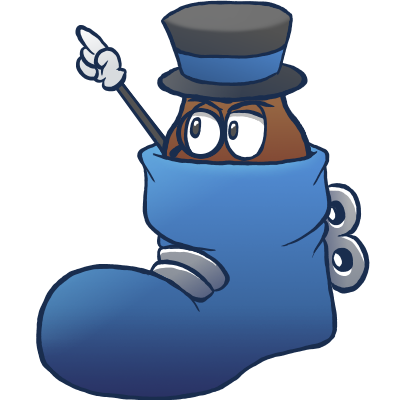 Hello 'Shroom readers and welcome to the 100th issue! I'm Marshal Dan Troop, your local acitivies manager, and I'm here to give you a rundown of the various activities and contests. In Fake News, our posh director MCD is hosting a madlibs contest, In Fun Stuff, Packy is hosting a word search where all the words are our users of this very wiki, and in Palette Swap, Funky is doing a Rare-themed Flag Design contest for all you creative types. We are also proud to be bringing back the Ultimate Character Tournament where you the readers will vote for your favorite characters as they battle it out to become the Ultimate Character. But wait, there's more! Several users have also sent us special sections for our 100th issue including a rare interview with wiki founder/god Porplemontage. And with that I would like to say thank you, the community, for helping make the 'Shroom so great and that I hope you all enjoy the issue.

— Marshal Dan Troop (talk), Activities Manager

Well hello there! Haven't wrote proper staff notes in ages, or ever, probably. All my old ones were just assorted pictures, lolo. As people who stalk the sign-up page know, I'm one of the current Stats Managers for the paper. Unfortunately, M4E has been having offline troubles that have prevented him from performing his duties; I wish him all the best and hope for him to get better soon. My plan is to get the Writer History and other documents back on track, and collaborate with the other staff on the revamped 'Shroom Achievements. Dippy has wrote up an article about said achievements, so check that out!
I also contributed to this month's Satoru Iwata collaboration, with a section detailing his achievements as the President and CEO of Nintendo. All of the staff submitted wonderful articles for this that do the man and his legacy justice. Please be sure to read each and every one of them, from start to finish!
As an aside, I'm happy to be back on the team! I was the sub-director in late 2013 and throughout 2014, and... well, I didn't do too much besides issue compilation and the occasional SOTM writeup here and there, lol. I'm honored that I was invited back on, and hope to help out as much as possible during the year!
Anyway, to close, here's a picture of a cat like old times: [1]