The 'Shroom:Issue 100/Closing Statement
From the Super Mario Wiki, the Mario encyclopedia
Jump to navigation
Jump to search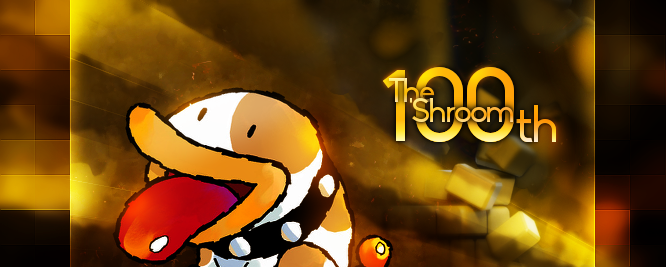 Credit to Master Crash for the banner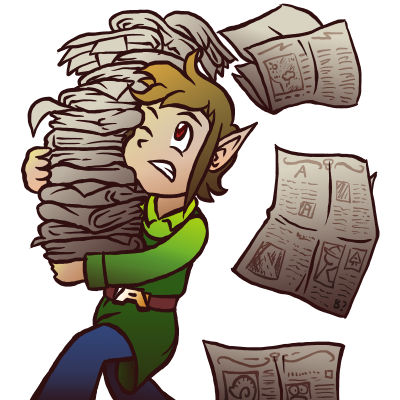 Well, everybody, we did it. If you are reading this, you managed to survive reading through the entirety of Issue 100. Or you skipped over here, but that would be cheating!
This is the biggest issue to date. The staff has spent months planning special changes and extra features, many of which were recommended by our readers in the Issue 100 Suggestions Box and our Feedback Survey. In fact, there were so many ideas and suggestions, we reached a point where we could not possibly fit any more of them! This is absolutely the best effort that has been made, the most care that has gone into an issue — and it has payed off. We have managed to provide the most sections in the history of the publication, while maintaining variety in the content; indeed, from entertainment pieces to review pieces, from commentaries to celebrations, everybody will have at least something that they can read and truly enjoy.
There is a lot of reason to celebrate. It is both Mario's and Rare's 30th anniversaries, the Super Mario Wiki's 10th anniversary, and The 'Shroom's 100th edition. PlayTonic Games was launched earlier this year, and they are providing a spiritual successor to one of our community's most beloved franchises (even if it is not directly related to what we cover!)... There is a lot going on at this time, and Issue 100 has captured that energy and truly represented it in every way possible. Our staff, our writers, and our guests have worked hard to make sure that this issue was one to go down for the ages. And we did it!
I am honored to be the Director of such an amazing publication. But it has not been worthwhile due to any sort of effort of my own; rather, it are those that have supported our newsletter throughout the years that make this something special in my heart. I am happy to work with a team that respects each other, and for a community that truly appreciates this project and what we aim to do. I have met a lot of people throughout the years, and some of the best of them have been from the Super Mario Wiki and The 'Shroom. And that is what I find so powerful about it– the fact that this has been built through sheer effort; that the folks here are willing to work together and sacrifice their time to produce something to be proud of.
So good job, everybody – something amazing has happened here. This entire operation is something truly special, and we have shown our absolute best this month. Please be sure to support The 'Shroom in the Super Mario Wiki Awards on our forum on Friday, August 14th, 2015. I also look forward to seeing you on Saturday, August 15th, 2015 for Issue 101. The countdown to the 200th edition... begins now!
Until next month,
— Super Mario Bros. (talk), Director