Player's Choice
From the Super Mario Wiki, the Mario encyclopedia
Jump to navigation
Jump to search
It has been requested that more images be uploaded for this article. Remove this notice only after the additional image(s) have been added. Reason: DKL3 (it exists), MKDD seems elusive, and many others. See talk page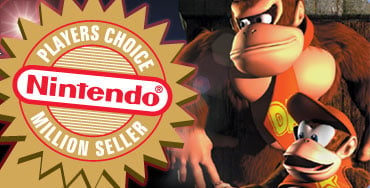 Player's Choice was a marketing label on select Nintendo games that had sold a certain number of units, originally one million copies before being reduced to 250,000 copies for the Nintendo GameCube.[1] The label was introduced on May 20, 1996.[2] Player's Choice games were also sold at a lower price point, typically $19.99, lower than the default $49.99. A lot of the more popular Super Mario games have earned the Player's Choice title. The Nintendo Selects label is the successor to Player's Choice, likely discontinuing Player's Choice on May 15, 2011.[3]
List of Player's Choice Super Mario titles by system

[

edit

]
Super Nintendo Entertainment System
[
edit
]
Game Boy
[
edit
]
Game Boy Color
[
edit
]
Nintendo 64
[
edit
]
Nintendo GameCube
[
edit
]
Game Boy Advance
[
edit
]
In Nintendo Monopoly, there is a Coin Block/Brick Block card that rewards the player with either $45 or $50 (dependent on whether it is the 2006 or 2010 version) for the Player's Choice Award.
References
[
edit
]