User talk
:
Arend
From the Super Mario Wiki, the Mario encyclopedia
Jump to navigation
Jump to search
Welcome to my talk page! You can put your messages here if you need to talk to me!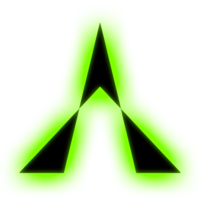 Arend's Discussion Pages
---
Super Mario USA
[
edit
]
Those are Super Mario Advance images. SMUSA ones don't have that kind of shading. Doc von Schmeltwick (talk) 18:41, March 12, 2019 (EDT)
Hang on, my apologies, I misread the "other versions" line as the "source" line since some people use that for the game name for artwork (for whatever reason...) Doc von Schmeltwick (talk) 18:47, March 12, 2019 (EDT)
Friend Request
[
edit
]
Do you want to exchange userboxes? DarkNight (talk) 15:40, July 10, 2020 (EDT)
Signature
[
edit
]
Is the external image in your signature too high? For me it's 60×60 px. --Dine2017 (talk) 10:29, December 2, 2021 (EST)
MPA proposal
[
edit
]
Just letting you know, option 2 (your second choice) is now marginally ahead of option 1 (your first choice), so if you'd prefer option 1 to win, you may want to remove the secondary vote. (As for Hulu, I'm certain the "Bamboo Dancer" name was intentional, they didn't have a consistent appearance anyway). Doc von Schmeltwick (talk) 22:59, September 25, 2022 (EDT)
Just letting you know I've updated the proposal with a new option: "Move page to the BJAODN archive and remove anything else related to it from the wiki". -- KOOPA CON CARNE 16:15, May 27, 2023 (EDT)
Talk:Mario parts 8 King Boos Haunted hideway
[
edit
]
did you created the picture of the map of King Boos haunted hideway? and if so can ya tell me how ya does it, cause i want pictures of nearly every room from the top down view, and this in good quality, but i just dont know how to do it.